CLIP Ushers in a New Era of Rap at Rolling Loud New York 2022
Reflecting on her style from self-recording tracks to taking on the main stage.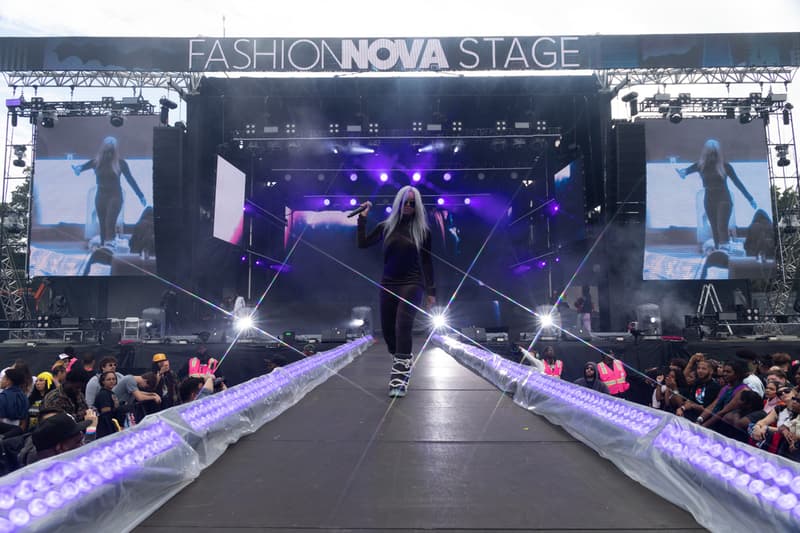 1 of 7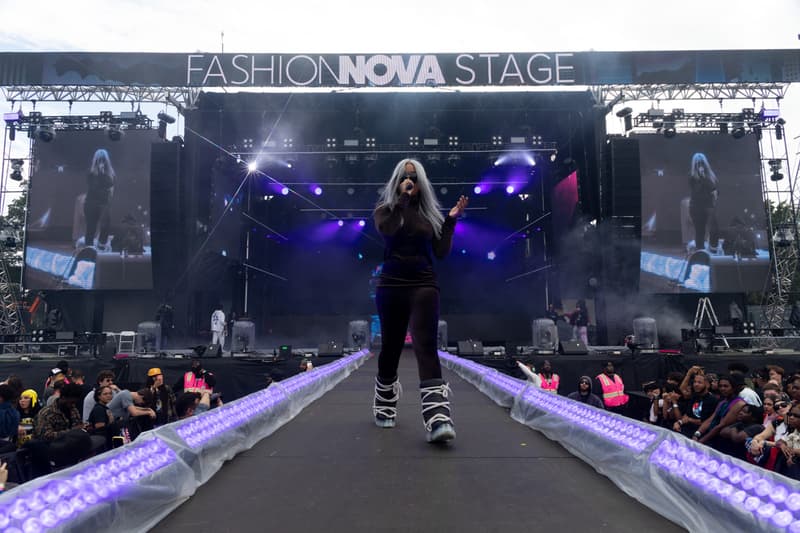 2 of 7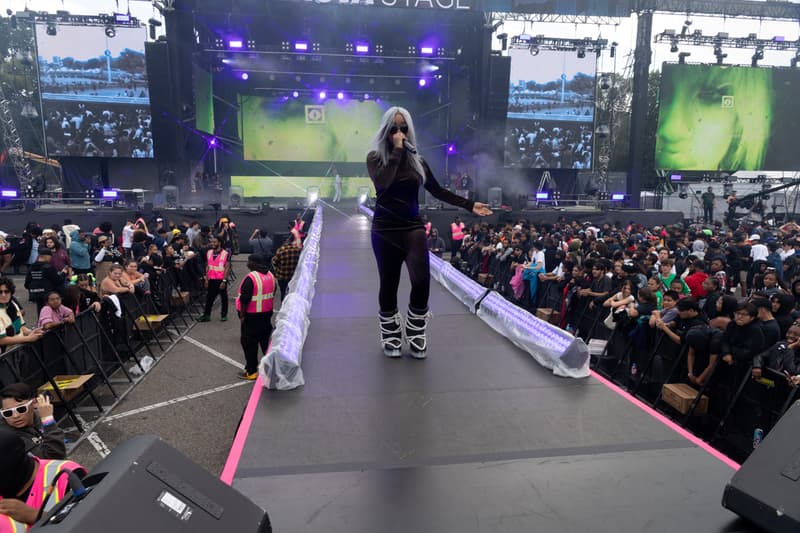 3 of 7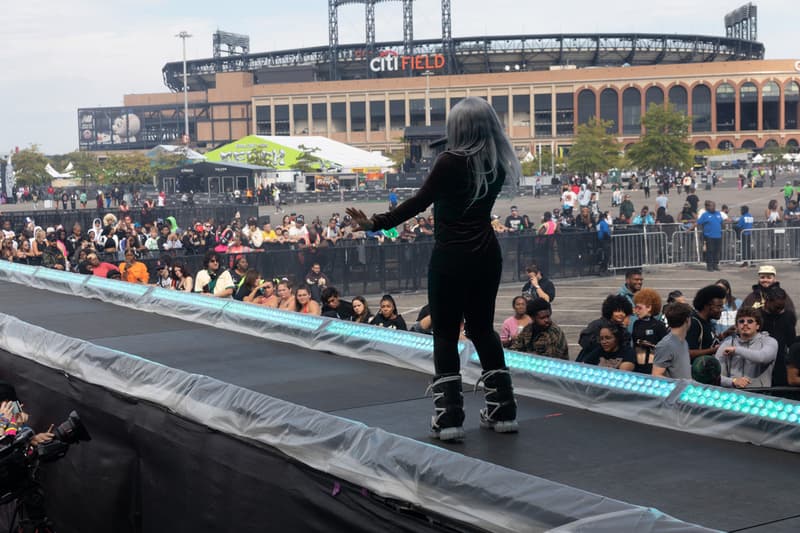 4 of 7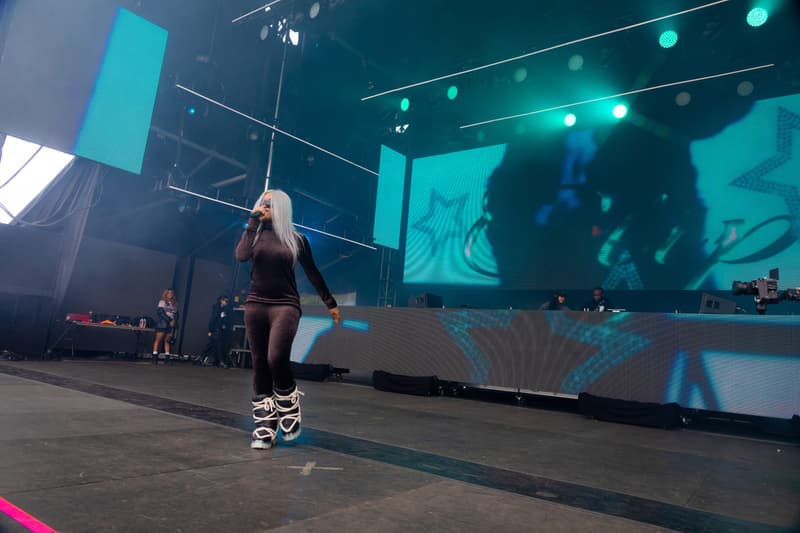 5 of 7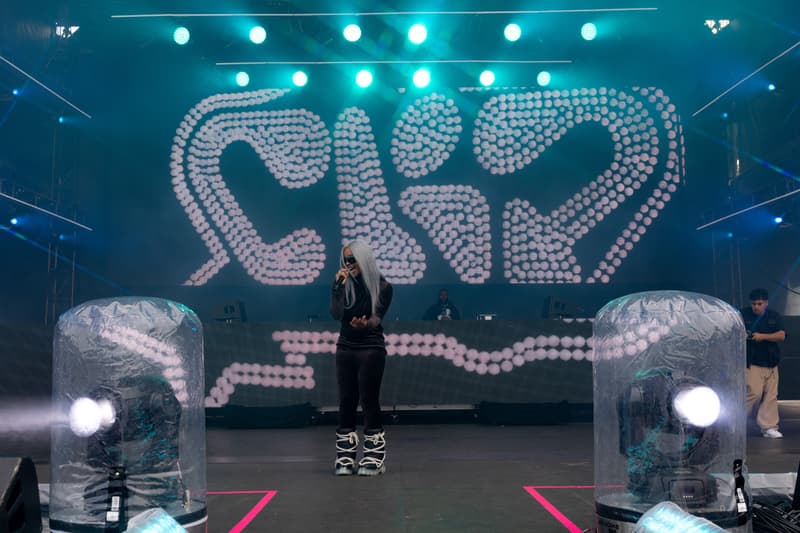 6 of 7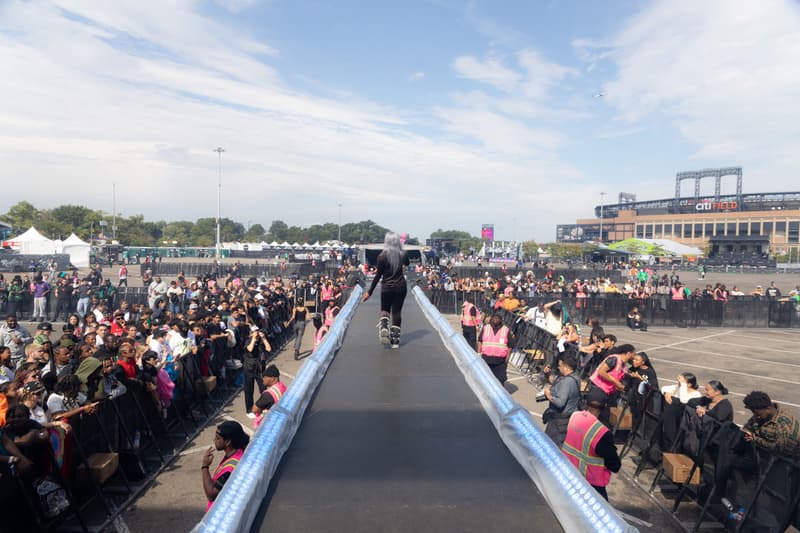 7 of 7
While each lineup is curated to reflect local rap scenes, Rolling Loud New York 2022 includes the additional challenge of finding artists who reflect the city's style. Apart from New York's drill scene, the energy of underground rap appears in artists like CLIP, who performed on Day 3 at the festival's Fashion Nova stage. Known for her SoundCloud viral track "Sad Bitch," CLIP leads a generation who's determined to get their sounds heard without compromising their personal swag.
Releasing her debut Perception EP earlier this month, CLIP is frequently labeled as an "alt" or "emo" rapper, but she clarifies that she's really just a mix of genres and styles. Performing songs like "FALL BACK" at Rolling Loud, CLIP's voice is naturally sultry, hazy and never too girly, which may stem from her native New Yorker's sense of toughness. Sharing deep emotions online, CLIP's always prioritized being herself and now, brands like Heaven by Marc Jacobs and Anonymous Club are officially co-signing the 22 year old rapper.
As CLIP performed, visuals with her blinged-out logo, excepts from her trippy "CALVIN K" music video and other video cuts were broadcasting behind her and her DJ, Die Mercer. Making her way back to New York from LA, CLIP also celebrated her first Rolling Loud performance with her original crew of Brooklyn-based rappers. Entering a new phase in her music career, Hypebeast chats with CLIP on her approach to personal style and insights on the future of rap.
HYPEBEAST: Tell us about your outfit for Rolling Loud. 
CLIP: My outfit is all Rick Owens, DRKSHDW. I'm wearing like a turtleneck– I don't know what fabric this is, but it feels really good– leggings, and then the Rick puffer boots.
Did you drop the "Bloody" from your name? 
Yeah, because I made that Instagram when I was like 16 and emo. I was like 'Oh yeah, blood, gore.' I had that phase, Bloody Clip was it for me. But, I feel like CLIP is just more me, like I've evolved.
How does your music evolution compare to your fashion evolution?
Honestly, it works type, hand in hand. When I find more of myself, it's been helping a lot as I go deeper into my music career. Just like really rediscovering myself, healing my inner child and growing into the one I am today. My life experiences, my music taste and my fashion all correlate. I like to self-express a lot, and I feel like I do that the best with my fashion and music.
1 of 4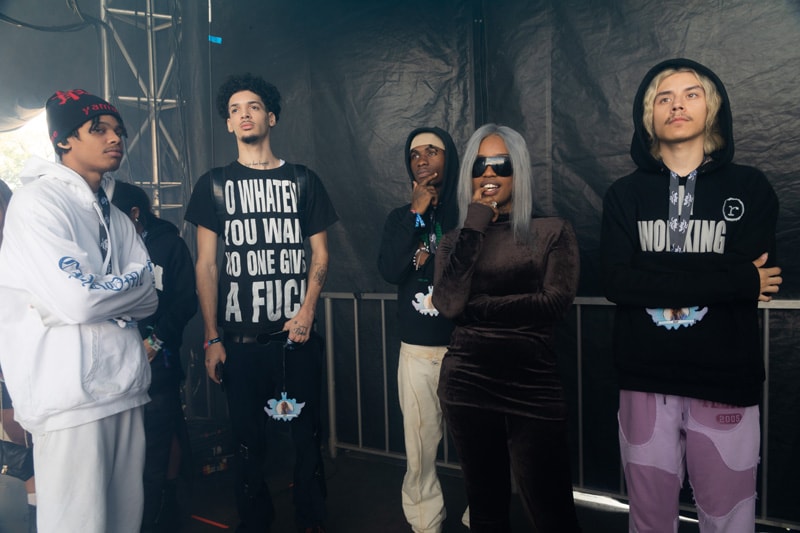 2 of 4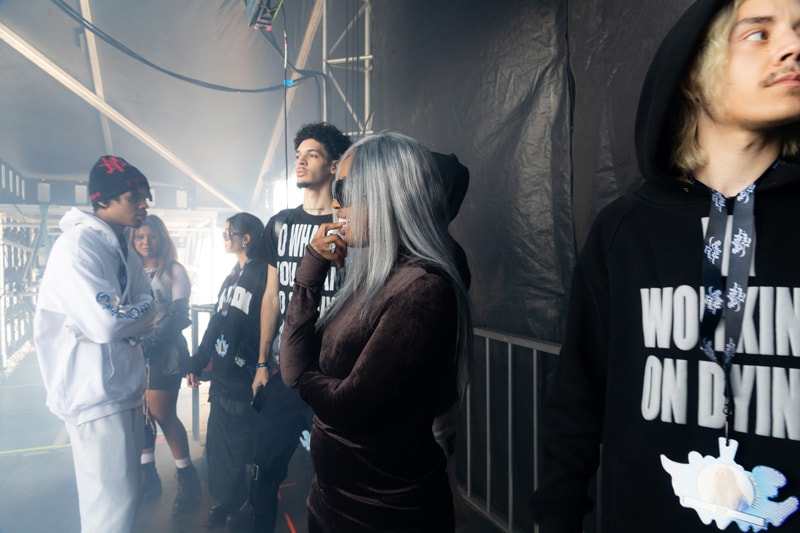 3 of 4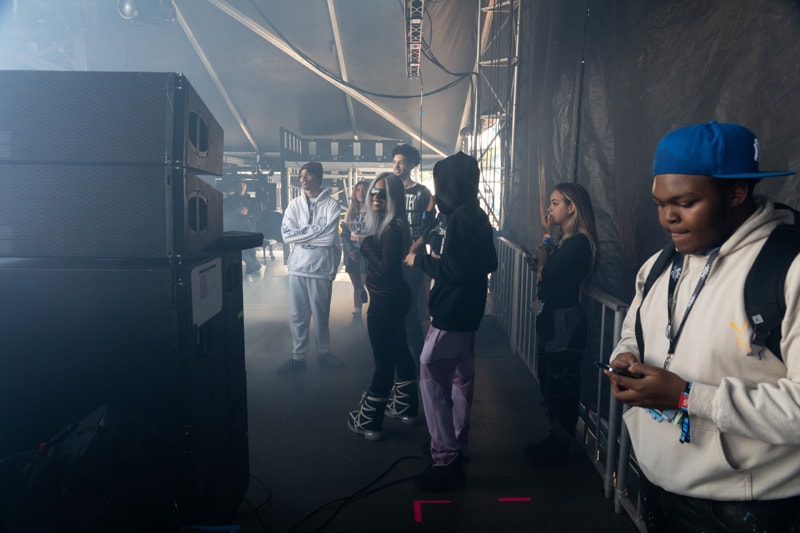 4 of 4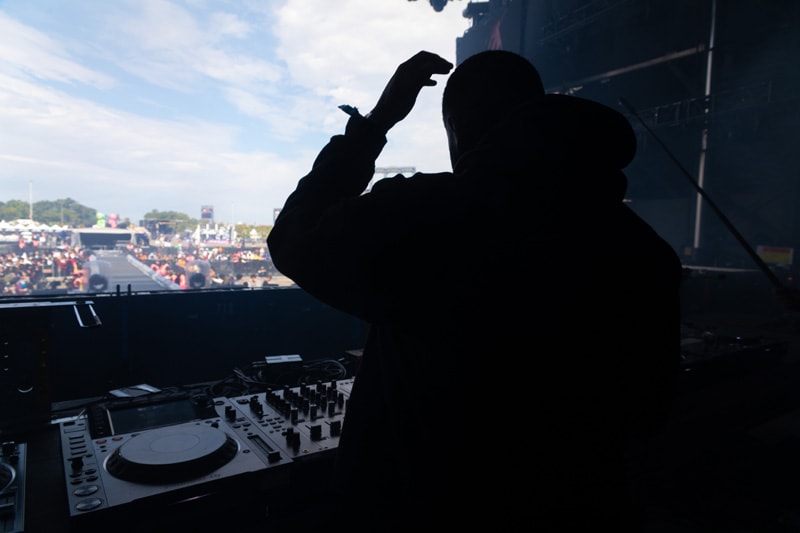 From producers to fashion brands, how do you decide who you'll work with? 
If it appeals to my eye, that's one major thing. And on the music side, if they're genuine and we just click instantly. I'm a very introverted person, very reserved. I like making connections with people. I met a lot of great people, so I'm happy I go about it that way instead of just attaching to clout or whatever.
When finding beats or sounds to hop on, what are some qualities that you like?
I don't know if I can put this in words, but I like beats that sound like a dream because I'm always in my head. I want the beats to feel like you're in a whole another world. I feel like my beats really capture that, like they're very spacey.
You're known for your hot, shy, sad girl anthem "Sad Bitch." How does it feel to have a million cameras on you at Rolling Loud?
Literally so overwhelmed because I'm a shy girl, but honestly I love it. I'm giving Hannah Montana right now. Oh my God, they don't know what's going on behind these glasses. I'm like crying. Just kidding.
How you think the rap game will change in the future? Is there anything you've already noticed?
I feel like the underground is really taking over, like in a really fire way. More people are starting to only basically listen to underground in their collections. The [underground scene] is really experimental and there's a lot of fire artists who deserve recognition.
1 of 3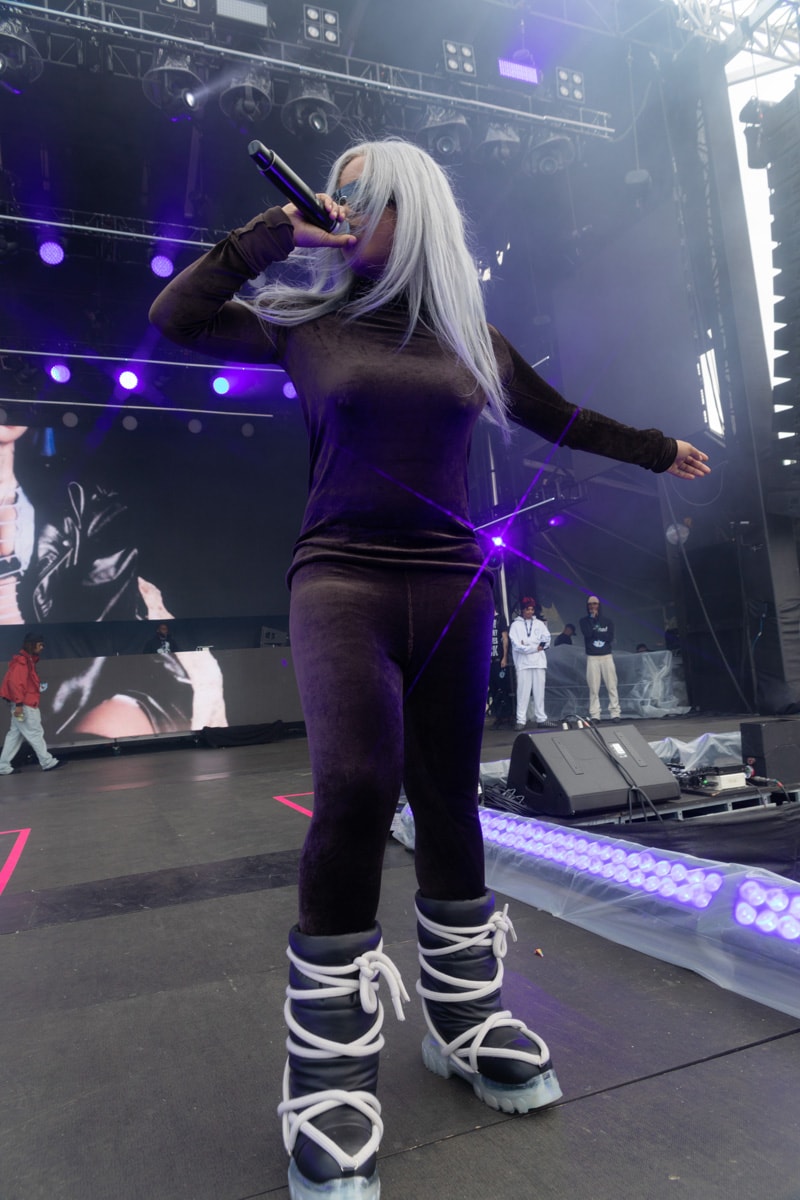 2 of 3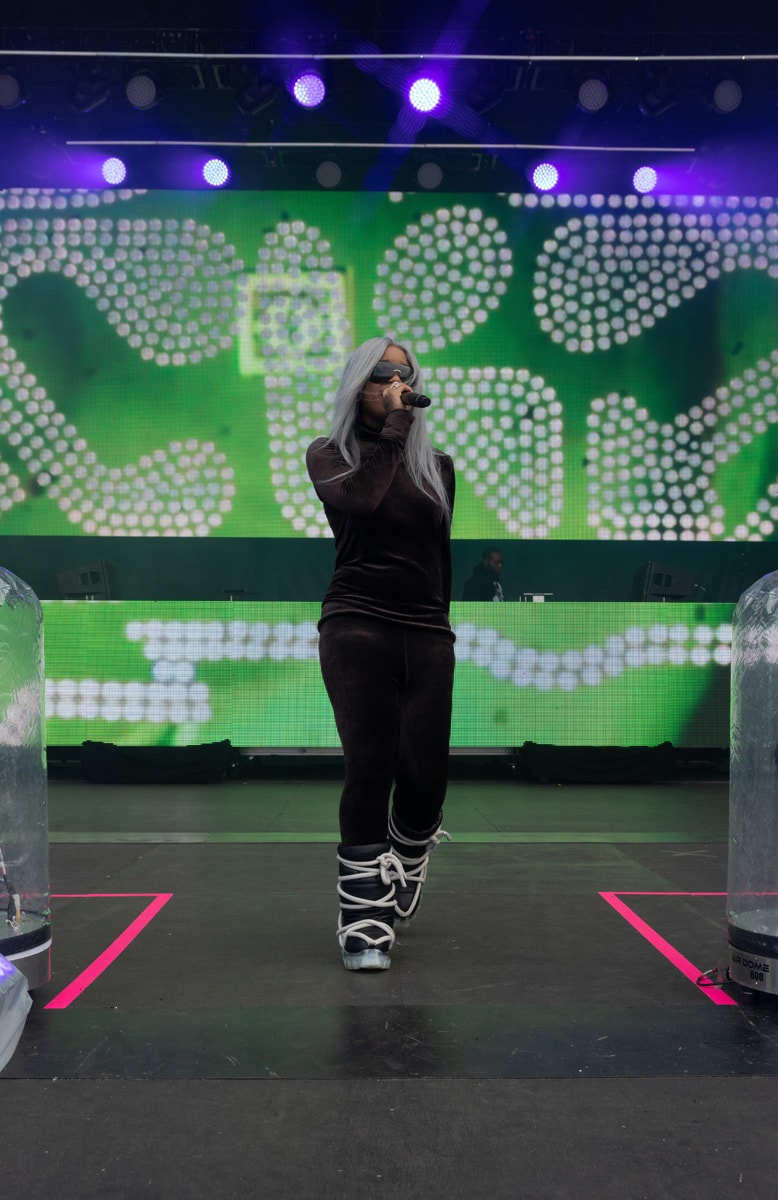 3 of 3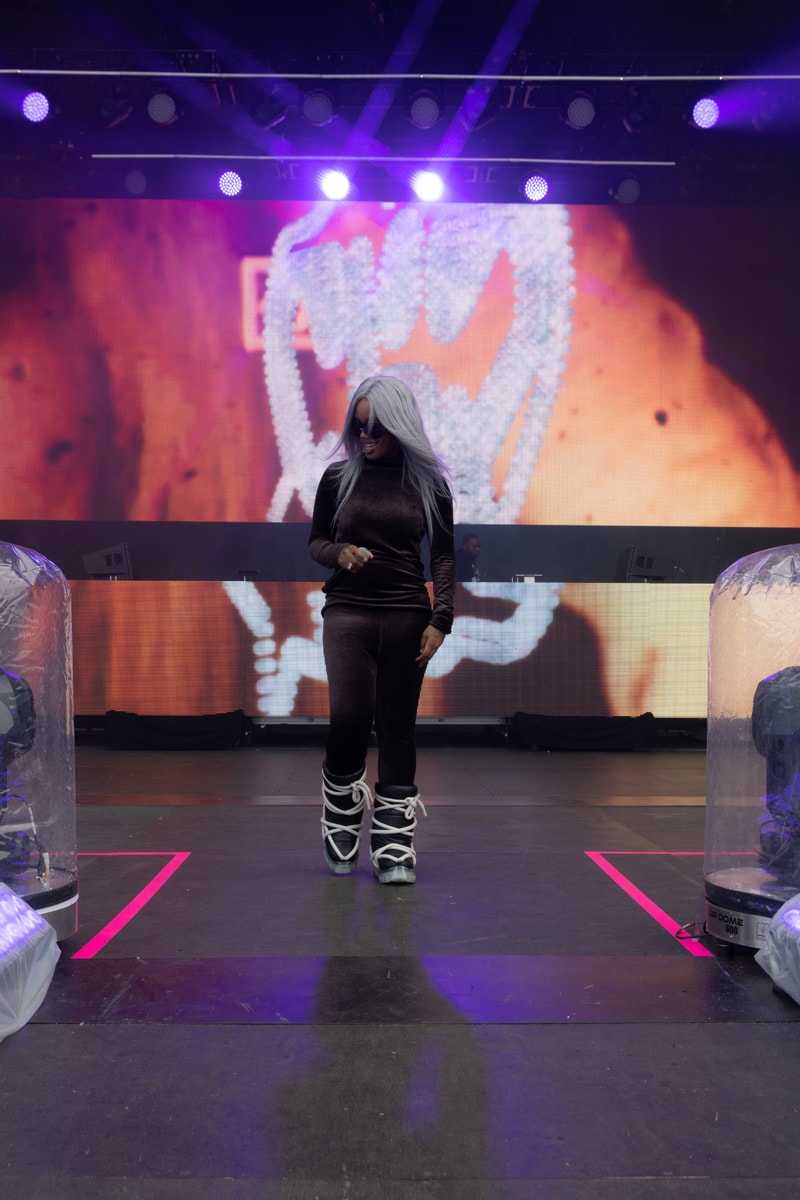 You're not afraid to get D.I.Y. when you want to get something done, like when you recorded "Sad Bitch" on your phone. Tell us about making your merchandise.
It's been crazy and I hate shipping orders late, but I've been really good because I love my fans. I don't see them as fans, I see them as a community of people that just fuck with me and I fuck with them. I try to just like do my best and give them the best– I even give goodies with the merch and a little note because I want it to be personalized. The CLIP logo on the shirt– my boyfriend made that, shout-out Fernando– it was rotating [on-stage at Rolling Loud].
Who's on your inner team or your support system?
Fernando, my boyfriend, he's like my number one. He's with me all the time, he helps me with everything. And [my manager] Kim, shout-out Hu Dat. Love her. Then my crew, Burn All Sex Dolls. They're my friends out here and they're all really fire and dope. I'm so grateful I met them.
Do you have any goals, outside of what you're already doing?
I don't know. Work really hard to make sure me and everyone around me's dreams come true and make sure my family's alright. And everyone around me is alright. And happy. That's really it and I feel like I can do that. Just stay tuned, but don't ever expect anything from me.
Thanks CLIP.
As more editions of Rolling Loud are announced, take note of the rising rappers like CLIP who are sharing new waves in underground scene with a wider audience. Released on September 15, CLIP's Perception EP is available on all streaming services. To keep up with the latest releases and announcements from CLIP, follow her at @bloodyclip on Instagram.