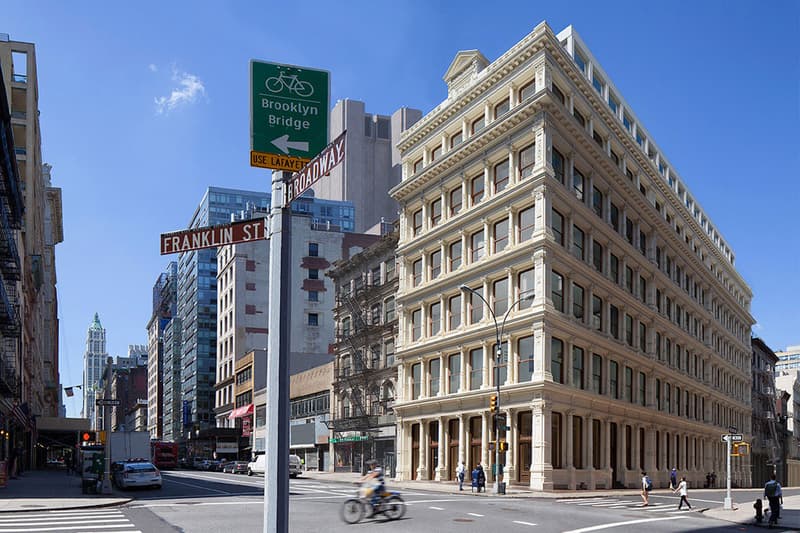 Almine Rech Announces Gallery in New York's Tribeca Neighborhood
Opening in 2023.
---
Almine Rech is set to open a second New York gallery in the Tribeca district. The new location joins the gallery's Upper East Side space, along with global outposts in Paris, London, Brussels and Shanghai.
Housed at a 10,000-square-foot building designed by architect Shigeru Ban, the forthcoming gallery will be located at 361 Broadway and will open in 2023.
"Tribeca was already on our radar since we started considering an expansion but, ultimately, it was feedback from our artists that solidified our location choice," said Paul de Froment, a New York–based managing partner at Almine Rech in a statement.
Having recently enlisted Umar Rashid and Mehdi Ghadyanloo, Almine Rech will look to bring its esteemed list of artists, including Genesis Tremaine, Nathaniel Mary Quinn, Claire Tabouret, Peter Saul and many more.
Across the pond, Olafur Eliasson is set to unveil his largest exhibition in Italy to date.
Almine Rech
67 Franklin St
New York, NY 10013