Punch Henderson Addresses Rumors of TDE Delaying SZA's Second Album
"We know exactly when it's coming out," he said.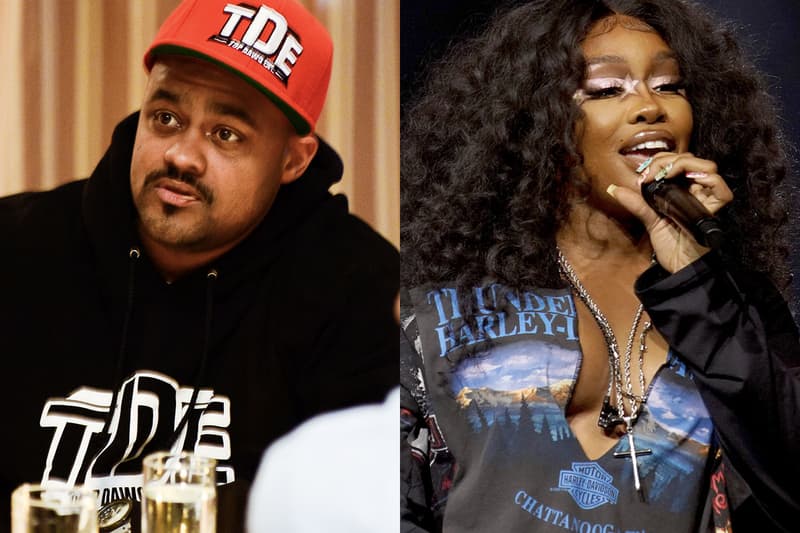 Top Dawg Entertainment President Terrence "Punch" Henderson has opened up about the rumors claiming the label is delaying SZA's highly-anticipated album, reassuring fans in a new interview that they "know exactly when it's coming out."
Speaking to Vulture, the label executive shared that he has not really been able to explain the inner workings of the album's creation as he lacks time and the space on the internet. "We know exactly when it's coming out," he confirmed, "But on the internet, you only get a certain amount of characters. You don't have time to really go into a full explanation of what's going on like that when you're in the moment and tweeting something." Henderson also explained that he deleted his previous statement regarding the criticisms as it "wasn't good enough for a lot of people," so he just chose to "keep silent."
Henderson added that he believes SZA is happy with TDE as Ctrl was a critical success that went triple platinum, but he also admitted that there will always be contention between creatives — and that's not necessarily a bad thing. "Context is super-important. And you have to know the person, how something that reads online can be different from how somebody said it or meant it; it could be lighthearted. What happens is people put a story into their own narrative and create a situation that's not really there," he stated. "I'm not going to say there's never been contention. There's always contention, especially when you're dealing with creative. Difference in opinions, it happens, but that doesn't mean somebody is unhappy or anything. It could've been a conversation in the moment. Then a lot of speculation happens. I get it. We have to remember that context is important and you never get the full story through tweets."
Elsewhere, he clarified that the common misconception of record labels holding albums back is usually false as it does not give them any financial benefits. "And it's weird because why would we hold an album back? We can't make money if we hold an album back. That doesn't really register with certain people when they want something so bad, which I get it too," Henderson said. "You want to get an artist the best opportunity possible, where they can maximize in sales, exposure, etc., etc. But like you mentioned, it's samples, it's positioning. It's not even having a song done sometimes. You could be waiting on a feature. It's just so many things that go into it."
Earlier this May, SZA confirmed that her Ctrl followup will drop this summer but did not share a release date. This will mark her first studio album since June 2017.
Elsewhere in music, Kodak Black spoke about collaborating with Kendrick Lamar.