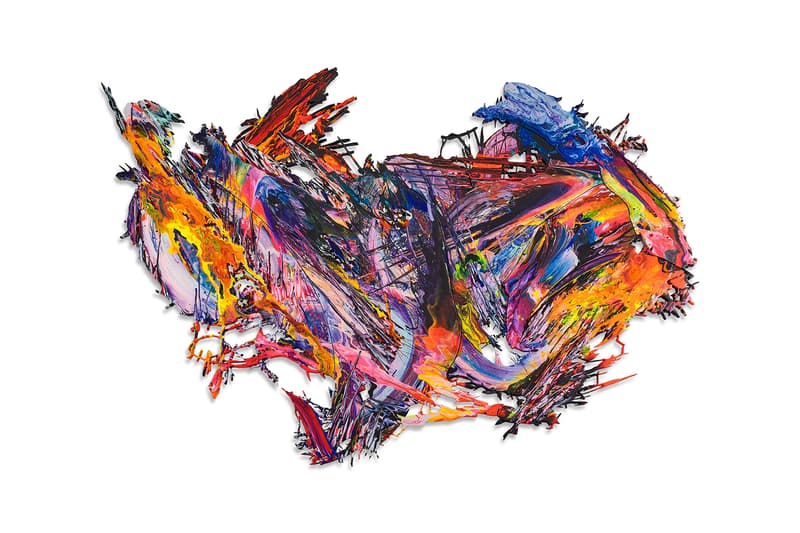 1 of 7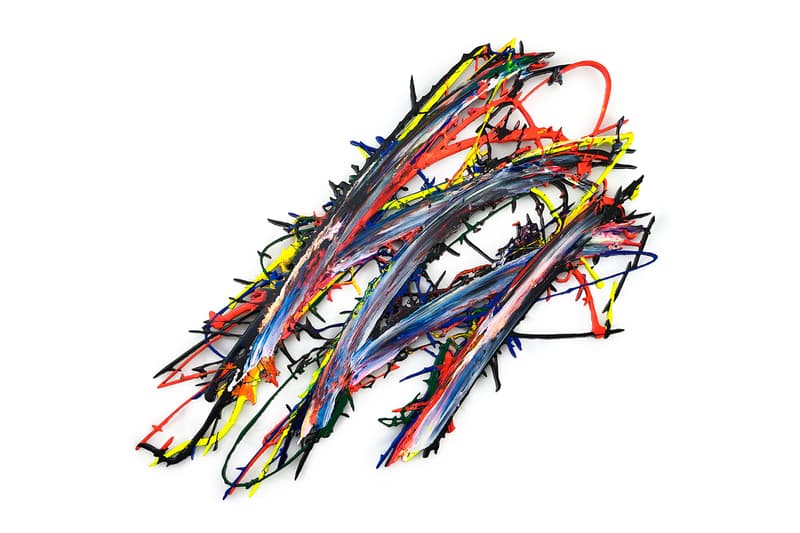 2 of 7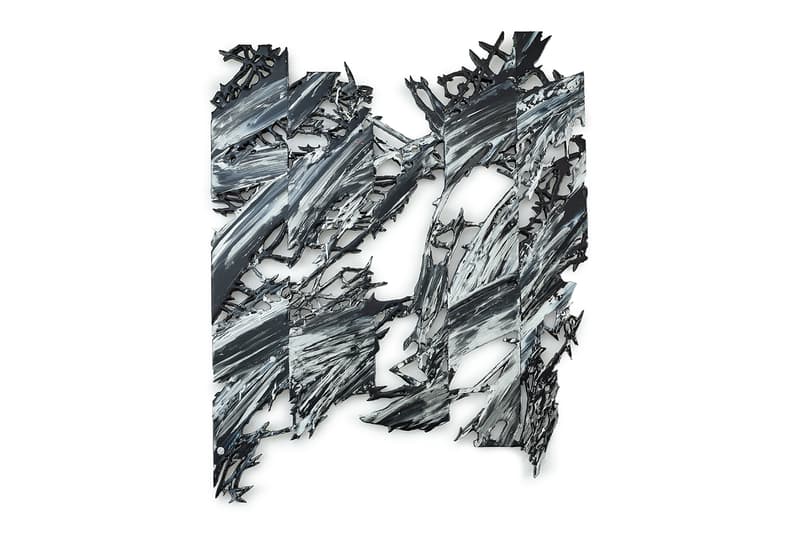 3 of 7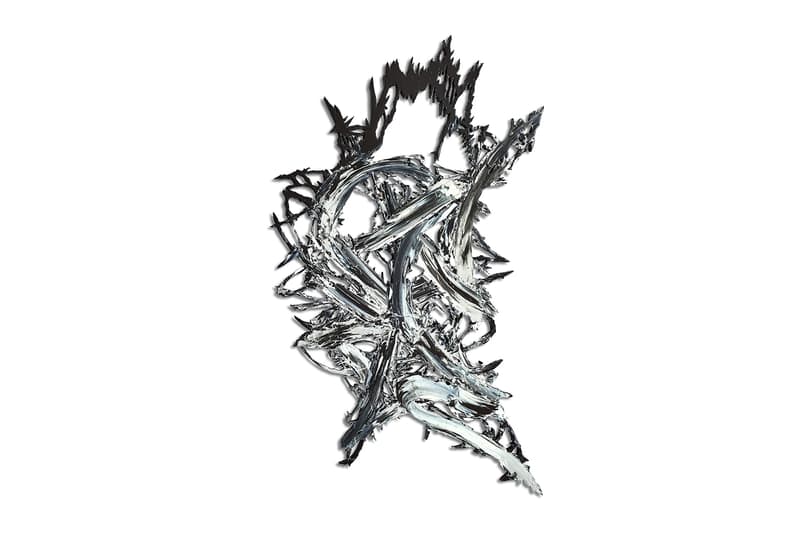 4 of 7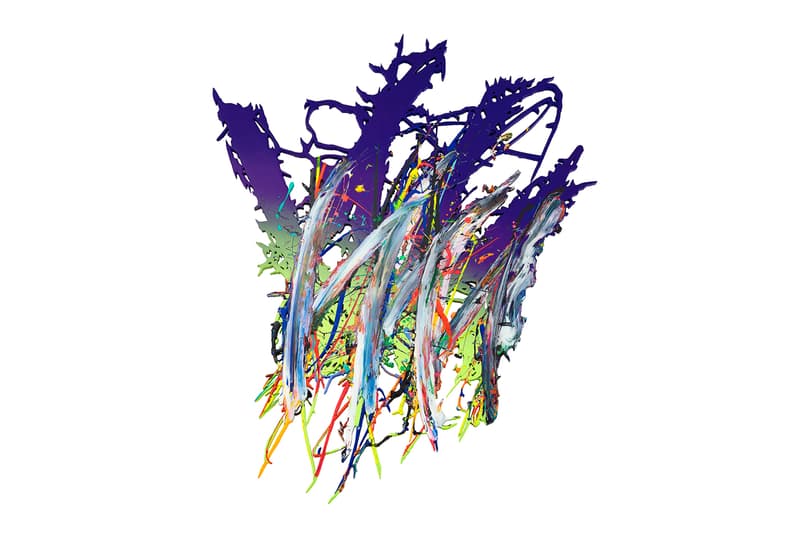 5 of 7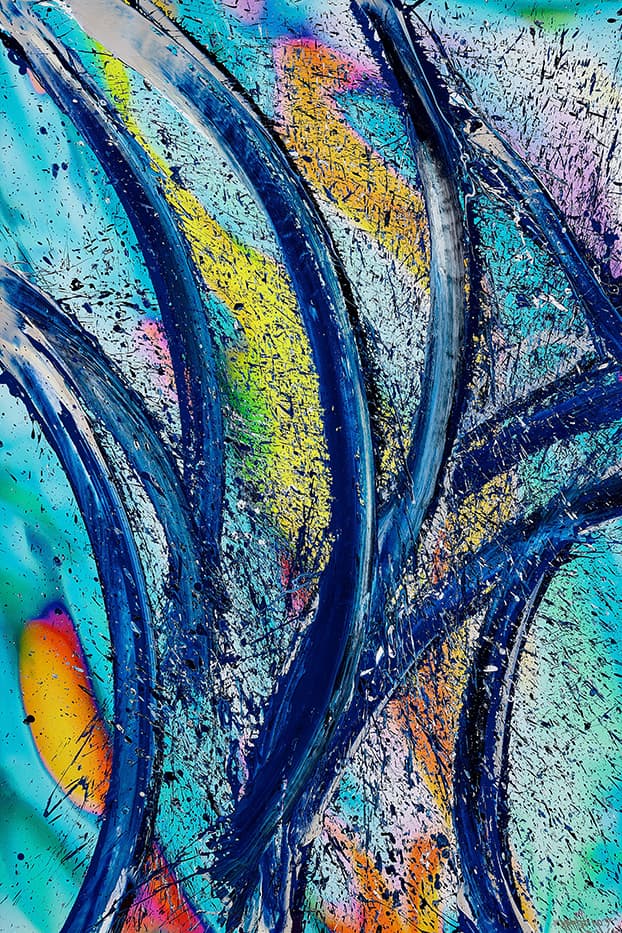 6 of 7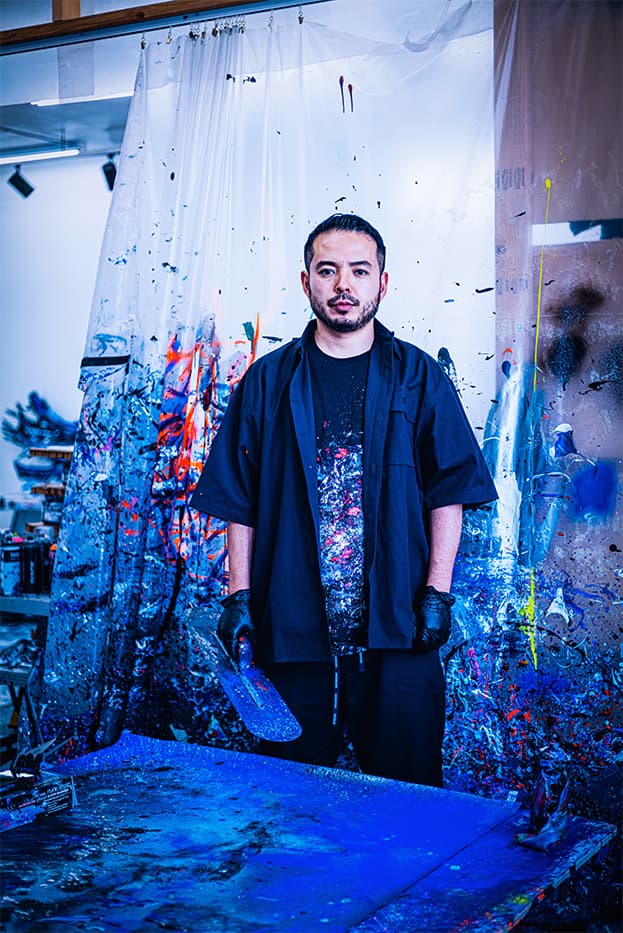 7 of 7
Meguru Yamaguchi Is in His Element as He Presents a New Exhibition With Sotheby's
15 never-before-seen pieces will be on display.
---
Following up on his "Shadez of Blue" inaugural exhibition at +81 Gallery, Meguru Yamaguchi is set to unveil his never-before-seen showcase of works ranging from celebrated series such as Möbius, Out of Bounds, Shadow Piece and more. Together with Sotheby's Hong Kong, the exhibition dubbed as "Meguru Yamaguchi: In My Element" will see 15 pieces as the Tokyo-born artist continues to elongate the endless possibilities of brushstrokes' expressions inspired by his cultural background, love of art and street culture with music playing a key role in his composition.
""In My Element" highlights my creative journey that stretches beyond a canvas frame, merging street culture with art," Yamaguchi detailed. "I am thrilled to have this opportunity to curate an exhibition that truly represents myself, with a mélange of all my styles and influences, and share my new works with Sotheby's and the Hong Kong audience."
The Brooklyn-based artist progresses beyond the usual canvas and molds his own foundation utilizing the raw forms of brush strokes. From there he continues to amplify his works by taking inspiration from Robert Glasper's albums In My Element and Black Radio II — visualizing the correlation between his art and street culture through the formation of new music by integrating and transitioning multiples music genres.
"Yamaguchi takes a vibrant yet expressive artistic approach, swiftly traversing between Japanese subculture and popular culture," summed up Nick Buckley Wood, Private Sales Director, Sotheby's Asia. "Created especially for this exhibition, the artist has put together the most popular series of his signature gestural brushstrokes, celebrating the tenacity of street culture which continues to reach new heights in the contemporary art market in Asia and around the world."
"Meguru Yamaguchi: In My Element" will be on display from September 7 to 19.
Elsewhere in art, W1 Curates will be presenting VOICE GEMS: 1000 YEAR ARCHIVE.
Sotheby's Hong Kong Gallery
5/F One Pacific Place,
88 Queensway,
Admiralty, Hong Kong