Steve Lacy Dissects a Breakup on Dreamy Sophomore LP 'Gemini Rights'
Following up on his accomplished breakout record, 2019's 'Apollo XXI.'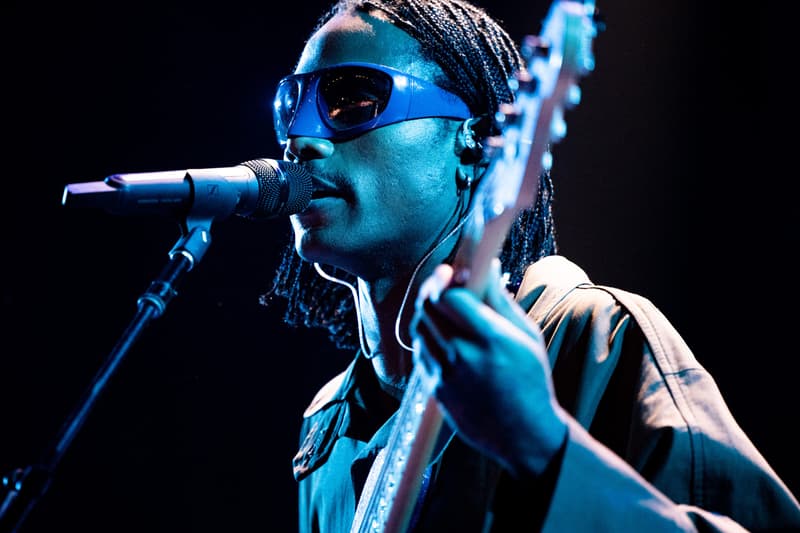 Three years after the release of his GRAMMY-nominated debut LP Apollo XXI, Steve Lacy has returned with his sophomore album. Out today, July 15, Gemini Rights hears the singer reflect on ending a relationship and the slow process of moving on in its aftermath.
The 10-track album opens with "Static," an ode to Lacy's former partner. "Hope you find peace for yourself / New boyfriend ain't gon' fill the void," he sings.
The song is followed by "Helmet," where Lacy concedes that though the relationship felt "automatic," he had to leave in order to protect himself.
Alongside the early tracks "Bad Habit" and "Mercury," standouts from the project include the slow-burning "Cody Freestyle," "Give You the World" and "Sunshine."
On "Sunshine," Lacy taps Fousheé for a duet about running into an ex, an encounter underlined with awkwardness and tension. The single was paired with a dreamy sun-filled visual directed by rubberband.
The two artists have collaborated before, teaming up on the song "candy grape" off of Fousheé's 2021 LP, time machine.
"This record was tapping more into like what connects us all as people," Lacy said in a recent interview with Vulture. "I want to become closer to what connects us as humans. I talk about very human things in a very human way that made me really proud of what this is."
Stream Steve Lacy's Gemini Rights everywhere now.
In other music news, Jay-Z has confirmed that he's not retired from rap.