'Call of Duty: Warzone' Unveils Crossover With 'The Terminator'
Featuring an animated "I'll be back" emblem.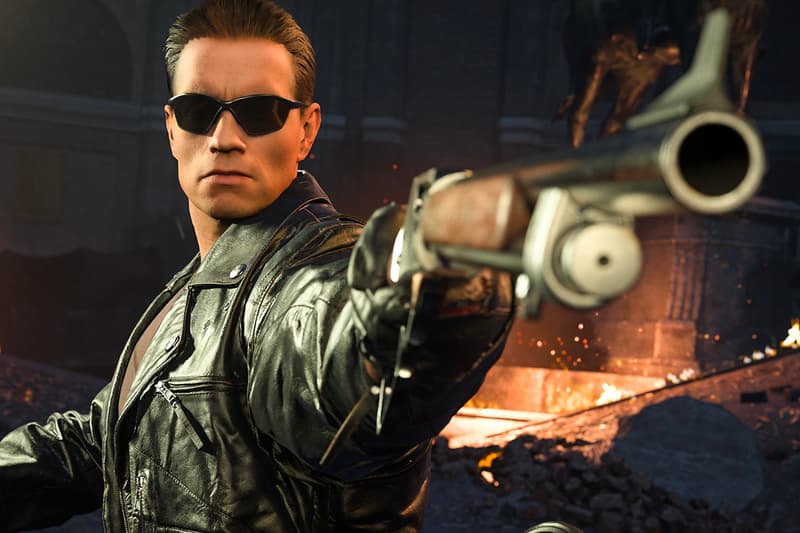 Call of Duty's crossover between The Terminator has finally been unveiled. The Terminator arrives in Call of Duty: Warzone and Vanguard as part of the Season 4 midseason update.
After teasing it for weeks, players can finally play as the iconic T-800, commonly known as Arnold Schwarzenegger himself, and the motorcycle cop from Terminator 2: Judgement Day, T-1000. They will come in as a bundle separately, meaning that two bundles would have to be purchased in order to obtain both skins. The T-800 bundle will feature an animated "I'll Be Back" emblem, "Neural Net Processor" ultra assault rifle weapon blueprint, "Coltan Alloy" and "Motorhead" legendary weapon blueprints, "Always Scanning" charm, and the "Infrared Optics" reticle. In contrast, the T-1000 bundle will feature new animations, three legendary weapon blueprints, a watch, an animated emblem and calling card.
The bundle will be available from the in-game store in early August. An official price has yet to be announced but expect it to come in around $20 USD worth of COD points. It should also be noted that these skins will not transfer over to Call of Duty: Warzone 2, which is due for a release later this year.
Part Man, Part Machine ?

From Terminator 2: Judgment Day, the T-800 and T-1000 Terminator units are deploying in two Limited-Time bundles available in early August.

? Full #CODBlog intel here: https://t.co/HHLAy3xxc7 pic.twitter.com/Vn1bFZvnlm

— Call of Duty (@CallofDuty) July 20, 2022
Elsewhere in gaming, Discord is coming to Xbox.