This 1952 Topps Mickey Mantle Could Potentially Sell for $10 Million USD
The "finest known example" from the "Rosen Find."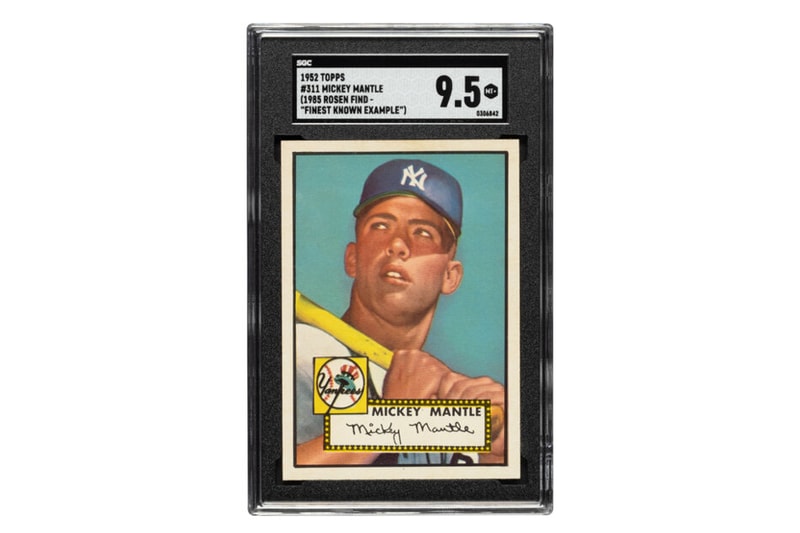 1 of 3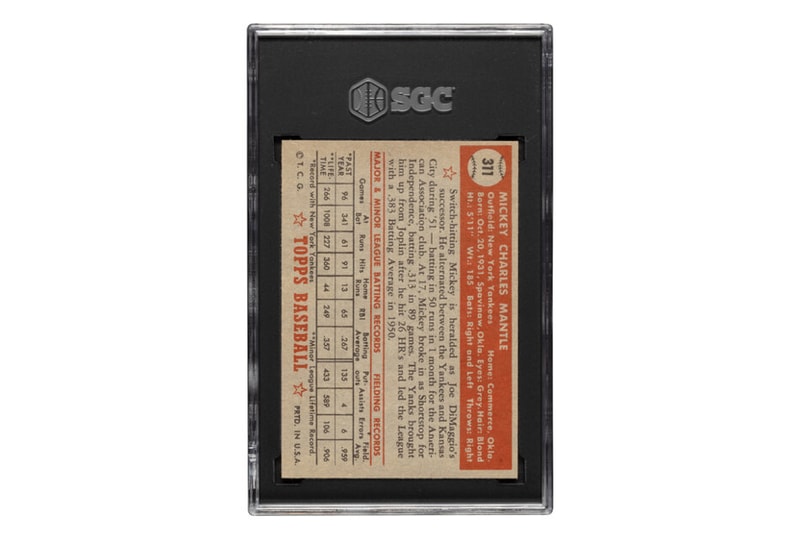 2 of 3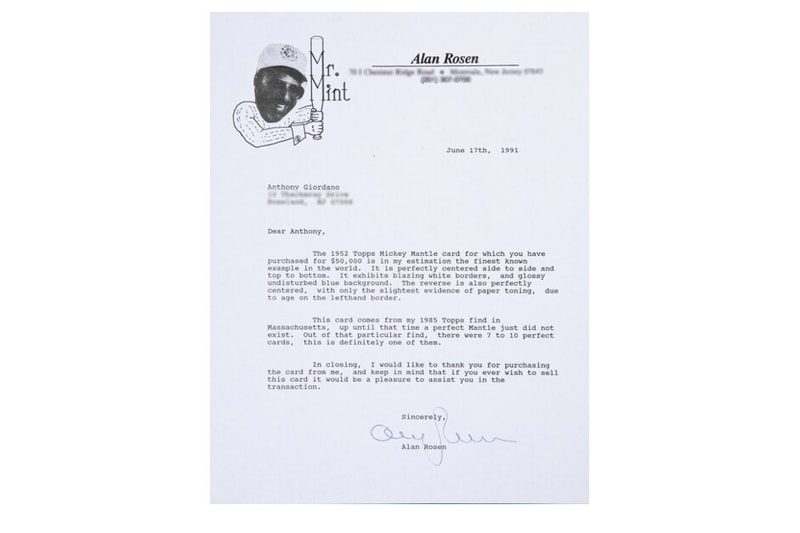 3 of 3
Heritage Auctions has just listed the "finest known example" of a 1952 Topps Mickey Mantle. One of the most sought-after sports cards, this particular 52 Mantle has a pretty interesting history where it was sold in 1991 in New York for $50,000 USD by Al Rosen aka "Mr. Mint."
Part of his 1985 "Rosen Find" where Rosen was able to amass 75 mint '52 Mantles, this card has now surfaced some 30 years later where it has been SGC graded Mint+ 9.5 and comes with the original New York Post newspaper clipping and letter from the late Mr. Mint himself. Riding on last year's sale of a PSA 9 which sold for a record $5.2 million USD, prices for the grail card continue to climb where a PSA 1 alone now sells for over $50,000 USD.
Estimated to set a new record, and to sell for roughly $10 million USD, setting a new record for most expensive sports memorabilia ever sold at auction, this card has 32 days left with a current bid set at $5 million USD.
In other trading card news, a 1-of-1 trading card with Michael Jordan, Kobe Bryant and LeBron James could sell for $3M USD.