Vash the Stampede Is Making a Return With New 'TRIGUN STAMPEDE' Anime
Produced by the same studio behind 'BEASTARS' and 'Godzilla Singular Point.'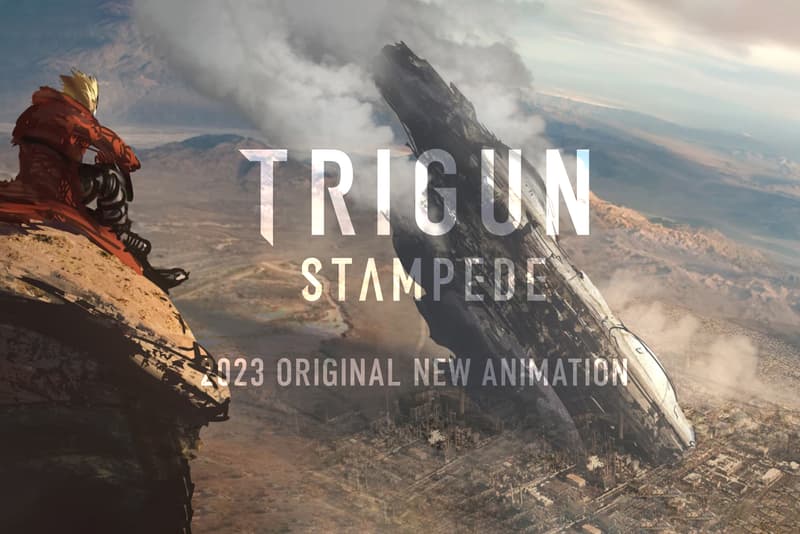 Anime fans are going to be excited to learn that TRIGUN is making a comeback with TRIGUN STAMPEDE.
The TRIGUN anime series was introduced in 1998 by Yasuhiro Nightow and follows the wanted gunslinger Vash the Stampede aka "The Humanoid Typhoon" on the planet Gunsmoke, following the destruction of Third City — also known as the July incident. With a massive bounty on his head, Vash, along with Nicholas D. Wolfwood must locate Vash's twin brother Knives Millions while facing off against the Gung-Ho-Guns.
Not much has been released on how this new series will differ but we do know that it will be produced by Orange (BEASTARS/Godzilla Singular Point) with all-new staff and cast, and will be streamed by Crunchyroll. Further news is slated to be revealed at Anime Expo 2022 on Saturday, July 2 at 8:00 p.m. PT.
25 years after the first anime series, #TRIGUN will
be reborn in 2023 entitled TRIGUN STAMPEDE, produced by the Japan's best 3D animation
studio Orange (@cg_orange_inc) with an all-new staff and cast. https://t.co/HqMU1s6sMN pic.twitter.com/a0R1TGsnMg

— 『TRIGUN STAMPEDE』アニメ公式 (@trigun_anime) June 17, 2022
In other entertainment news, Tokyo Revengers announces the release date for Season 2.