Sony's Premium Walkman Digital Media Players are for Audiophiles
The NW-WM1ZM2 is priced at $1,400 USD and NW-WM1AM2 is priced at $3,700 USD.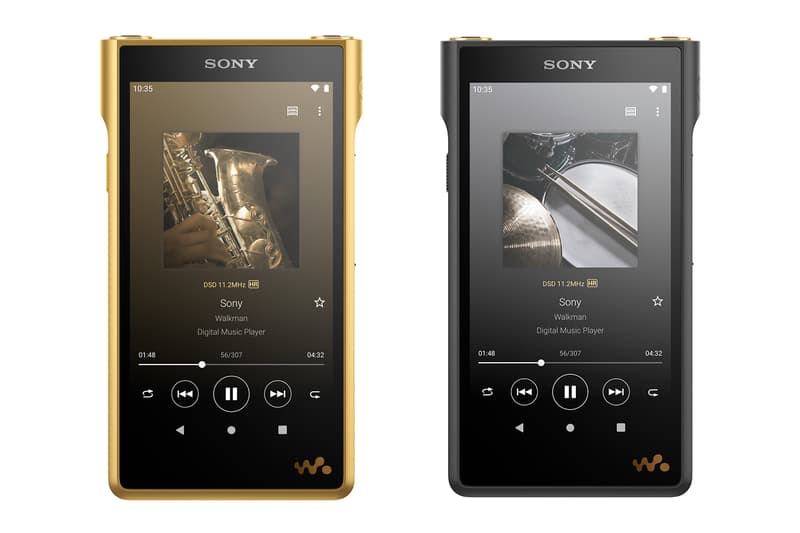 For audiophiles, Sony is adding to its longstanding Walkman line with a pair of premium digital media players. Leading the new offering is the ultra-high-end "NW-WM1ZM2," priced at $3,700 USD. The digital media player features an S-Master HX digital amp outfitted with finely tuned capacitors and Kimber Kable connection. Aside from the pure gold-plated, oxygen-free copper chassis, the reflow soldering also utilizes gold to provide both clear and expansive sound.
The NW-WM1ZM2 supports 32-bit, 384kHz audio in various formats with an upscaled algorithm for CD-quality (16-bit, 44/48kHz) audio. The 256GB expandable storage premium player also features WiFi streaming, a USB-C port and a five-inch HD 720p display powered by a large power supply that provides 40 hours of battery life.
The accompanying "NW-WM1AM2," priced at $1,400 USD, offers much of the same functionality as the NW-WM1ZM2. Though the NW-WM1AM2 utilizes a simpler aluminum-alloy body and lower-resistance oxygen-free copper cable connection. The cheaper model also comes with a smaller 128GB expandable storage.
Priced at $3,700 and $1,400 USD, the Walkman NW-WM1ZM2 and NW-WM1AM2 digital media players are now available via Sony and at select retailers.
In case you missed it, Post Malone recently shared his listening experience for Twelve Carat Toothache.