RAUH-Welt BEGRIFF and REC Craft a Limited-Edition 901 RWB Rotana Watch
Based on Akira Nakai's RWB Rotana Porsche – a 1995 Porsche 993.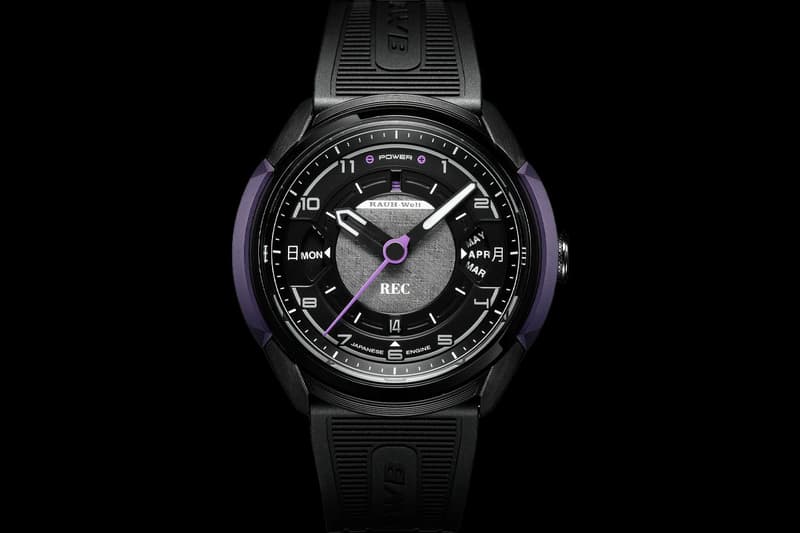 1 of 5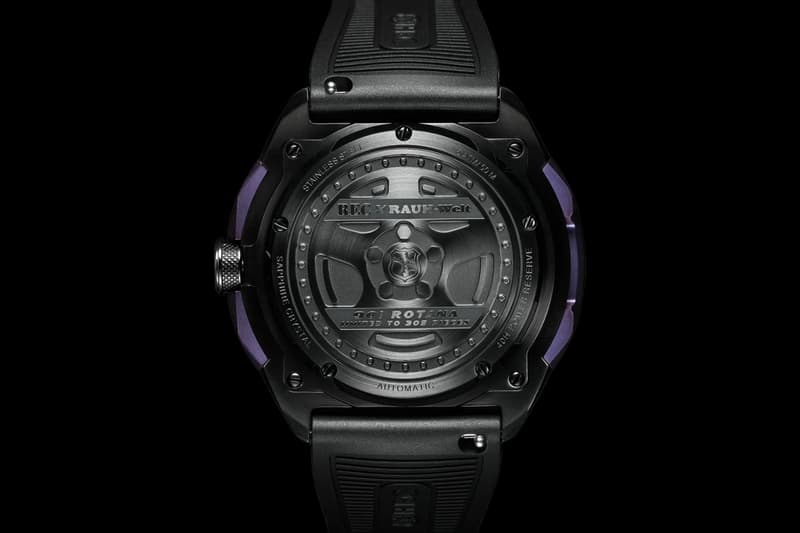 2 of 5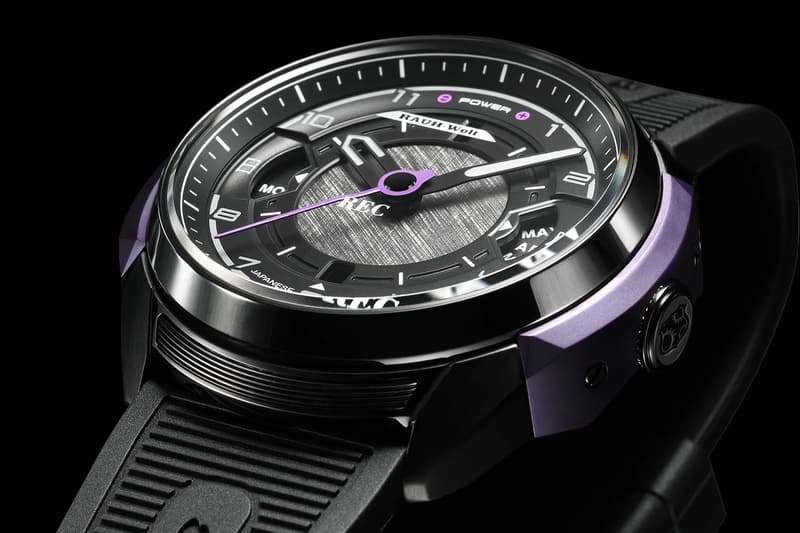 3 of 5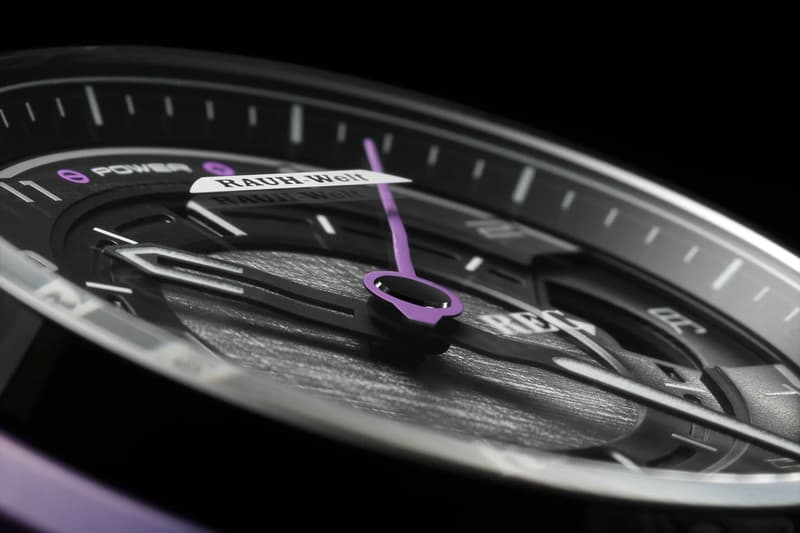 4 of 5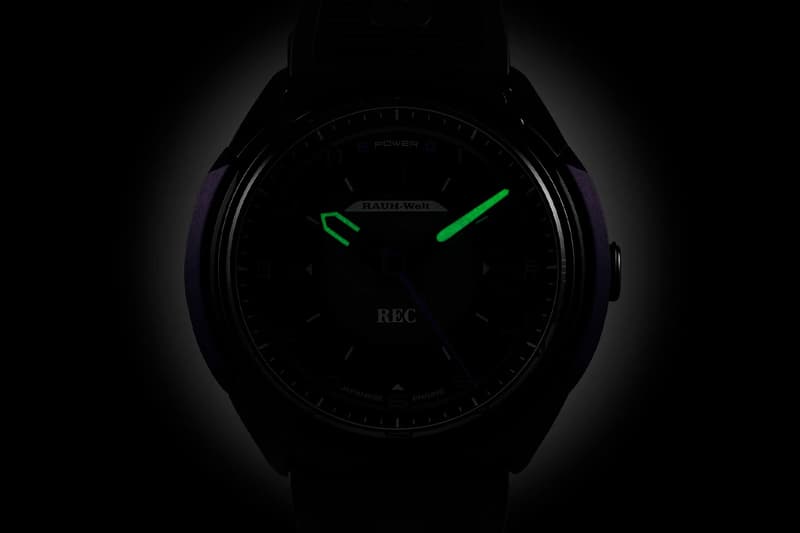 5 of 5
Watch brand REC has partnered with legendary Porsche tuner RAUH-Welt BEGRIFF for special-edition 901 RWB Rotana watches based on founder Akira Nakai's RWB Rotana – a custom 1995 Porsche (911) 993. Akira Nakai is one of the most iconic car tuners in the world, known for blending Japanese and Euro elements for an unmissable wide-body style exclusively for classic Porsche 911 models. Every car that bears the coveted RWB banner (over 300) is handbuilt by Nakai-san himself, who goes as far as shipping parts and flying to distant locations to finish builds when needed.
The 901 RWB ROTANA watches each contain a handcrafted metal dial cut directly from the hood of Nakai-san's personal RWB Porsche 911 Rotana, described by REC as "an absolutely outrageous, almost blasphemous, purple turbo car." The vision for the extreme purple racecar came to Nakai when a purple Lamborghini blasted past him as he was walking next to buildings owned by the Rotana Group in the UAE.
In addition to integrating a piece of the racer, design elements also mimic RWB's iconic silhouettes. The watch caseback references the car's rims, month and week indicators resemble the oil temperature/pressure gauges, the casing resembles the widebody kit, and RAUH-WELT sticker decals are integrated on the watch crystal. The REC watches run a Miyota cal. 9100 movement and are worn with a quick-release black rubber strap with debossed texture and RWB logos.
"Whether you like them or not Mr. Akira Nakai's RWB creations don't go unnoticed. You take a stand. We wanted to incorporate the same powerful presence into our Stella and Rotana timepieces," said watch designer Thomas Funder.
The 901 RWB Rotana watches are now available in a limited run of 305 pieces at the REC website for $1,795 USD.
View this post on Instagram
In other news, Michelin x Bamford London upcycle test tyres for B347 Pilot Sport Chronograph.