Elon Musk's Boring Company Will Extend its Las Vegas Tunnel System to 55 Stations
Stretching 34 miles.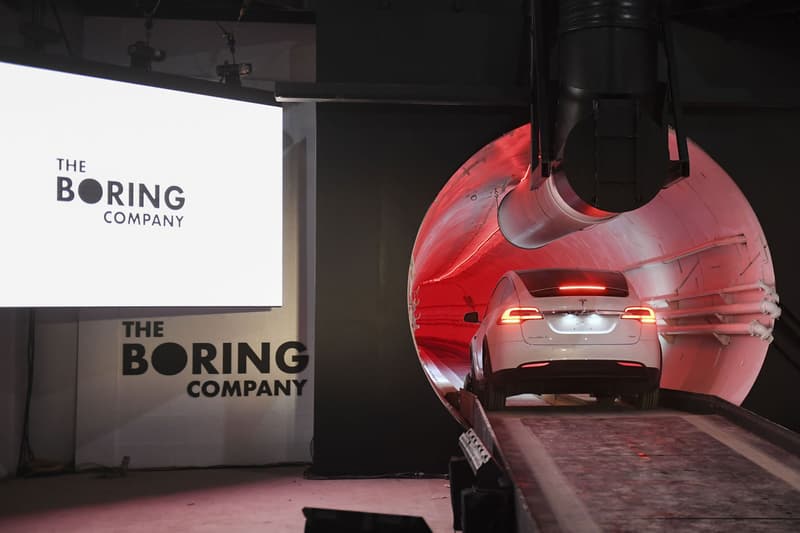 The Boring Company's Vegas Loop tunnel project, which was originally approved in 2021 to include 51 stations over 29 miles, has now received the green light to expand to the city limits, extending 34 miles with a total of 55 stations. Elon Musk's The Boring Company was founded to alleviate surface-level traffic and enable rapid point-to-point transportation through networks of single-lane tunnels for passenger and freight vehicles.
While the current Vegas Loop, situated under the Las Vegas Convention Center, is currently only 1.7 miles long, the tunnel network will eventually provide a direct link to locations such as the Harry Reid International Airport and Allegiant Stadium with the sections serving the city's Resorts said to be operational by next year. The next stages of construction in downtown Las Vegas are also expected to begin in 2023. The 1.7-mile LVCC Loop cost approximately $47 million USD and the construction of additional stations in the future will reportedly cost between $1.5 to $20 million USD.
"This is step two and there are eight steps for us to be opening. There's a long way to go and a lot of work to do. But if I were to guess on the spot I would guess we'd have machines in (the ground) next calendar year," Boring Co. President Steve Davis told the Las Vegas Review-Journal.
Thanks to the entire team at the City of Las Vegas! Great discussion today, and TBC is excited to build a safe, convenient, and awesome transportation system in the City. https://t.co/cZUMFR0UCZ

— The Boring Company (@boringcompany) June 15, 2022
In other news, take a first look at the Nothing phone (1).