Tupac's Makaveli Album Cover Artwork To Be Auctioned Off With NFT
Painted by iconic artist Riskie Forever.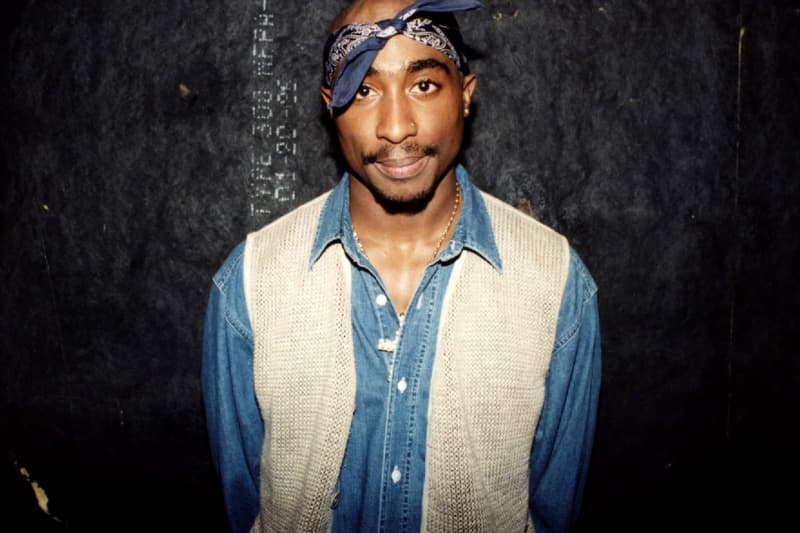 Compton-based hip-hop visual artist Riskie Forever first painted the album cover art for Tupac's The Don Killuminati: The 7 Day Theory in 1996. Released posthumously under his pseudonym Makaveli, the record marked the rapper's fifth studio album and had been recorded in seven days.
Over two and a half decades since the album's release, Forever has partnered with Zelus and Heritage Auctions to auction off the original cover art painting. The auction will not only consist of the physical artwork, which consists of airbrushed paint of canvas, but will also comprise a one-of-one NFT.
Forever was introduced to 2Pac by Suge Knight, who had shown his art portfolio to the rapper.
"I remember giving 'Pac the painting officially, I knew then this was something special," Forever said in a press release. "Now to be able to celebrate that legacy while creating something truly new and unique — that's something I'm incredibly proud to be a part of."
The artist shared that the concept for the painting was entirely Tupac's, resembling the different cities he had traveled to. "His crucifixion was supposed to be a statement about race and what it felt like to be young, rich and Black in America."
Check out Rickie Forever's The Don Killuminati: The 7 Day Theory painting on Heritage Auctions. The opening bid for the painting sits at $125,000 USD.
View this post on Instagram
In other music news, Snoop Dogg has announced A Death Row Summer compilation album alongside its first single.