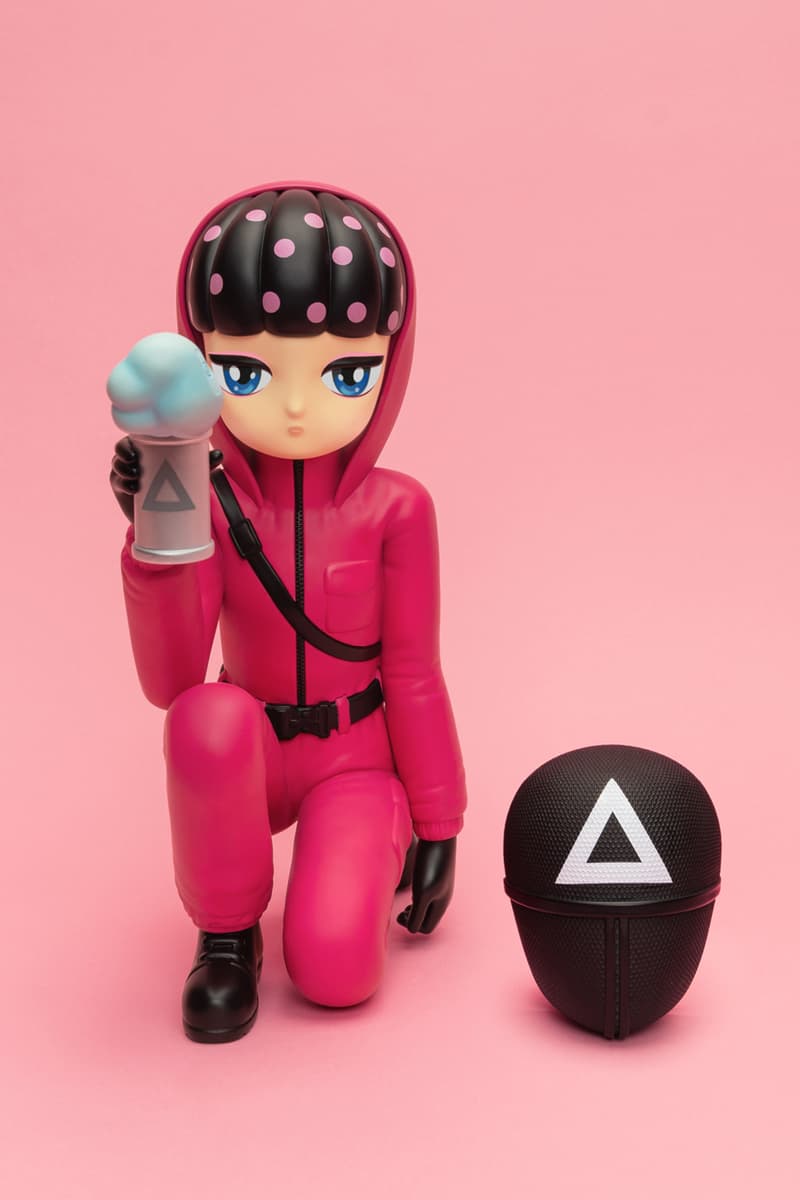 1 of 7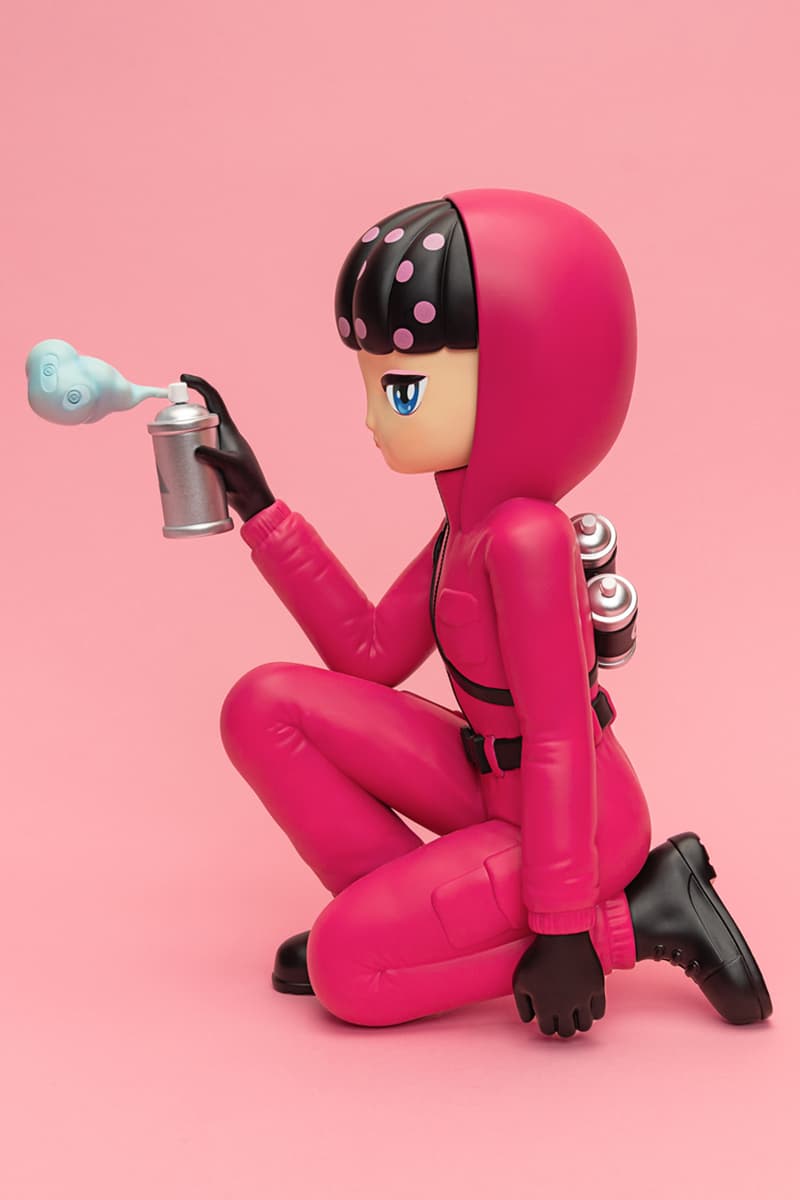 2 of 7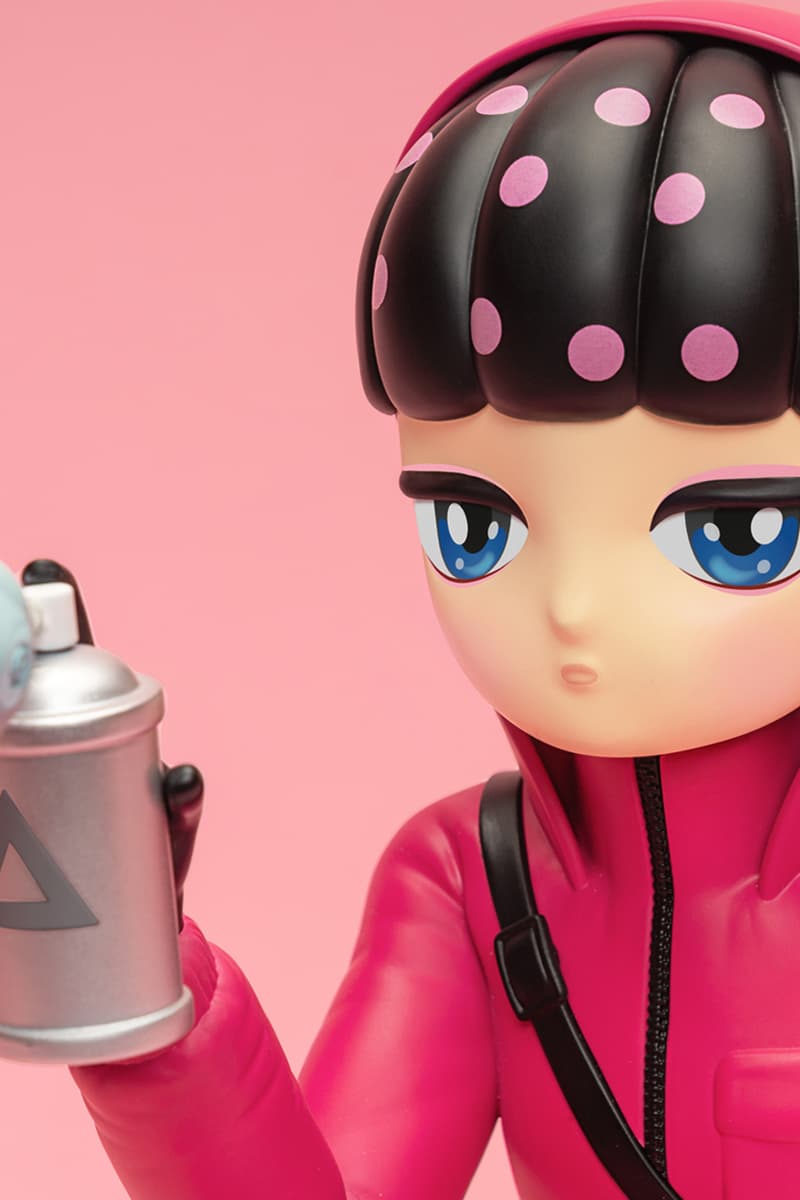 3 of 7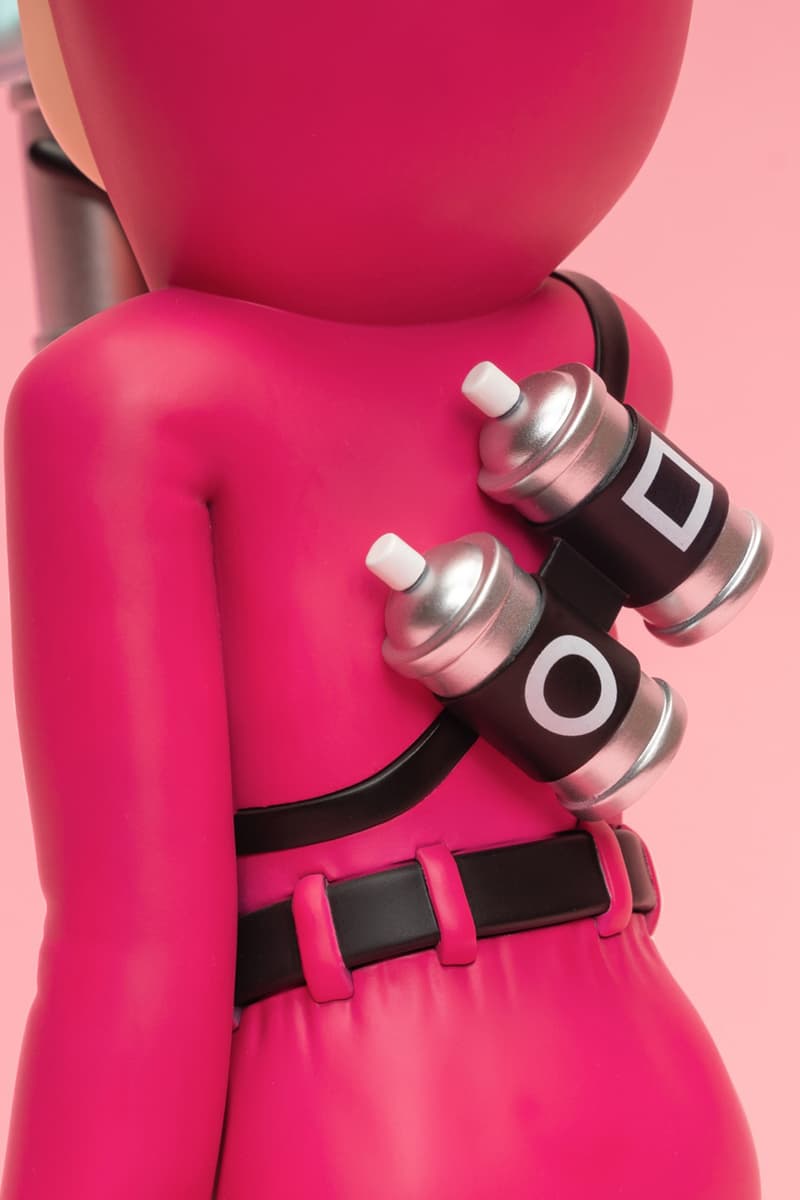 4 of 7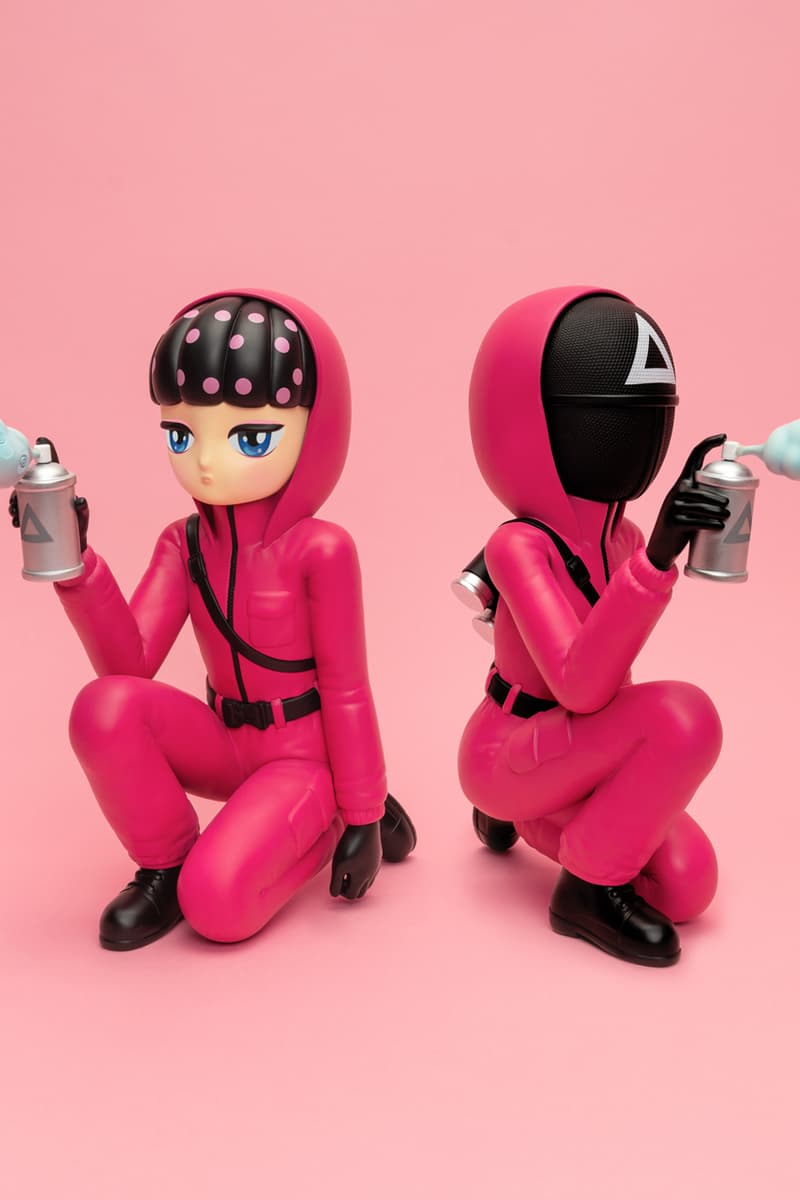 5 of 7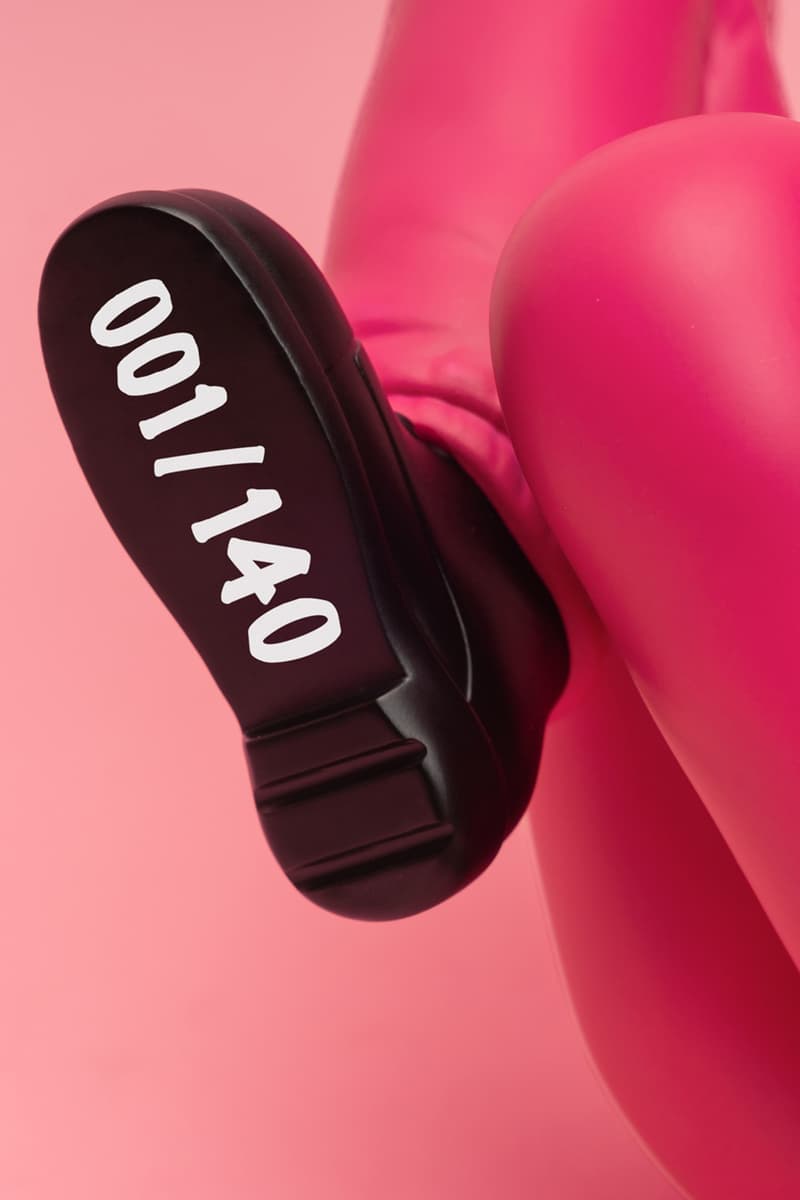 6 of 7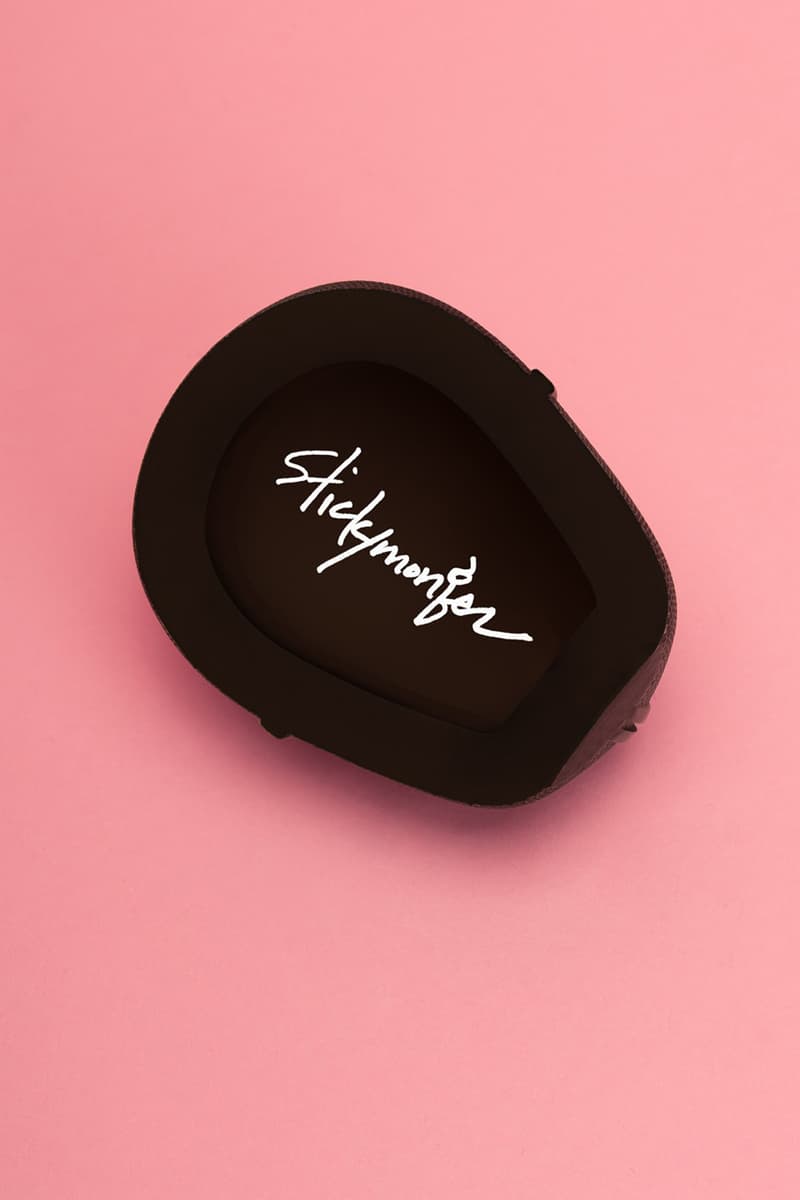 7 of 7
Stickymonger's Latest Figurine Taps Into the Hit Korean Series 'Squid Game'
Made in conjunction with AllRightsReserved.
---
Fresh off a sold out collaboration with ESOW, AllRightsReserved follows up with a Squid Game-inspired figurine by Joohee Park, aka Stickymonger.
Born in South Korea and now based in Brooklyn, Stickymonger has built up a unique aesthetic that was first characterized by using vinyl stickers to create massive murals that blurred the lines between fantasy and reality. This unique choice of material was inspired by her childhood growing up in a home next to a gas station in Korea. The artist has since expanded her practice to include acrylic and spray painting through compositions that offer the viewer a surreal shadow world of contradictions.
Keeping things close to home, Stickymonger taps into Netflix's blockbuster Korean series Squid Game through a guard character that interjects with her manga-inspired pastiche. The mixed-media figure is an edition of 140, sizes in at 9.8-inches high and is signed and numbered by the artist.
To inquire into how you can purchase, sign up to become a DDT Store member and stay tuned for more information which will be sent to your mailbox on May 12. Orders will start shipping in June 2022.
In other art news, Queens Museum will honor Tremaine Emory and Christine Sun Kim.