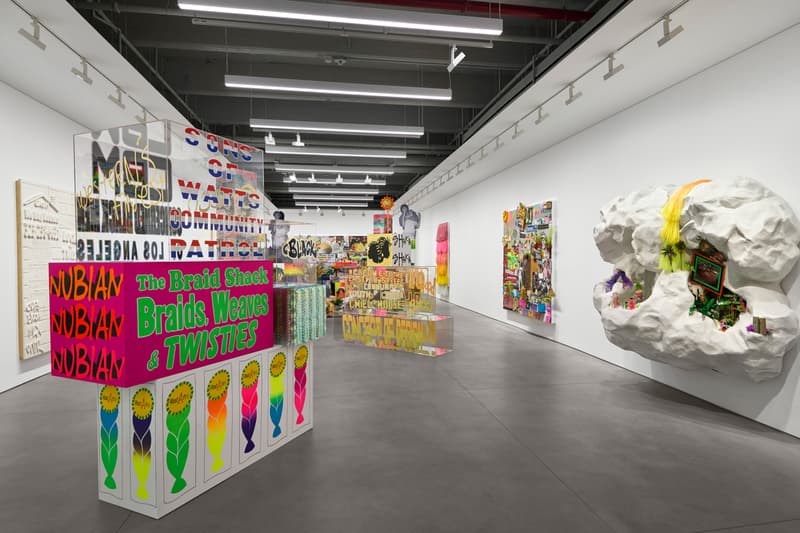 1 of 10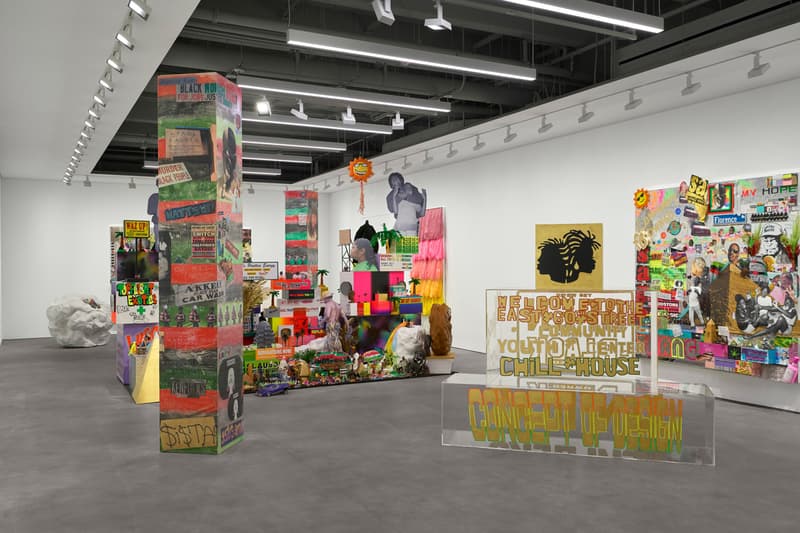 2 of 10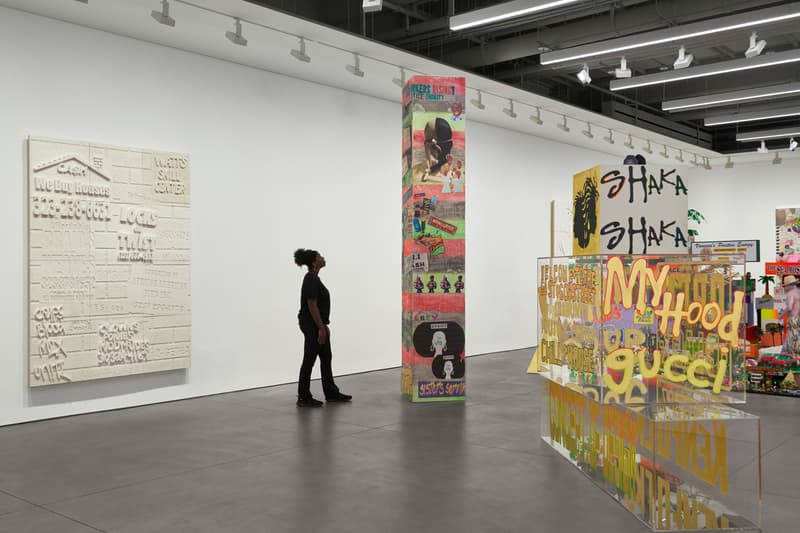 3 of 10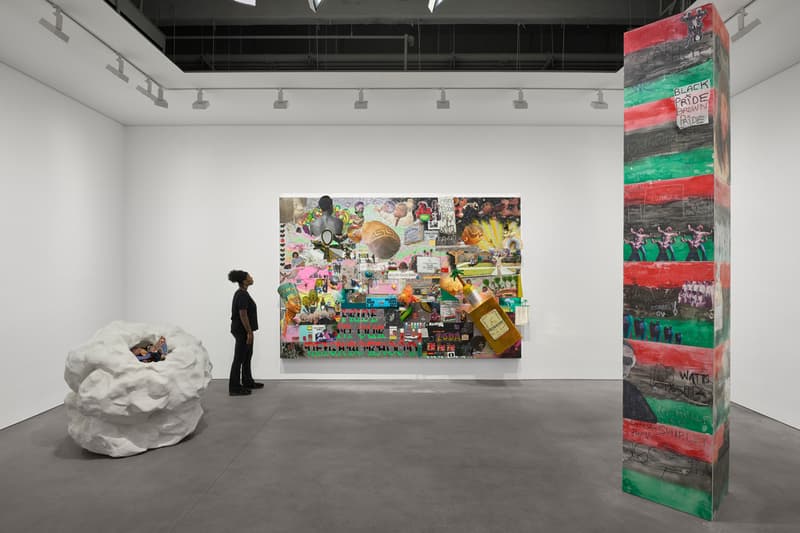 4 of 10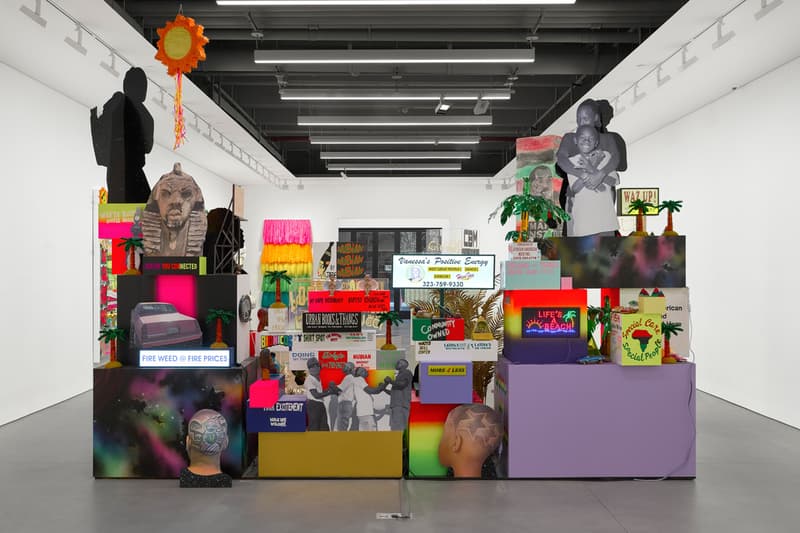 5 of 10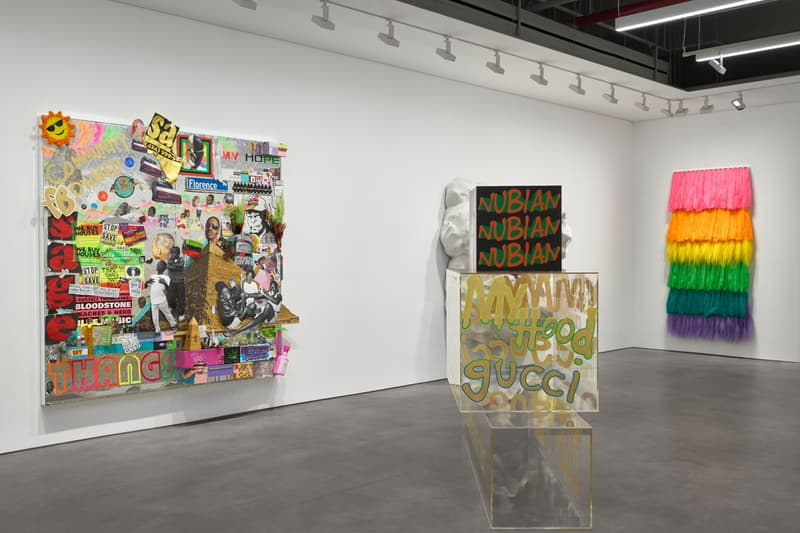 6 of 10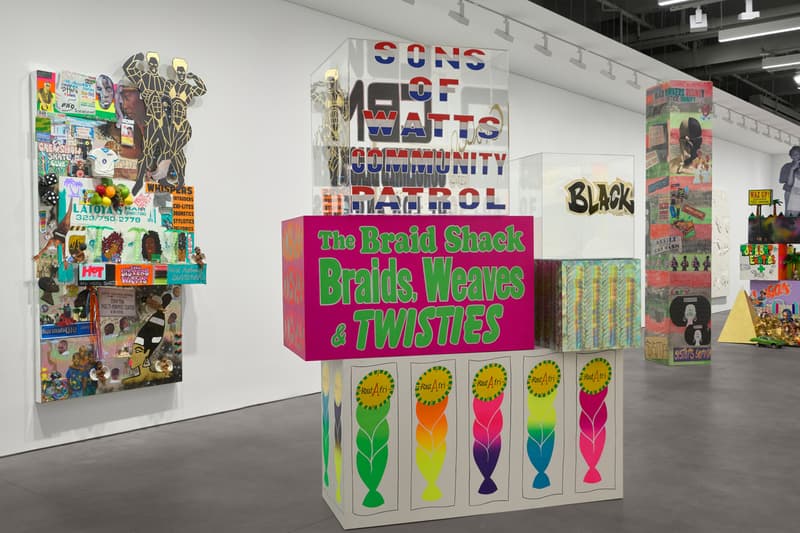 7 of 10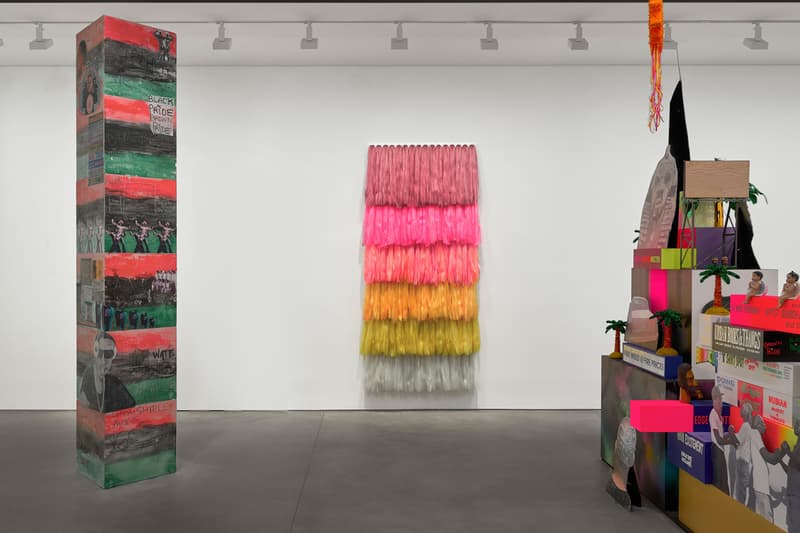 8 of 10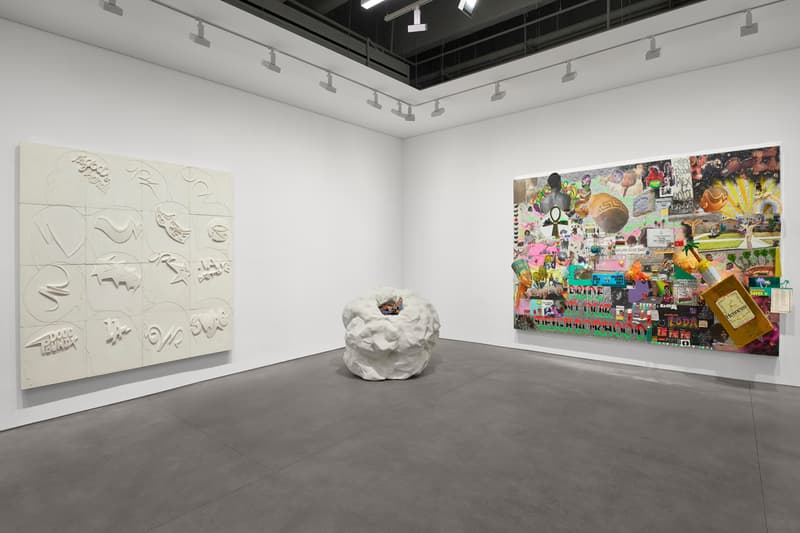 9 of 10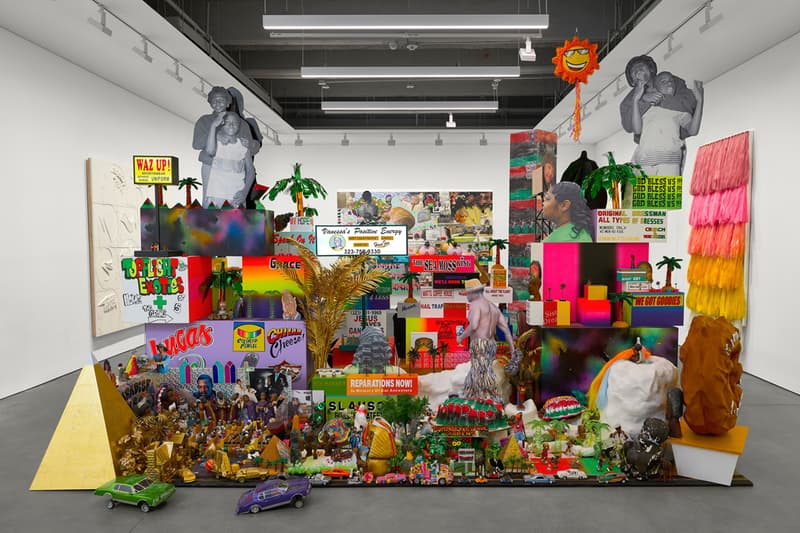 10 of 10
Lauren Halsey Presents Her First Solo Exhibition in NYC
On view at David Kordansky Gallery in Chelsea.
---
To inaugurate its newly opened New York gallery, David Kordanksy presents a slice of Los Angeles through a solo exhibition of work by Lauren Halsey.
The American artist's practice has been built up using found, fabricated, and handmade objects, that are combined to maintain a sense of civic urgency and free-flowing imagination — offering a meditation on crucial issues confronting Black people, queer populations, and the working class.
As her first solo exhibition in NYC, Halsey features a series of architectural structures and geological manifestations that ruminate on the visual lexicon from her hometown in South Central, Los Angeles. Playing off a familiar set of totemic structures created in a past show at the gallery, Halsey presents a new set of "funkmound" sculptures — some with synthetic hair and a functioning waterfall, alongside others hand-painted to evoke the signage of her local neighborhood.
Essence Harden, a writer and visual arts curator at the California African American Museum and Arts, believes the sculptures implore the viewer to reflect on the following question: "How can existing buildings merge with a geological structure which offers substantive support, respite, and permanence?" Halsey's work, in essence, offers "both shield and shelter, placing the people and things of South Central as that which must be protected," Harden added.
Lauren Halsey's self-titled exhibition is on view at David Kordansky Gallery in New York until June 11. The artist is also working on a new site-specific commission by The Metropolitan Museum of Art that will open in Spring 2023.
Elsewhere, HypeArt interviewed Andrew Moore for the latest installment of Through The Lens.
David Kordansky Gallery
520 W. 20th St.
New York, NY 10011