FreelingWaters Channels 1970's Psychedelia for Hand-Painted Cabinet Collection
The Dries Van Noten collaborators return with their latest patterned pieces.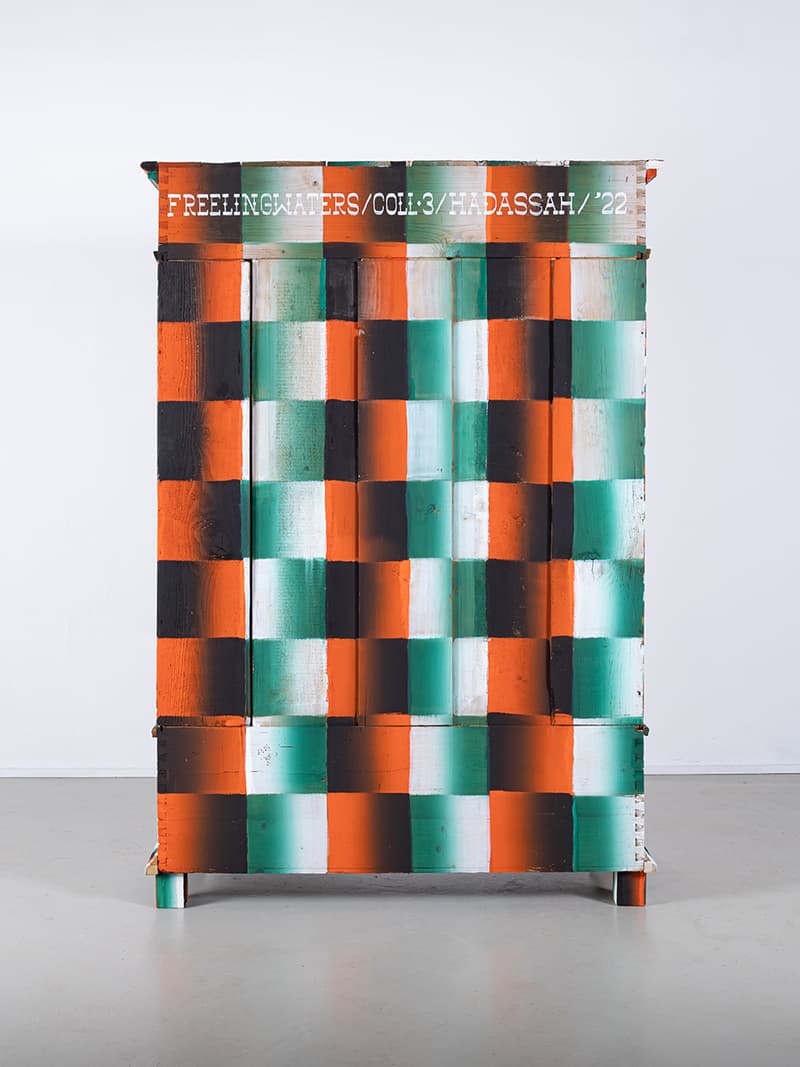 1 of 9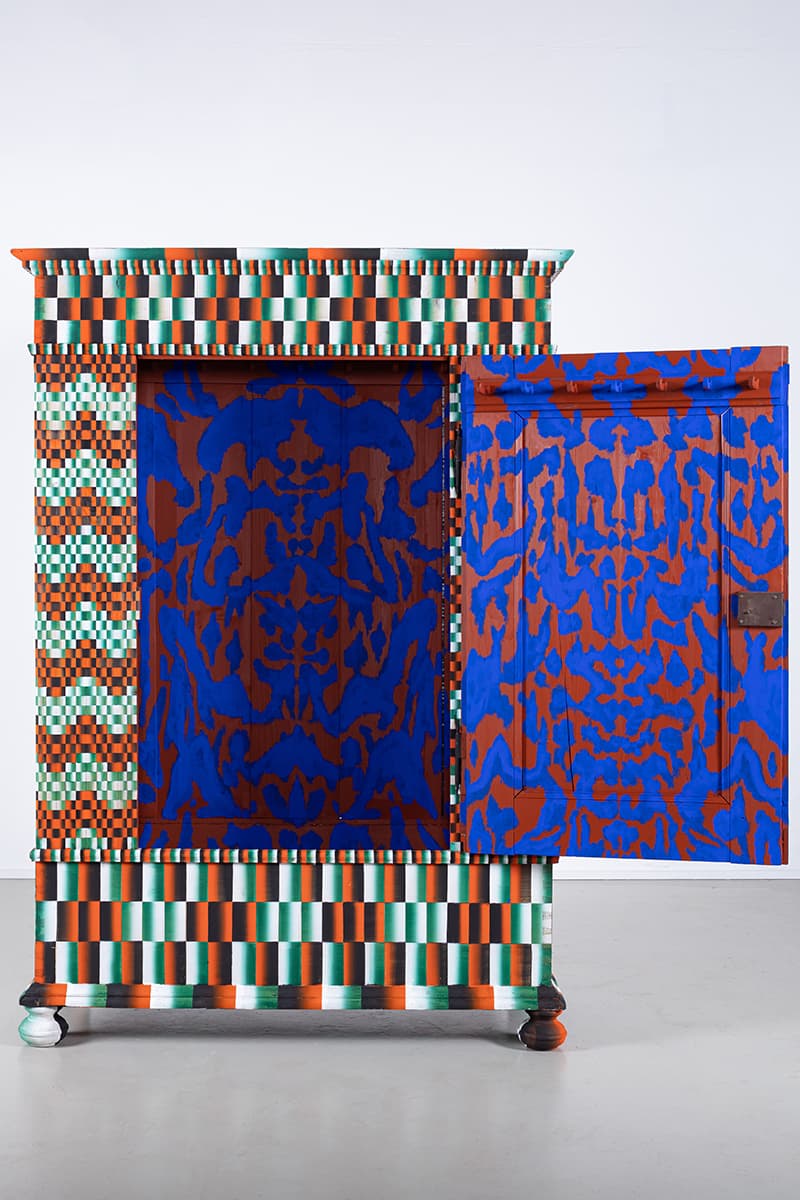 2 of 9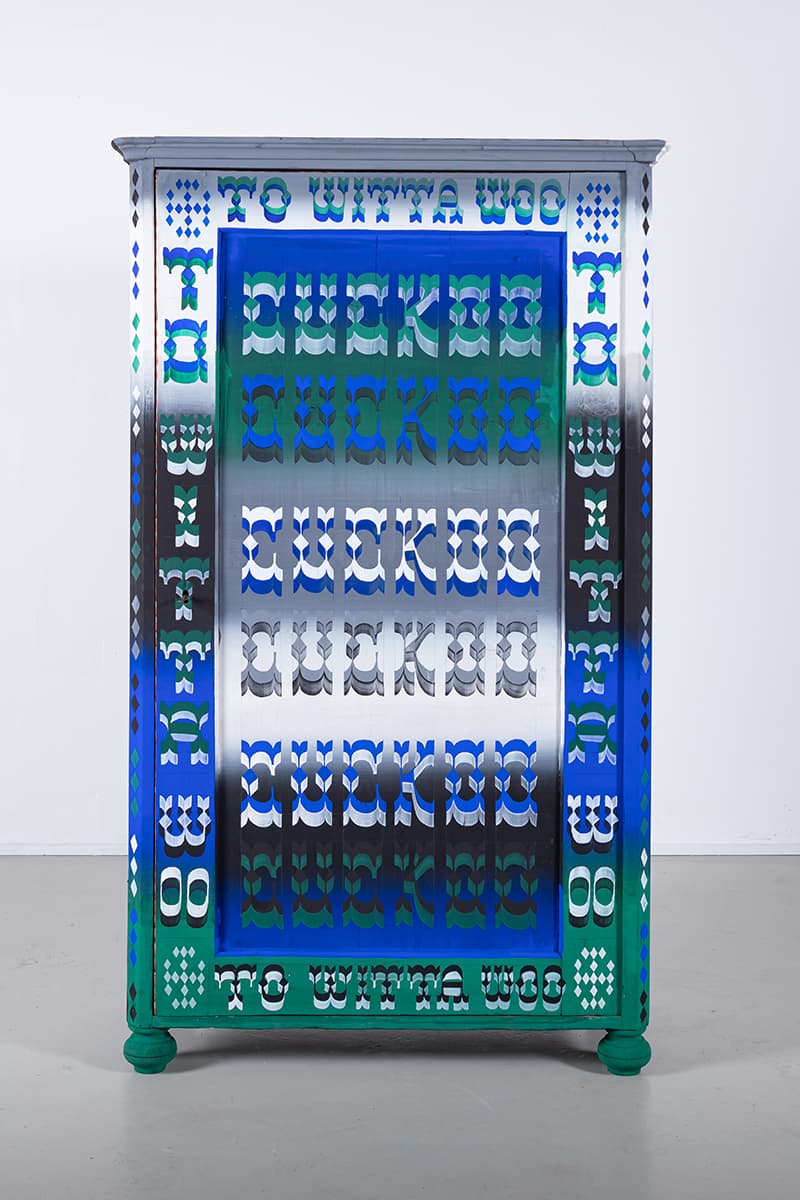 3 of 9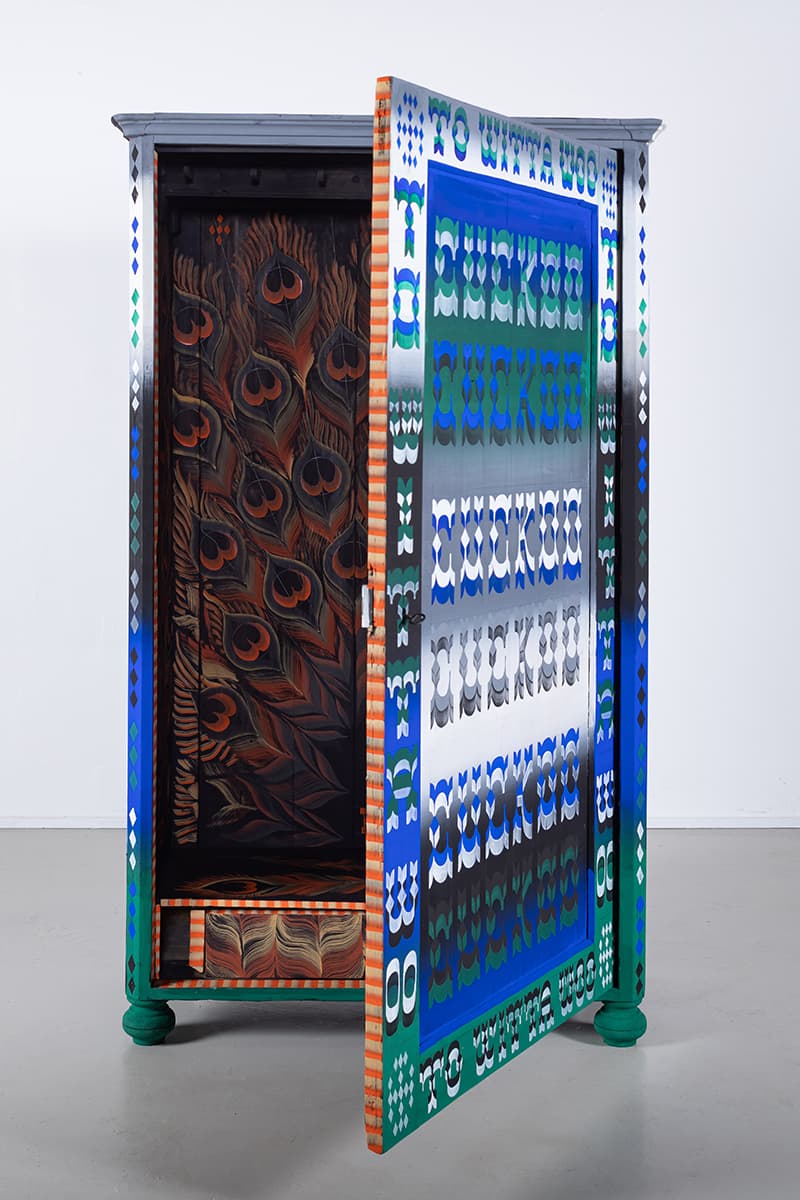 4 of 9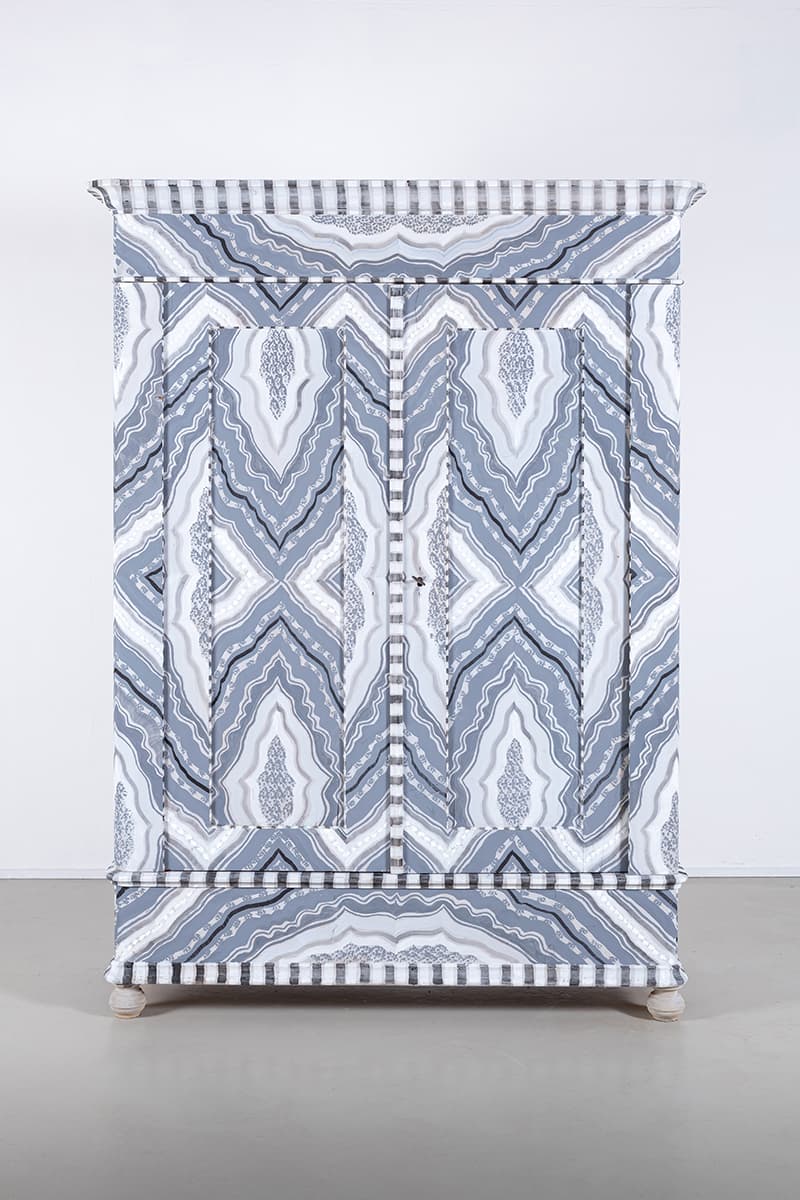 5 of 9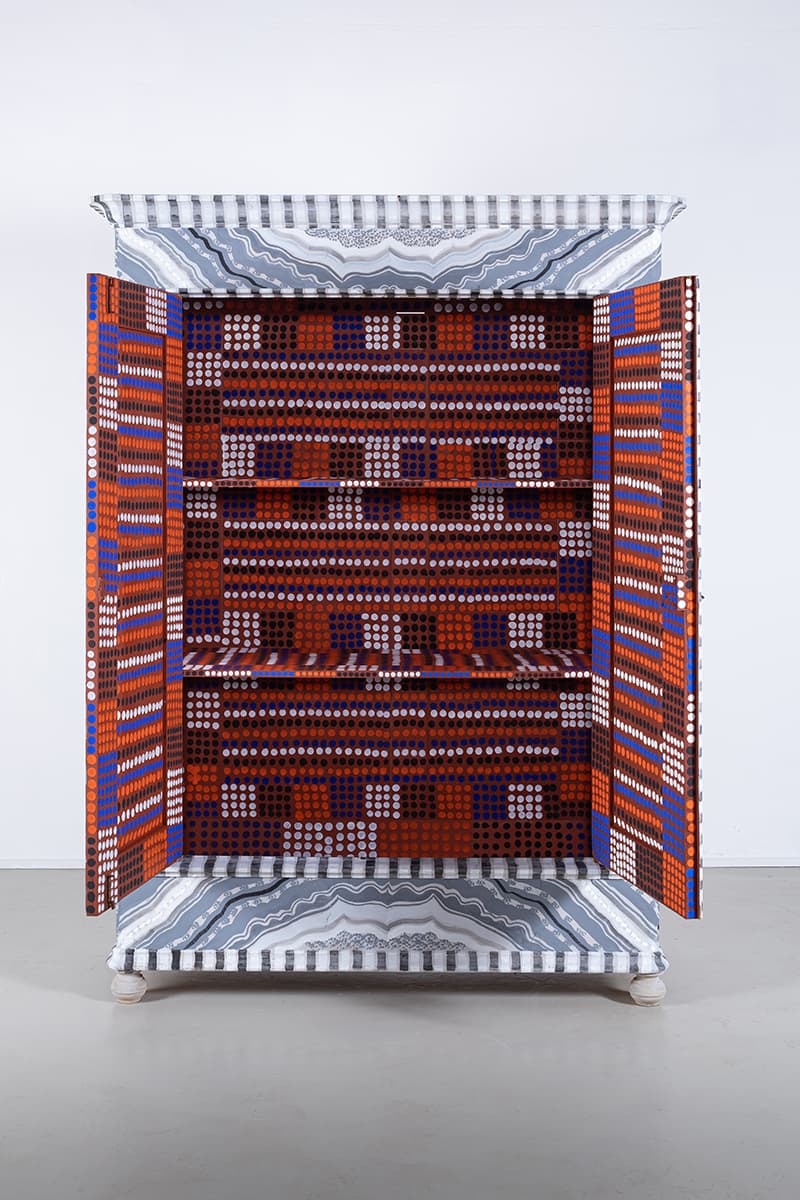 6 of 9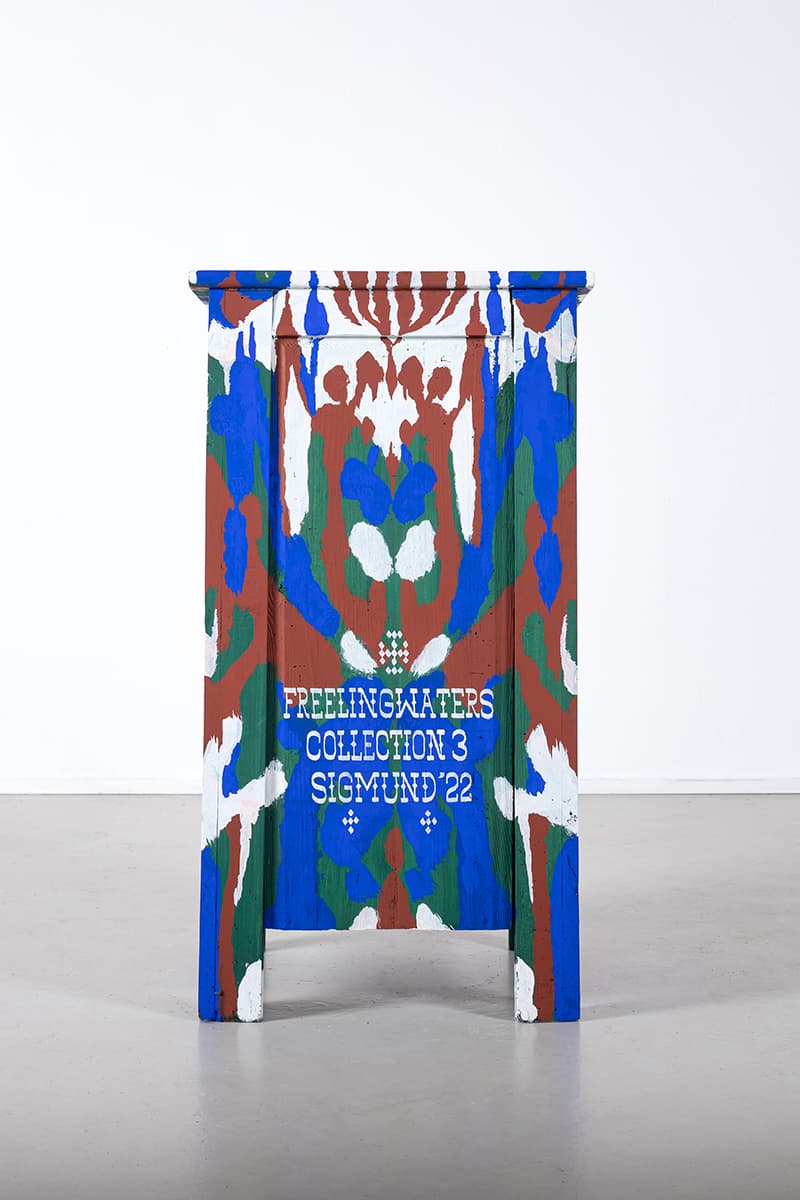 7 of 9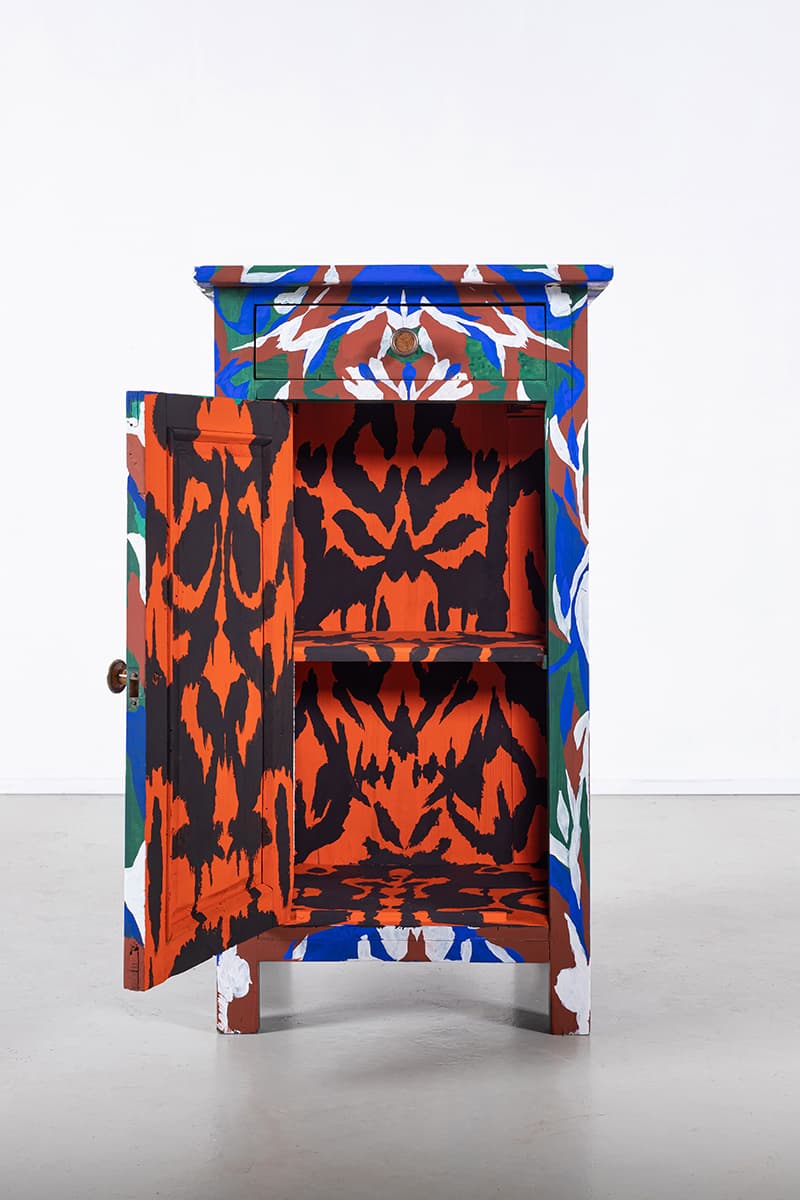 8 of 9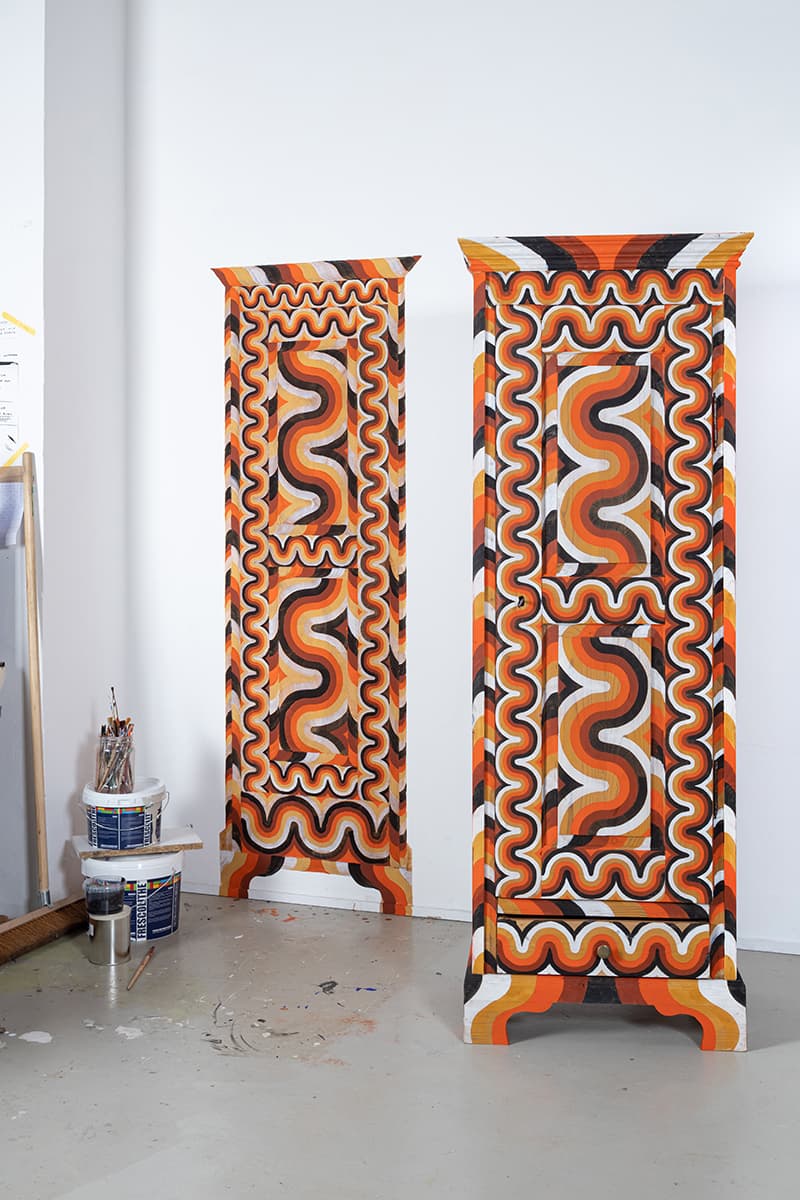 9 of 9
Dutch design duo FreelingWaters has unveiled its latest collection of hand-painted, patterned pieces, created for New York design gallery The Future Perfect. Named "Collection III", each piece is typical of the studio's aesthetic and sees antique wardrobes and cabinets stripped back before being covered in psychedelic patterns.
Each piece offers a lesson in maximalism. Bold motifs are painted both on the outside and inside of the six pieces, using pigments mixed with a casein glue that contains an acrylic binder to create an ultra-matte surface. Part of their design sees the exterior and interior of each cabinet painted in contrasting colours. For example, the "Anderson Cabinet" has a relatively muted exterior in greys and whites, while its interior is covered in blue and orange polka dots.
Some patterns have been inspired by the Rorschach test while others are intended to imitate marble. Colours are in reference to both 18th-century decorative traditions and art deco and modernist ornamentation. On the back of each piece is its title, the brand's name, the materials used, and the date and place of production in hand-painted calligraphic lettering.
"Rather than holding treasured belongings and relics, each antique depository houses phantasmagoric depictions of ornate vessels, while their backsides tout the FreelingWaters brand name, work title, materials, and date and place of production in hand-printed lettering — using refined craftsmanship and painterly deception to comment on a culture dominated by mass production," said The Future Perfect.
The presentation of "Collection III" marks the first American show of FreelingWater's work. The studio consists of Gijs Frieling, who is known for creating large-scale murals, and Job Wouters (also known as Letman), who specialises in experimental psychedelic lettering. Although the pair had met in 2008, they gained widespread recognition for a collaboration with Dries Van Noten in 2012, who was keen to create a collection based on musician Frank Zappa. Van Noten enlisted the pair to design prints for his Fall/Winter 2012 collection, as well as commissioning them to create a 200-foot mural for his runway show at the Grand Palais, which they did as it was taking place.
They will similarly create a mural for this exhibition – although this time, not in real-time – which will stretch across one of the gallery's walls.
"Collection III" will open during this year's NYCXDesign festival, and will be on show from May 19 to June 17. Visitors can book appointments to view the show via the gallery's website.
HYPEBEAST Design offers a platform for projects to be featured. For more information, please email design@hypebeast.com.