A Bob Dylan Museum Is Opening in Tulsa This Weekend
Home to a collection of more than 100,000 Dylan-related items.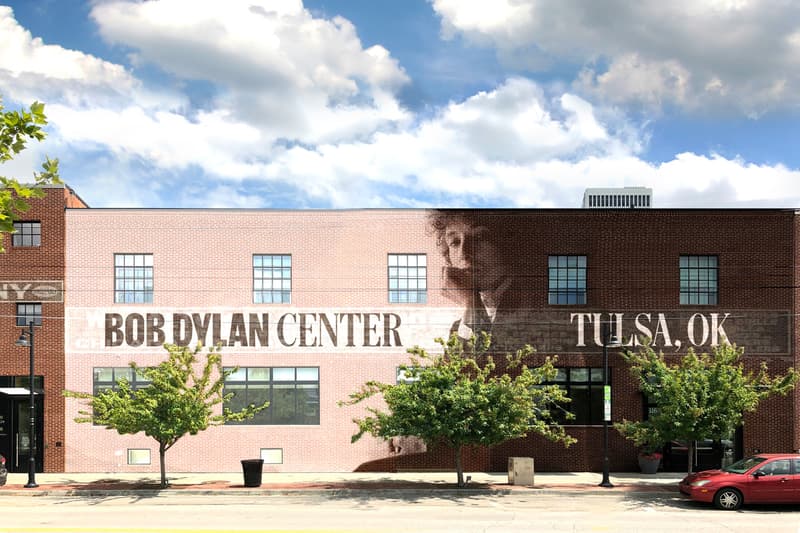 Tusla, Oklahoma is getting a museum dedicated to celebrating the work of Bob Dylan. Slated to open this weekend, the Bob Dylan Center will see Elvis Costello, Patti Smith and Mavis Staples attend the launch. Dylan himself, however, is not expected to be present, although the 81-year-old musician performed in Tulsa only a few weeks ago on one of the last dates of his Rough and Rowdy Ways tour.
The Center, designed by architect Alan Maskin, will be home to the official Bob Dylan Archive, a collection of more than 100,000 items spanning nearly 60 years of Dylan's career.
A multifaceted venue, the museum plans to offer both permanent collections and traveling exhibitions. After initiating visitors with an immersive film experience, they can step foot into a recreation of an authentic studio environment to see what it was like at Dylan's recording sessions.
The space also contains a screening room that will showcase a Dylan-related scripted film and a multimedia timeline of the musician's career, dating back to his early years in Minnesota
"I think it's going to be a true tourist draw to Tulsa for all the right reasons," said Tulsa Mayor G. T. Bynum, per the Associated Press. "This is one of the great musicians in the history of humankind and everyone who wants to study his career and see the evolution of his talent will be drawn to it."
In other music news, check out the festivals you can't miss this summer in the UK and Europe.