Jaeger-LeCoultre Celebrates the Cosmos With The Stellar Odyssey Series
Debuting at the Watches and Wonders dedicated experience.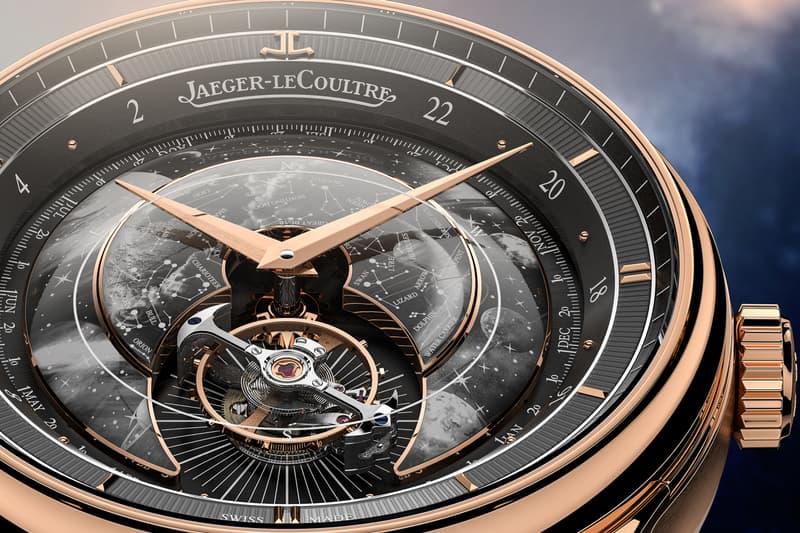 As Watches and Wonders commences in Geneva, Jaeger-LeCoultre presents its defining astronomical theme that lends inspiration to its new, celestially-inspired timepieces on exhibition at the watchmaking summit.
Since 1833, the Swiss watchmaking brand has innovated new ways to track time and horological movements with precision and movement. In The Stellar Odyssey series, Jaeger-LeCoultre celebrates the origins of timekeeping as it explores watchmakers' inherent fascination with the universe and its complexities.
Taking shape through a series of events and new season pieces, the brand is set to host The Stellar Odyssey exhibition at the Watches and Wonders summit, stopping at other festivals and workshops in the coming months. Visitors can expect an immersive, multi-media installation where they will be encouraged to discover the history between timekeeping and astronomy while browsing the brand's novelty watches.
With The Stellar Odyssey providing the brand's overarching focus this year, Jaeger-LeCoultre unveils two new interpretations of its Master Hybris Artistica Calibre 945 timepieces and Atmos Hybris Mechanica Calibre 590. Coming in two dial iterations – the Atomium and Galaxia – the Master Hybris Artistica Calibre 945 incorporates the brand's Cosmotourbillon and Northern Hemisphere sky vault, allowing wearers to track constellations in real-time. Meanwhile the sportier Atmos Hybris Mechanica Calibre 590 sees Jaeger-LeCoultre craft its most complex Atmos clock yet, displaying the cycles of the Earth, Moon and Sun.
Discover The Stellar Odyssey series, and shop the brand's new season watches over on Jaeger-LeCoultre's website. Alternatively, for more information, you can watch the brand's short film on the model here.