Someone Has Seemingly Left a Google Pixel Watch at a Restaurant by Accident
New images have surfaced showcasing the leaked wearable.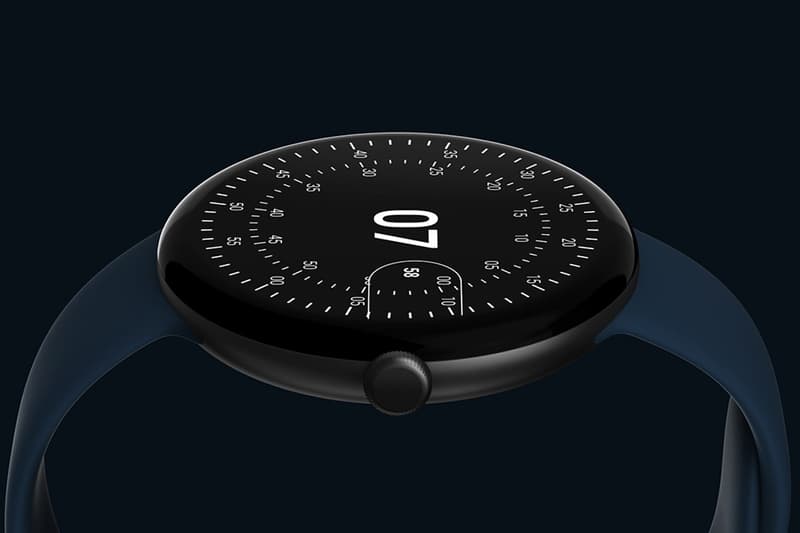 Just a day after Google seemingly confirmed previous rumors of an upcoming smartwatch by trademarking "Pixel Watch," someone has now seemingly left a Pixel Watch at a restaurant by accident. A new report from Android Central features a series of images that showcase what appears to be a leaked Pixel Watch that someone discovered at a restaurant.
As the article points out, the device looks almost identical to some of the renders insiders have come up with based on previous leaks and rumors about the wearable, which include a round, bezel-less design with a rotating crown and two hidden buttons.
A closer look at the case also shows that the device, which a source says could be "a testing model for the Internal Pixel team," uses a band that connects directly with the case via a latch that is largely reminiscent of other fitness trackers released by Fitbit, which was acquired by Google back in 2021. Other noticeable features include a microphone or altimeter port and an optical heart rate sensor on the caseback.
As expected, Google hasn't officially announced anything yet and has not responded to the leaks, but insiders expect the company to announce the Pixel Watch during its I/O event next month. Stay tuned for more updates to come.
Could these found images be the actual rumored Google Pixel Watch?https://t.co/rCvMd85qHl pic.twitter.com/Bm1YFrwxR4

— Android Central (@androidcentral) April 24, 2022
Elsewhere in tech, Twitter is reportedly reconsidering Elon Musk's $43 billion USD takeover offer.