Camella Ehlke Uses Off-White™ Fabrics to Make Outfits for Chairs
The collection is titled "Hey, What's Up?" and contains 19 chairs in total.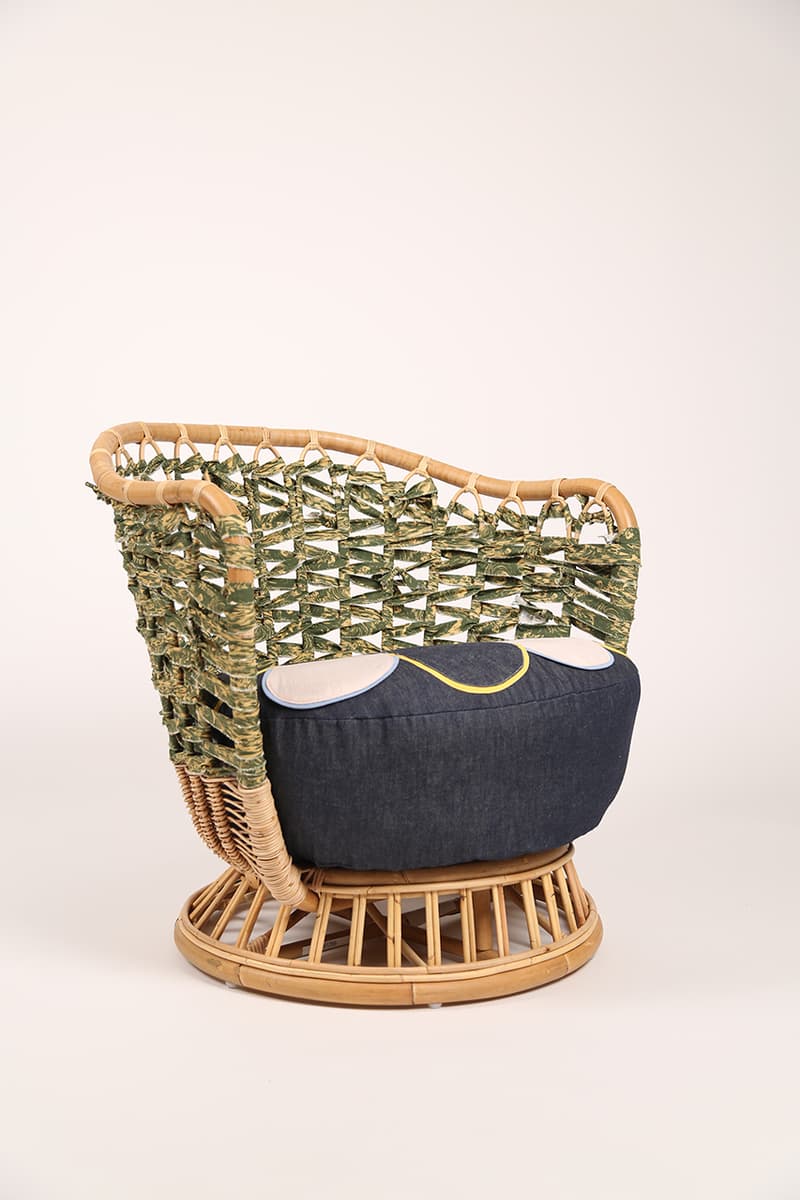 1 of 9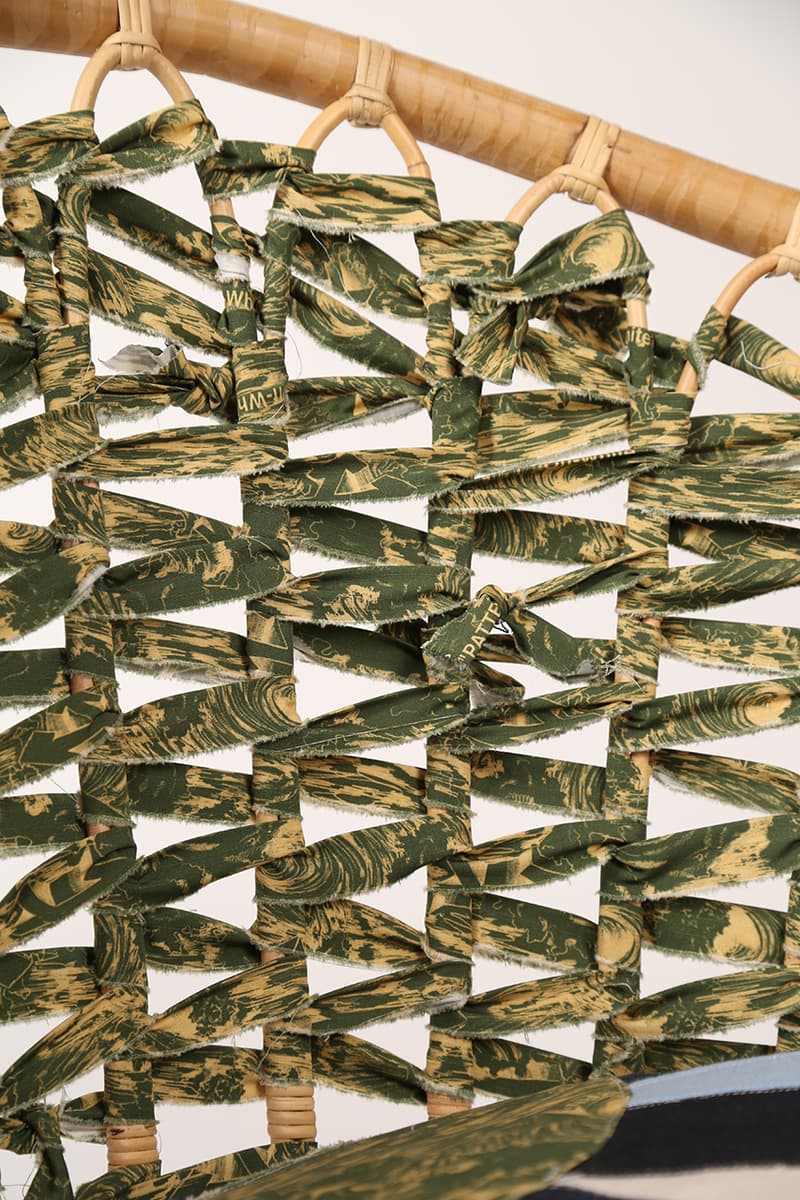 2 of 9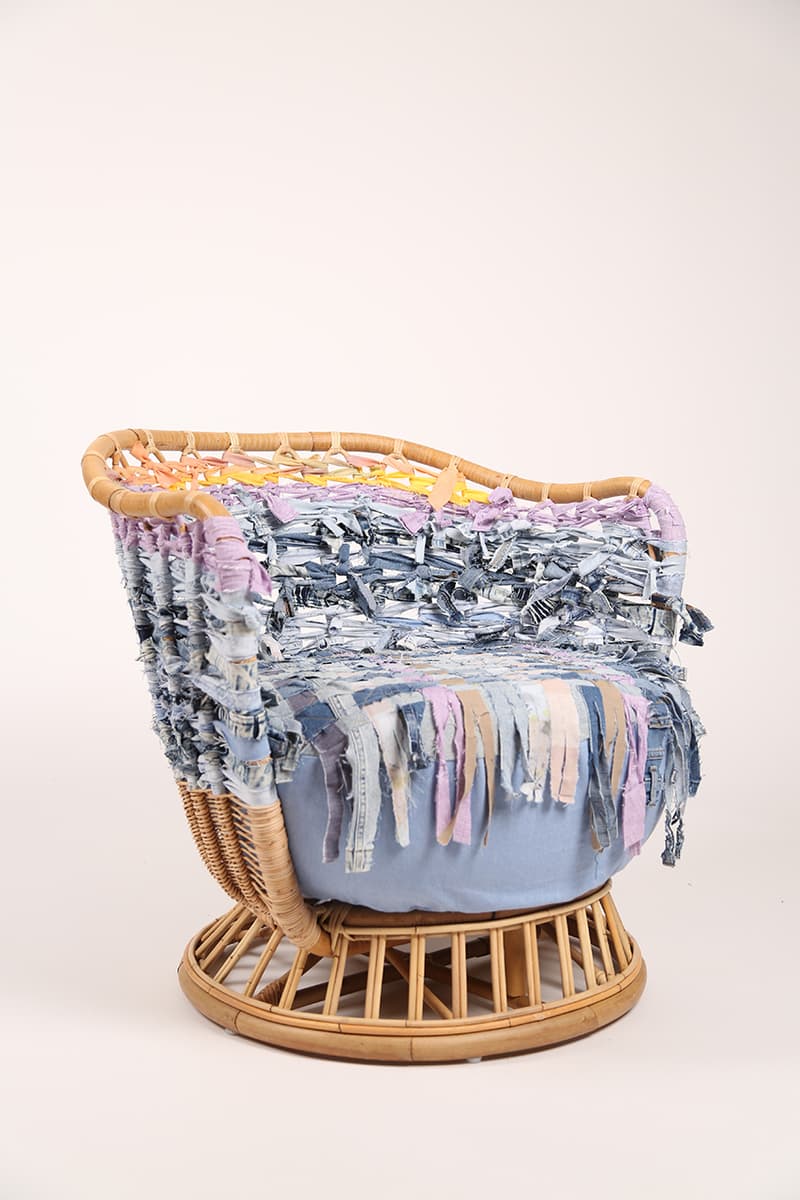 3 of 9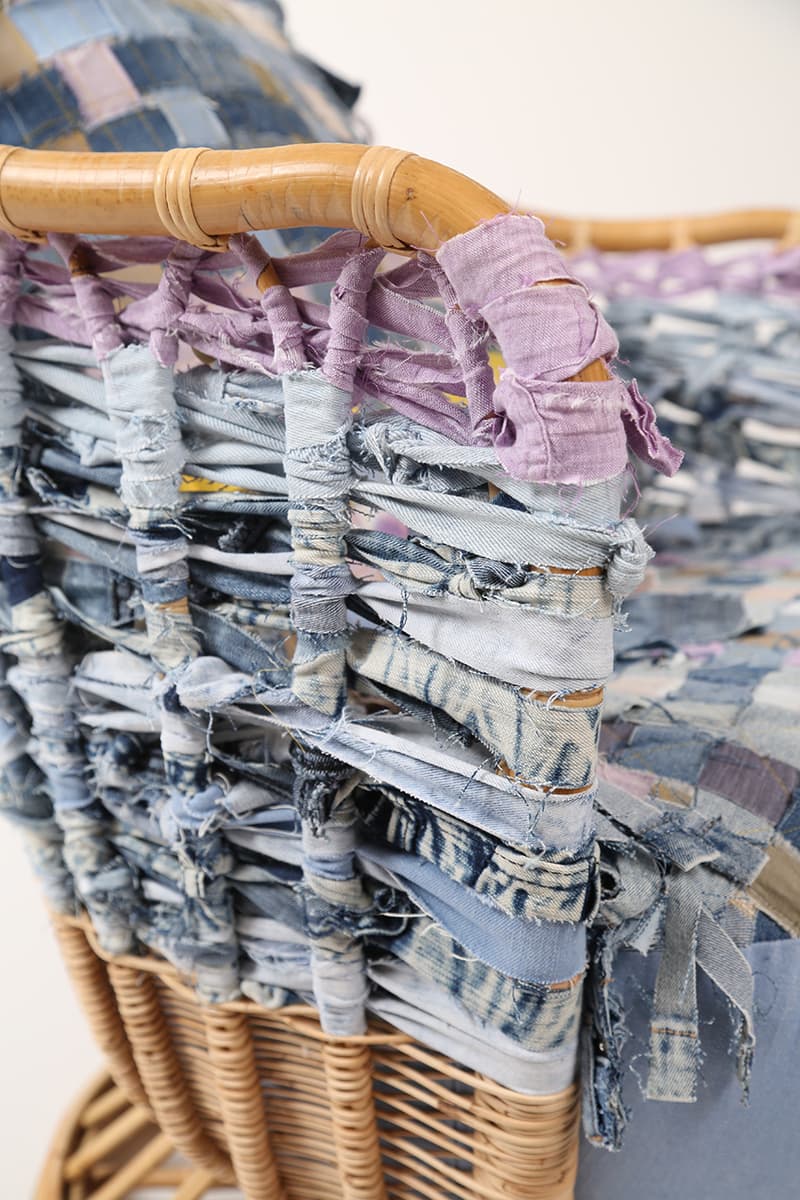 4 of 9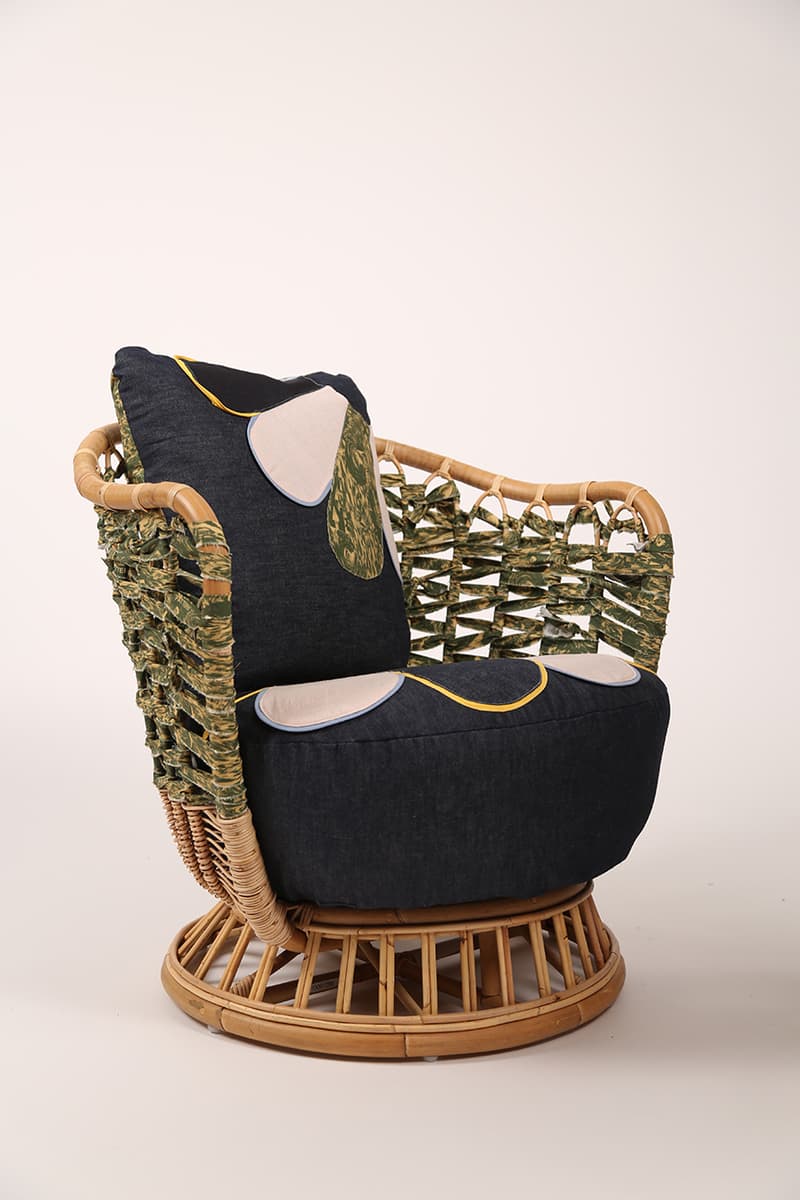 5 of 9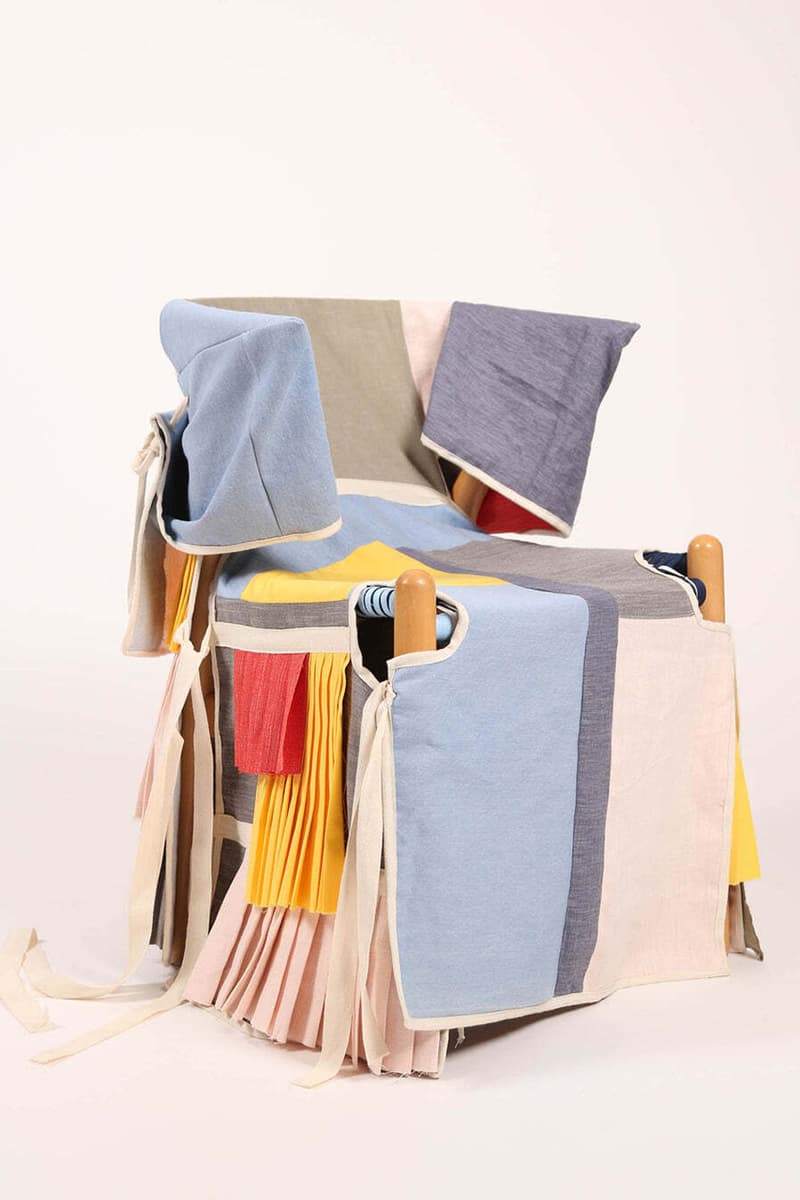 6 of 9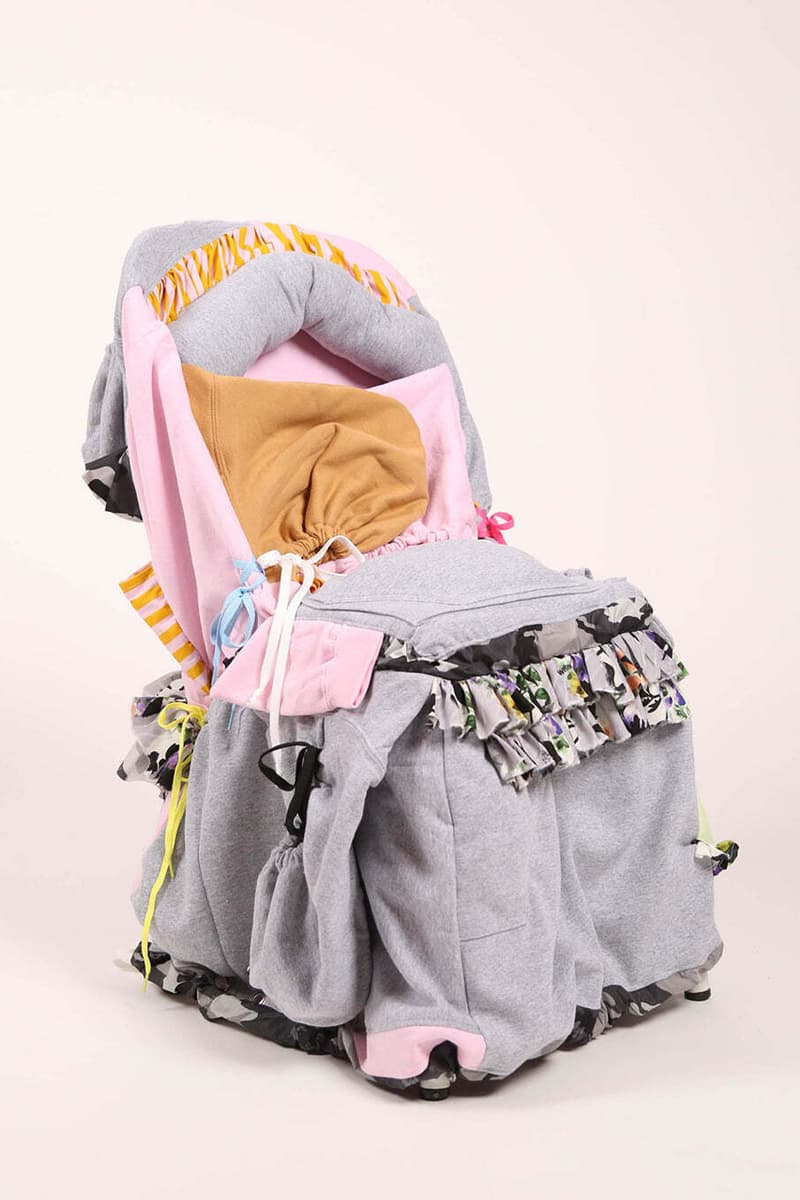 7 of 9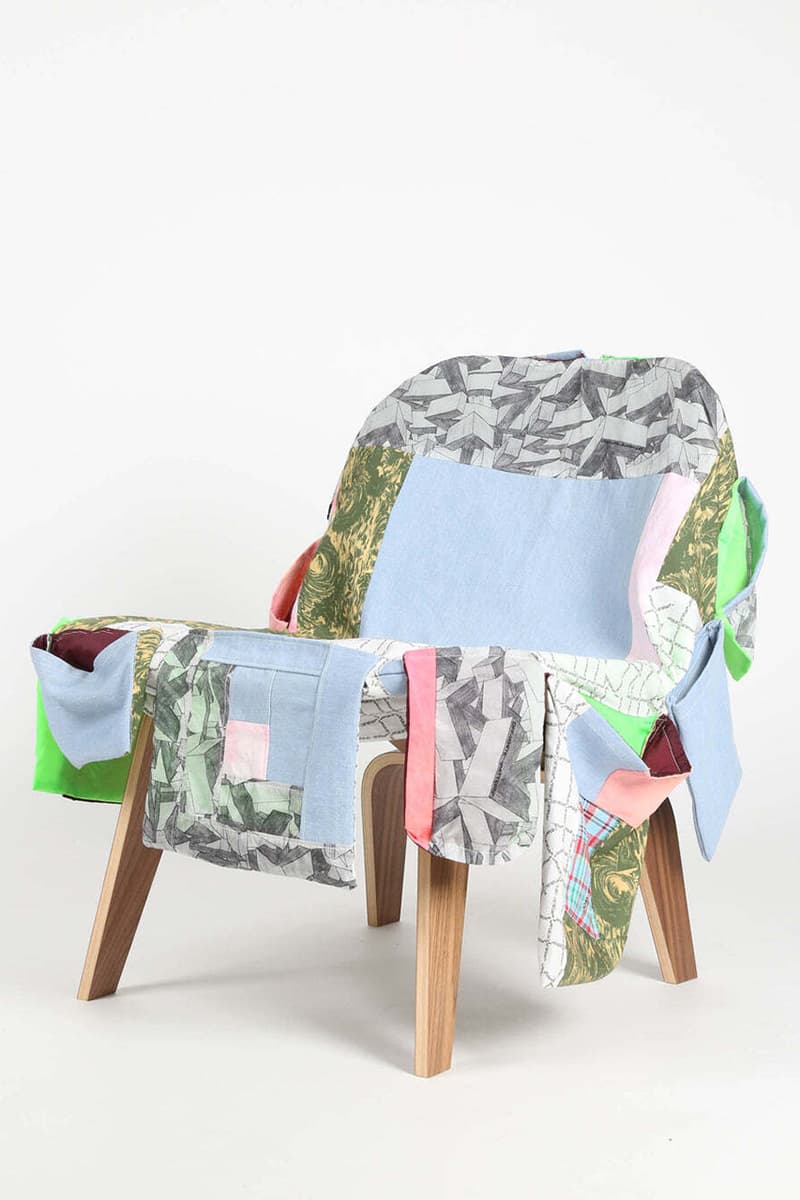 8 of 9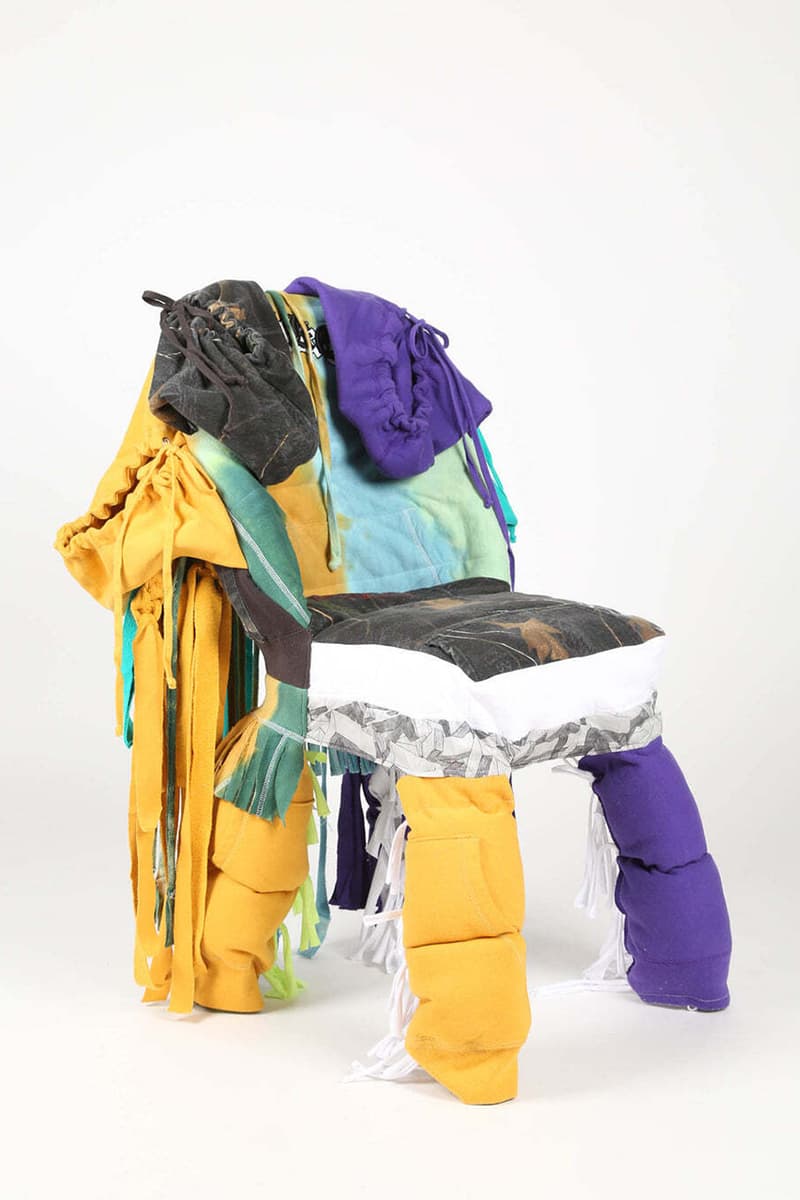 9 of 9
Streetwear designer Camella Ehlke has used scraps of fabric sent to her by Virgil Abloh to "dress up" a collection of found and donated chairs. Crafted for a collection titled "Hey, What's Up?", the 19 chairs have been given a new identity through Ehlke's experimental textile work.
The collection is split into six themes which each showcase an insight into the inspiration behind Ehkle's individual designs. "Ladies of Leisure" sees the iconic Eames molded plywood Lounge Chair covered in a frilly cape, while "One Love Community" sees vintage ice cream chairs intricately woven with shoelaces and beads. "The Hoodie Series" is perhaps the most self-explanatory of the group, and covers the chairs in plush fleece salvaged from surplus pullovers, while "Pocketman" folds up and packs down into a matching tote bag. Issey Miyake was Ehkle's muse for "Pleats On Pleats", which covers a vintage Carl Hansen Wishbone chair in color-blocked Off-White™ surplus cotton and linen materials. Finally, "Flower Power" updates the rattan frames of Danish brand GUBI's Grace Chairs with deconstructed denim and matching floor mats.
"Working with the GUBI Grace Chairs has been inspiring," Ehkle says. "When I see all of the chairs in the room, the Grace Chairs look like the elders of the group. They have a large presence and command a certain amount of respect".
Ehkle founded her own cult streetwear label 555Soul in 1989, but left the company in 2004. She was inspired to return to making by friend Virgil Abloh, after a conversation they'd had about repurposing textiles. "Virgil and I were a constant river of ideas flowing," she says. "He was the first person I spoke to about working with brands' overstock, and he was the first to say yes."
Each of the 19 chairs and their outfits, designed by Ehkle, are for sale through GBA (Guilty By Association) – a new Brooklyn-based inclusive platform to empower overlooked artists. A portion of the proceeds will benefit the local Brooklyn food charity One Love Community Fridge.
In other design news, a new project titled the Eames Institute of Infinite Curiosity has been set into motion.