Atelier Deshaus Creates Undulating Roof for Qintai Art Museum
Some of the exhibition spaces are sunken underground.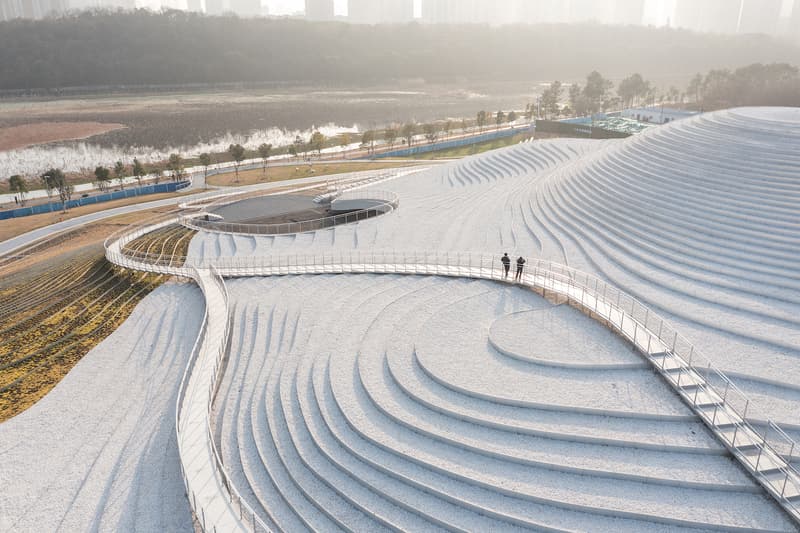 1 of 9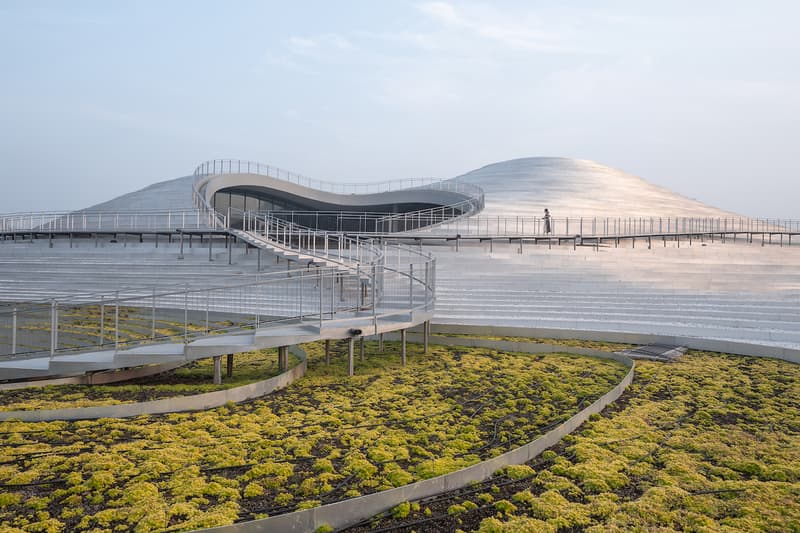 2 of 9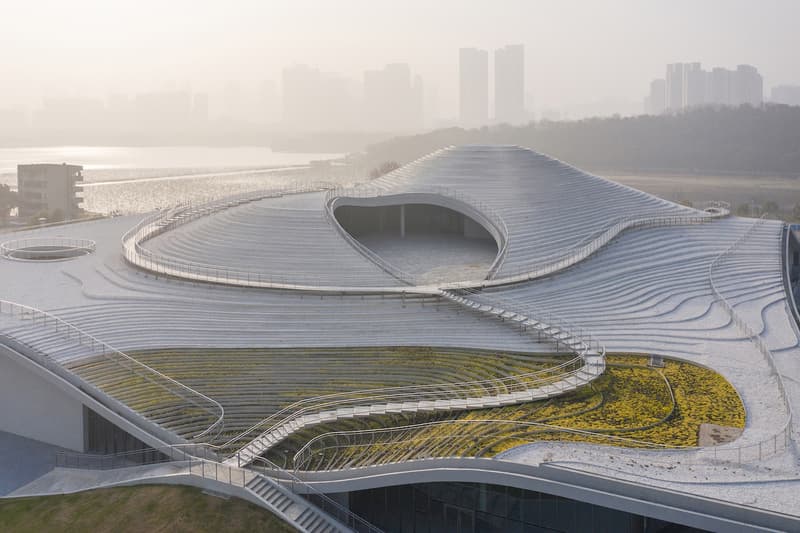 3 of 9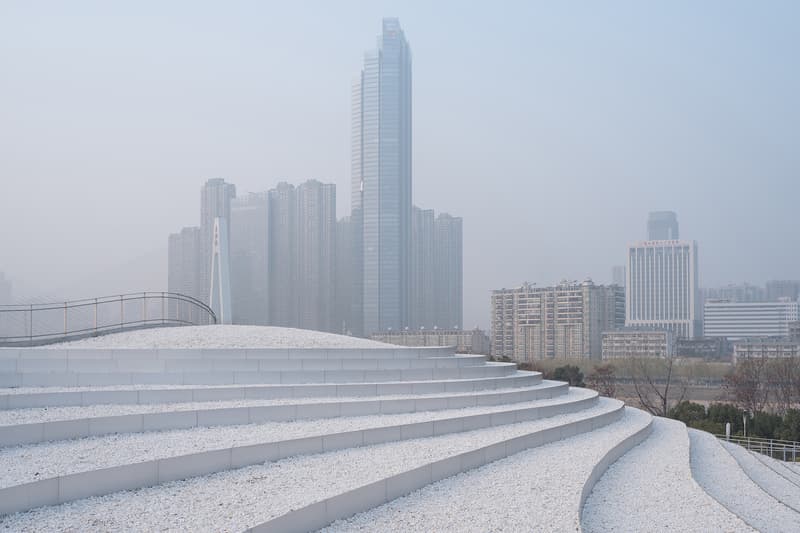 4 of 9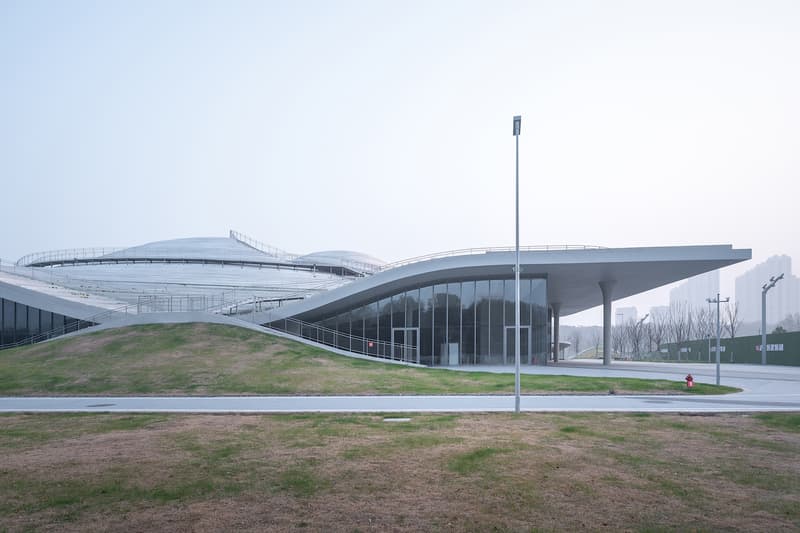 5 of 9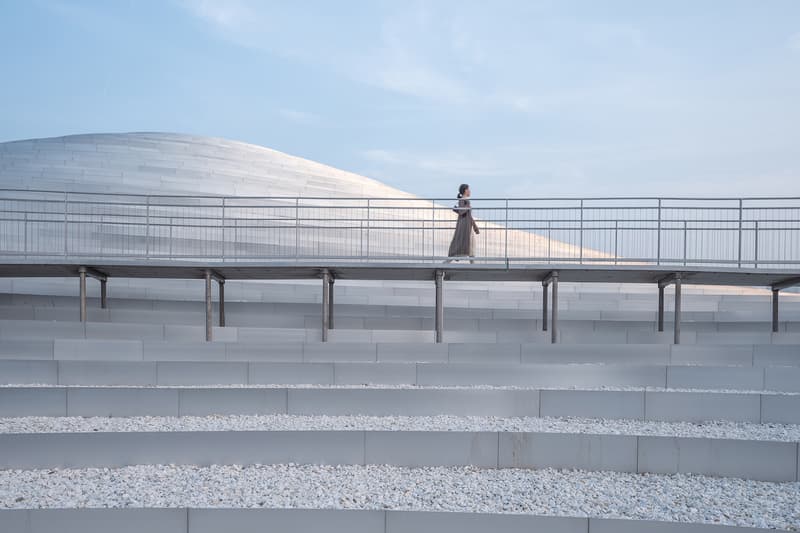 6 of 9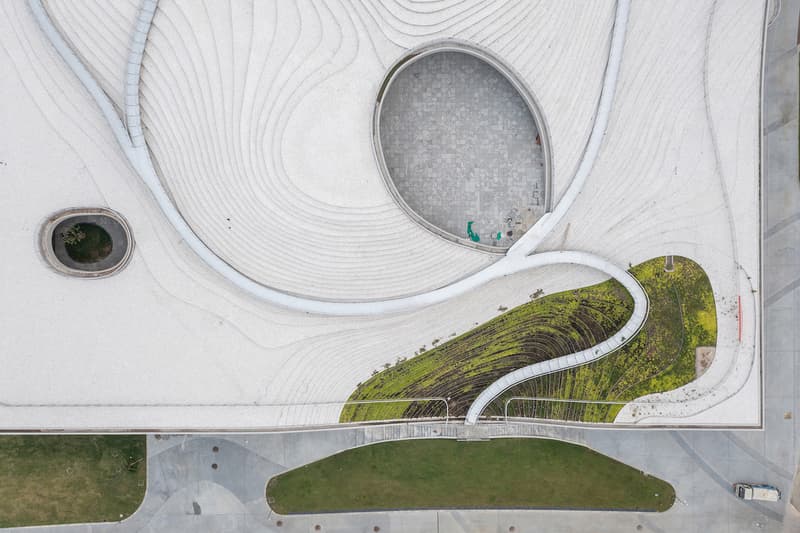 7 of 9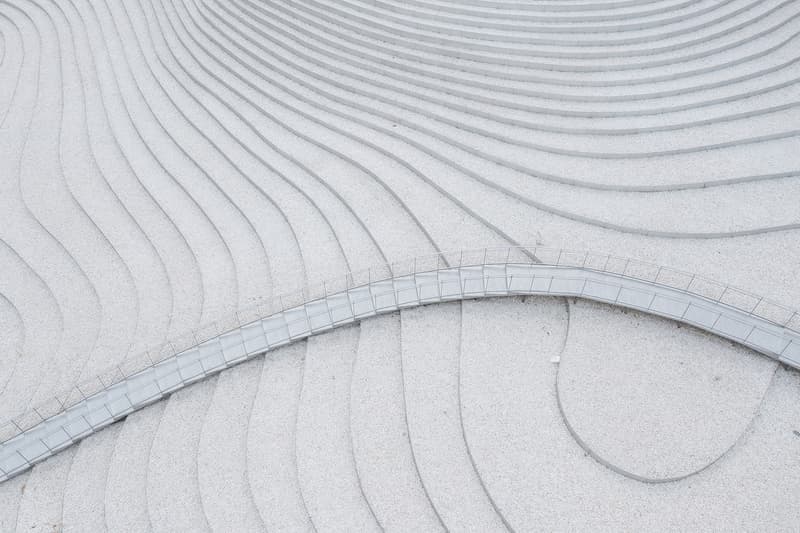 8 of 9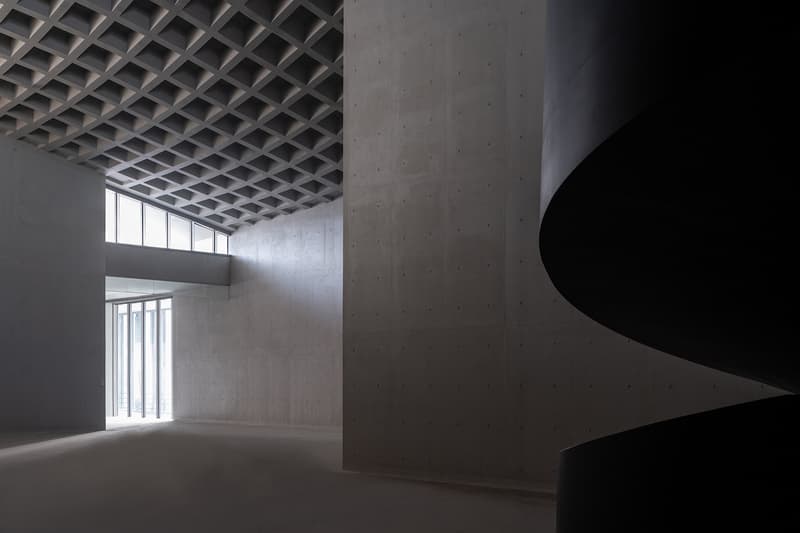 9 of 9
Shanghai-based architecture practice Atelier Deshaus was inspired by topographic contours when designing its scheme for the Qintai Art Museum. Located on the side of Moon Lake in Wuhan's Hanyang district, the building will house a multifunctional cultural centre when it completes later this year. As it enters its final stages, its impressive exterior has taken full shape, with interiors following suit.
Given the building's lakeside location, the softer ground below meant that its overall mass needed to be reduced as much as possible. The architects partially did this by going underground – opting to sink part of the exhibition spaces below surface. And while the subterranean rooms will create dramatic backdrops for future shows, they were mindful of needing to create a presence on its road-facing side in order to offer a landmark to potential visitors. To do so, they created a glass facade topped with a dramatic cantilevering roof to signpost the the building's main entrance.
The impressive rooftop space is designed to be functional and provides an additional space for outdoor exhibitions. White stones and brushed metal surfaces are combined with low-level vegetation and soft grasses to create a calming atmosphere. Ramped paths link the building's second floor cafe and rooftop terrace, that the architects hope will continue to be used by the public even after the museum has closed for the day.
"Every morning, or at dusk, people can gather to the roof and immerse themselves in a unique artistic atmosphere and landscape," the architects said. "The publicity of the space transcends the museum's solitary visual image by accommodating people's activity onto its surface."
This isn't the first large-scale cultural project that Atelier Deshaus has worked on. Previously, the team created a Brutalist-inspired setting for the Taizhou Contemporary Art Museum in the Zhejiang province of China, which included a barrel vault ceiling that offers guests sweeping views of the surrounding mountain range.