Tom Ford Announces Plastic Innovation Prize Finalists for Ocean-Safe Alternatives Competition
Winners will be announced in 2023.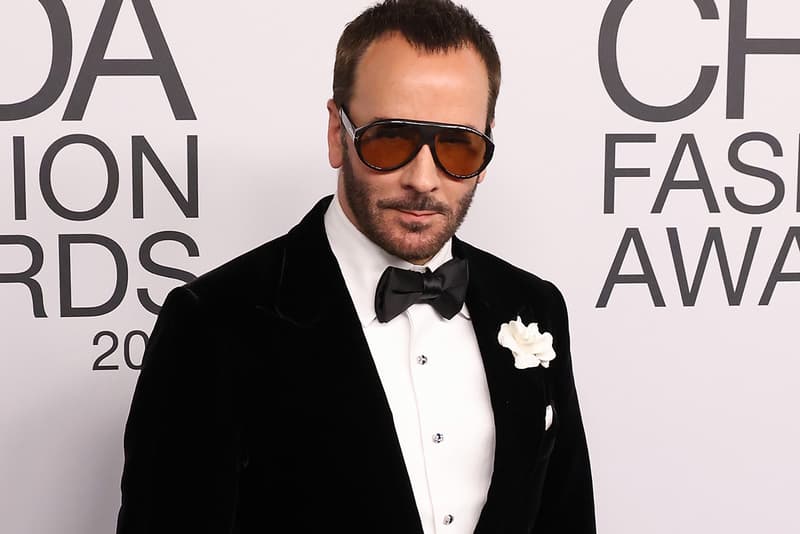 American designer Tom Ford and CEO of Lonely Whale Dr. Dune Ives on Tuesday revealed the finalists for the Tom Ford Plastic Innovation Prize.
In partnership with Ives, whose non-profit is dedicated to keeping plastic debris from entering the ocean, Ford's waste-reducing initiative is the only global competition to focus exclusively on crafting scalable and biologically-degradable alternatives to thin-film plastic polybags.
"What we accomplish together through this competition will catalyze global change across continents, countries and industries, which is urgently needed to address plastic pollution," said Ford in a statement. "If the ocean is polluted and in danger, then so is the planet and so are we. The impact these brilliant minds and their creations will have on our planet is monumental, bringing us their innovative solutions to making the environment a safer place for generations to come."
The renowned tastemaker revealed eight finalists, each of whom has provided an innovative alternative to thin-film plastic and undergone rigorous review by the Scientific & Technical Advisory Board and Prize Judging Panel.
Among them are Genecis, a Canadian biotech imprint specializing in reprogramming bacteria to create reusable materials, Kelpi, a sustainable company that utilizes seaweed to create marine-safe bioplastic, Lwanda Biotech, a Kenya-based enterprise that addresses community-level plastic pollution, and Marea, a start-up in Iceland that turns algae into biodegradable thin-film alternatives.
Additionally, Ford and his team selected Notpla, a London-based company that is pioneering natural-membrane packaging, Sway, an American innovator creating seaweed-based alternatives to plastic, Xampla, a University of Cambridge creation that produces high-performance plastic alternatives from common plant sources, and Zerocircle, an Indian label that offers ocean-safe packaging materials made from local seaweed.
"The ambition of this Prize is unparalleled, and is poised to claim the largest commercial shift away from non-recyclable thin-film plastic," said Dr. Ives. "We've long believed that the solutions to the plastic waste crisis exist, and by working together we can ensure a future free from plastic in the ocean."
The Tom Ford Plastic Innovation Prize finalists were chosen from a group of 64 applicants from 26 countries and six continents. As part of the program, they will now begin a year-long material testing phase, sponsored by Nike, that will "ensure their materials are biologically degradable, minimize negative social and environmental impacts, meet industry performance standards, and are also cost-competitive, scalable and market-ready by 2025," according to a press release.
Winners, which will be announced in 2023, will receive ample support from Tom Ford, Lonely Whale and additional partners in the following year to ultimately gain market adoption. Learn more about the Tom Ford Plastic Innovation Prize on the official website.
Elsewhere, Jordan Brand has launched its inaugural global Women's Collective program.