Tour L.A.'s Hottest Spots with Wes Armstrong from 'North of the 10' 
The animated actor introduces his favorite places for grooming, shopping and dining in the city.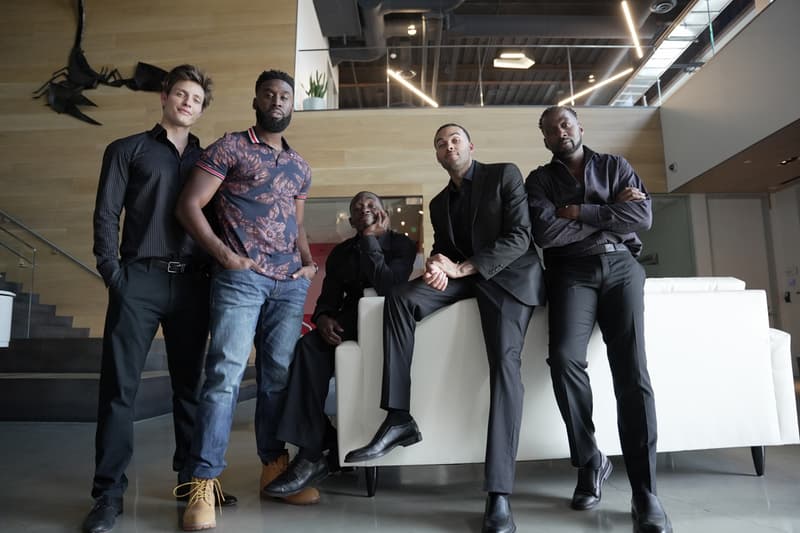 Chasing their dreams of becoming famous in Hollywood, North of the 10 is a new movie about a group of five talented friends. Featuring a cast that includes internet stars like Wes "Wuz Good" Armstrong, the movie, which is now streaming on BET+, offers a comedic spin on the adventure of trying to make it big from Chicago. Playing Shane Brooks, an aspiring dancer, Wes brings HYPEBEAST on a tour of his favorite places in L.A. where he hangs out when he's not working.
View this post on Instagram
His tour begins at Goldenhour Grooming, in the San Fernando Valley, for a quick grooming session. Wes enjoys the friendly atmosphere of this barbershop and he shares that he's been coming to get his cuts here for the last four years. Tapping in with the barbershop's owner Jalon Webster, Wes sits down for a trim before plotting the rest of his route in the city.
Next, Wes heads over to Halo 13 in Burbank, a store dedicated to anime, comics and all sorts of collectibles. Pulling inspiration from his favorite characters across the realms of anime, DC and Marvel, Wes approaches his role in North of the 10 with the energy of a superhero. With a strong interest in collectibles, he shares that there's a dedicated section for his prized possessions in his gaming room at home. Wes half-jokingly remarks that, "I think I've played every Spider-Man game known to man."
Before his day ends, Wes heads over to eat at BlaqHaus Noho, a locally owned and operated restaurant that offers an upscale approach to popular small bites and chicken wings. Sitting over a plate of wings made with the restaurant's signature sauces, Wes shares that seeing the response to North of the 10 in cities like L.A., Chicago, Miami and New York has been crazy. Although his busy filming schedule has brought him to places like Abu Dhabi, Wes is able to create a lot of fun for himself and his online fans in his daily life in L.A.
After touring L.A. with Wes, experience more of his animated personality by watching North of the 10, which is now streaming on BET+.