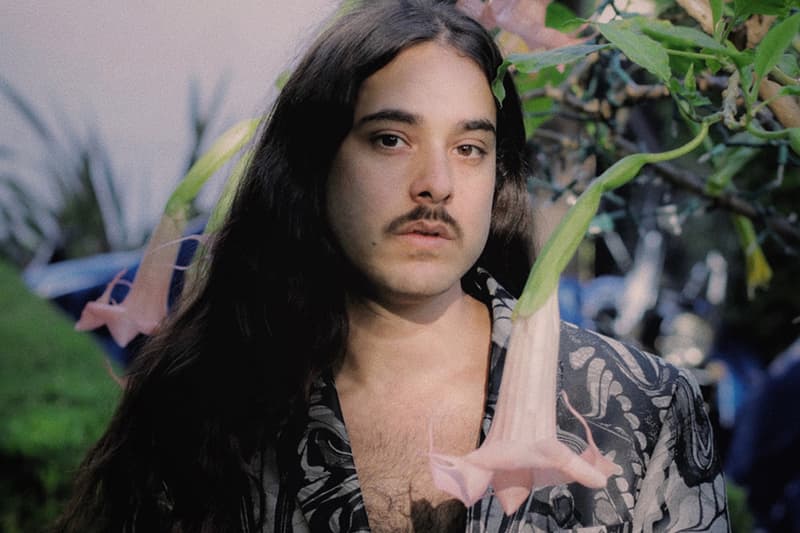 Night Gallery Is Now Representing Burgeoning LA Artist Marcel Alcalá
The artist is well-known for an exuberant aesthetic that evokes a deep sense of joyful irreverence.
---
Marcel Alcalá is the latest artist to be represented by Los Angeles' Night Gallery. Born in Santa Ana, located a stone's throw from LA, Alcalá has experienced a meteoric rise in the art industry for their exuberant aesthetic that both conjures and challenges the queer utopian impulse.
Working across painting, drawing, ceramics, and performance, Alacalá draws inspiration from their upbringing in Southern California and Mexican-American heritage, which translates into a body of work that melds playful surrealist gestures with the potent realism of the present day—including markers of late-capitalist commerce, gentrification, and climate change.
For example, Alcalá's non-binary "girlies" often recur in the work, whose simplistic facial expressions pare down emotion to cartoonish extremes and evoke a deep sense of joyful irreverence. In many ways, the plurality which characterizes Alcalá's visual vocabulary mirrors that of contemporary life, creating a bridge between the world as it is and its radical potentialities.
Always ones to champion local artists, the Night Gallery announcement comes off the heels of three recent exhibitions with Alcalá, including "MAJEURE FORCE" (2020) and "Solita" (2020). For those in the area, be sure to check out Robert Nava's gestural new exhibition, "Bloodsport" which is on view until March 26.
Also on view, Pace New York is showcasing the dynamic portraiture of Richard Misrach.
Night Gallery
2276 E 16th St.
Los Angeles, CA 90021