Lebron James Passes Karl Malone to Become No. 2 on NBA's All-Time Scoring List
The kid from Akron continues to make history.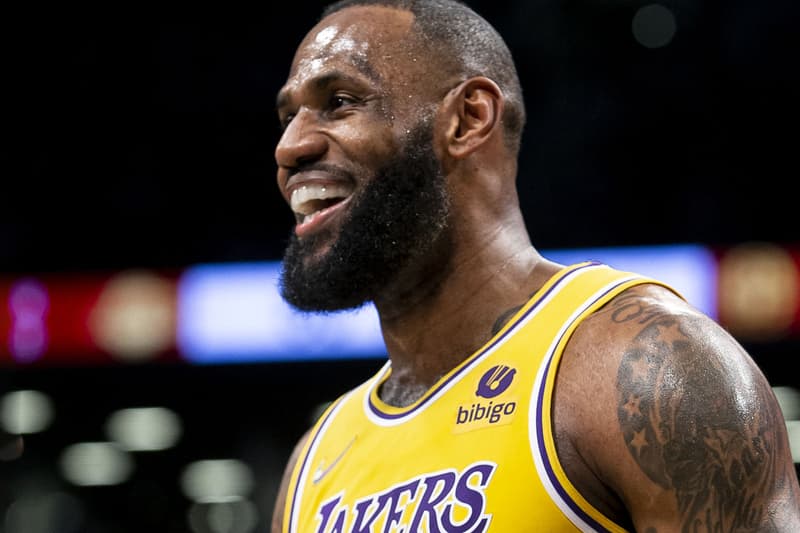 After becoming the only player in NBA History to record 30K career points, 10K rebounds, and 10K assists, Lebron James officially solidified his place as number 2 on the NBA's all-time scoring list for the regular season.
The previous title was held by Karl "The Mailman" Malone at 36,928 points, and James needed 20 points against the Washington Wizards on Saturday to pass that mark. Following a 45-minute overtime win in Toronto on Friday, James was questionable for the Saturday night game but ended up suiting up to record 38 points, 10 rebounds, and six assists. Unfortunately, James' performance wasn't enough to defeat the Washington Wizards who came out on top 127-119. Nonetheless, James made history at the 5:20 mark in the second quarter as the sold-out Capital One Arena crowd celebrated his remarkable milestone with a standing ovation.
James ended the night with 36,947 points, now trailing only former Lakers legend Kareem Abdul-Jabbar who holds the all-time record at 38,387 points. If Lebron manages to keep up his current level of output, it may take just one more season for him to become the all-time scoring leader.
"Just to be part of this league the many years I've been a part of it and being linked to some of the greatest who've ever played this game and guys I've ever watched or studied or read about or aspired to be like, I'm just always lost for words for it," James said post-game. "It's an honor for myself, for my hometown, for my family and friends to be able to live these moments throughout this journey. And that's exactly who I do it for."
Amidst the celebrations, James makes it clear that he won't be dwelling on the thought of chasing Abdul-Jabbar's record until he gets there. "I will not allow myself to think about it," James said. "I've always just played the game the way I've been playing it over the years, and these things have just happened organically by just going out and just playing the game the right way. Trying to win every game, playing the right way, playing for your teammates and things of that nature… So I hope to accomplish that at some point in my career, but I won't think about it too much pretty much until we get there hopefully."
LeBron gets a standing ovation after becoming the No. 2 all-time scorer in NBA history ? pic.twitter.com/VjmSgPZ4ab

— Bleacher Report (@BleacherReport) March 20, 2022
Congrats to @KingJames of the @Lakers for moving up to 2nd on the All-Time Scoring list! #NBA75 pic.twitter.com/hqzfYqWY3d

— NBA (@NBA) March 20, 2022
Elsewhere in sports, new Mercedes Formula 1 Driver George Russell speaks to HYPEBEAST about his transition to the sport's most elite team.