Pascal Siakam and Dalano Banton Star in The Bay x The Toronto Raptors New Capsule for Change
A look at this new collection and how it's raising money to create change.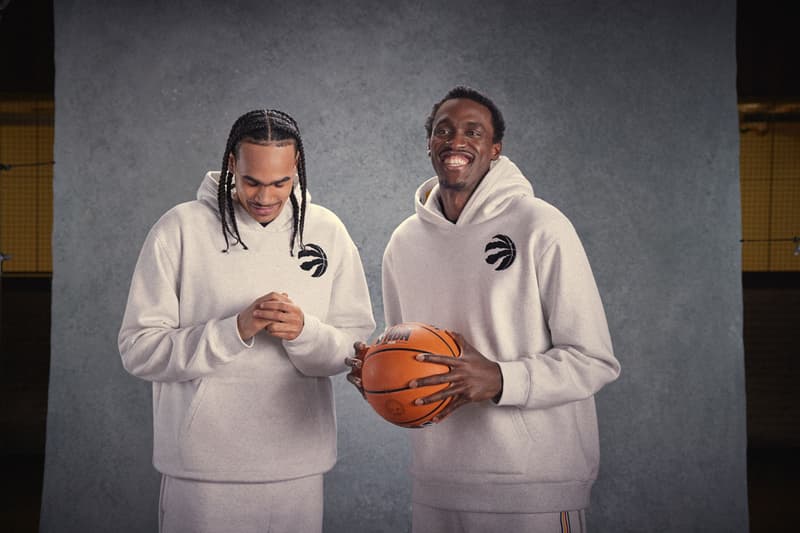 1 of 7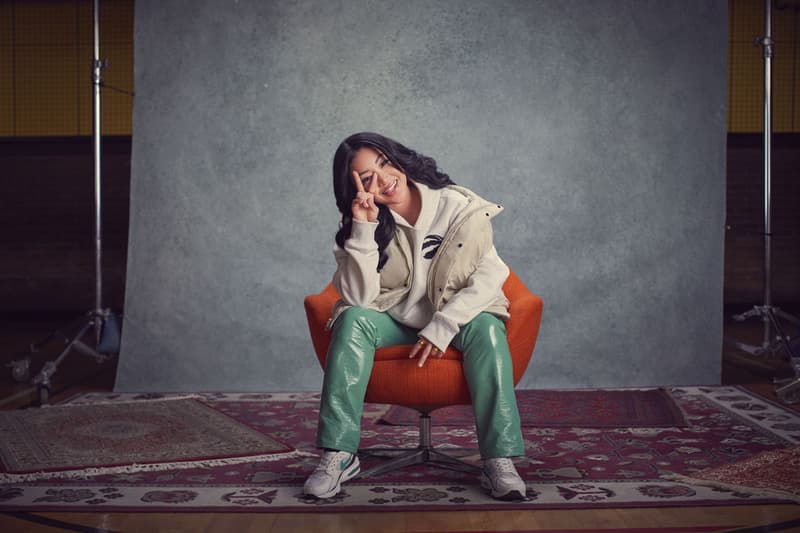 2 of 7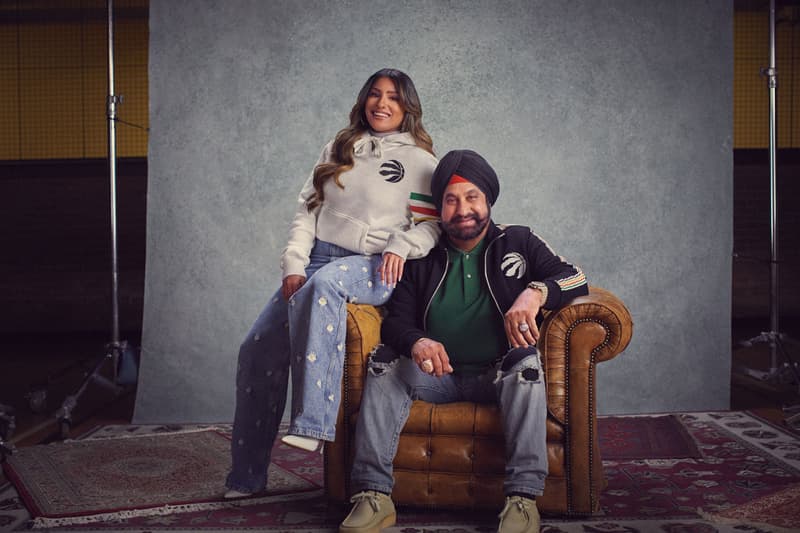 3 of 7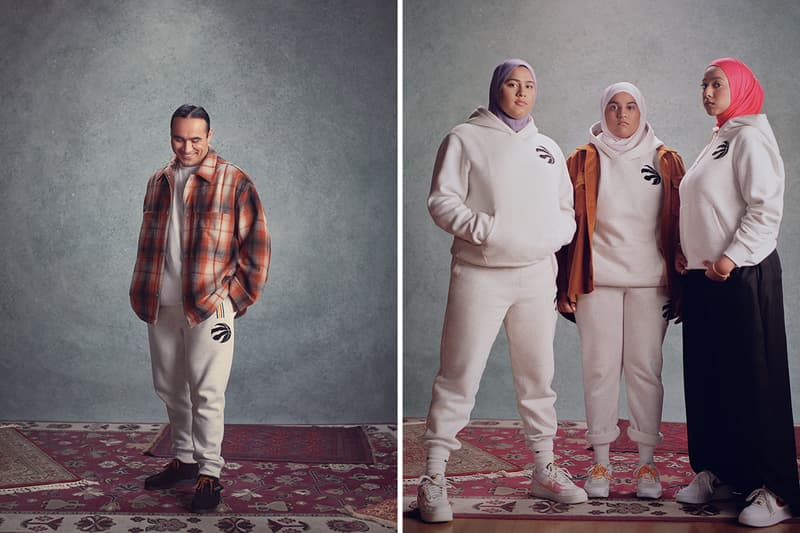 4 of 7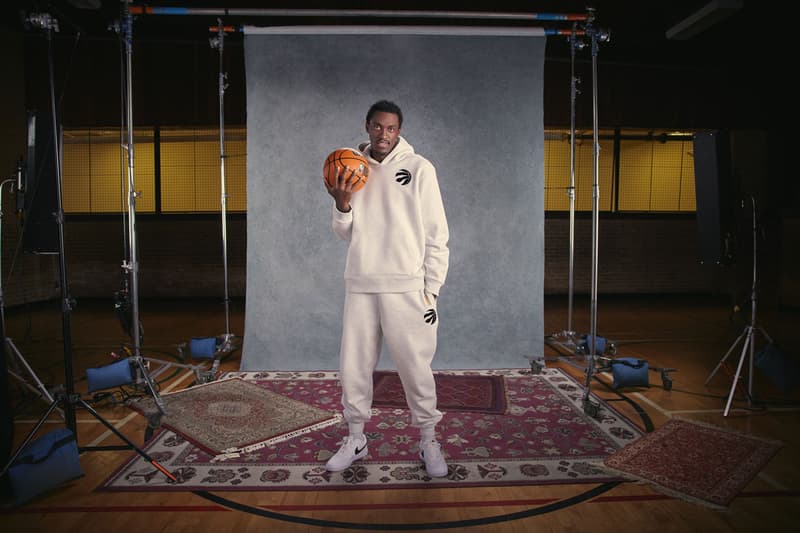 5 of 7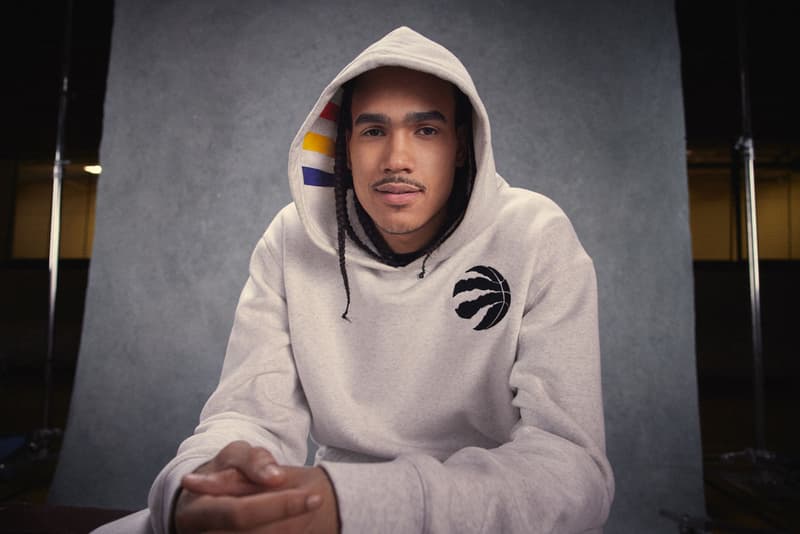 6 of 7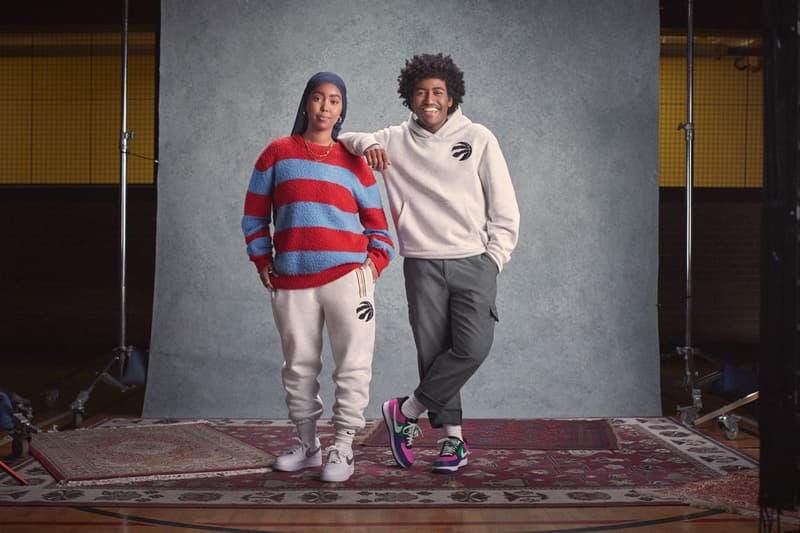 7 of 7
The Bay, one of Canada's longest-standing retailers, has announced a new partnership with NBA basketball team, the Toronto Raptors. The Bay is the Official Style Partner for the Raptors, and is sharing its first limited-edition capsule collection with the mission to create change. Each time a piece is purchased from The Bay x The Toronto Raptors collection, The Bay will be donating 100% of net proceeds to Hudson's Bay Charter for Change, a Hudson's Bay Foundation initiative to accelerate racial equity in Canada.
For this campaign, The Bay linked up with Raptors players, Pascal Siakam and Dalano Banton, to sport the co-branded streetwear collection while asking them a series of questions around change. The campaign also features some of Canada's brightest agents of change with strong ties to the basketball community, such as Cree founder of Prime Basketball Development, Michael Linklater; Raptors 'Superfan' Nav Bhatia and his daughter Tia Bhatia, a philanthropist and social media influencer; Hijabi Ballers, a non-profit organization that champions Muslim girls and women to participate in sports; Anna Bediones, Director of Women's Strategy for SoleSavy; and Abel Berhane and Basma Berih, two members of MLSE LaunchPad.
The accompanying video shows the diverse mix of Canadians discussing their own agents of change on a daily basis, covering everything from community and understanding others, to personal growth, adaptation and finding your voice. As for the capsule itself, the limited-edition collection sees a range of five pieces including fleece melange hoodies for women and men, a full-zip track jacket and coordinating joggers, all carrying colorful accenting stripes and logos from both The Bay and The Raptors.
Watch the video behind the powerful collection put together for change. 100% of net proceeds go to Hudson's Bay Foundation Charter For Change. The Bay x The Toronto Raptors limited-edition capsule collection is now available exclusively at thebay.com and at select Hudson's Bay stores.