Supreme Spring/Summer 2022 Lookbook
The New York imprint shares a styled look at its offerings for the season.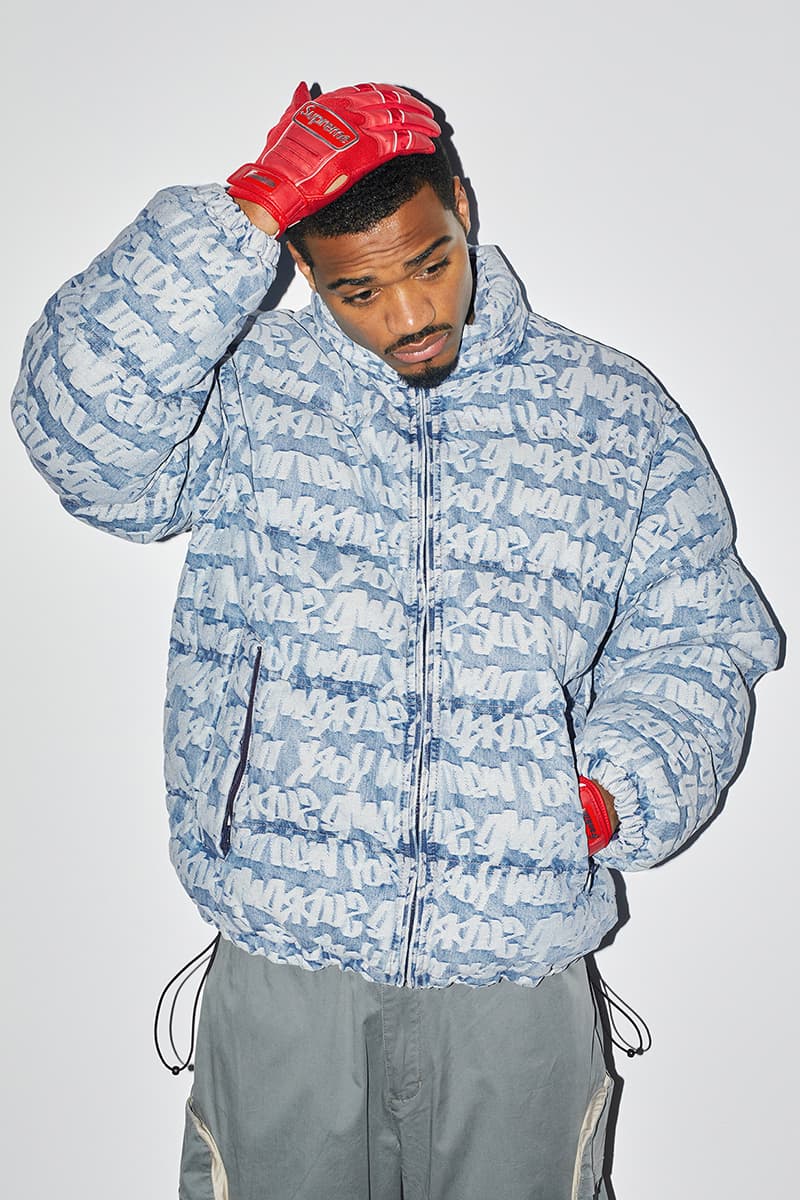 1 of 32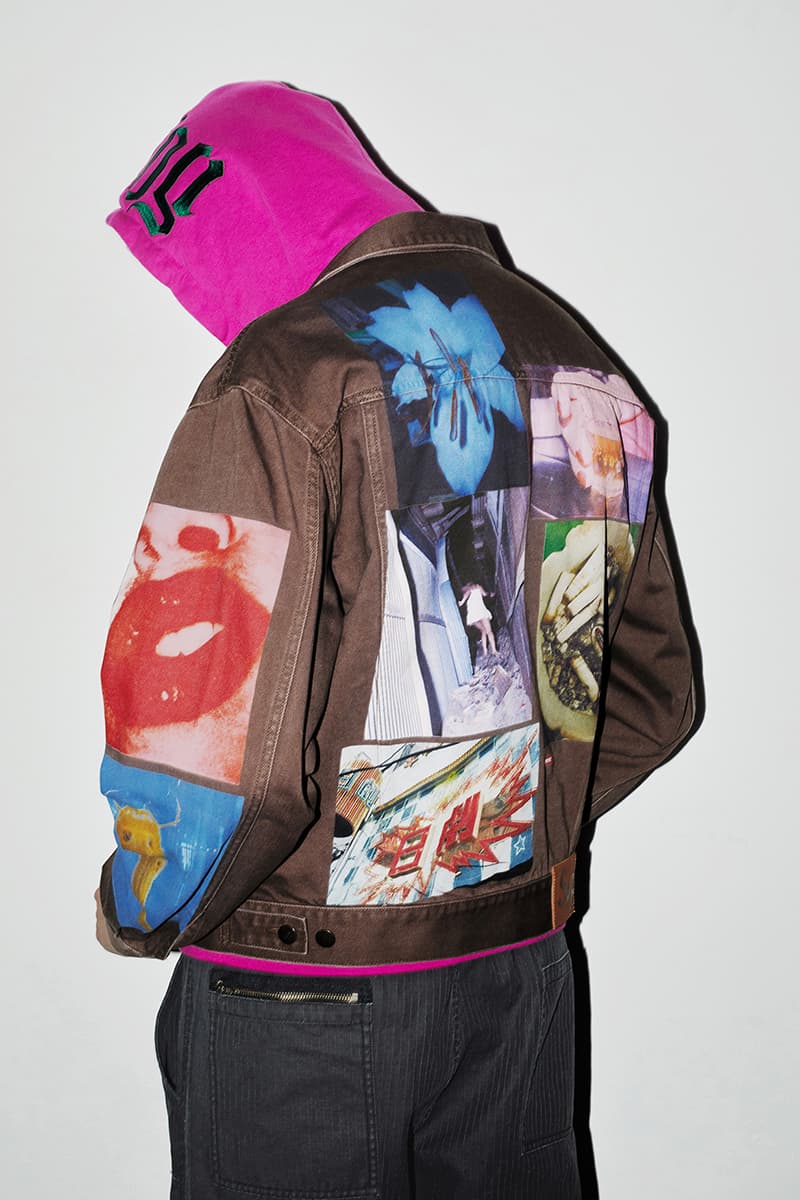 2 of 32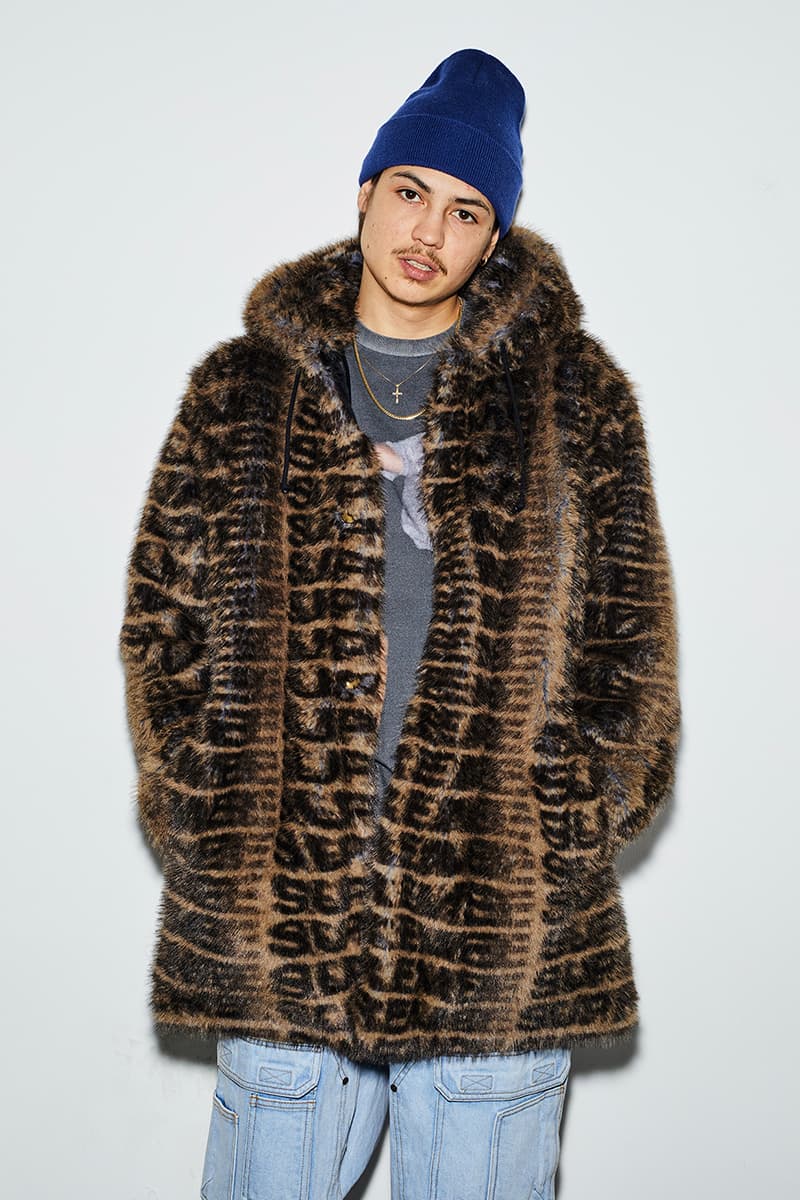 3 of 32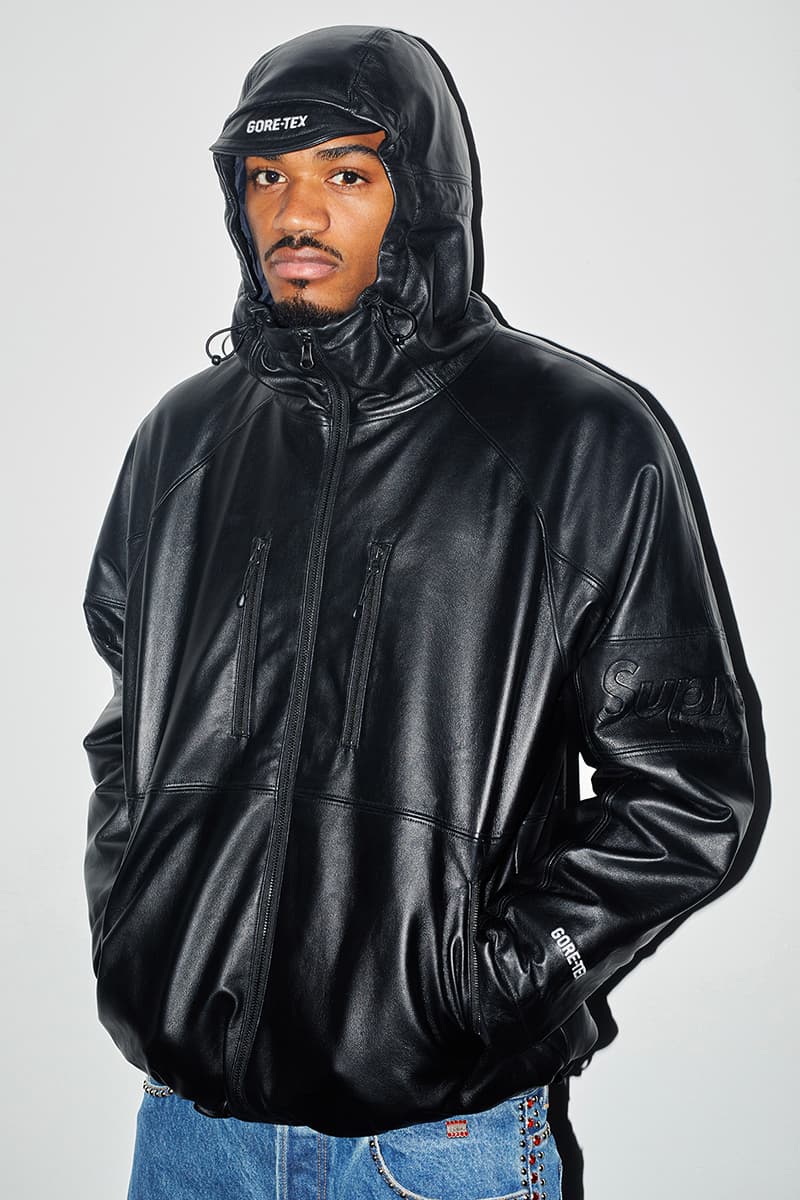 4 of 32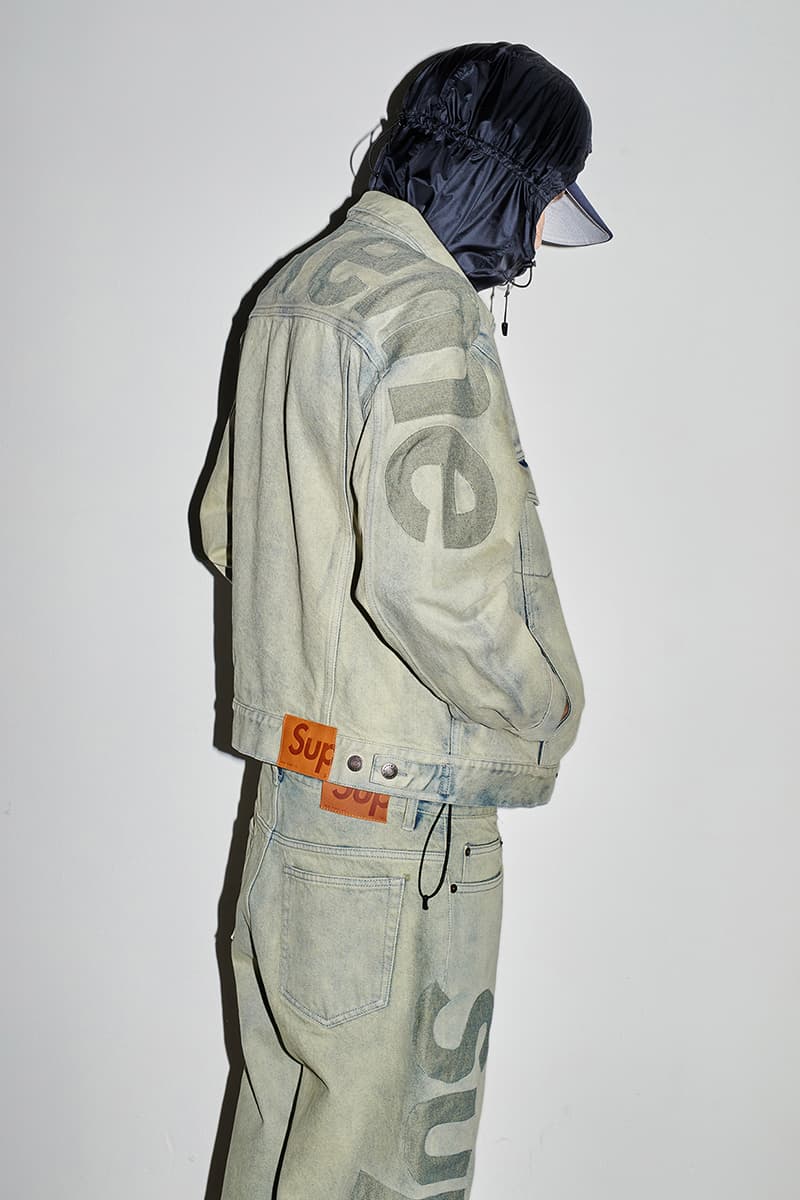 5 of 32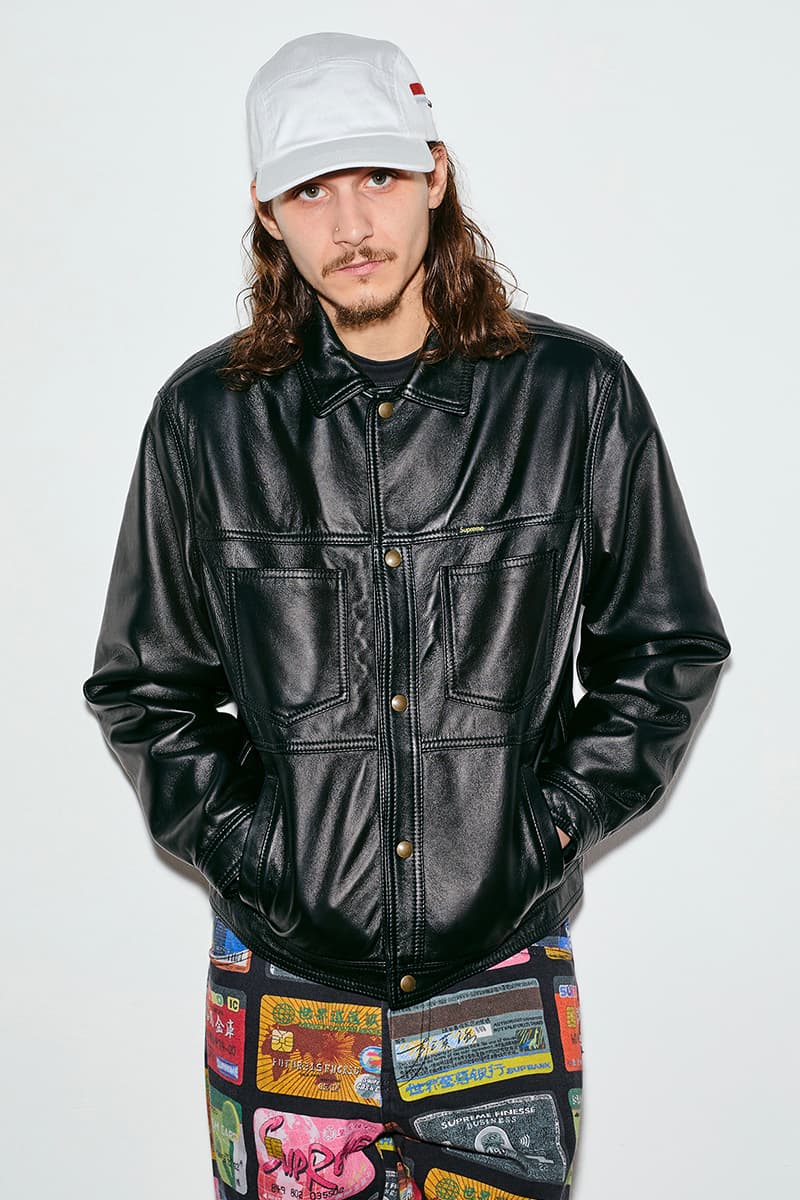 6 of 32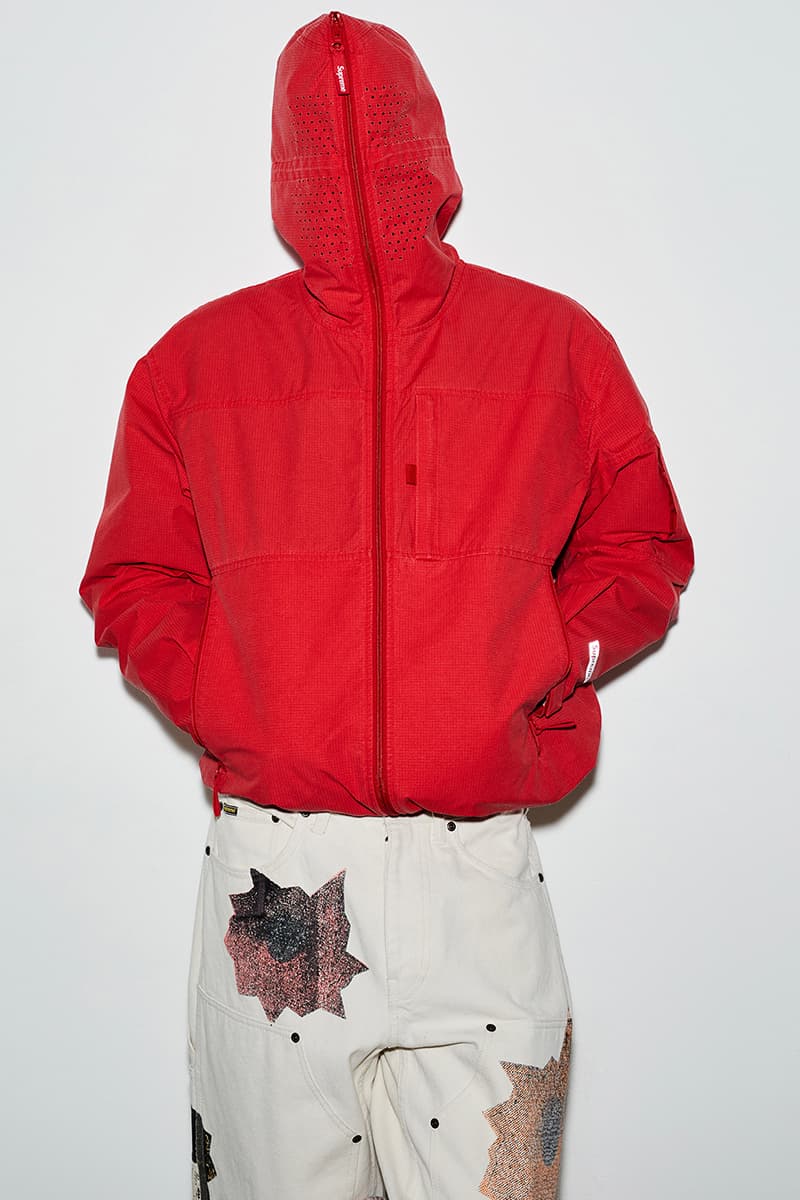 7 of 32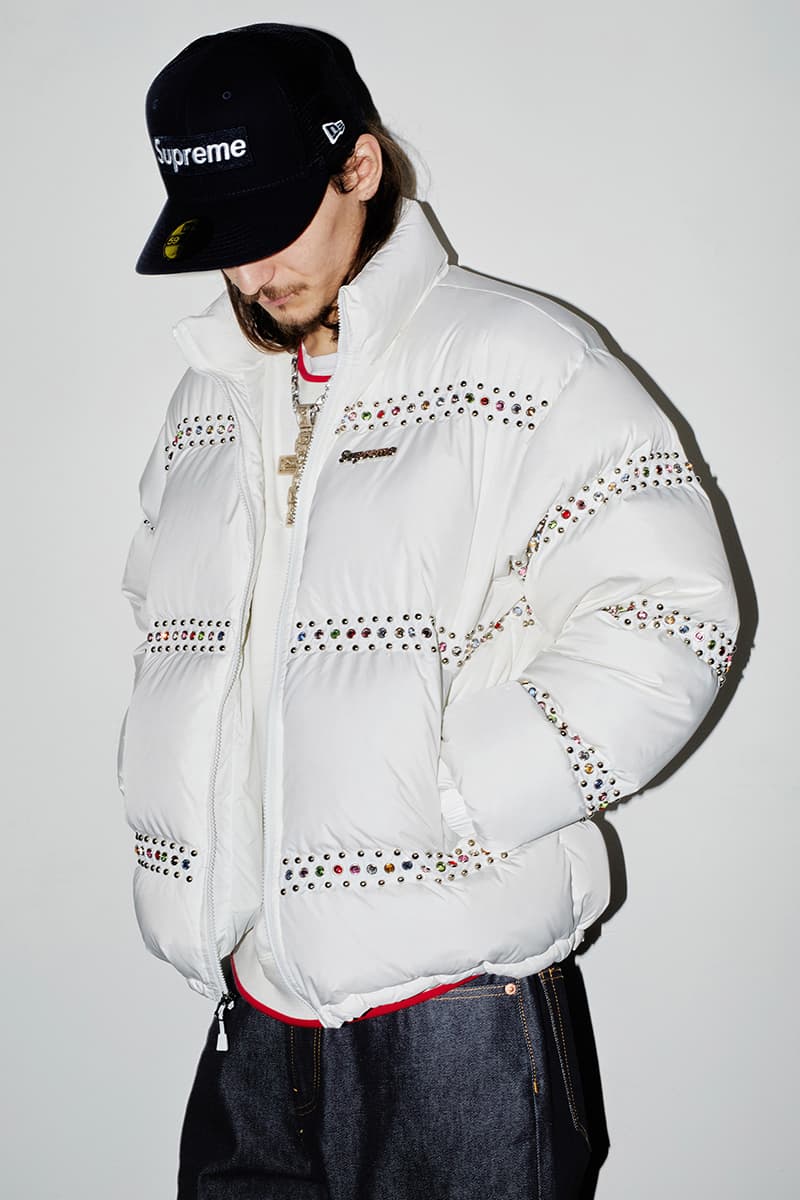 8 of 32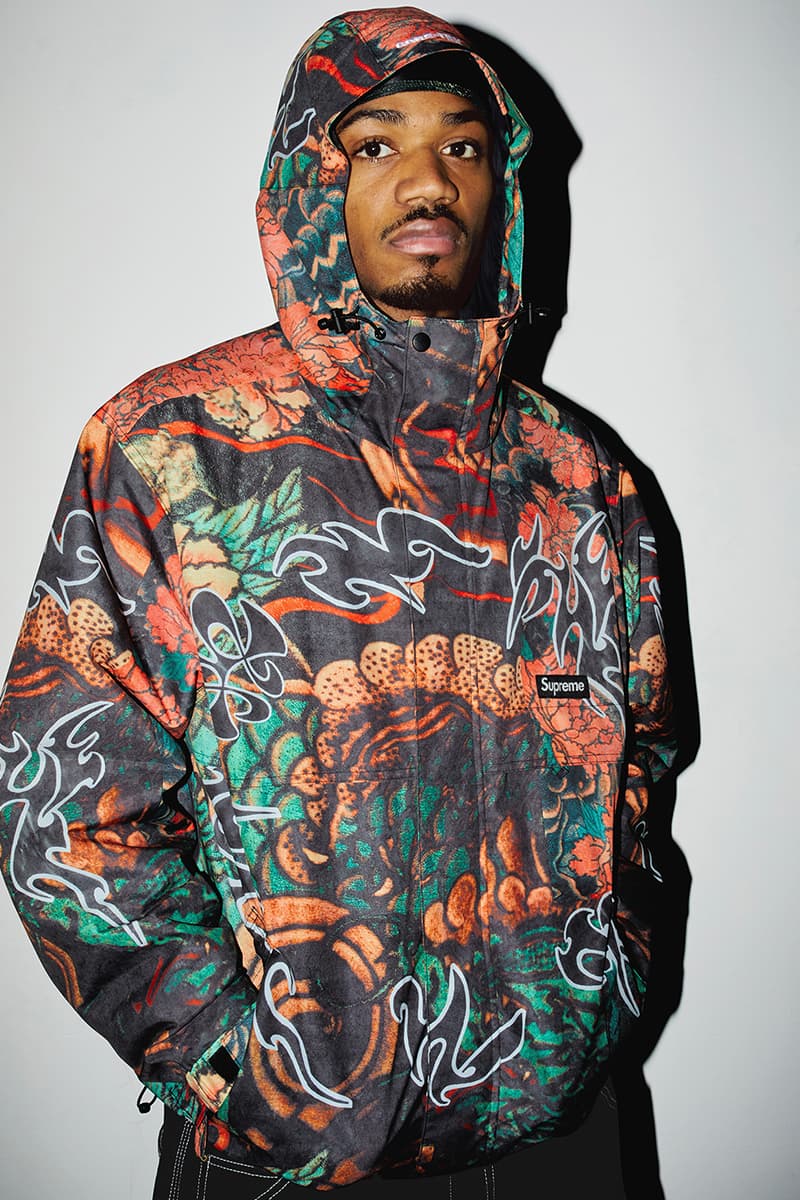 9 of 32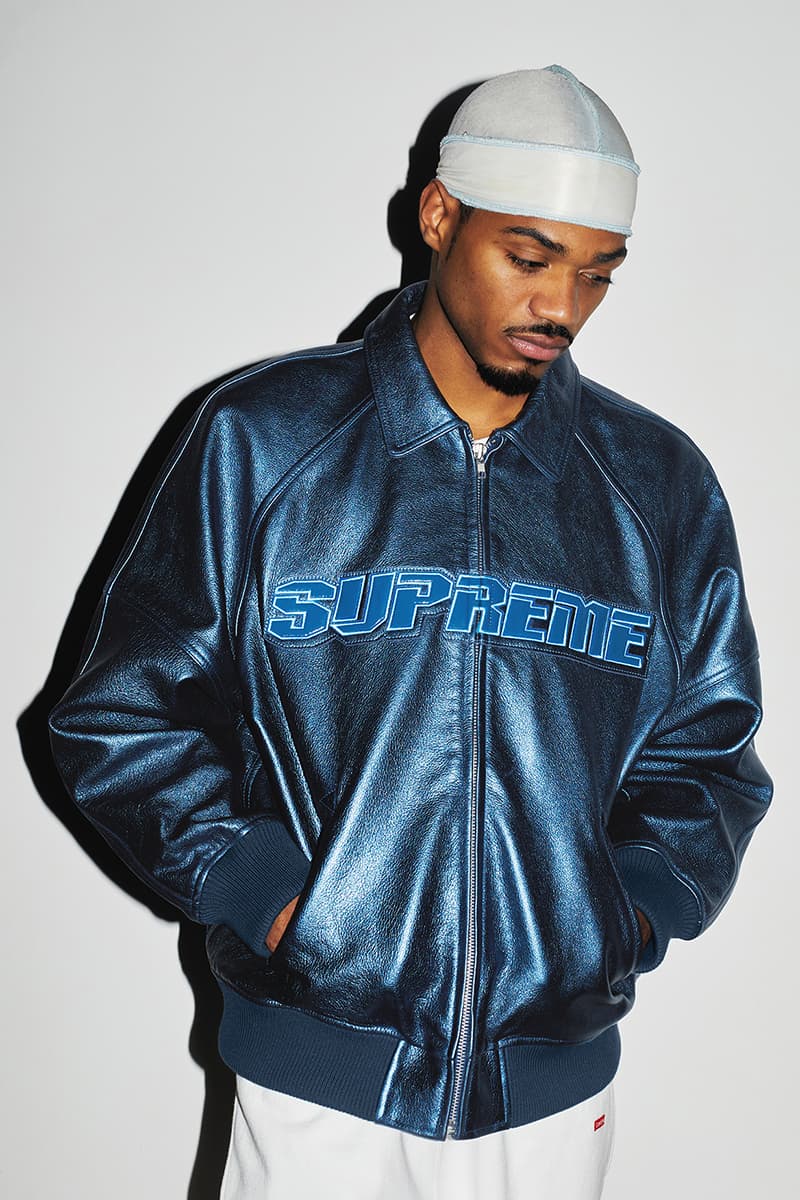 10 of 32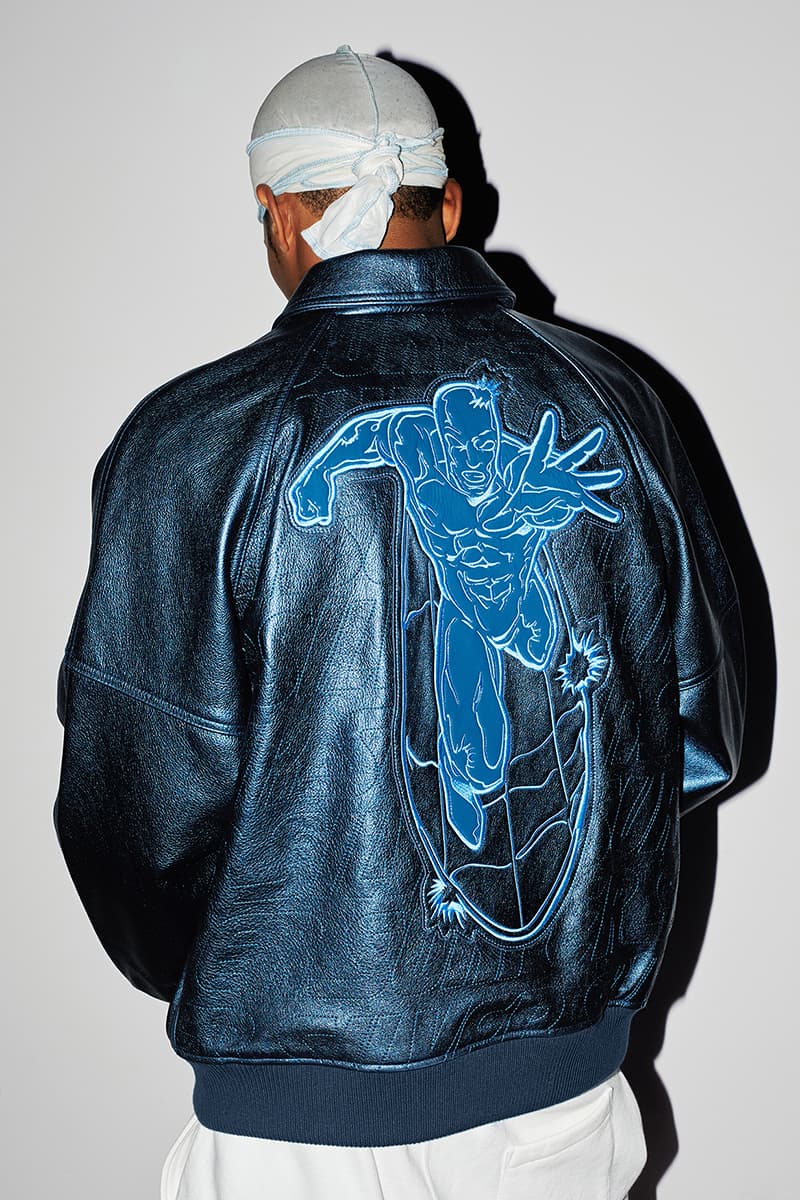 11 of 32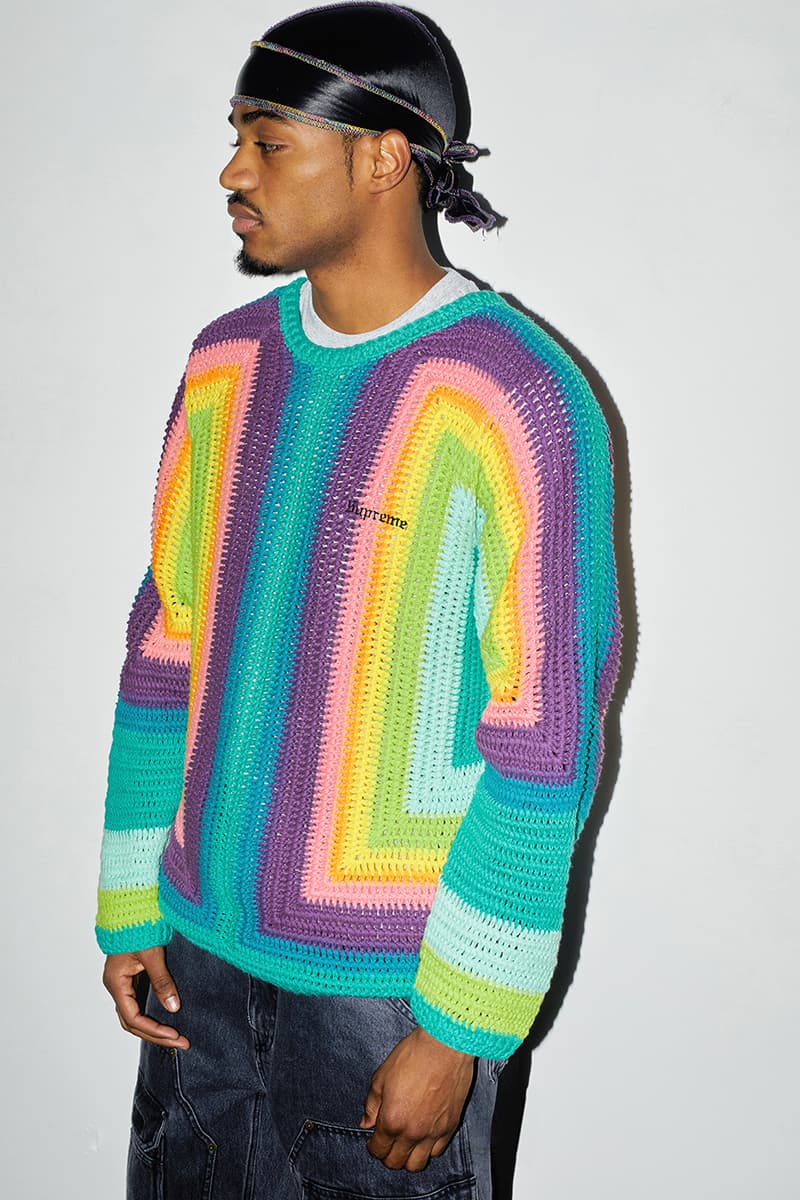 12 of 32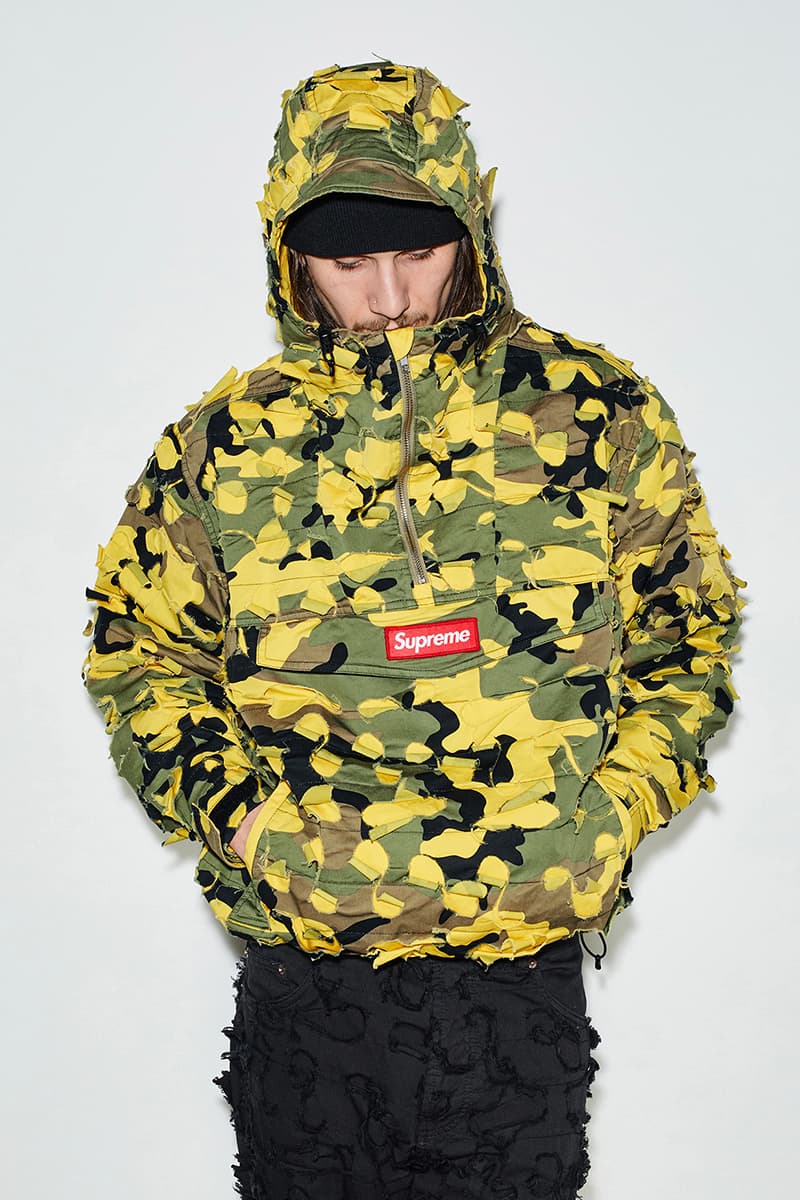 13 of 32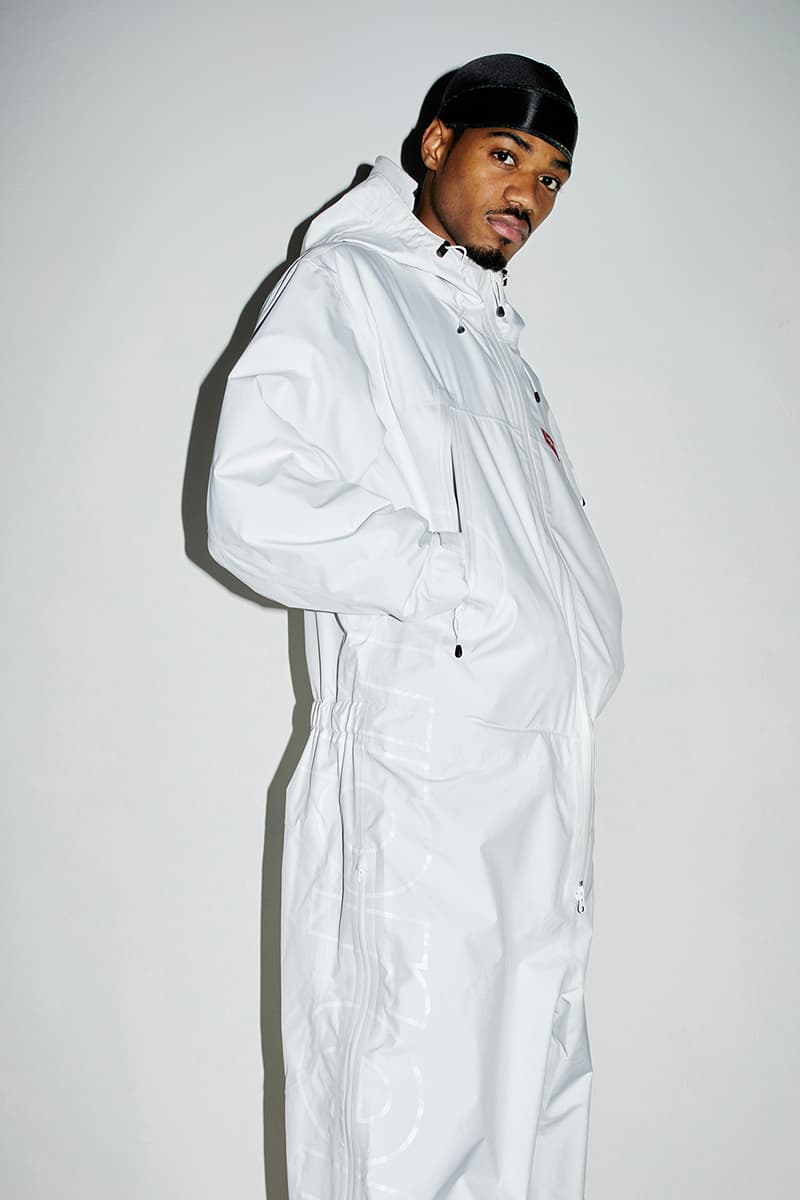 14 of 32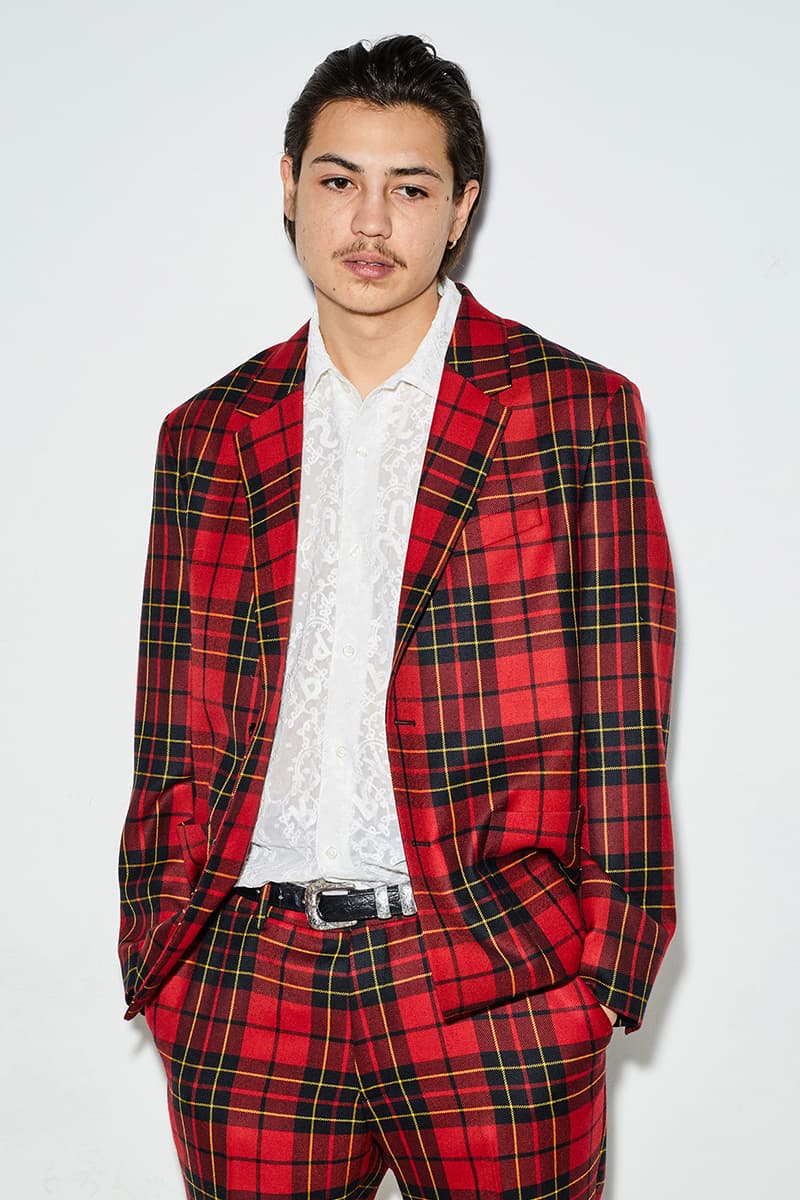 15 of 32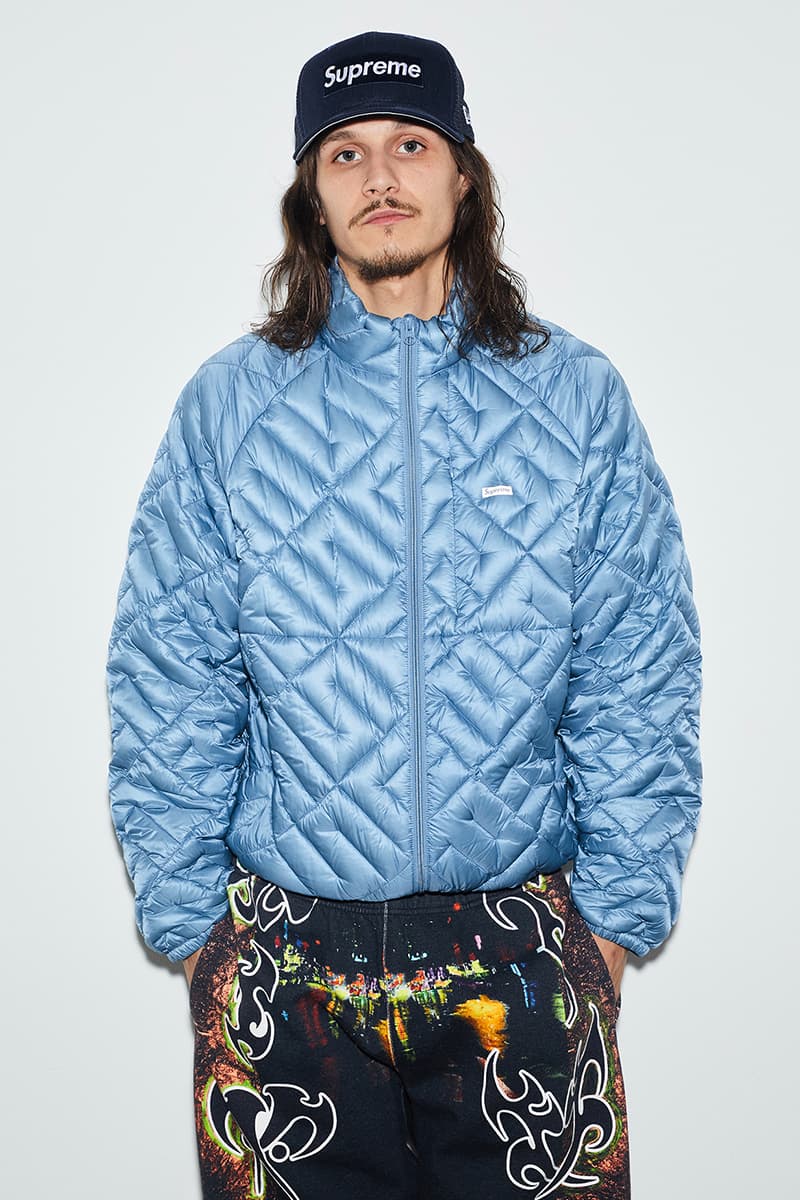 16 of 32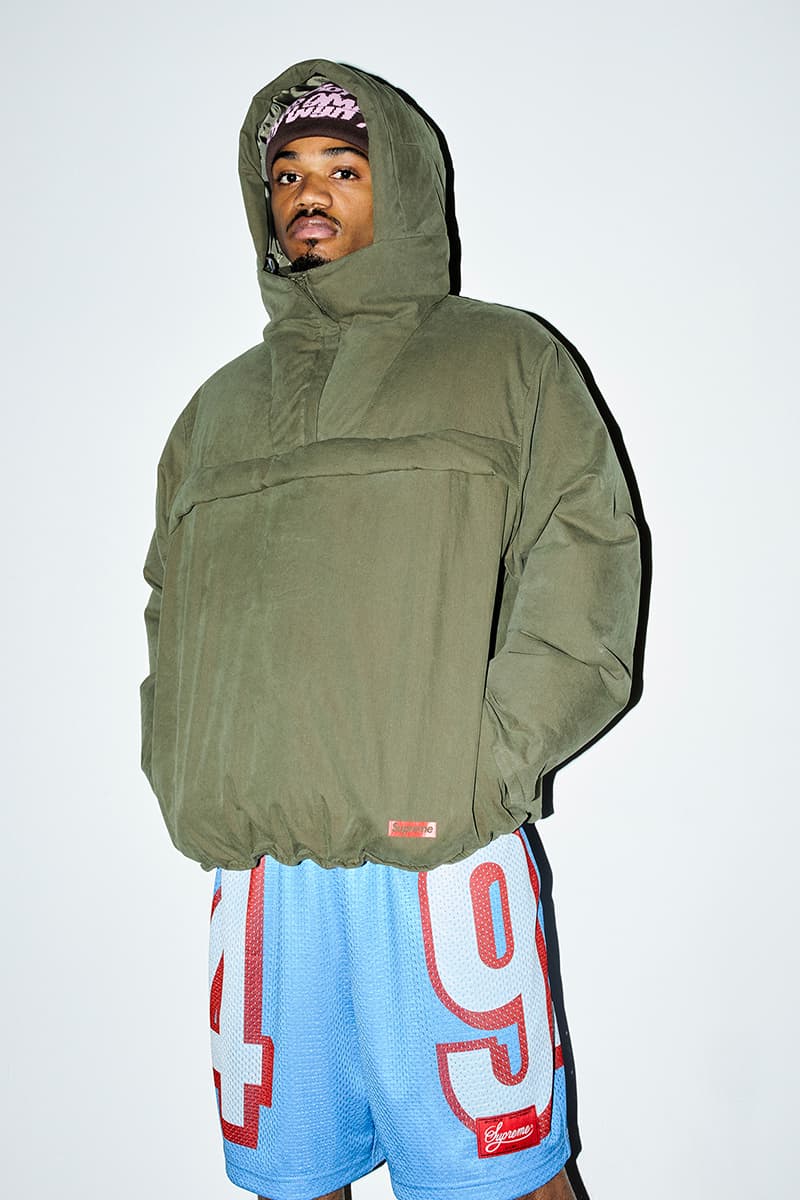 17 of 32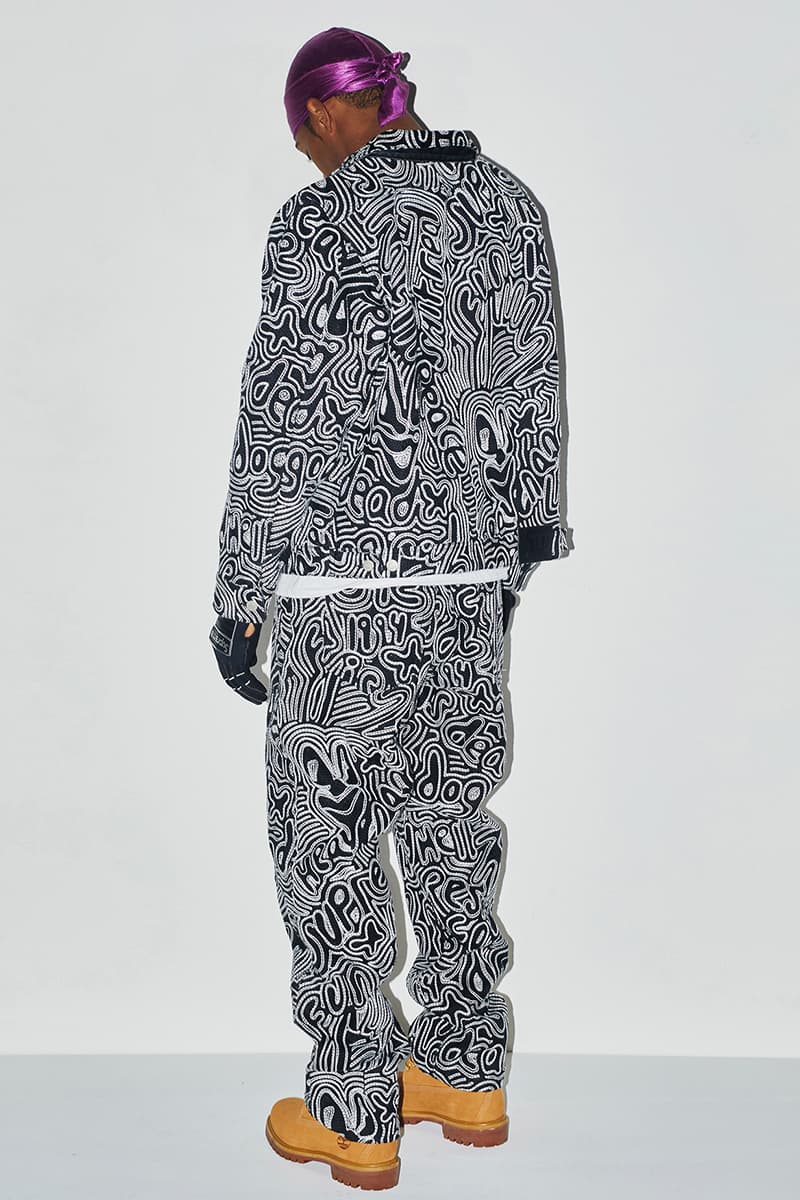 18 of 32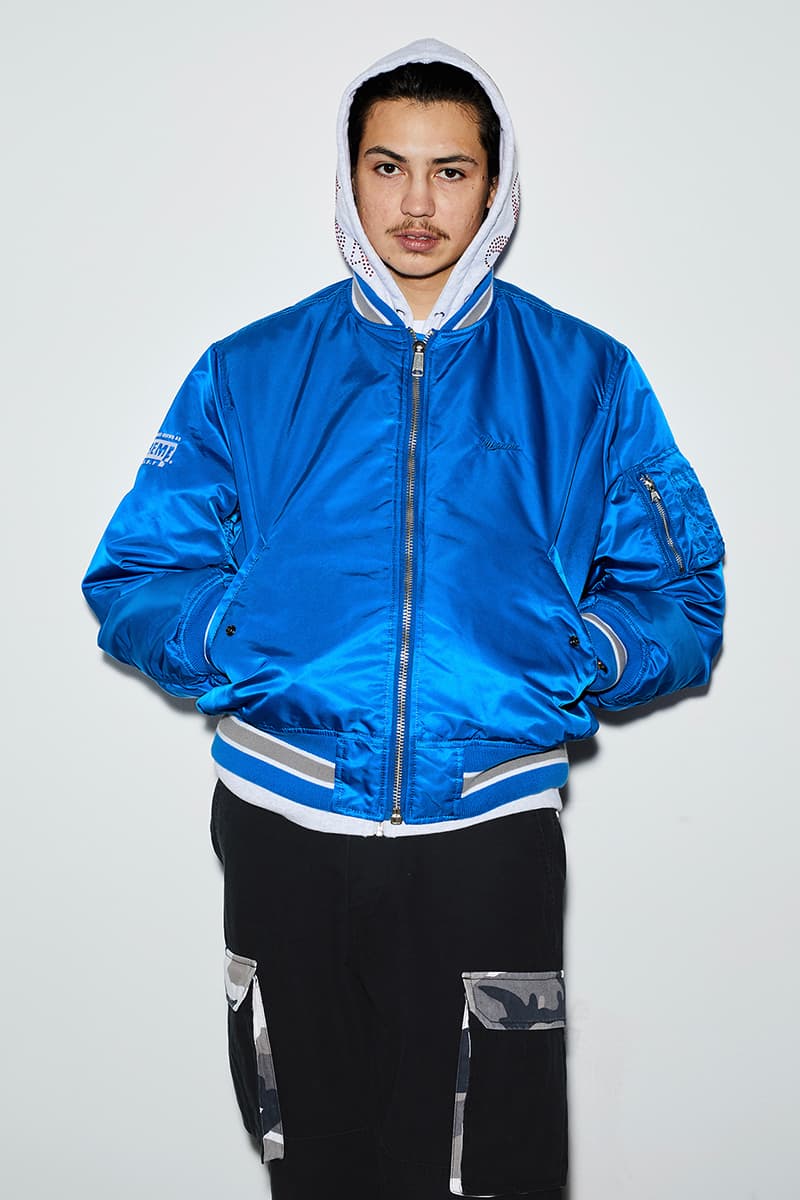 19 of 32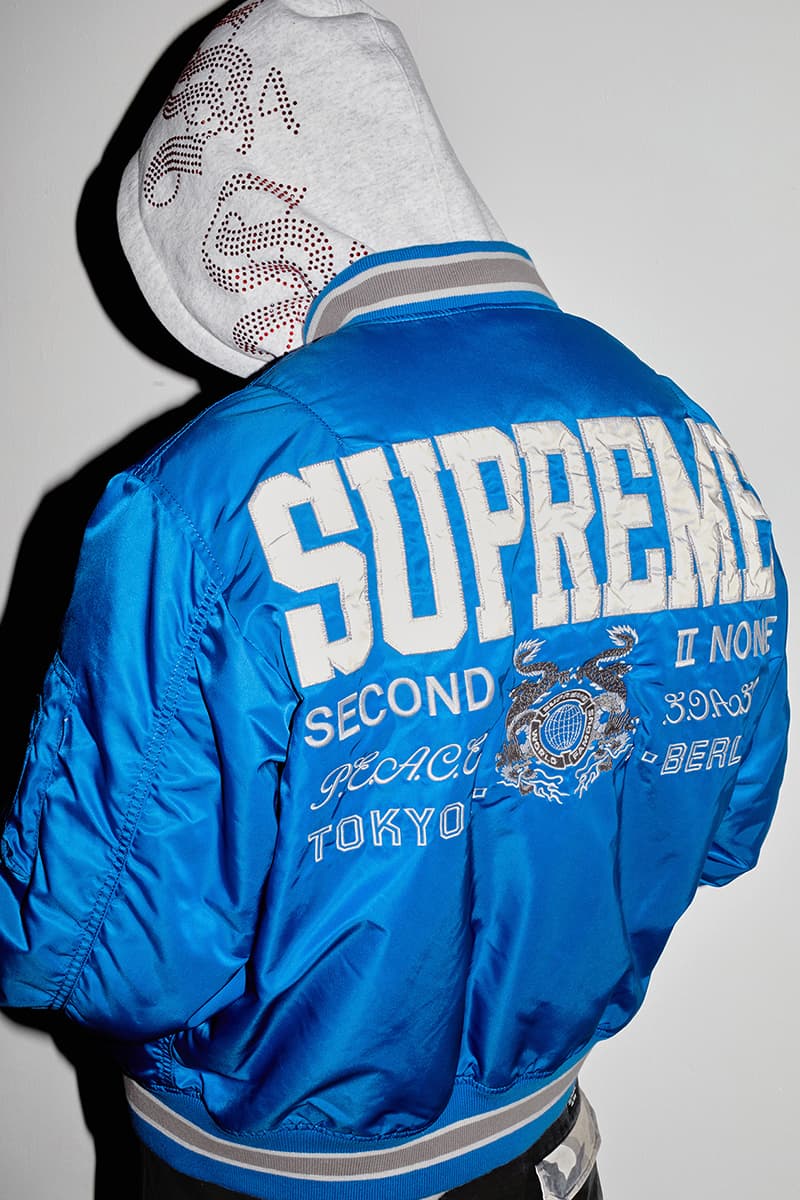 20 of 32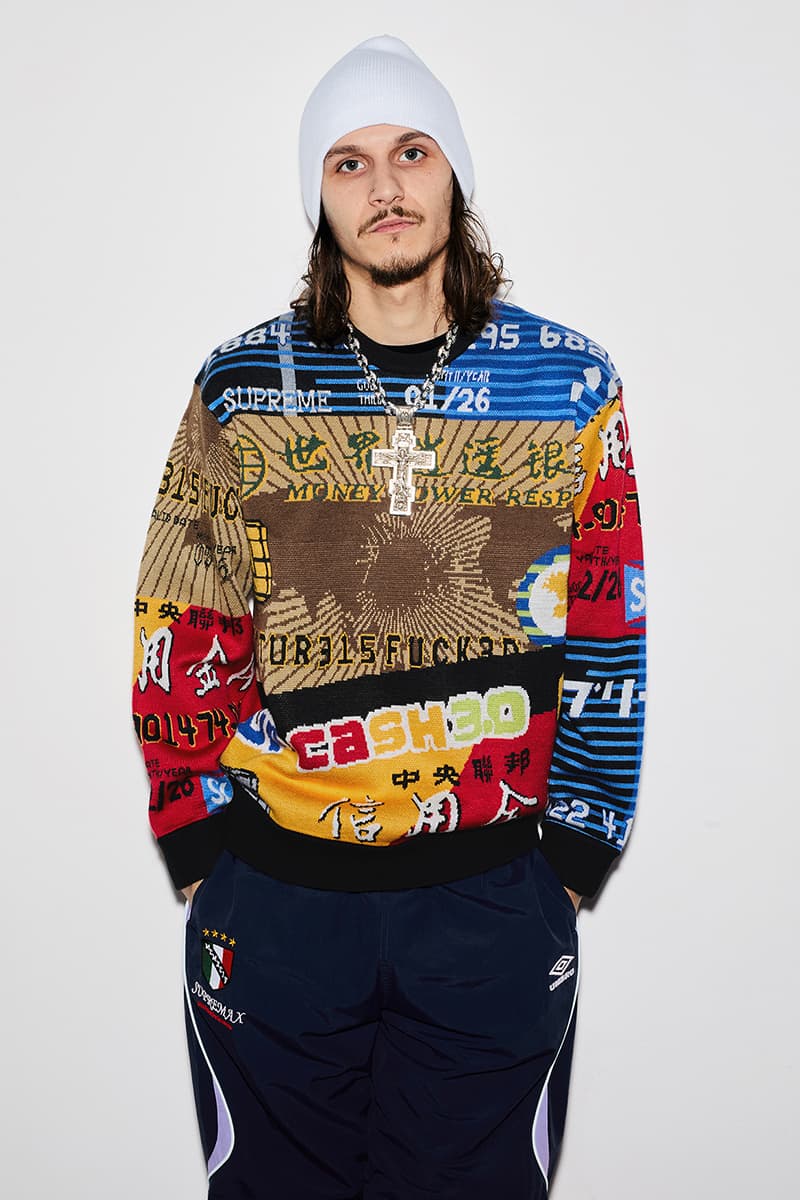 21 of 32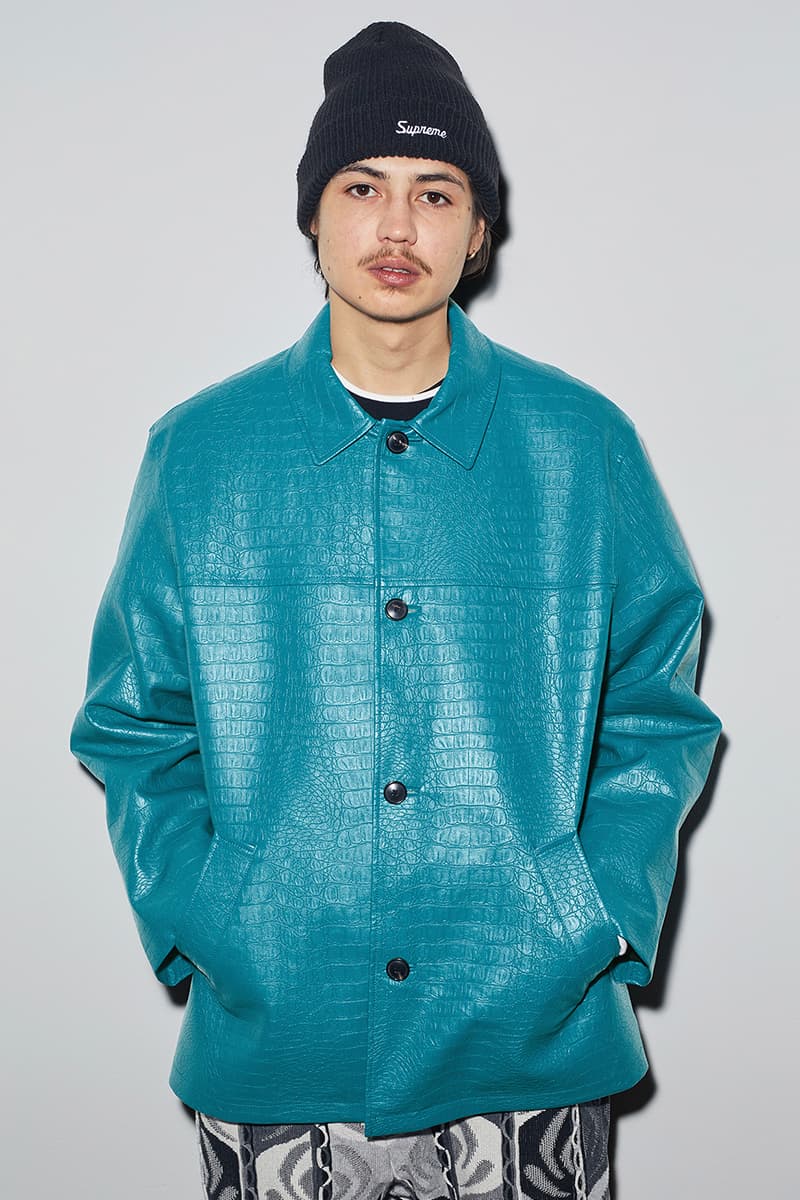 22 of 32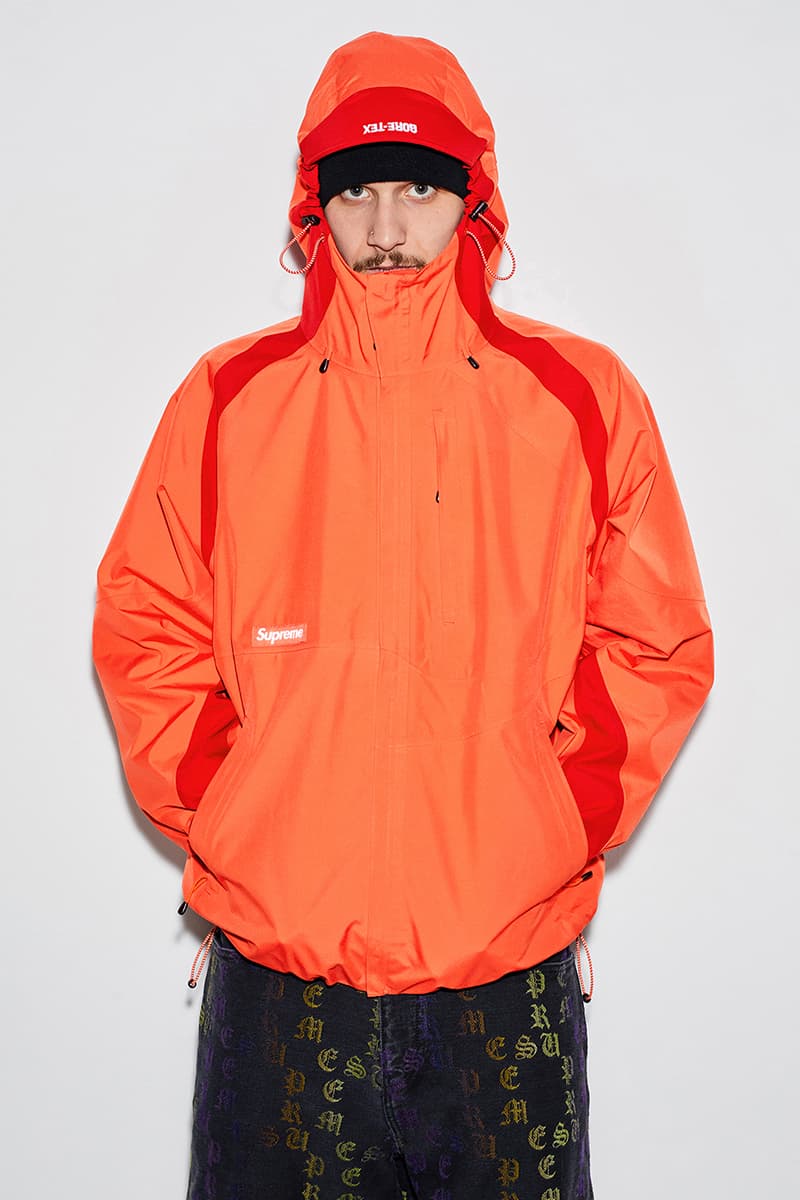 23 of 32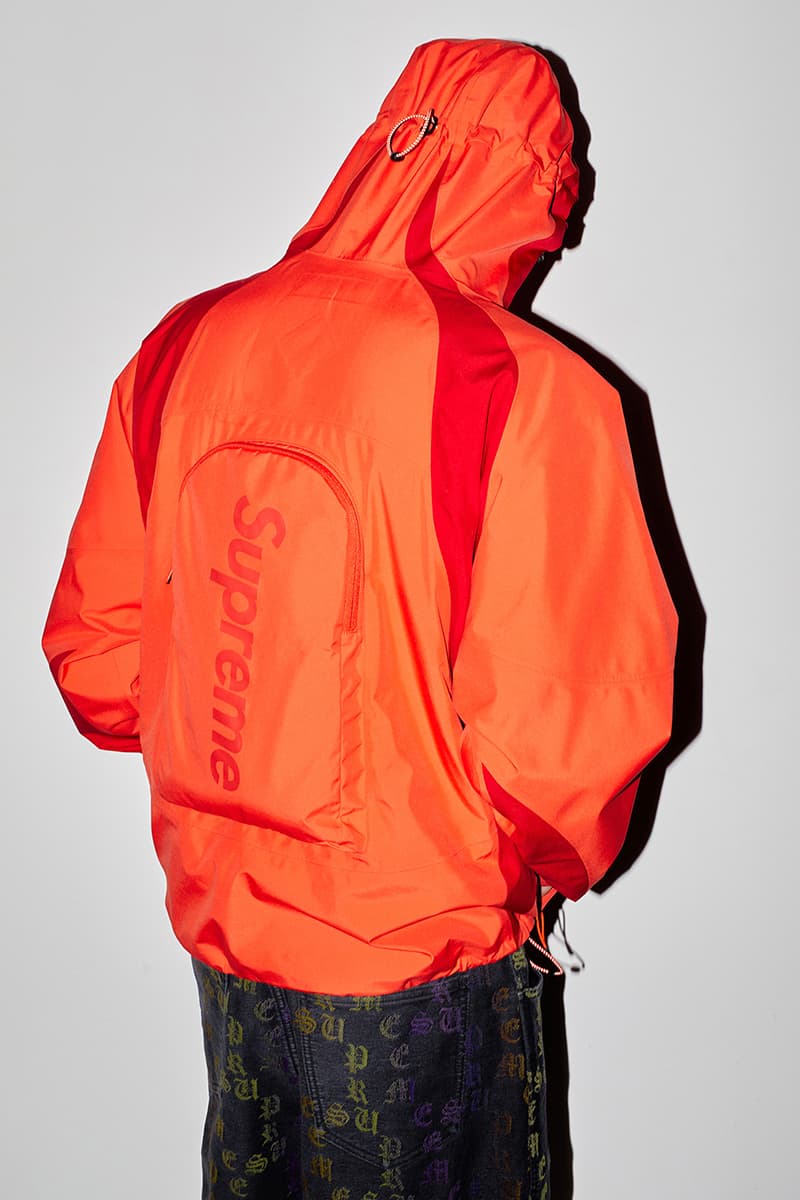 24 of 32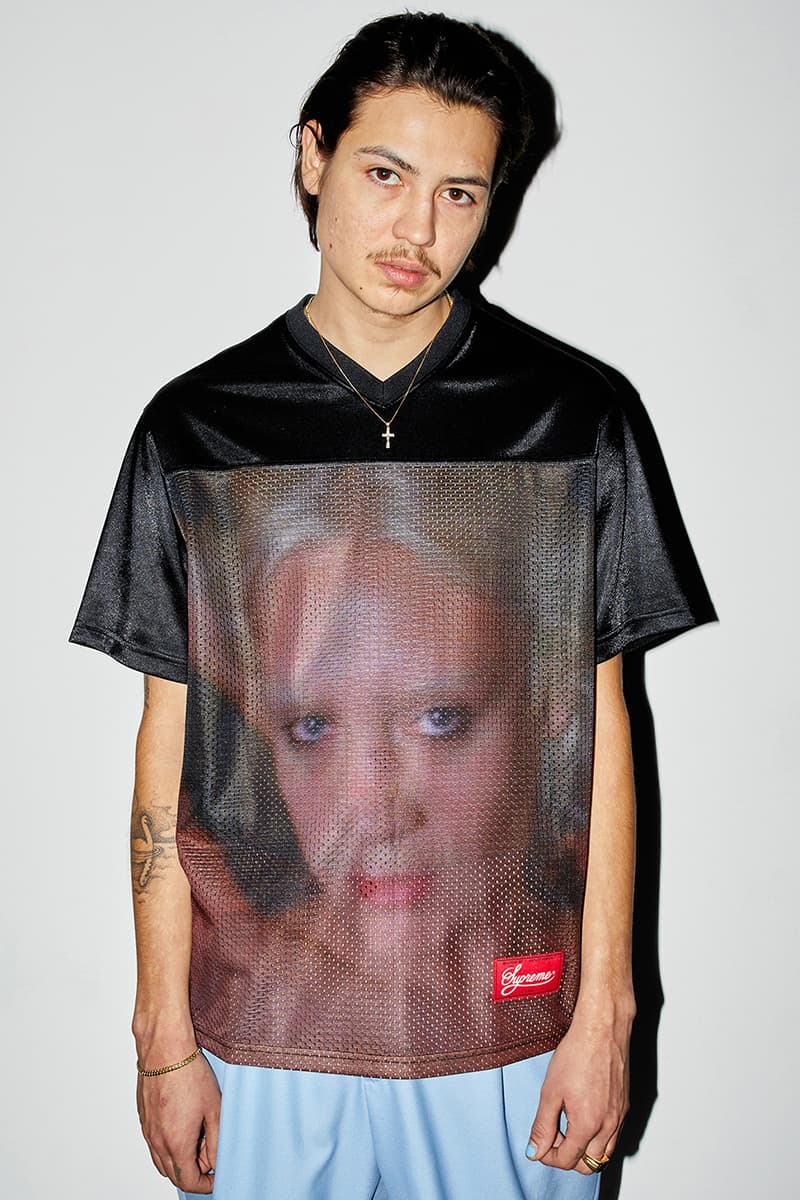 25 of 32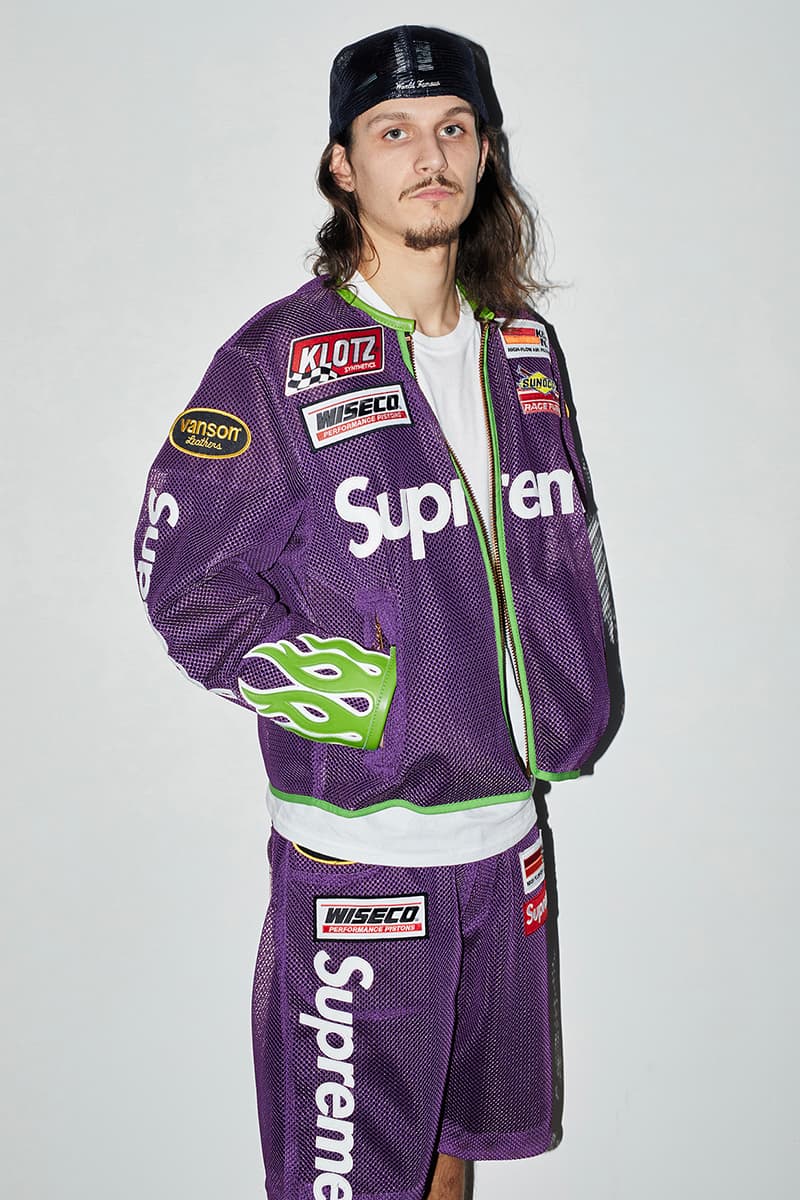 26 of 32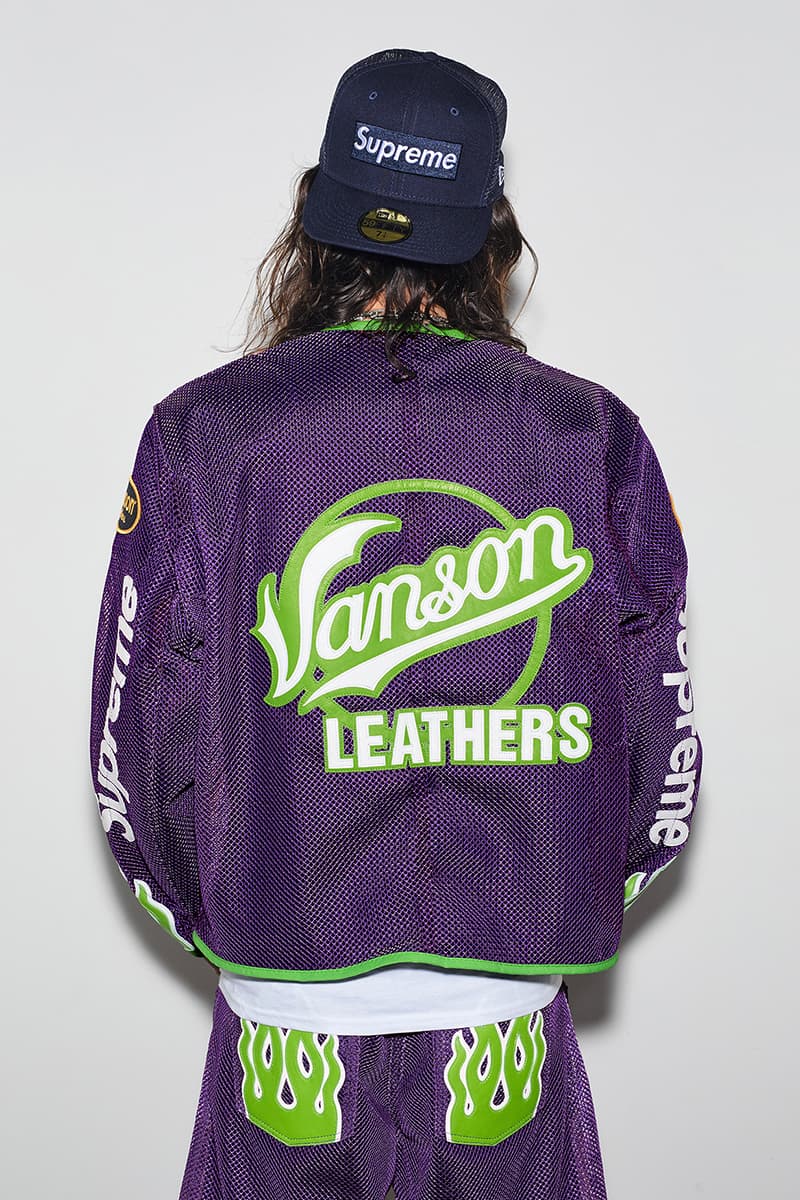 27 of 32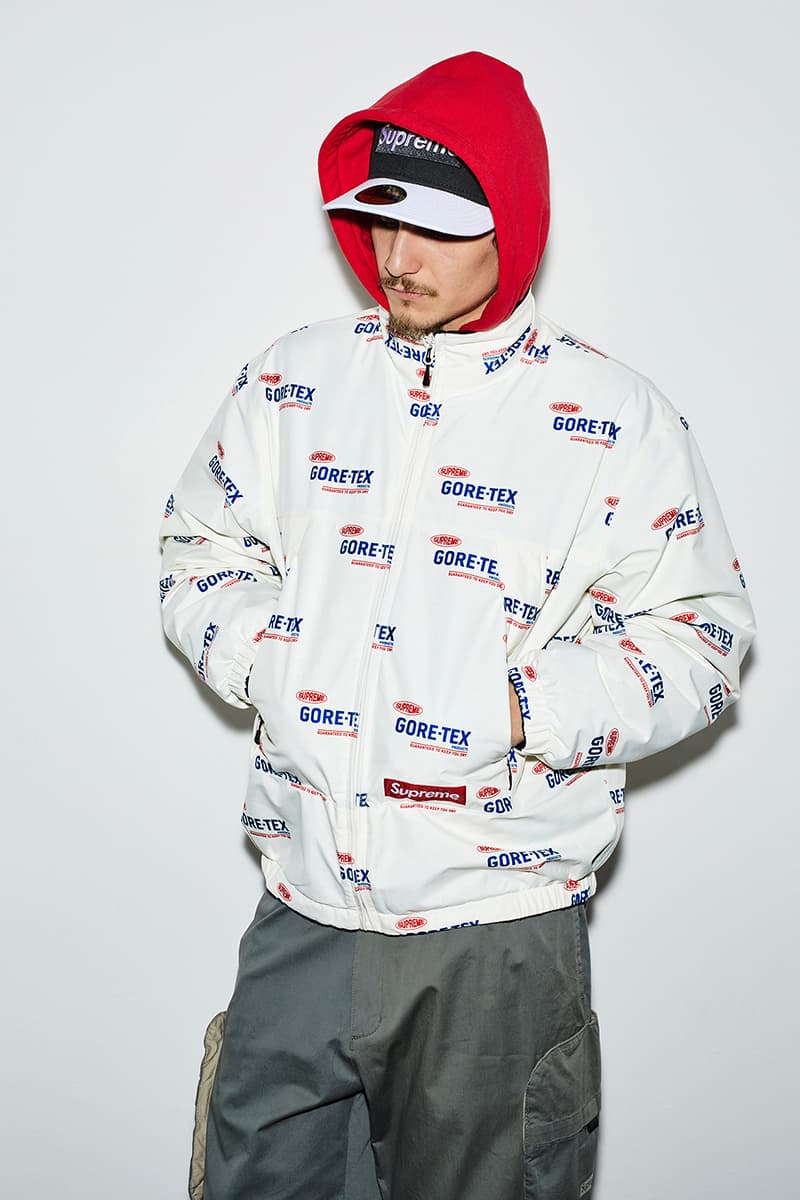 28 of 32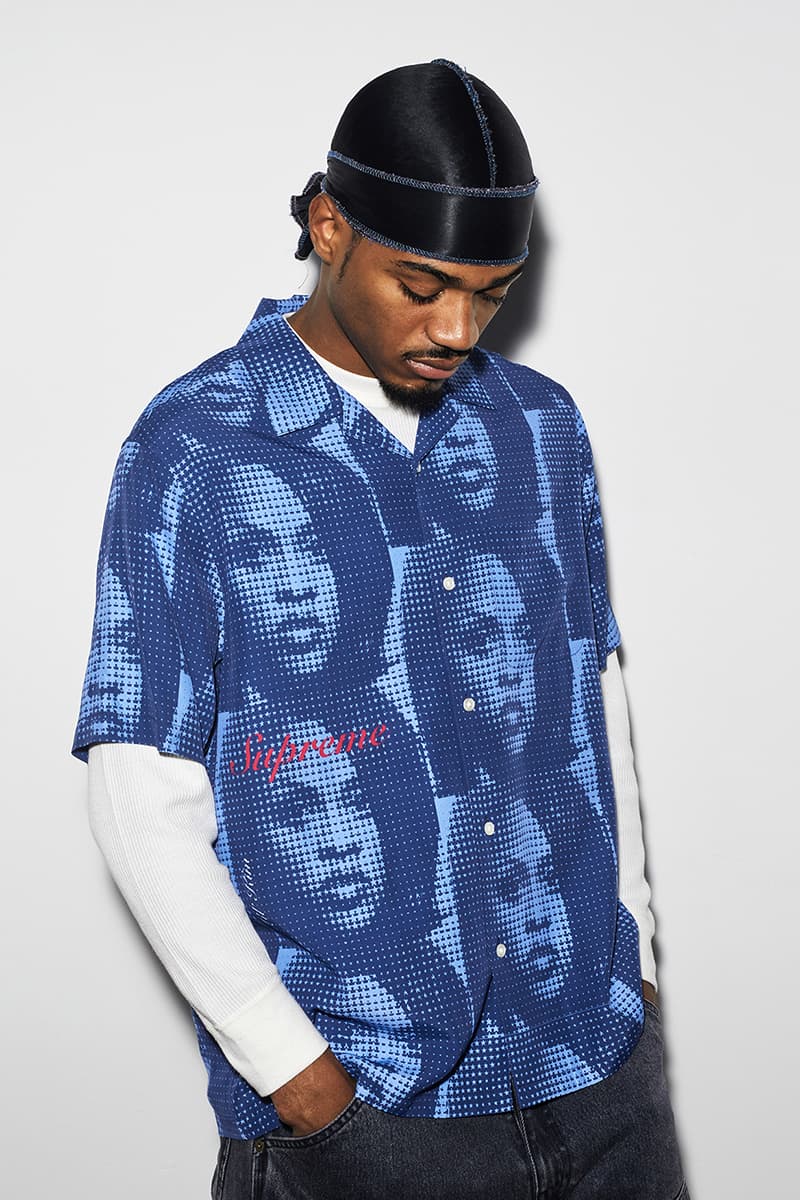 29 of 32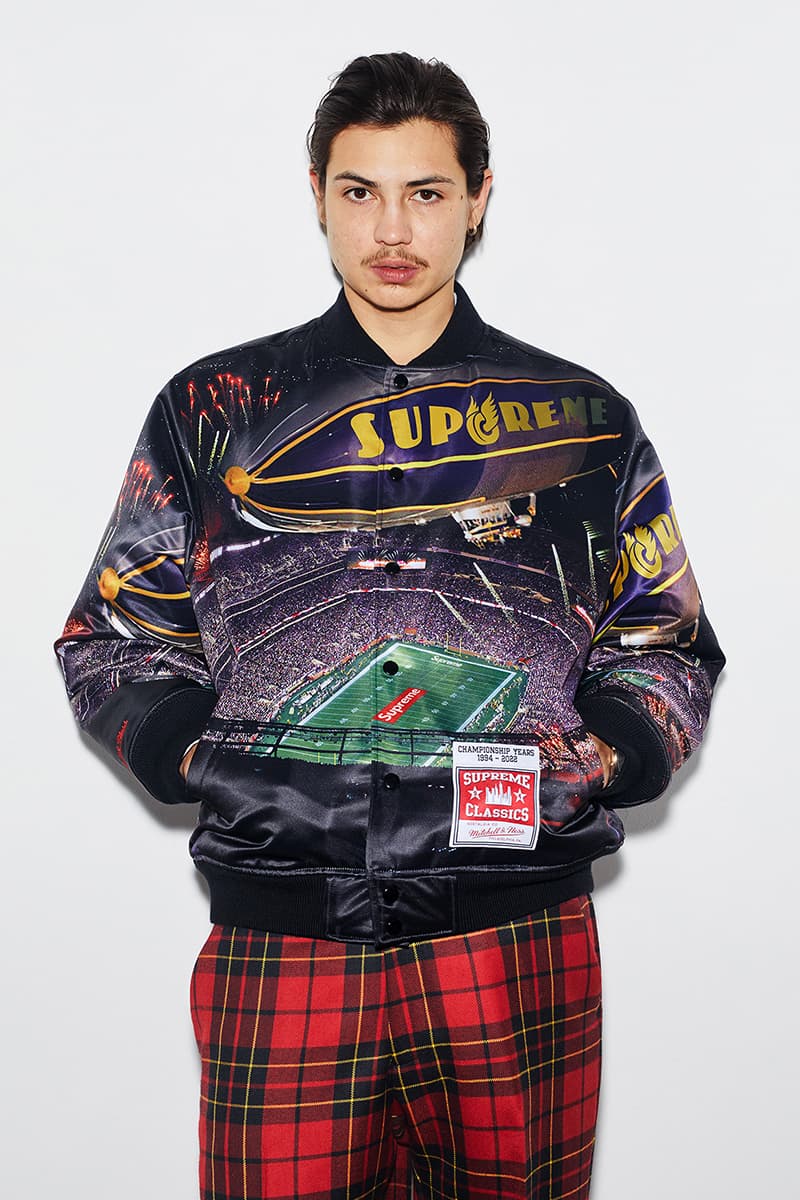 30 of 32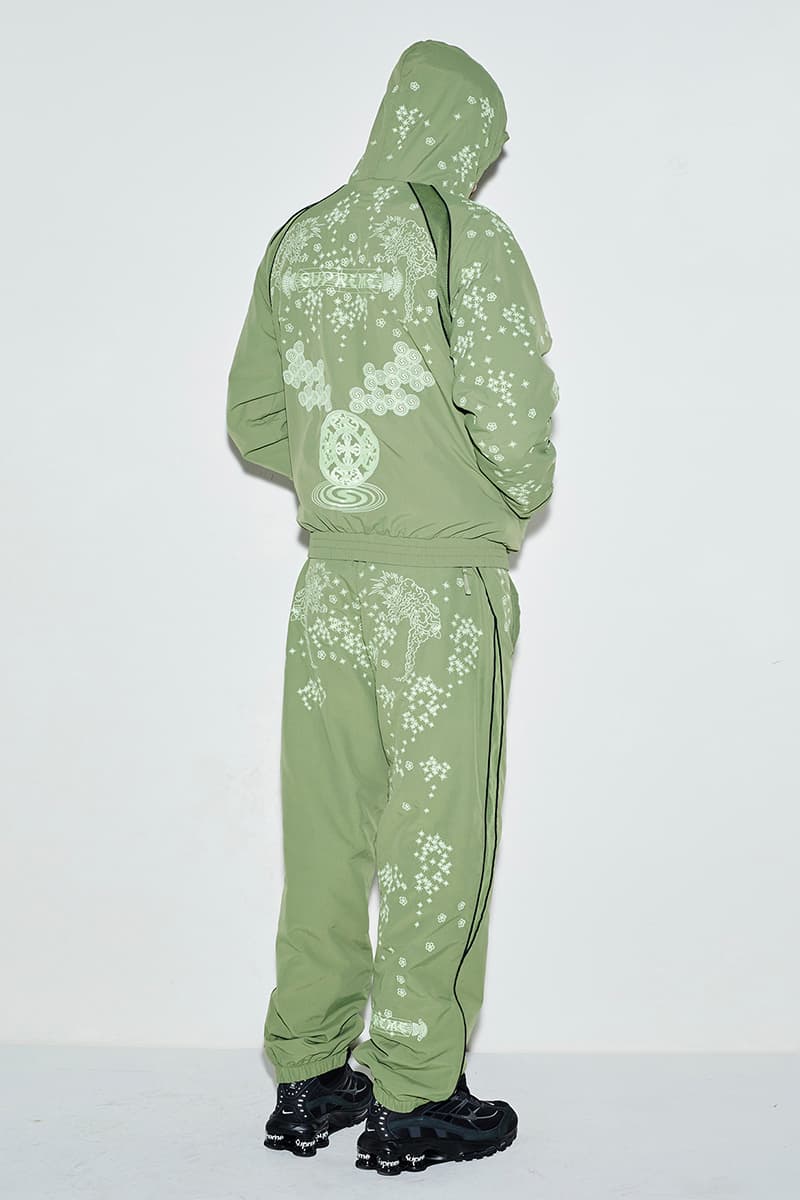 31 of 32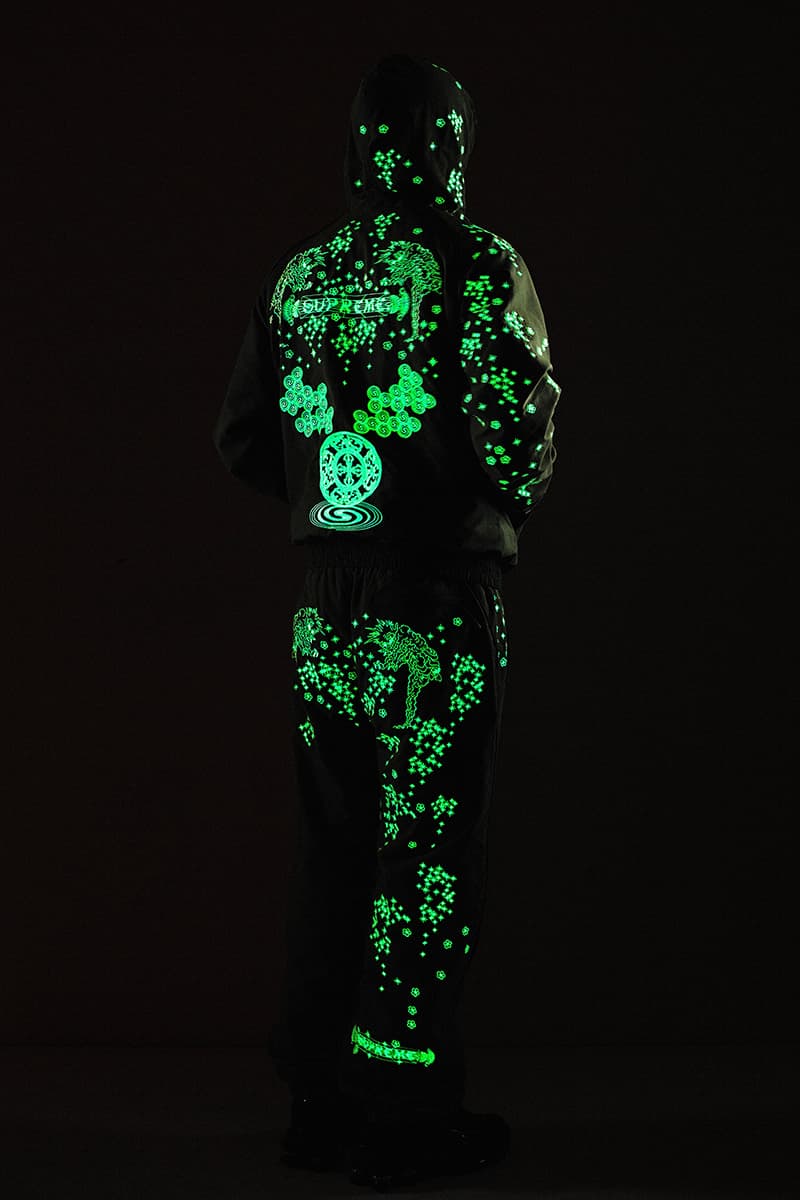 32 of 32
Shortly after delivering a teaser, Supreme has now returned to showcase the lookbook for its latest Spring/Summer 2022 collection.
Revealing the range with a simple lookbook starring Sean Pablo, Mathias Sauvageon and Tyshawn Jones, the seasonal offering is dominated by a striking mix of patterns, prints, embroidery and badge applications. As per usual, references come far and wide led by the usual artful inspirations tied by a uniquely New York outlook. Aside from artful inspirations are motifs drawn from the work of photographers, contemporary artists, films and animation, sporting takes, a strong focus on music and rugged workwear styles.
Standouts included in the SS22 collection include a leather GORE-TEX Jacket, B.B. Simon Puffer Jacket, Jeans and Dog Collar and Leash, along with a The Silver Surfer artwork marked Leather Jacket, Shirt and Castelli cycling gear. Artful displays are led by a Denim Jacket and Pants set featuring photographer Daido Moriyama's work, Coaches Jacket and Jersey marked with scenes from Harmony Korine's Gummo, and pieces featuring artwork from Aeon Flux.
The focus on art this season continues with styles decorated with artwork by Ralph Steadman and AOI, chain stitch embroidery artwork by Raúl De Nieves on a Denim Jacket and Pants, and top featuring a photograph of Dash Snow by Alain Levitt. Other names featured include Weirdo Dave, Ben Trogdon and Nate Lowman.
The New York imprint's latest interest in the world of music includes a shirt featuring an image of Lil' Kim and an Al Green Photo T-shirt with a matching Skateboard.
Supreme's SS22 collection will see its regular weekly releases, starting with its first drop arriving on February 17, and in Japan on February 19. Also, take a full look at the latest seasonal collection.