Spike Lee To Direct Multi-Part Colin Kaepernick Documentary for ESPN
Lee plans to use "extensive new interviews and a vast never-before-seen archive to help Kaepernick tell his story."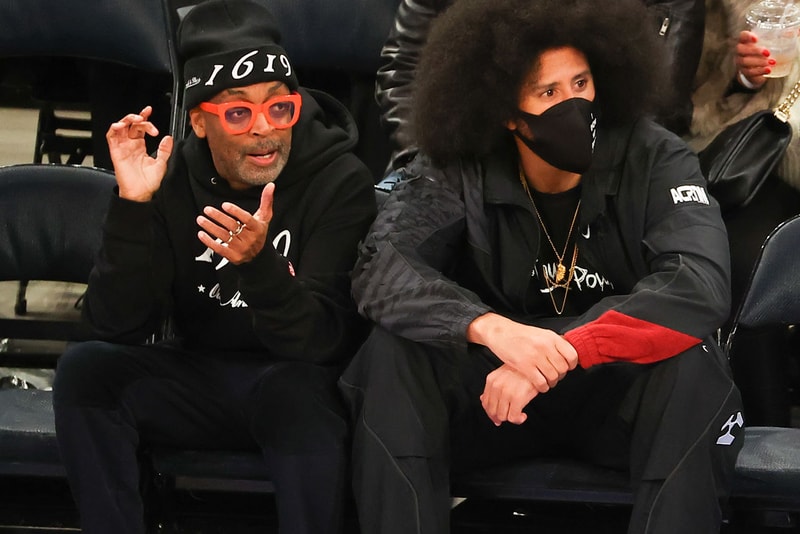 Spike Lee will direct an upcoming multi-part documentary on Colin Kaepernick for ESPN.
The project, which was first unveiled in July 2020 in tandem with Kaepernick's first-look deal with Disney via his production company Ra Vision Media, has already begun production.
"Kaepernick, who has never given a full, first-person account of his journey, is collaborating closely with Lee who plans to use extensive new interviews and a vast never-before-seen archive to help Kaepernick tell his story from his perspective," a press release reads.
ESPN Films will executive produce the documentary in partnership with 40 Acres and a Mule Filmworks. No title or release date has been announced for the project.
Kaepernick previously executive produced his own Netflix series titled Colin in Black & White, which debuted on the streaming platform in October of last year. The series saw Jaden Michael play a young version of the former quarterback navigating various aspects of his identity.
Lee, who previously received an Oscar for best adapted screenplay for BlacKkKlansman (2019), has helmed projects including Netflix's Da 5 Blood, 4 Little Girls and HBO's NYC Epicenters: 9/11 – 2021 1/2. The director also led the 2009 film Kobe Doin' Work, which centered on the late Los Angeles Lakers legend Kobe Bryant.
Stay tuned for more information on Lee's Colin Kaepernick documentary.
Elsewhere in entertainment, Tales of the Walking Dead has revealed its season one cast.