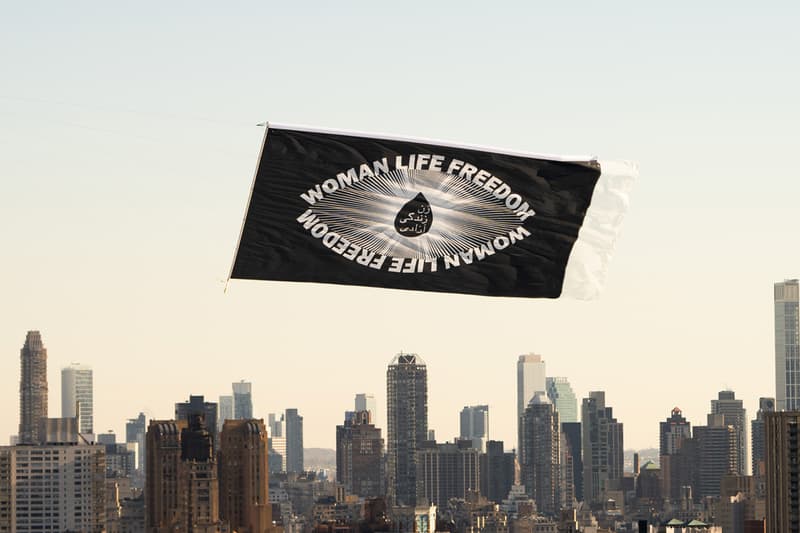 1 of 5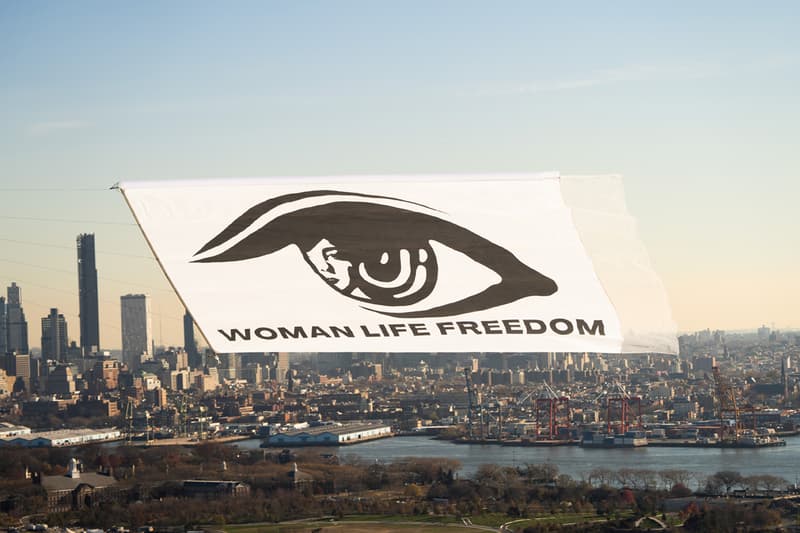 2 of 5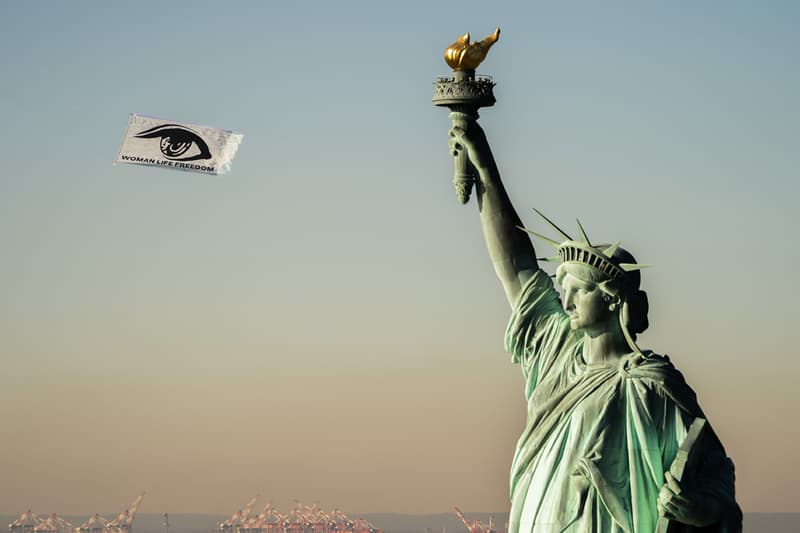 3 of 5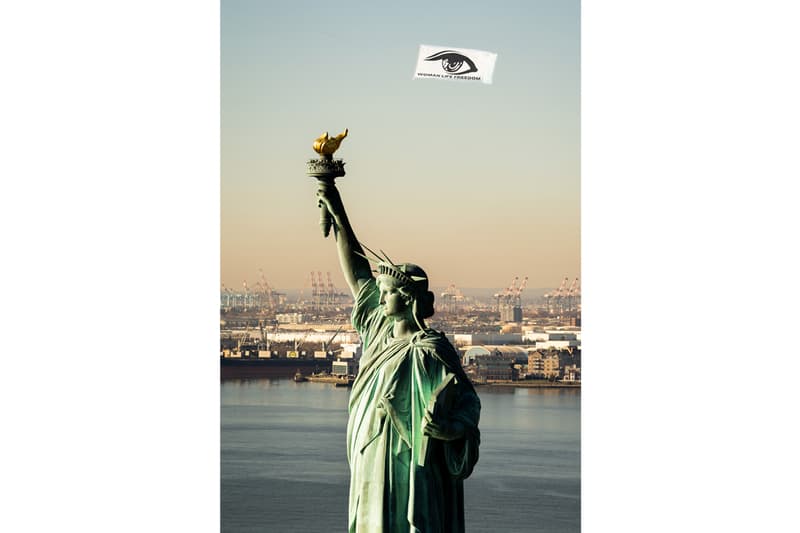 4 of 5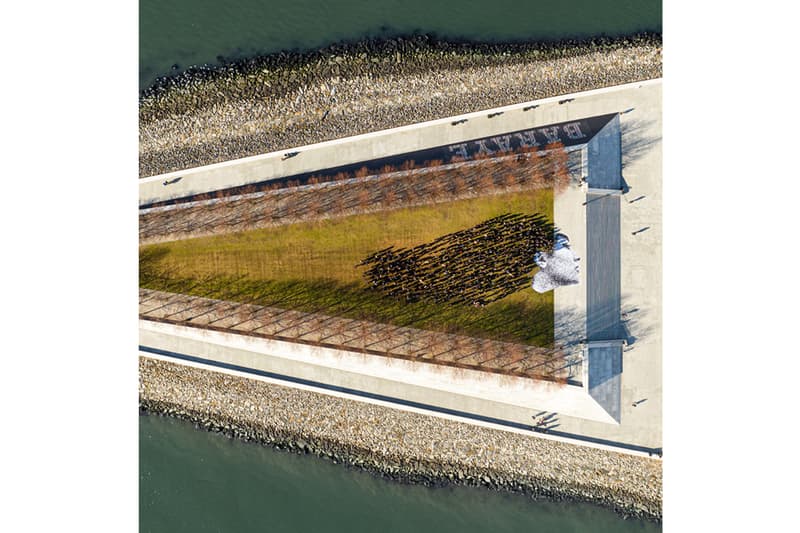 5 of 5
"Woman Life Freedom" Banner Flies Across New York City
The collaborative installation was brought together by Iranian artist Mahvash Mostala, Hank Willis Thomas, Wide Awakes and French artist JR.
---
One week ago, a group of Iranian artists teamed up with Woman Life Freedom, Hank Willis Thomas's nonprofit For Freedoms and JR to raise awareness to the humanitarian crisis that has persisted in Iran for the past three months.
The project, entitled Eyes on Iran, was timed to coincide with the United Nation's 16 Days of Activism Against Gender-Based Violence. Amongst the talks and site-specific pieces unveiled on Roosevelt Island, acclaimed Iranian-born, New York-based artist Shirin Neshat unveiled a massive mural of an eye symbolically pointing at the U.N.
The latest installations, which displayed on December 3 to 4, saw Mahvash Mostala, Hank Willis Thomas and Wide Awakes collaborate on flyover banners featuring the Iranian protest slogan, "Woman Life Freedom" emblazoned around an eye. The artwork was first flown over Miami Beach during Art Basel and then around New York City.
"This piece is in solidarity with the Iranian Woman, especially the young generation, who have fiercely brought the voice of the Iranian Woman to the global stage," said Mostala in a statement. "This moment in our history is a defining reflection of the strength of Iranian women all over the world."
JR's installation saw more than 300 volunteers encircle the portrait illustration of sixteen year-old Iranian activist Nika Shakarami, who was killed by Iran's Morality Police in September during nation-wide protests.
"When we say that we must keep our 'Eyes on Iran', we mean that what is happening deserves not only our attention but our vision. In solidarity with the courageous Iranians who are risking their lives to express their human rights, many artists throughout the diaspora and beyond are bringing our vision to bear to ensure international audiences and institutions remain aware of what is happening in Iran, in their eyes and in their hearts, and feel moved to respond," said Neshat in a statement.
Eyes on Iran comes in lieu of the U.N. member states voting on whether the Islamic Republic of Iran should stay on the Commission on the Status of Women. The session is slated for December 14.