'Lord of the Rings: The Rings of Power' Adds 8 to Recurring Season 2 Cast
The second season is currently in production in the U.K.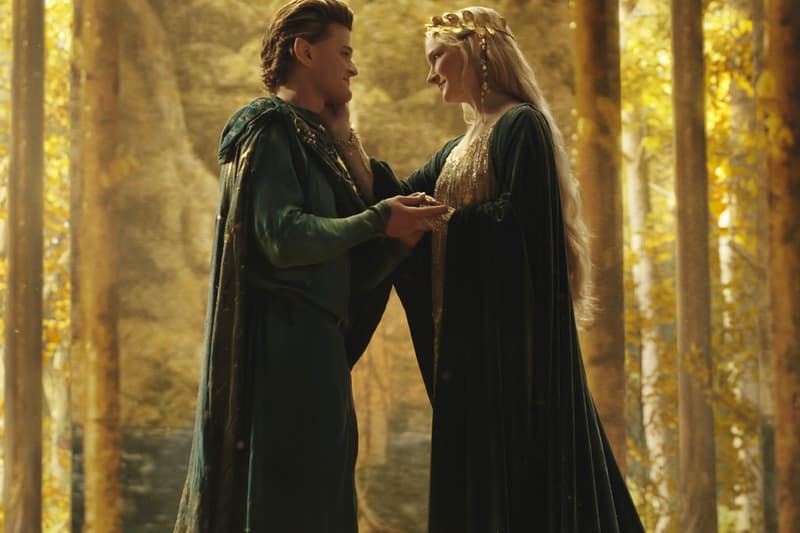 The Lord of the Rings: The Rings of Power is bulking up for season two, with eight additions to its recurring cast.
In its next installment, the popular fantasy series will feature newcomers Oliver Alvin-Wilson (Murder in Provence), Stuart Bowman (Bodyguard), Gavi Singh Chera (The Lazarus Project), William Chubb (Vampire Academy), Kevin Eldon (The Last Kingdom), Will Keen (The Pursuit of Love), Selina Lo (Hellraiser) and Calam Lynch (Bridgerton).
In classic Lord of the Rings fashion, the franchise did not disclose any further details about the new cast additions. The series' new faces join previously revealed recurring actors Gabriel Akuwudike, Yasen 'Zates' Atour, Ben Daniels, Amelia Kenworthy, Nia Towle, Nicholas Woodeson and Sam Hazeldine, who will assume the role of Joseph Mawle. Season two, which is currently in production in the U.K., is expected to introduce additional Dwarf-kings and Nazgûl, who will likely be played by the newly-introduced cast members.
The Rings of Power season two is produced by showrunners and executive producers J.D. Payne & Patrick McKay. Lindsey Weber, Callum Greene, Justin Doble, Jason Cahill and Gennifer Hutchison also executive produce.
The second season has not yet received an official release date. Stay tuned for more information.
Elsewhere in entertainment, watch the latest trailer for Star Wars: The Bad Batch season two.