Drake and 21 Savage's 'Her Loss' Album Has Surpassed One Billion Streams on Spotify
The Boy breaks the record for most albums with one billion streams in Spotify history.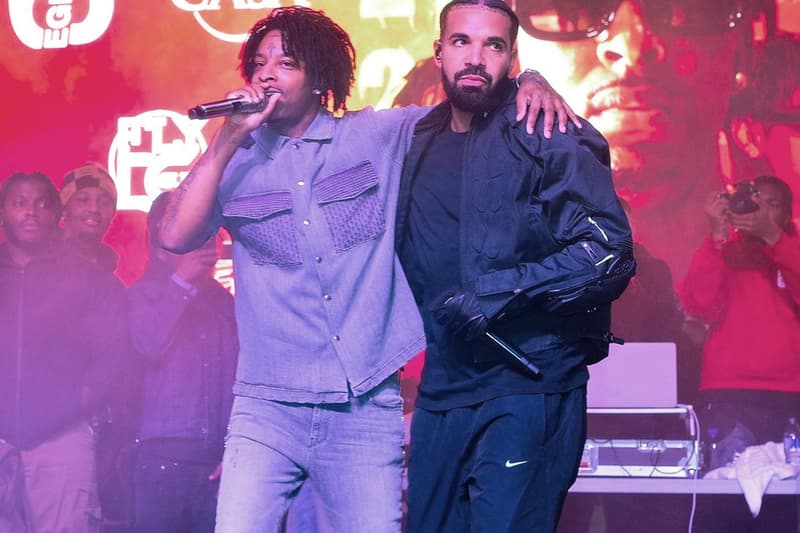 Drake has done it again. Earlier this week, Spotify announced that The Boy and 21 Savage's album, Her Loss has surpassed one billion streams on the platform. This is Drake's 12th album that has hit one billion streams on Spotify, breaking the record as the artist with the most albums streamed over one billion times.
The 16-track album follows after Drake's first album of 2022, Honestly, Nevermind, which hit the same mileston earlier this year. Her Loss has sold over 411,000 units in its first week, and debuted unsurprisingly at No. 1 on the Billboard chart. The feat gives 21 Savage his first album hitting one billion streams on the platform thanks to Drake, who has 12 straight albums with this milestone. Drake and 21 Savage had their 12th and third No. 1 album with Her Loss, respectively, and earned a total of 514 million on-demand streams.
In a previous interview with SiriusXM Sound 42 last month, the 6God said that he thinks that Her Loss is one of the "greatest albums" he's been a part of, "[Her Loss] is one of the greatest albums I ever made in my life. I said the other day, I think this is a clear entry into my Top 5 of my catalog — if not, Top 3."
In other Drake news, his hand-written rap lyrics from the early 2000s are being auctioned off for $20K USD.