Diego Calva Makes His Hollywood Debut in 'Babylon'
The Mexican breakout star shares his acting journey, love for cinema, and future plans.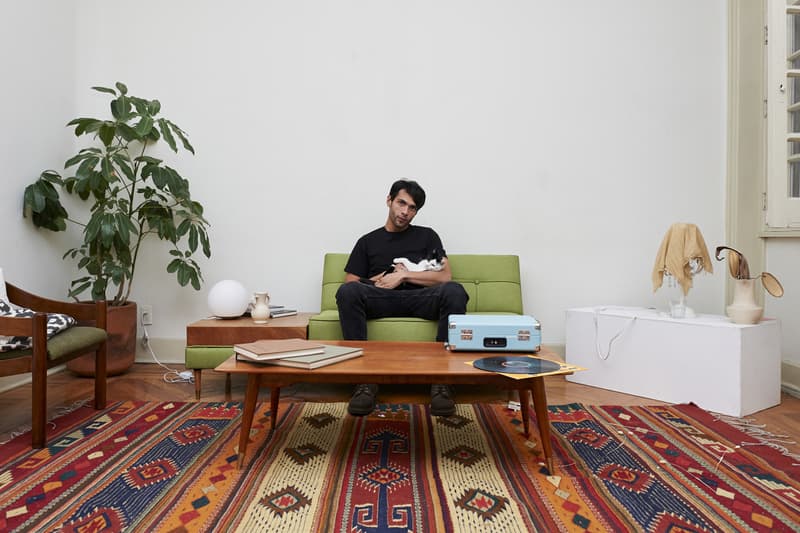 1 of 5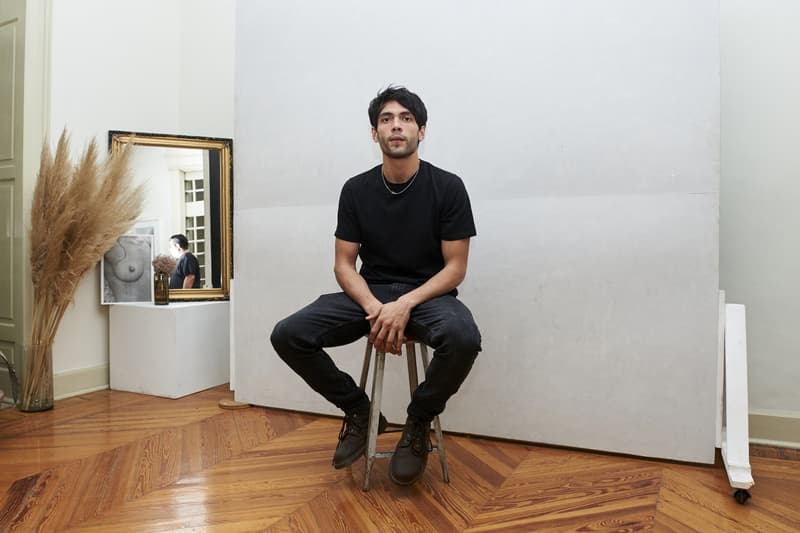 2 of 5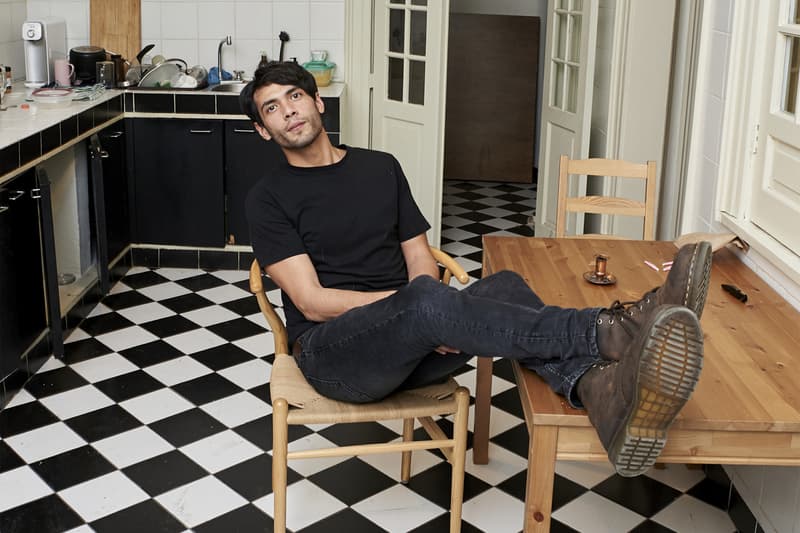 3 of 5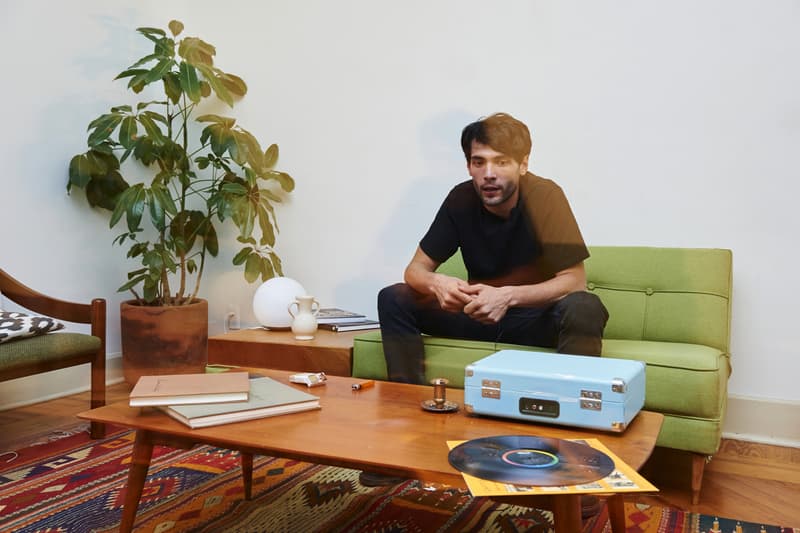 4 of 5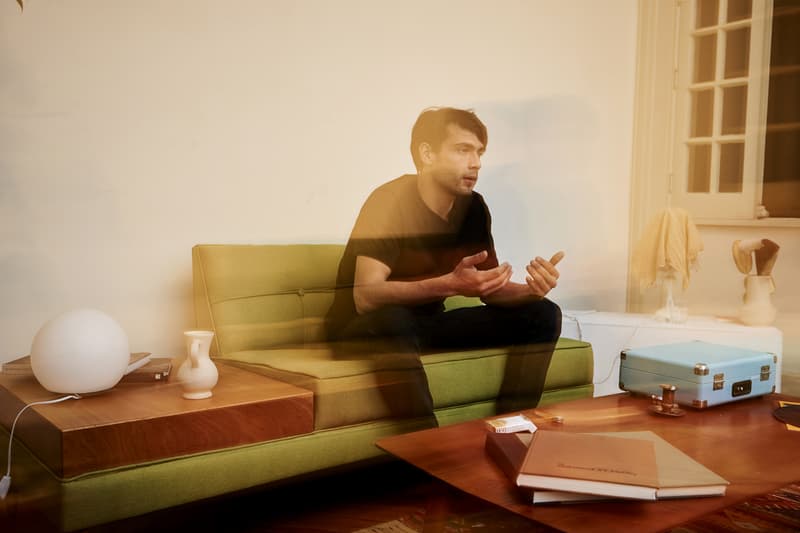 5 of 5
Diego Calva starred alongside the likes of Brad Pitt and Margot Robbie in Damien Chazelle's new feature film, Babylon, whose stellar performance has earned the emerging actor a Golden Globe Nomination for Best Actor in a Motion Picture – Comedy/Musical. The Mexican actor started his career back in his home country, where he appeared in independent and critically acclaimed films such as Te Prometo Anarquía (Julio Hernández, 2015). Calva's talent was recognized through a series of roles in local Netflix productions, which eventually led him to be part of the Narcos: Mexico cast.
In landing his role for Babylon, Calva endured a grueling process of casting and preparation led by the Academy Award Winner director, Damien Chazelle, who previously produced critically acclaimed features such as La La Land and Whiplash. Chazelle mentioned that he was "really lucky to stumble upon Diego" as he believes the young actor to be a "true movie star." In fact, acting may only be one aspect of Calva's passion for cinema — the actor has directed a few short films of his own during his time in college, where he studied filmmaking.
Diego Calva sat with Hypebeast to talk about his experience arriving in Hollywood, working with some of the biggest names in the industry, and his plans for the future.
How did you start your acting career and what kind of projects have you been involved in?
Te Prometo Anarquía was the first movie I starred in Mexico back in 2015. I did a couple more projects in Latin America and then I went to college to study filmmaking. Later on I was casted in several Netflix series, including Narcos: México. When we were filming Narcos, I got called to audition for Damien Chazelle's Babylon.
After working on Babylon for a year, I went to Barcelona to work on the sequel to Bird Box. This is where I am at the moment.
We saw a bunch of A-list celebrities in Babylon's trailer. What can you tell us about this new movie?
Babylon is a star-studded movie set in the 1920s. A lot of important people have parts and cameos in it. Even Spike Jones plays a character based on a director of that period. The premiere will take place in New York and L.A. on December 23.
How was your experience working in Babylon with Damien Chazelle?
The film had a lot of meta-fiction elements for me, and I was living similar experiences at the same time as my character was. I had just arrived in Hollywood, to work on a huge set with A-list celebrities. On my first day, Damien asked me to do the scene in which my character discovers this world for the first time. The look that you'll see on my face is my natural reaction to what was happening on set.
How would you describe your journey in getting this role?
It's kinda crazy. Damien had seen lots of actors from all over Latin America and he wasn't sure about any of them. He saw a picture of me and asked his people to get in touch. I started sending videos of me in scenes that weren't even in the movie to them. Then, he reached back with Babylon's Script enclosed.
When COVID-19 happened, I thought the project was over. So I took the script and started studying it for fun during lockdown. Eventually, Damien called again and asked me to fly to L.A. We ended up reading the whole script on camera, which he had sent to the studio for approval of casting me as the lead.
What was the preparation process for this role like?
Before Babylon, I never had the opportunity to prepare for a role in such a grueling way. I didn't know how to ride a horse nor was I familiar with guns. Damien betted on me — he had me taking lessons for over four months and I trained with the best dialect and acting coaches. This is not the norm, so I'll always be grateful to Damien and Paramount for investing in me.
When a studio bets on you, they put all their chips on the table. There are a lot of responsibilities that come with this job besides acting, so I'll try to go with the flow, and take things one day at a time.
We heard there was a funny story about you meeting Brad Pitt for the first time. Can you tell us what happened?
I first met Brad Pitt in L.A. when he was shooting a commercial, which Damien directed and the Babylon crew also worked on too. Damien wanted to start building the meta-fiction between us, had me there pretending to pretend to be a production assistant. Brad had no idea that the guy handing him water would also be starring in a movie along with him. Of course, he eventually found out, but we did start bonding there and then.
Brad also taught me that actors should be curious, and you can't be curious if you're nervous. Being centered is what allows creativity to come out. It gives you the possibility to explore things that perhaps even the director himself wouldn't have thought of.
Margot Robbie also stars in this film. What was it like to work with her?
Working with Margot Robbie was one of the best experiences I've had in my career. She's so dedicated to her craft and during our first rehearsal together, I was feeling a bit out of sorts. So, she took me out of the room, looked me in the eye and told me that I could trust her. That changed the whole dynamic between us and a level of vulnerability that I've never seen or experienced anywhere else.
What effect do you think Babylon will have on your career?
I think this breakthrough will give me the opportunity to be more thoughtful about the career I want to build and the roles I want to accept. I want to keep working with directors who are eager to tell personal stories. Actually, Babylon has been in development for over 10 years. It was actually meant to be Damien's debut, and those are the kind of stories I wanna tell.
Based on your experience, what is the biggest difference between Mexican movie productions from the Hollywood industry?
I think all cinema can be equally good no matter where it's from in the world. Hollywood definitely has more tools at its disposal but I believe a good movie is a product of the work that's put into it. It starts with good stories, scripts and directors. Honestly, I was dazzled the first few days but I got to work and everything else happened organically.
You studied filmmaking before. Do you have any plans to get into directing in the future?
I've learnt a lot from all of these great directors. Each and every one of them has their own special techniques. Directing was my first approach to filmmaking, but now I've got acting experience under my belt too. I would like to take the best from each of them and eventually create something of my own.
I want my first attempt at directing to be here, in Mexico. Right now, I don't have any plans of moving. Opportunities can come from anywhere in the world, so I would like to produce as much work as possible in Mexico and Latin America. I believe we all could nurture our industry because we've got so much talent here.
What are your thoughts on representing your own country and culture in this movie?
I think it's very positive that people can see themselves in you. Babylon puts a face on a character that didn't have one before. He is Mexican, just like so many people who have worked in Hollywood since the beginning of the industry. There were always Latin American people in Hollywood but very few get to know more about their names and their stories. I hope others will realize that it's actually possible to break it into this world regardless of your origins.
Watch the latest trailer for Damien Chazelle's Babylon here.