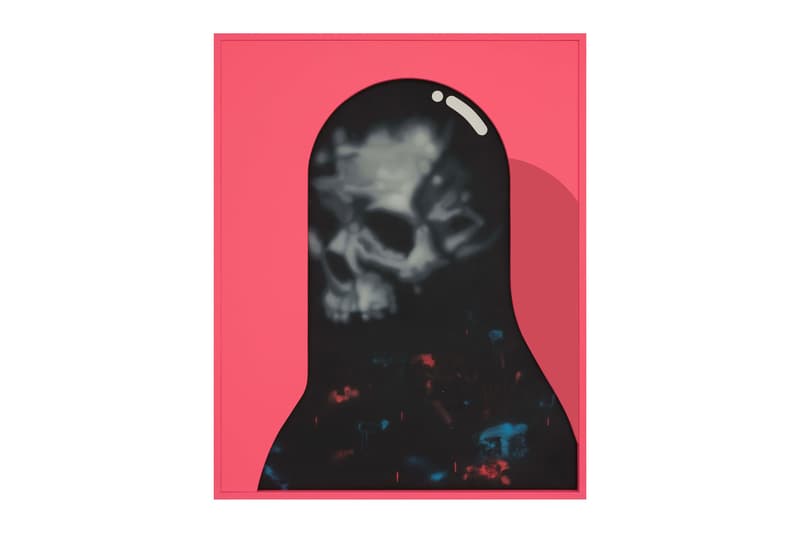 1 of 5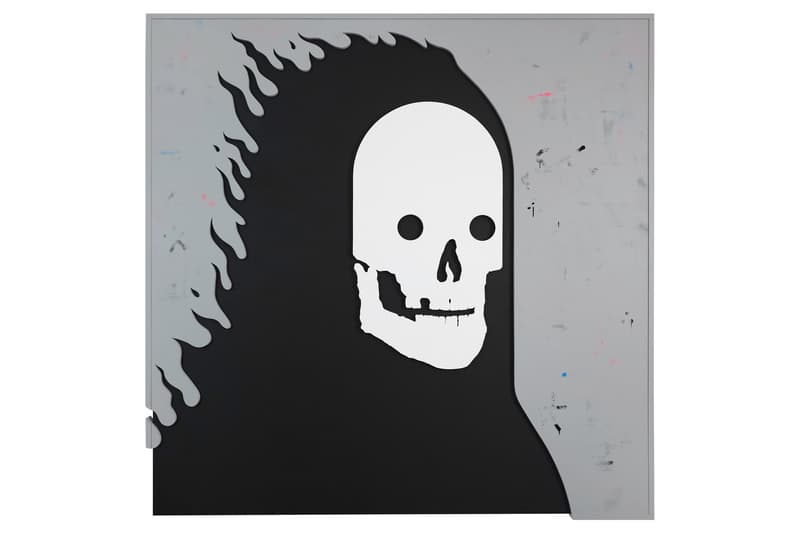 2 of 5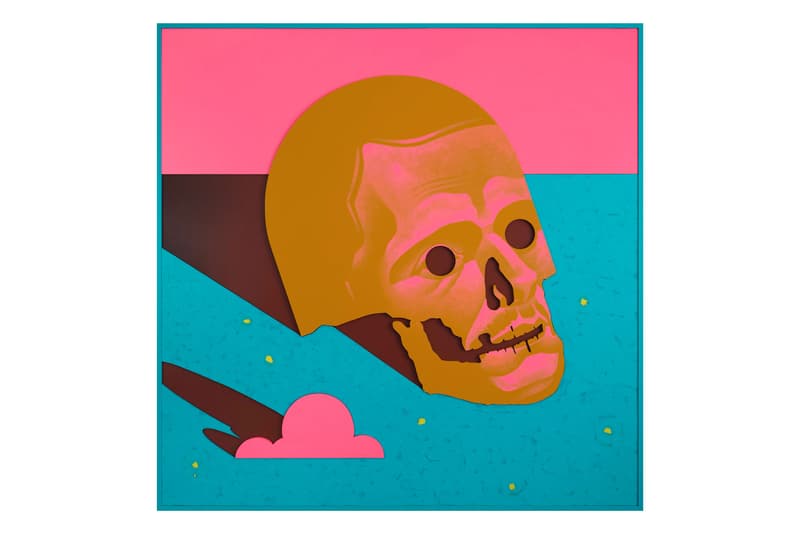 3 of 5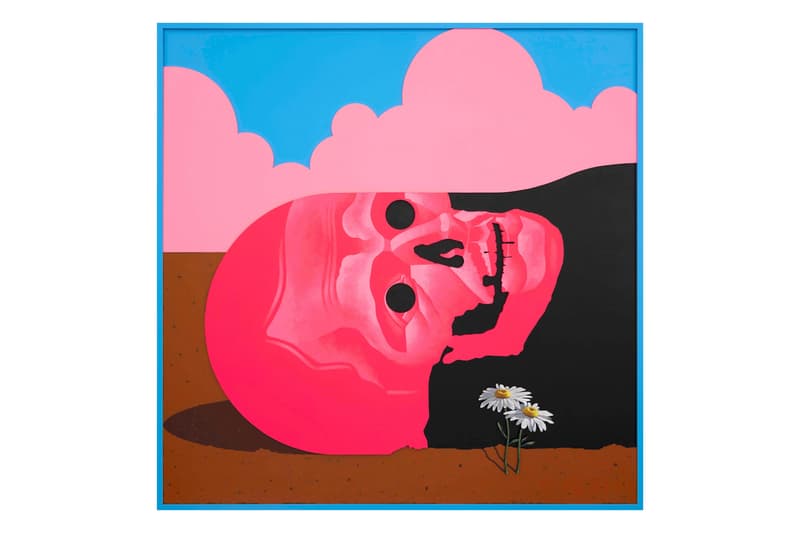 4 of 5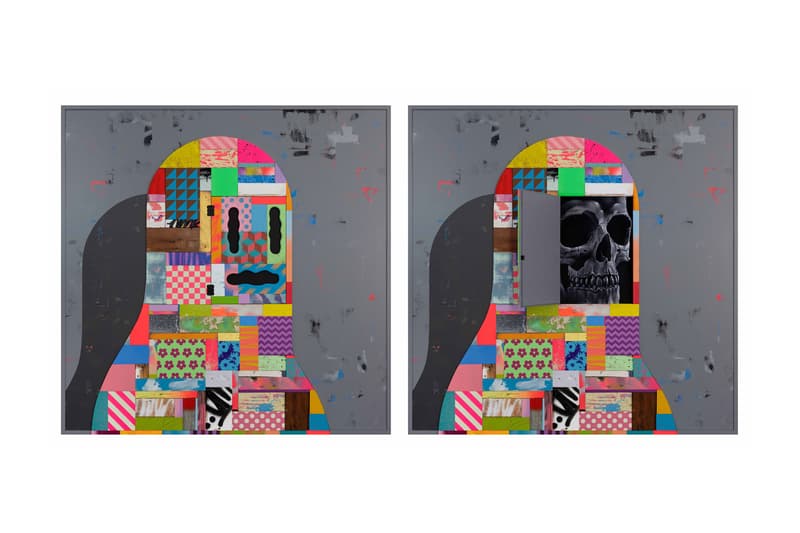 5 of 5
Michael Reeder Navigates Life and Death in 'Pushing up Daisies' Exhibition
Featuring paintings of the artist's 'Cyber Bandit' NFTs.
---
Allouche Gallery in New York is launching a new solo exhibition entitled Pushing Up Daisies that will feature never before seen works by the internationally-known American artist, Michael Reeder. The body of work zeroes in on the duality of life and death as well as what lies beyond.
The artist's recurring motif of a human skull is ever present in the collection of works as Reeder imagines the form in distinct compositions to connote the presence of death and life that once harbored the bony vessels. One painting entitled "Blurred Lines" portrays a realistic-painted skull with obscure details inside a pill-shaped silhouette that contrasts its warm magenta background. Another work titled "Here Lies Man," features a skull figure laying on the ground beside daisies to reinforce the show's theme.
"The NFT project utilized digitally and physically rendered traits fed through a computer generator to create 5,000 unique characters called the Cyber Bandits," said Reeder. "This collaboration between artist and computer pushed the imagery well beyond my internal stylistic biases and produced a diverse range of brand-new character variations."
Pushing Up Daisies will feature the artist's first physically painted generative Cyber Bandit, specifically numbered 1220. Six other works in the exhibition will also include painted background layers that were scanned and directly used as traits in the artist's NFT project. "Blurring the lines between digital and physical art has been a focus for me all year, and I'm excited to bring it all full circle with Pushing Up Daisies," he said.
Pushing Up Daisies will run from November 10 until December 12, 2022 at Allouche Gallery in New York City.
Allouche Gallery
77 Mercer St.
New York, NY 10012