Judge Orders Drake and 21 Savage To Stop Promoting Parody 'Vogue' Magazine
The rapper are being sued by Condé Nast for $4 million USD.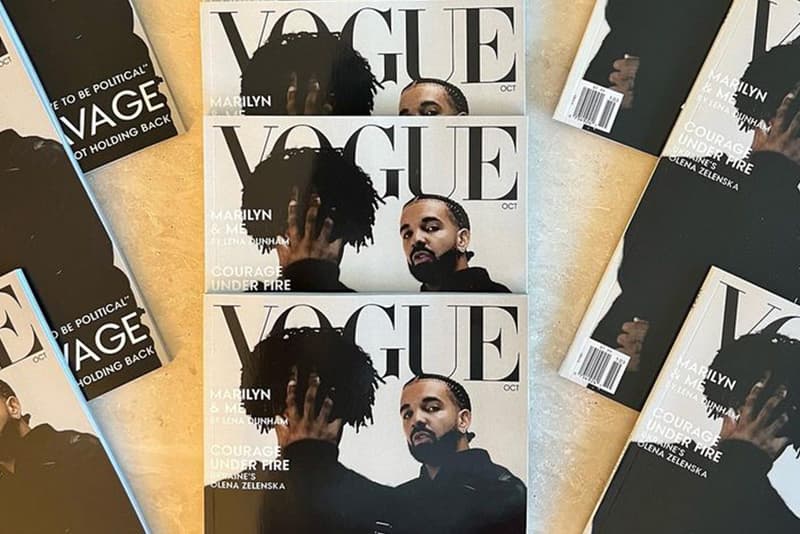 A U.S. judge has ordered Drake and 21 Savage to stop using their spoof Vogue magazine to promote their new album Her Loss, Reuters reported.
The order arrived almost a week after Her Loss dropped, and just two days after Vogue publisher Condé Nast filed a $4 million USD lawsuit against the two rappers for the publicity stunt. Leading up to the album's debut, Drake and 21 Savage had released fake copies of Vogue magazines starring themselves and put up posters around New York City promoting the cover.
In the suit, Condé Nast said that Drake and 21 Savage hadn't received permission to make the fake magazines, nor were they supported in the move by Vogue editor-in-chief Anna Wintour like they claimed.
U.S. District Judge Jed Rakoff in Manhattan issued a temporary restraining order requiring the rappers to cease distributing and promoting the fake magazine, in real life and on social media, and to abstain from mentioning Wintour's name, according to Reuters.
Judge Rakoff said that the publisher demonstrated a "likelihood of success" in its trademark infringement suit and that Condé Nast had been "irreparably harmed" by the rappers' actions.
A longer injunction will be considered in a follow-up hearing on November 22.
In other music news, Paul McCartney has revealed a vinyl box set with 80 7-inch singles.