Christopher Ward's C1 Bel Canto Is the Most Affordable Swiss-Made Mechanical Chiming Watch
Priced at $3,400 USD.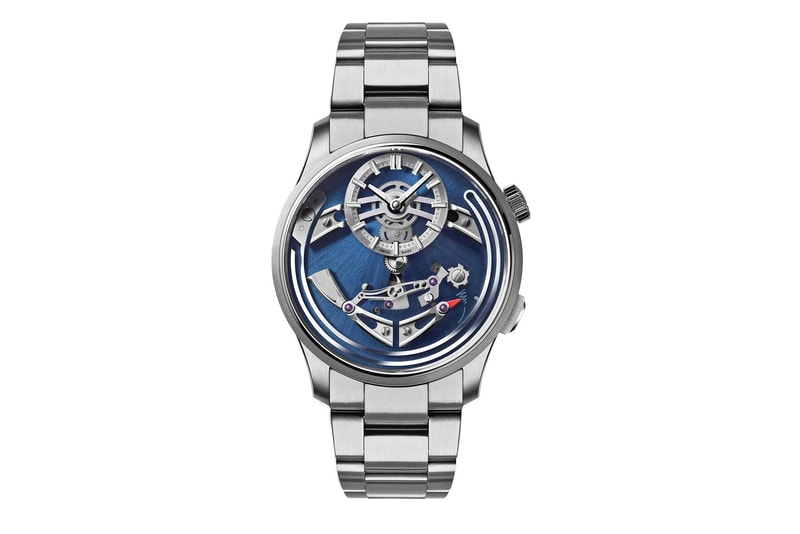 Christopher Ward has just set a new benchmark in the watch world with what is one of the most affordable Swiss mechanical chiming watches. The C1 Bel Canto (beautiful singing) is powered by Christopher Ward's new FS01 movement that sees a Sonnerie au Passage complication which enables the watch chimes every hour.
Seen in watches at price points far greater than the £2,995 GBP ($3,400 USD) price tag for the C1 Bel Canto, this sets a new standard on the levels of complications that are available in a mechanical Swiss watch below the $3,500 USD price point. By moving the dial up, as well as incorporating more components, the movement is able to make use of the jumping hour function found in a JJ01 movement so that a lever can strike a titanium gong at the lower portions of the case.
The 41mm Grade-5 titanium case is complimented with either a bracelet or leather strap in brown or blue. Those looking to turn off the chime function can do so via the pusher at the 4 o'clock position. Limited to 300 pieces, head over to Christopher Ward to learn more.
In other watch news, Rolex smashes the record for the highest performance dive watch with 11,000m Deepsea Challenge.