Legendary Ferrari Enzo Sells for $2.8M USD
The modern-classic is now 20 years old, and prices are rising.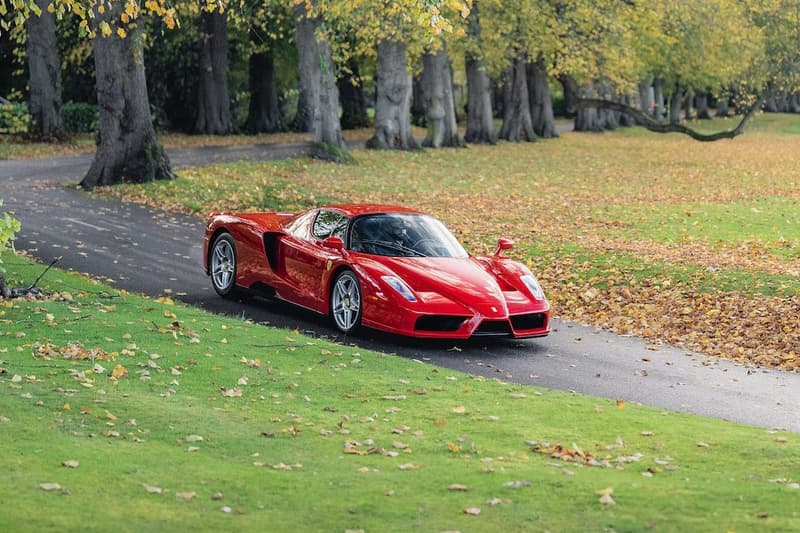 1 of 8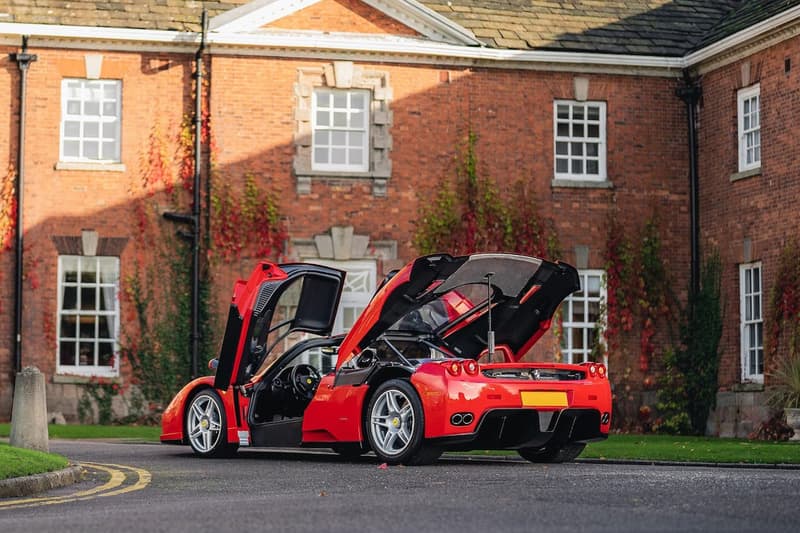 2 of 8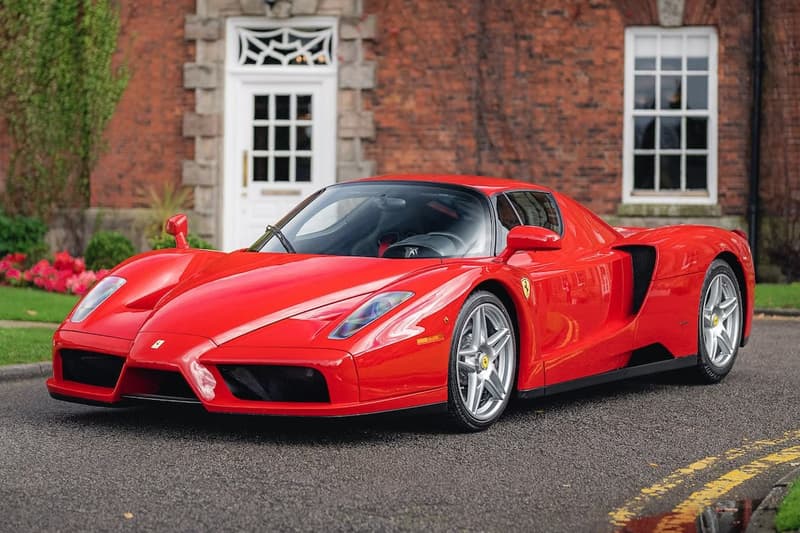 3 of 8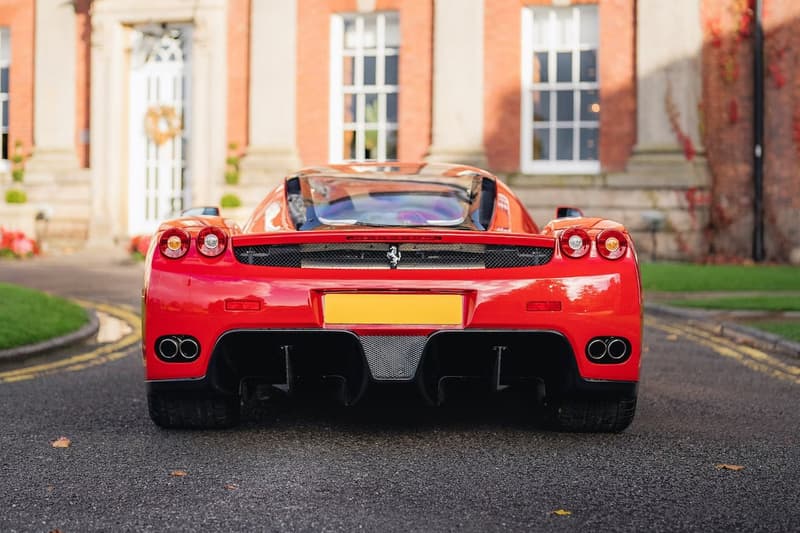 4 of 8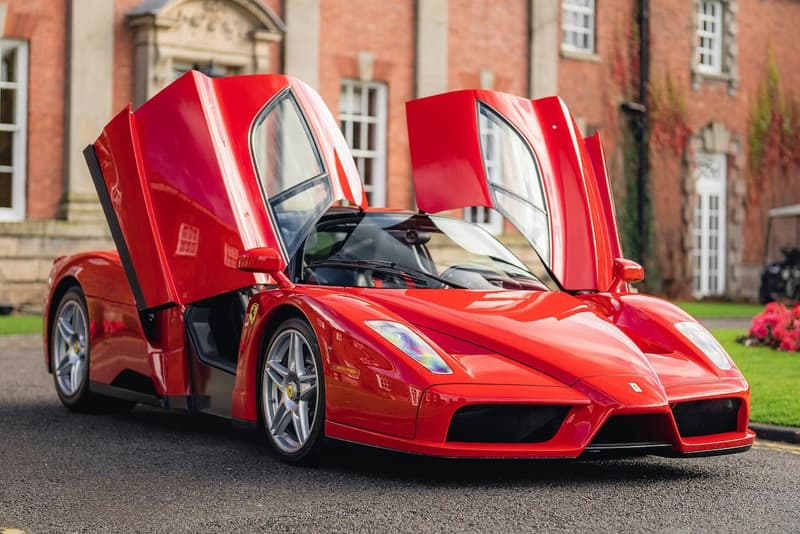 5 of 8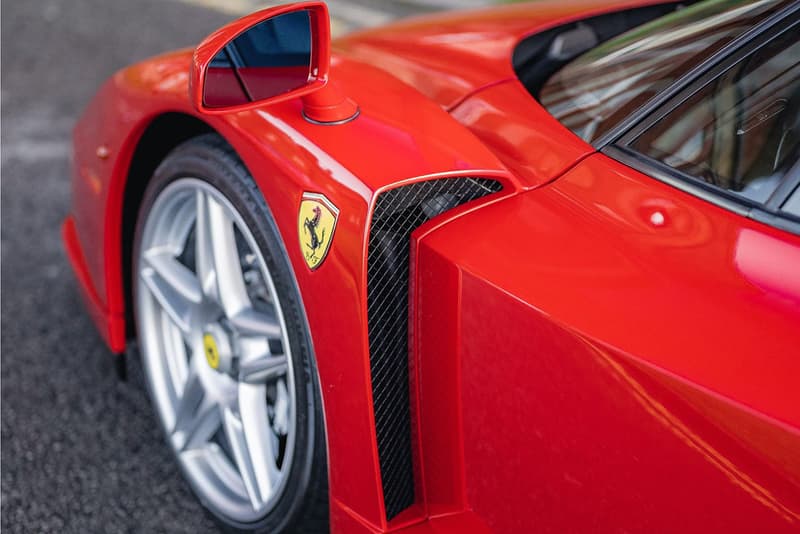 6 of 8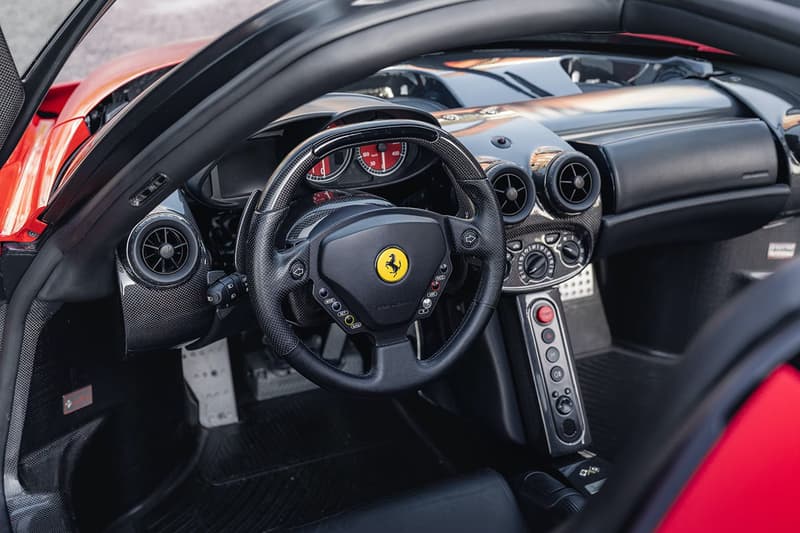 7 of 8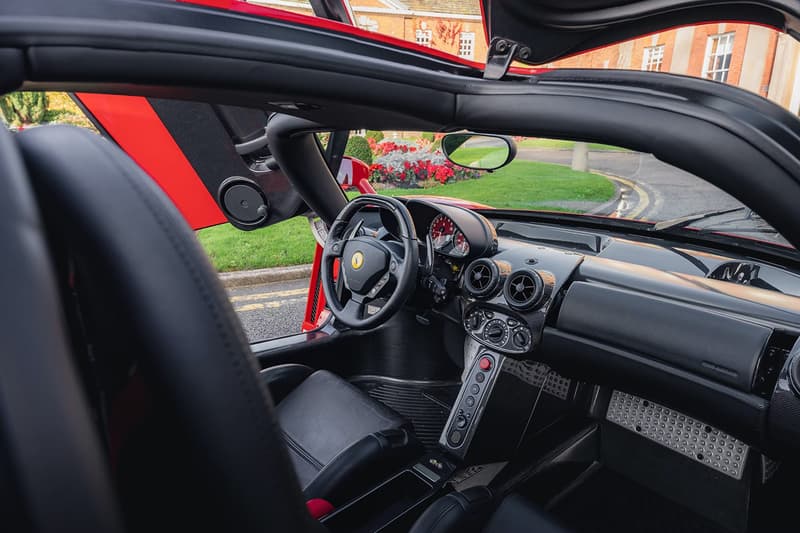 8 of 8
The Ferrari Enzo is one of the Italian marque's most formidable and desirable cars it has ever made, and now one has appeared — and sold — at auction for precisely £2,510,500 GBP (approximately $2.87M USD).
When it first launched in 2002, the Enzo arrived as the car to make Ferrari the undisputed king of supercars once again. Following up on the legendary F40 and the divisive F50, the Enzo packed all the credentials not just to compete, but to knock off the competition from Lamborghini, Maserati, and Porsche. The result included a six-liter naturally aspirated V12 that could produce 651 BHP, with all of this being sent to the rear wheels via a then-revolutionary six-speed automated manual F1 paddle shift transmission.
This particular Enzo comes in the highly sought-after colorway of "Rosso Corsa" over silver 19" rims, sitting pretty alongside Scuderia shields on the front fenders and an interior clad in "Nero" leather and carbon fiber. Combined, these tones make for one of the most instantly recognizable Enzos, a car that's as beautiful to look at as it is to drive.
Prices for these cars continue to rise — the only white Enzo sold for a snip over $6M USD earlier this year, while other iterations usually sell for around $2.5M USD, until now.
Take a closer look at the Ferrari Enzo above, and find more sales on Collecting Cars' website.
Elsewhere in the automotive world, Hypebeast recently got behind the wheel of the Mercedes-AMG SL63.