Thomas Finney's Brief-Shaped Bags Elevate FW22's Underwear Trend
Each piece is hand-made in the U.S.A. using 100% Italian leather.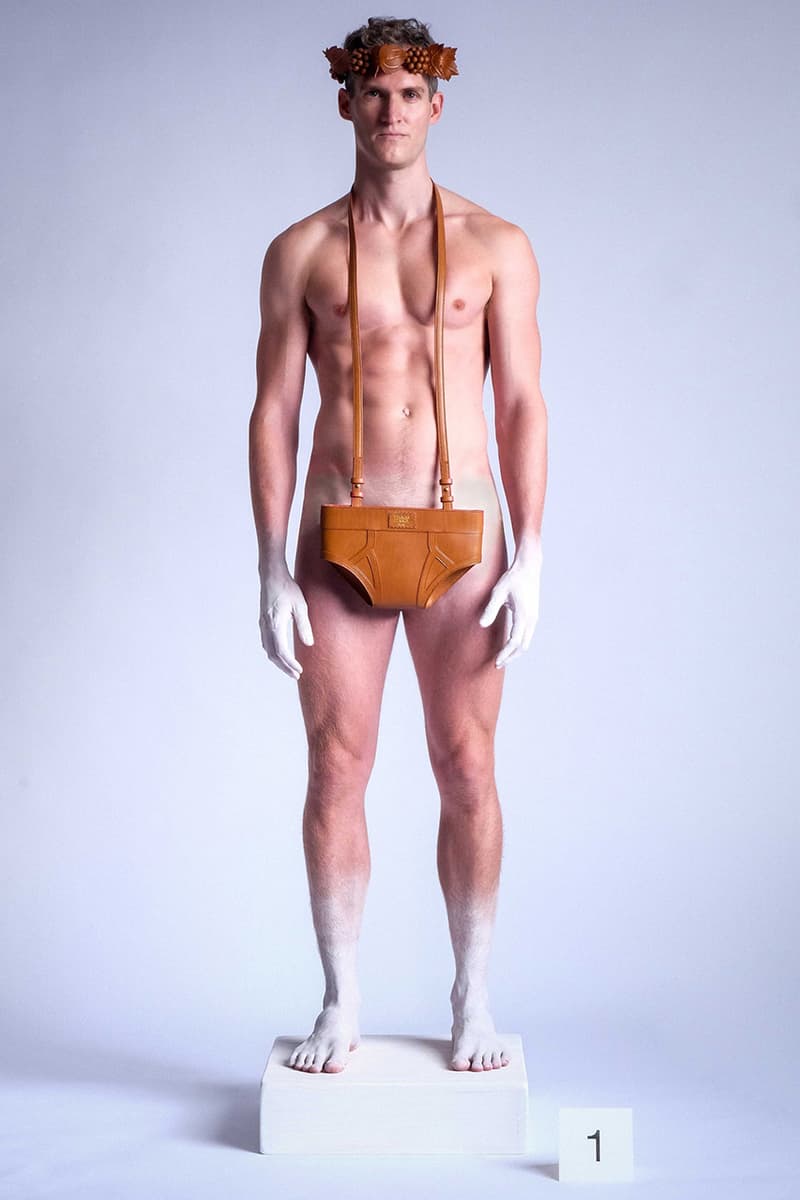 1 of 7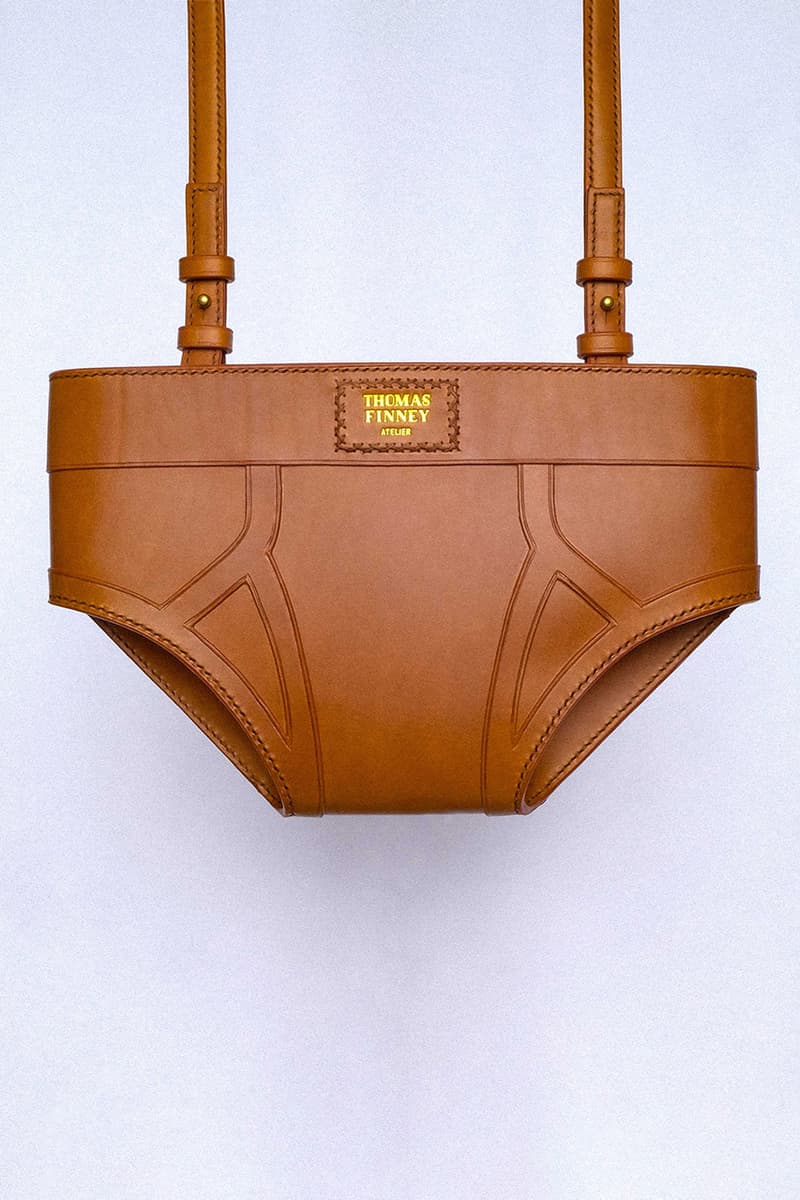 2 of 7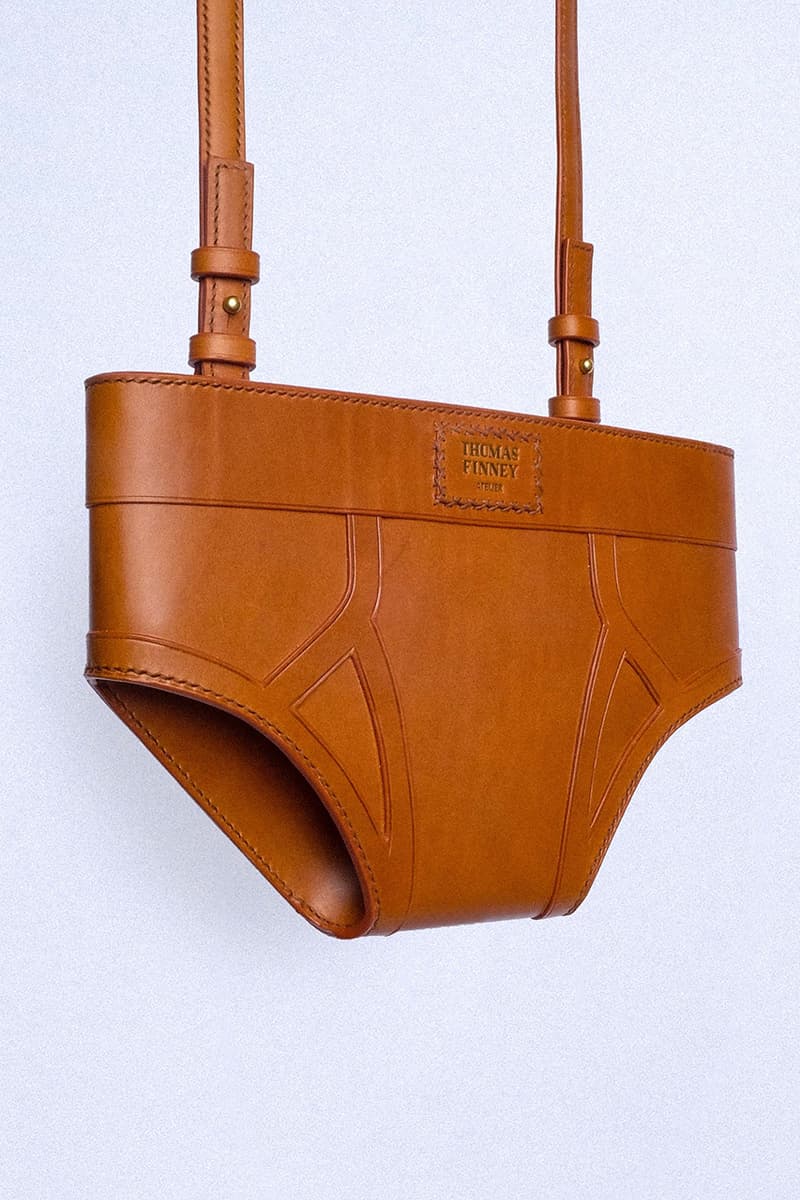 3 of 7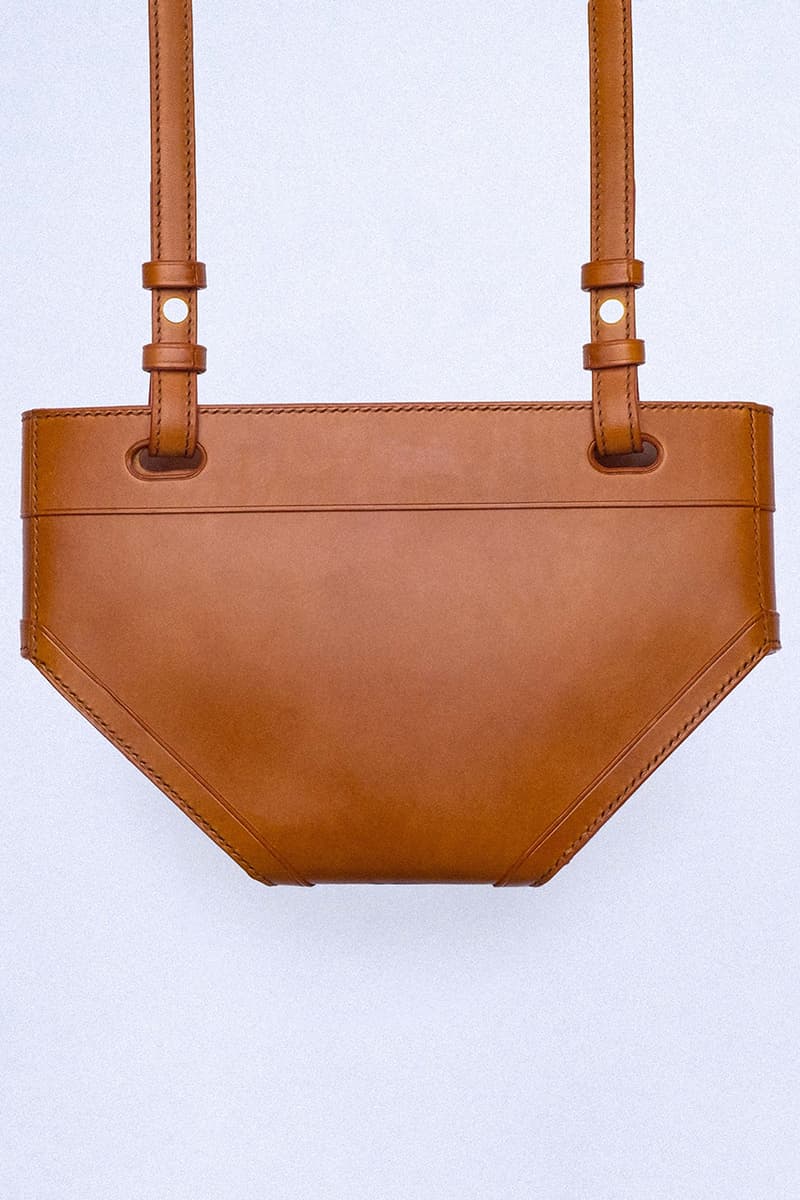 4 of 7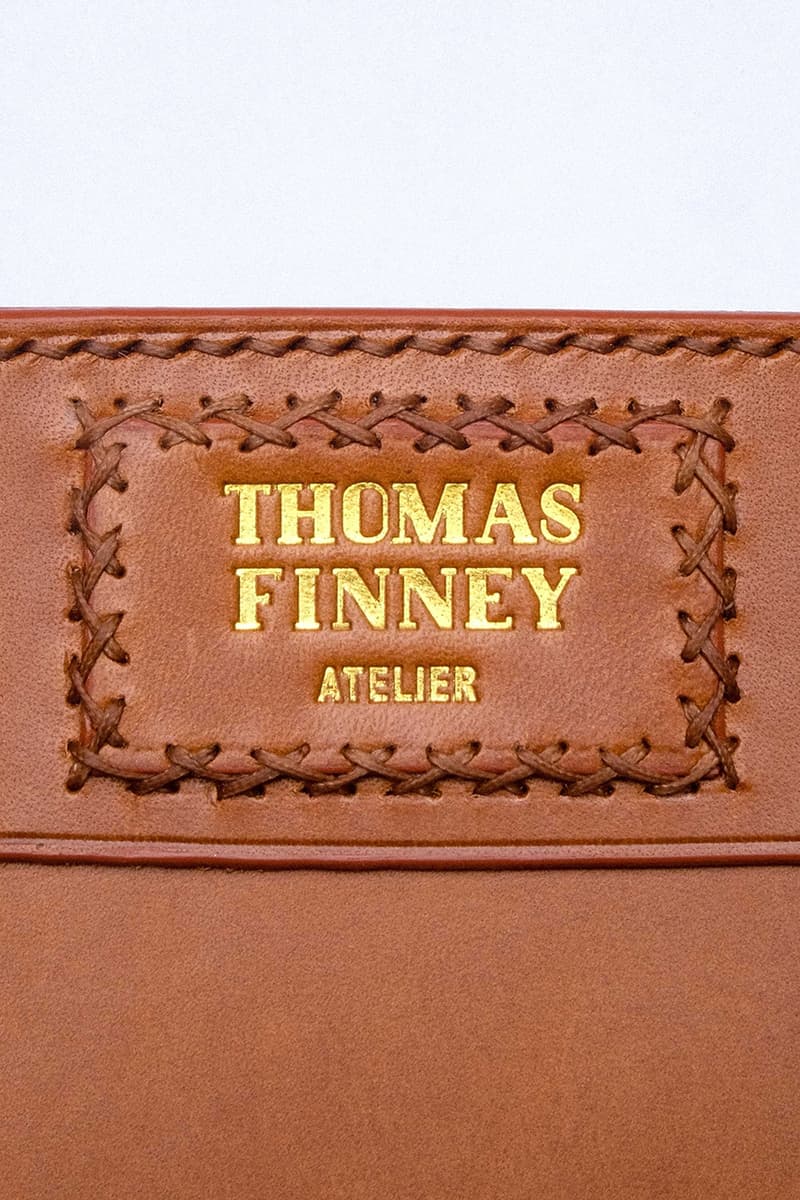 5 of 7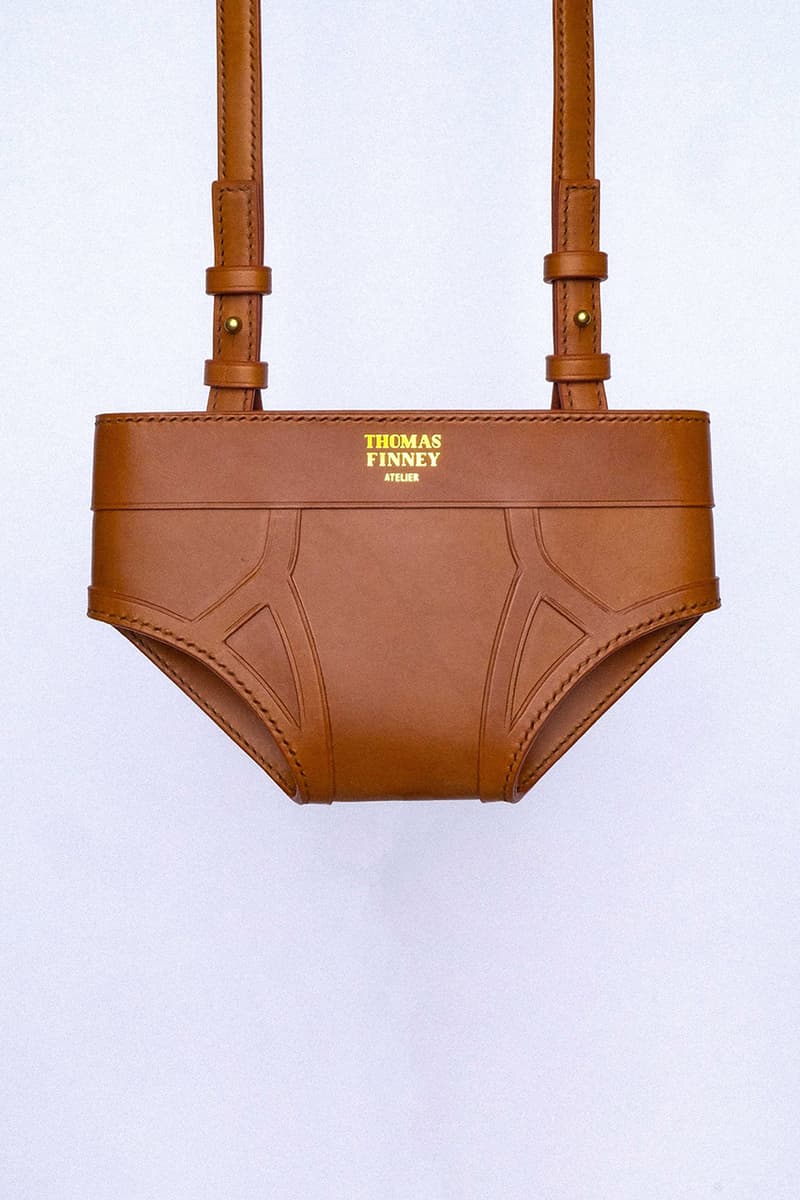 6 of 7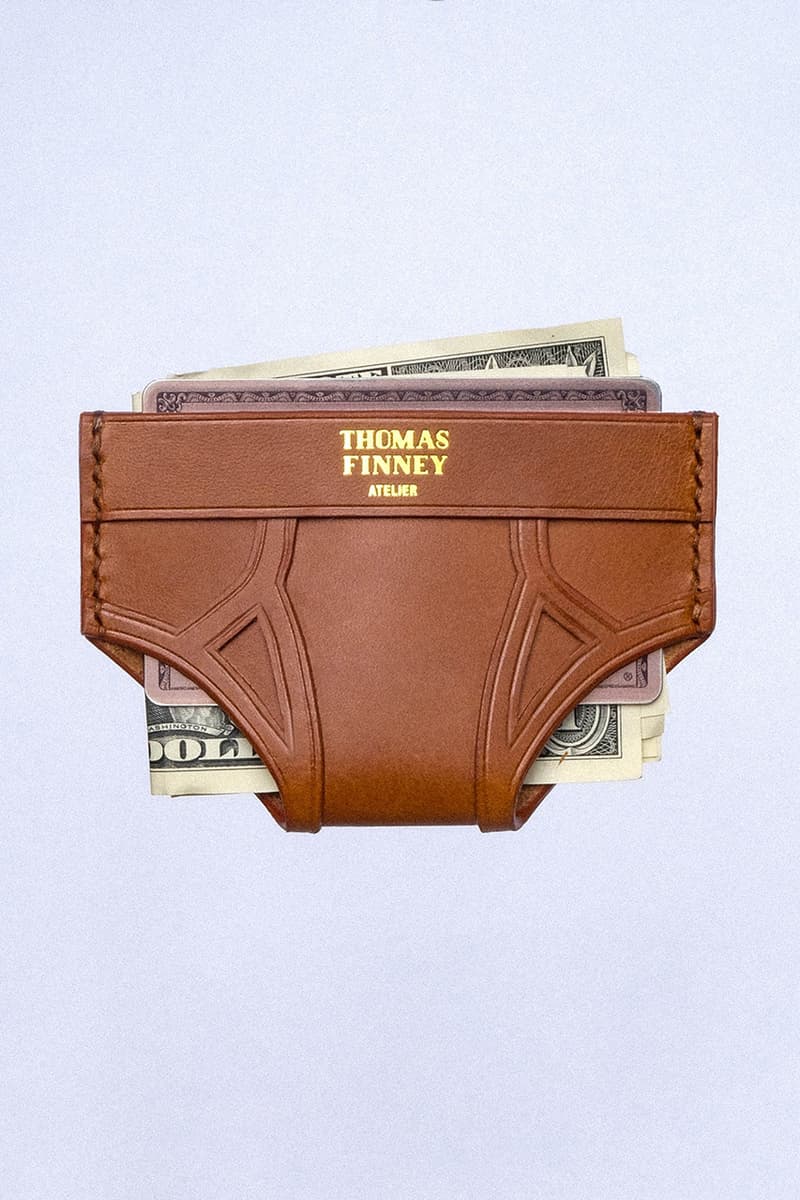 7 of 7
As José Criales-Unzueta noted in their piece for i-D, "for AW22, underwear is being pulled up into its main character era as a trend so ubiquitous it exists across brands regardless of aesthetic." Indeed, exposed underwear is a big trend for the season of Fall/Winter 2022, with the likes of Kim Jones' Dior, Glenn Martens' Y/Project and even Summer 2023's Balenciaga "The Mud Show" collection all exploring the new height of undergarments, and now the humble pair of briefs is getting a luxurious makeover thanks to Thomas Finney.
Finney, who cut his teeth at Thom Browne in the 2010s working alongside the master tailor Rocco Ciccarelli, turned his attention to leatherwork in 2020. Described as "wearable art," Finney's designs explore his true love of handmade leather goods, and now a range of briefs-shaped accessories have joined his growing collection that previously consisted of puffy cardholders and the $1,000 USD "Twinkberry Crown."
Here, Thomas Finney Studio reveals a regular-sized bag, a mini bag, and a cardholder each hand-made in the U.S.A. using 100% brown Italian leather. Hand-stitched with waxed thread, the finished result realizes a pair of briefs in leather, almost falling into the world of trompe-l'œil with panels creating a minutely three-dimensional finish.
Elsewhere, gold-stamped branding, adjustable straps on the bags, zipper closure and an open-bottom round off the three pieces.
Prices range from $149 USD to $950 USD and all three pieces can be bought from Thomas Finney Studios' website now.
For more unique bags, check out this tabi-stamped Maison Margiela tote.