Rian Johnson Confirms That Daniel Craig's 'Knives Out' Character Is Gay
"Obviously."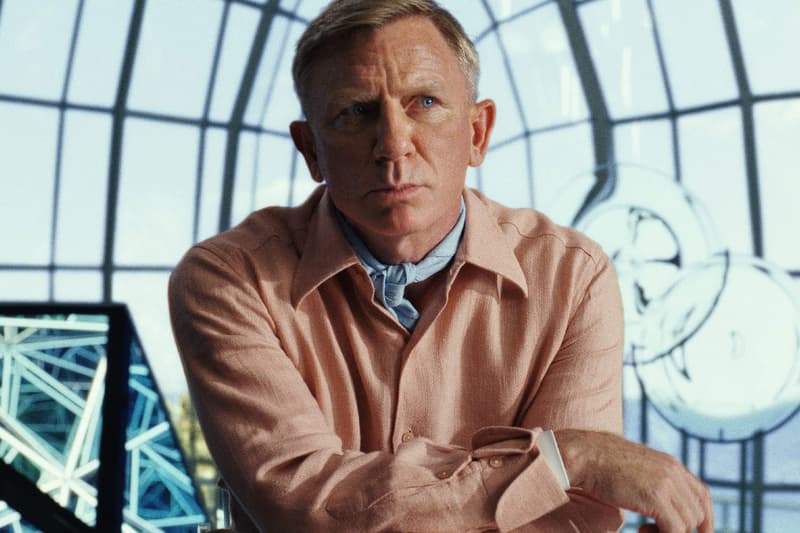 Knives Out director Rian Johnson has publicly confirmed that Benoit Blanc, portrayed by Daniel Craig, is "obviously" gay.
During a press conference at the London Film Festival, the filmmaker was asked about the possibility of Blanc being queer as a scene in the upcoming Glass Onion sequel suggested that the main character was living with another man. "Yes, he obviously is," Johnson answered. "And there's nobody in the world I can imagine in bringing me more joy for Benoit Blanc to be with," he continued, referring to still-unnamed actor who cameos as Blanc's partner. "No spoilers [but] who wouldn't want to live with that person?" Craig chimed in.
Glass Onion follows the return of Benoit Blanc as he's tasked to solve a murder mystery on a private Greek Island owned by tech billionaire Miles Bron, played by Edward Norton. Also joining him and Craig in this new ensemble cast are Janelle Monáe, Kathryn Hahn, Leslie Odom Jr., Jessica Henwick, Madelyn Cline, Kate Hudson and Dave Bautista, along with special guest appearances from Joseph Gordon-Levitt. Natasha Lyonne, Hugh Grant, Yo-Yo Ma and the late Stephen Sondheim and Angela Lansbury in their last film appearances.
Glass Onion hits theaters November 23 for a limited one-week run before hitting Netflix on December 23.
Elsewhere in entertainment, watch the official trailer for Michael B. Jordan's Creed III.