Marc Newson's Furniture Touches Down at Gagosian Athens
Blue and white pieces are intended as a love letter to Greece.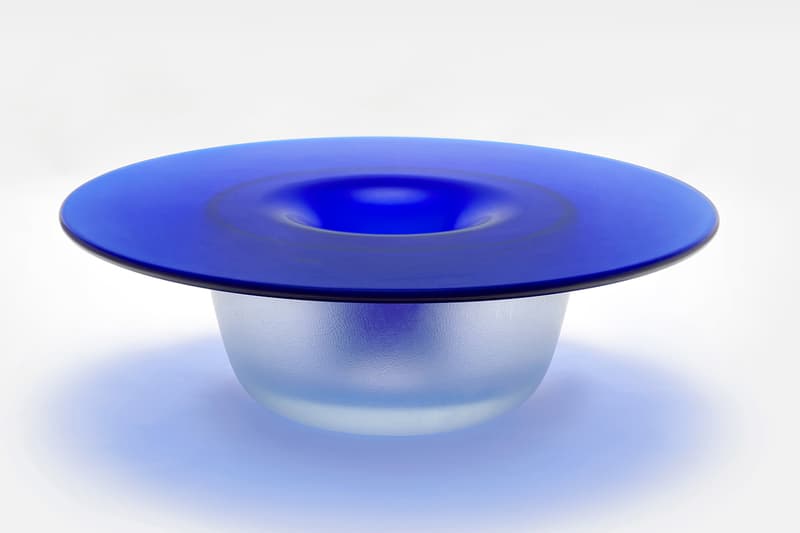 1 of 6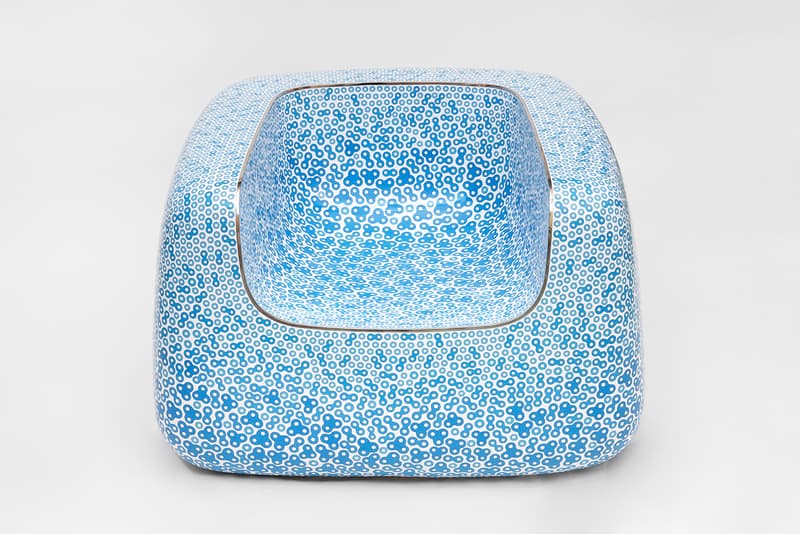 2 of 6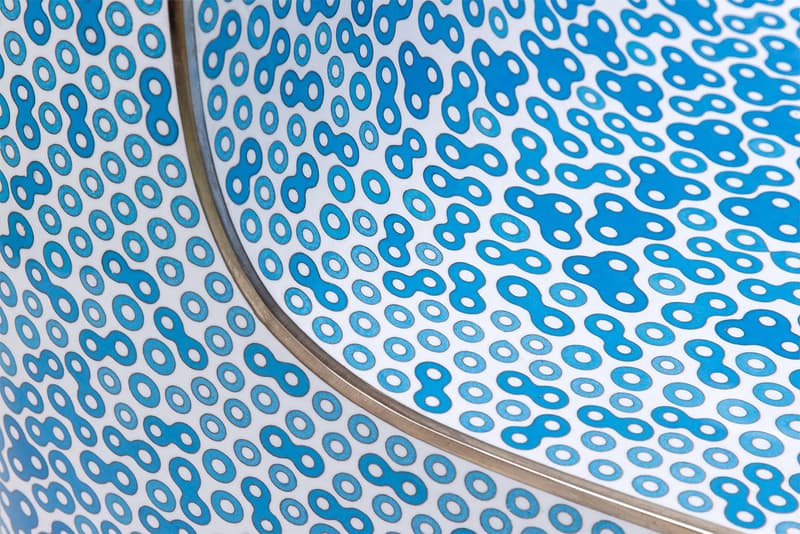 3 of 6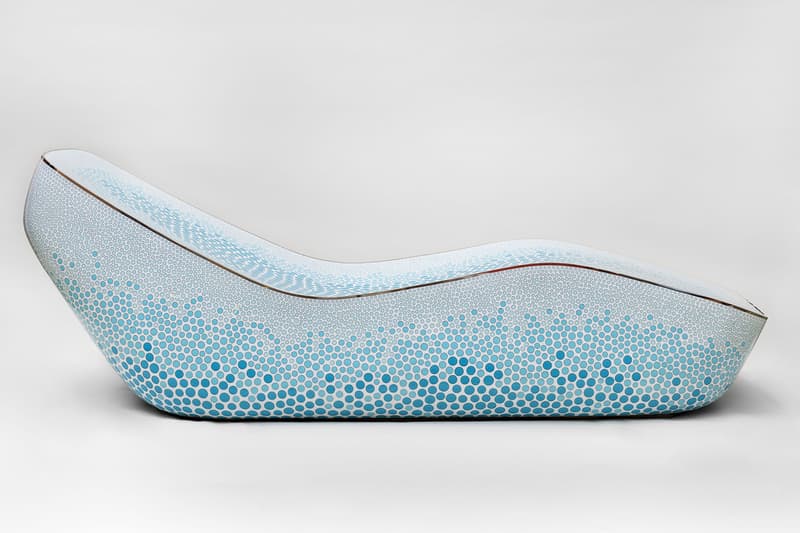 4 of 6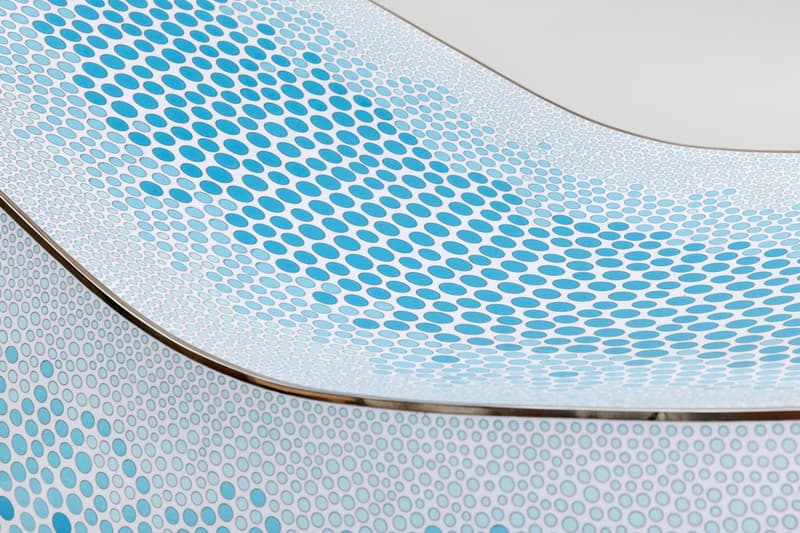 5 of 6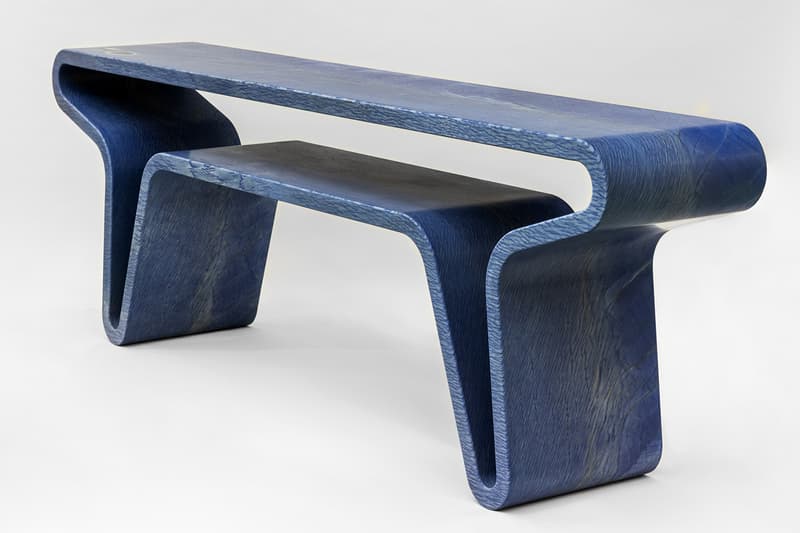 6 of 6
A collection of new limited-edition furniture pieces by Marc Newson are going on show at the Gagosian's Athens outpost, in an exhibition that celebrates Greece's traditional colors.
For the show, which officially opens October 25, Newson has released a new chair and lounge – both of which make use of his favored cloisonné technique. More typically reserved for small objects, the ancient method sees metal objects decorated with colored material that is held in place by thin copper strips. Working alongside a team of artisans in Beijing, the pieces are then fired as many as twelve times in custom-made kilns. Each of the new pieces, as with everything else in the show, arrive in blue and white tones and are decorated in "orgone" motifs.
Elsewhere, the designer will show versions of his surfboards in blue and uncolored aluminum, a console that takes on the shape of a ribbon crafted from Azul Macaubas, and a blue and white version of his blown glass tables. Across the show, the works "combine classical materials with advanced technology", the gallery says. "Greece and Greek culture have always been close to my heart, and it's an honor to share these works in Athens," adds Newson, who in an exclusive interview with Hypebeast earlier this year shared details of his inspirations and insight into his career to date, describing himself as an "unusual" designer.
Newson's solo show opens at Gagosian Athens on October 25 and runs through January 7, 2023. Elsewhere in design, familiarise yourself with Belgian rising star Arthur Vandergucht, whose metal furniture takes inspiration from his passion for skating.
Gagosian
22 Anapiron Polemou Street
Athens 11521