Eminem To Celebrate '8 Mile' 20th Anniversary with Deluxe Edition LP
Dropping this Friday.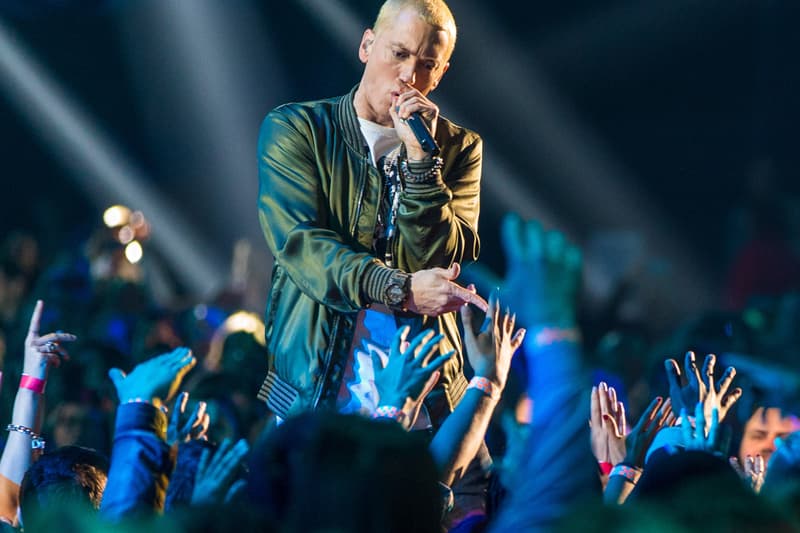 Eminem is celebrating 20 years of 8 Mile with a deluxe edition of the film's soundtrack, out this Friday. The Detroit rapper shared the news on social media alongside a montage of cuts from the 2002 rap-centric movie.
Directed by Curtis Hanson and written by Scott Silver, the semi-autobiographical film stars Eminem as Jimmy Smith Jr., an aspiring rapper attempting to launch his career in the underground battle rap scene of Detroit. Portions of the storyline were inspired by Eminem's own life and the earlier days of his career as an artist.
"I'm still standing here screaming "f*** the Free World,"" the rapper wrote on Twitter. "#8Mile 20th Anniversary Deluxe Edition of the soundtrack drops on streaming Friday!"
The original iteration of the album, 8 Mile: Music from and Inspired by the Motion Picture, was released in tandem with the film on October 29, 2002. The LP featured rap mainstays including JAY-Z, 50 Cent, Nas, Rakim and Gang Starr, and debuted one of Eminem's most famous songs to date, "Lose Yourself."
Eminem's deluxe edition of 8 Mile is out for streaming on Friday, October 28. In the meantime, revisit the original soundtrack.
In other music news, Spotify has reached 195 million paid subscribers, surpassing Q3 expectations.