PXG and Collaborator Nick Jonas Talk Fashion, Golf's New Frontier and the All-New PXG x NJ Capsule Ahead of SoHo Pop-Up
The pop-up will debut the PXG x NJ Capsule alongside a panel discussion with Nick Jonas and PXG Apparel President and Executive Creative Director Renee Parsons.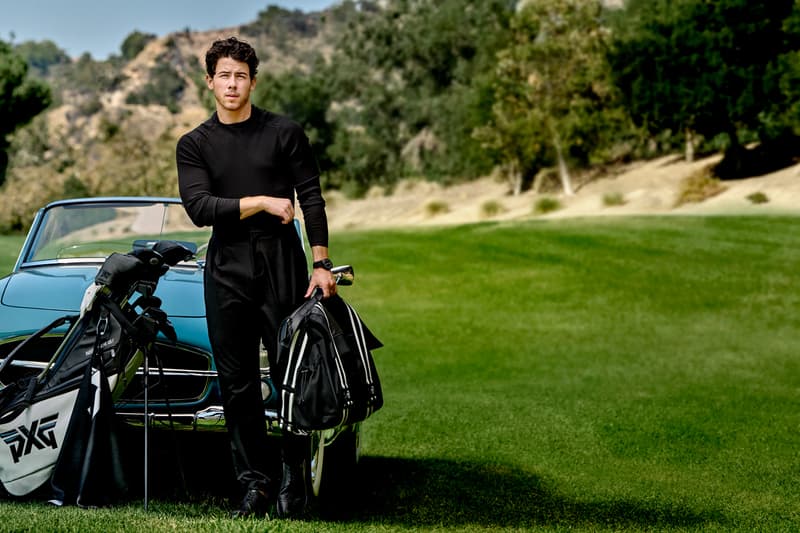 1 of 5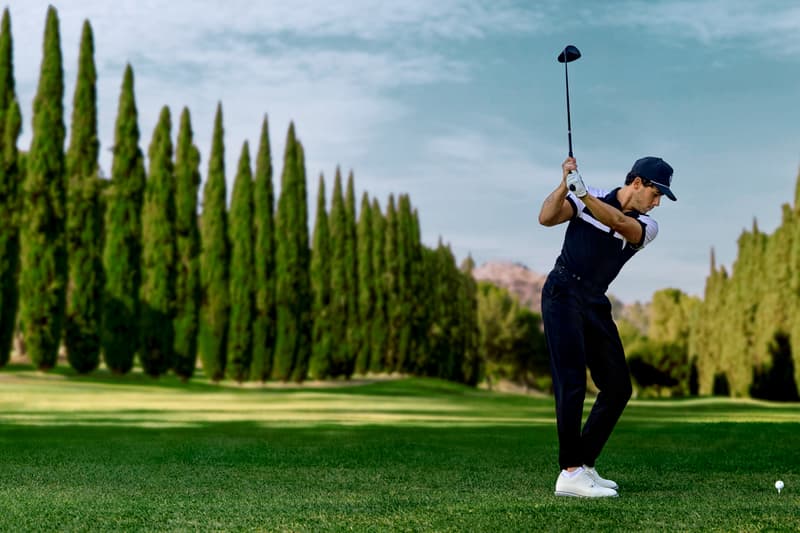 2 of 5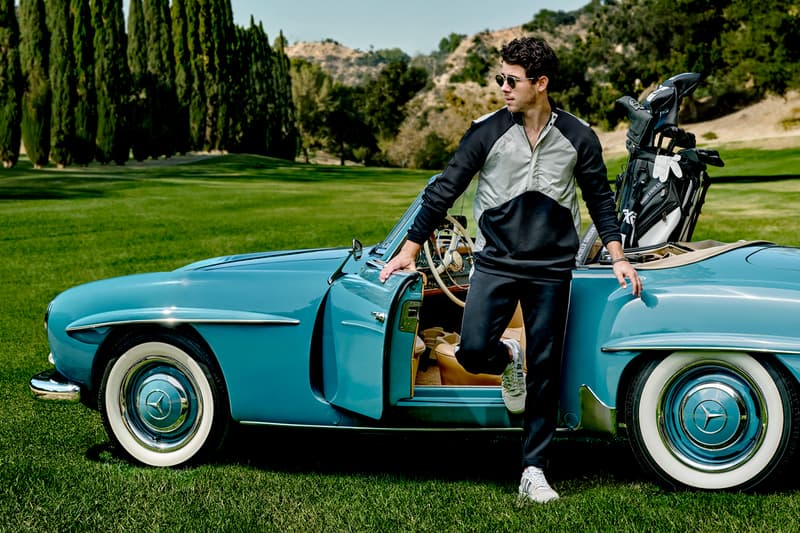 3 of 5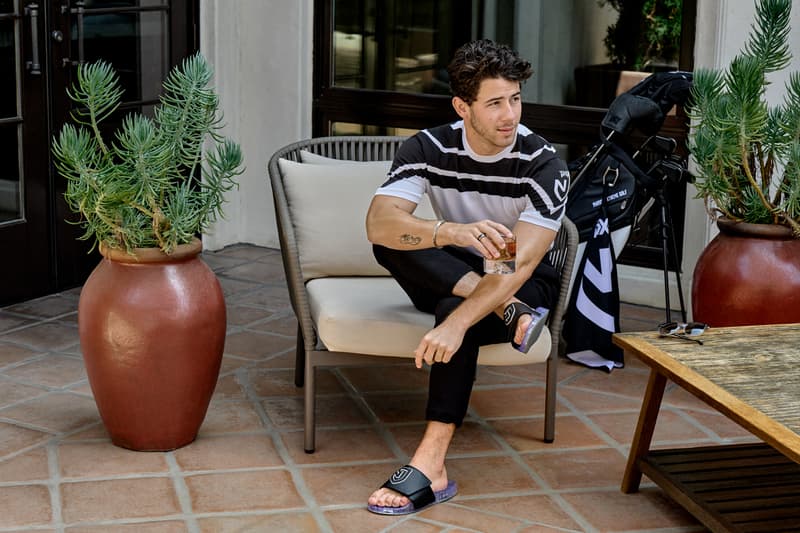 4 of 5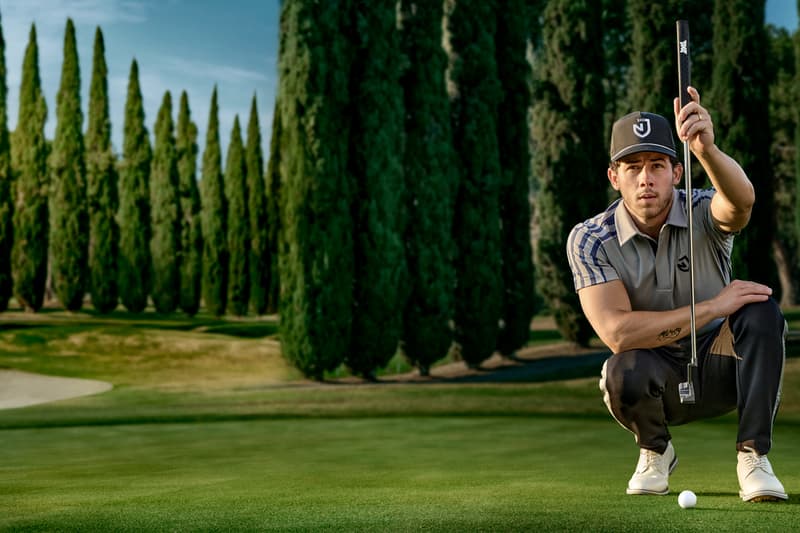 5 of 5
PXG will debut its PXG x NJ apparel capsule — created in partnership with singer-songwriter and actor Nick Jonas — during an experiential New York City pop-up in SoHo on November 15. In celebration of the capsule, Nick Jonas and PXG's Apparel President and Executive Creative Director, Renee Parsons, will speak at a panel discussion moderated by Hypebeast's Associate Creative Director, Courtney Kenefick, and Hypegolf's Senior Editor, Ray Mate. The event will recreate the exclusive clubhouse experience of Scottsdale National Golf Club, which shares ownership with PXG. Attendees can book a "tee time" to access the event and gain insight into the collaborative process behind the capsule.
Teaming up with singer-songwriter and actor Nick Jonas, the PXG x NJ capsule finds a sweet spot where fashion and sport merge. The recording artist is a member of Scottsdale National Golf Club located in Scottsdale, Arizona, and is close friends with owners Bob and Renee Parsons. Though not a professional golfer, Jonas was thrilled at the prospect of collaborating on a clothing collection with PXG. The PXG x NJ capsule organically arose between a shared vision to create inclusive, all-around golf styles that are just as functional on the course as they are getting drinks with friends — golf wear that speaks to a new frontier of players and their lifestyles. "We wanted to build this out as après golf with hybrid pieces where lifestyle and golf meet," explains Jonas, "so whether that's a night out with friends, work or even a date, you've got something for every environment, including staying active. I think it's amazing to see how naturally, with this new wave of golfers, there's a new fashion element to it as well."
The range expresses sartorial and technical panache through modernized design elements. Black-and-white colorblocking and a crest-inspired "NJ" motif pay homage to PXG's heritage, while seasonal pops of color brighten the range's retro silhouettes. The assortment of polos, long-sleeves, vests, jackets and trousers build versatile head-to-toe kits that cater to budding golf enthusiasts who enjoy the country club aesthetic but desire edgier, on-trend styles that can function outside of the sport. The capsule also introduces a golf slider to the fore, an often overlooked staple for golf players itching to unwind after a day on the course. "Taking the spikes that would traditionally be at the bottom of a shoe, but embedding them inside the sole of a slide is a unique twist," says Jonas. "It's something I've never seen before, and I was thrilled to design. The bags are highly functional and unique as well — whether it's the waistpack or the duffle bag — there's kind of something for everybody in this capsule." The trousers are among his favorites, tailored with a '50s- and '60s-inspired pleated front and relaxed flair at the bottom hem, described by Jonas as a "modern and clean take on a classic silhouette."
Both parties envisioned pieces with universal appeal that could simplify traveling and impromptu golf trips. "PXG always has that sensibility," notes Parsons. "We look outside of golf for inspiration when designing our apparel and accessories collections each season — we have that in our DNA to start. Bringing Nick in with his ideas and his creativity was a beautiful, creative partnership." For younger players dominating the sport, the PXG x NJ capsule offers a refreshing twist on golf's traditional dress code. Often golf is perceived as a microcosm — evolving the sport requires rethinking the country club landscape beyond the course for all players.
Scottsdale National Golf Club mirrors this sentiment, honing in on experiences that create community and render the club environment at an intersection with sport and culture. Renee Parsons is a pivotal force behind the club's flavor, abandoning some of the regulations that are known to stiffen the game in lieu of progressive initiatives. Leveraging her background in hospitality, Parsons fitted the club with contemporary fixtures, furniture and a rollout of lifestyle amenities and programs that diversify and enrich the sport — everything from yoga studios to hosting Wino Wednesdays, where members enjoy artisanal wine tastings. As a part of her mission and creative stamp on PXG, Parsons worked diligently to bring visibility to emerging female golfers who've paved new territory in the sport. "We have more LPGA players on staff than male PGA, for example," says Parsons. "A lot of times, women don't necessarily feel welcome at a golf club or in the sport, and it can be very intimidating. We've always tried to make it more inclusive, so women do not feel like interlopers."
For many, fashion is a gateway into golf. It's through self-expression that newcomers define their role in the sport, and brands like PXG empower players to embrace their game and evolution in its history. During the NYC pop-up, Parsons hopes to connect with golf lovers who share in PXG's mission to open the sport to new generations and transcend experiences off the course. "I'm excited for [guests] to see the level of detail and design in these pieces. The quality that is present — just the level of the trims and little touches that I think people will be really excited about. And we're excited to launch our first [venture] into footwear with Nick."
The PXG x NJ capsule is available to shop online and in PXG stores starting November 15th. Visit PXG's website to reserve a "tee time" during the SoHo pop-up. For those not in the New York area, PXG will also host a pop-up in Los Angeles on November 19 through the 20.