Will 2022 Be the Year of 'Goblincore'?
A look inside the rapidly-rising movement that's set to break through to the mainstream.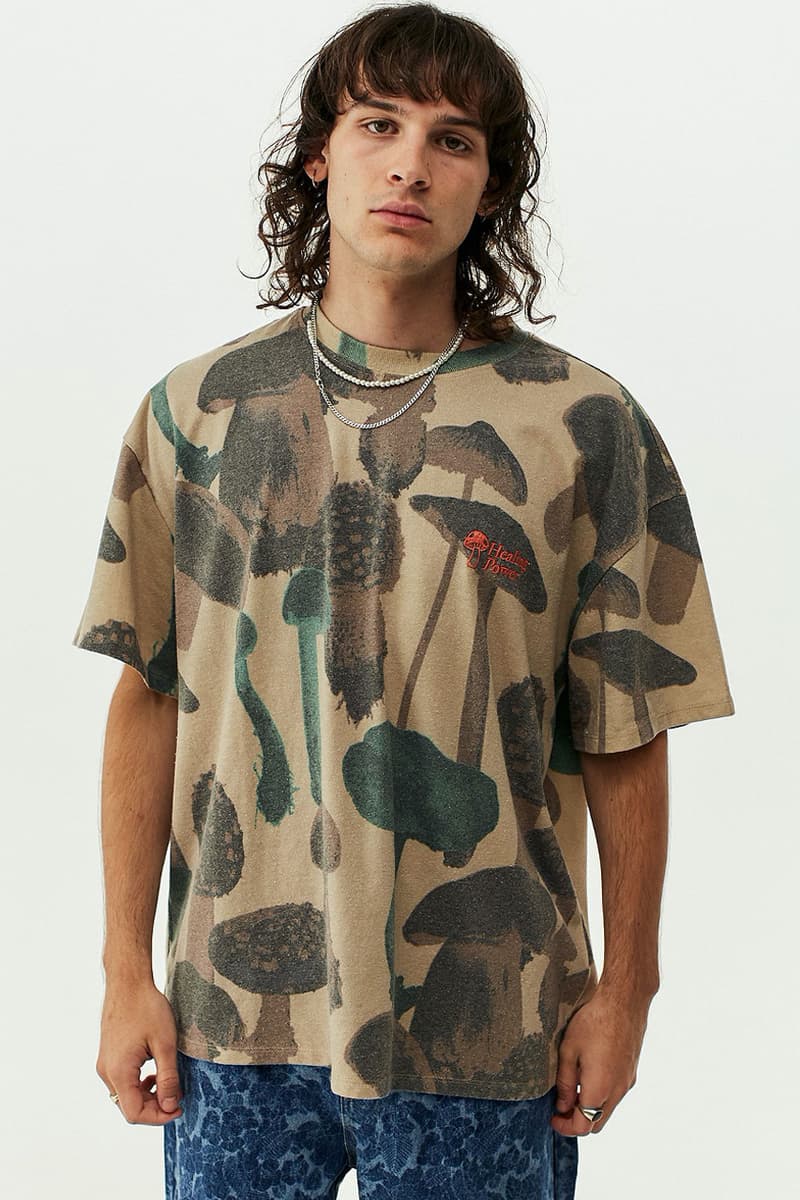 Will 2022 Be the Year of 'Goblincore'?
A look inside the rapidly-rising movement that's set to break through to the mainstream.
There's always more than what meets the eye when it comes to emerging fashion trends. While the appeal of an ideology can often spark a new subculture on its own, the pull of a visually pleasing aesthetic is, in most cases, just as important.
The reference here is goblincore: a visual and lifestyle collective inspired by the mythical creature. What may look like a trend centered around the same vibe as Shrek's little vest, its meaning runs a lot deeper.
Celebrating the chaotic and embracing the unordinary, goblincore hones in on everything from forest moss, swamps and plants, to rocks, mushrooms and insects for its inspiration. Regularly uttered in the same breath as cottagecore, earthcore and fairycore, the trend is an appreciation of the more unconventional elements of nature and the less traditionally aesthetically pleasing aspects.
Since its rise to prominence in early 2020, goblincore has for the most part relied on the internet for spreading its message. Spotlighted on occasions last year, it's since been touted as one of fashion's things to watch in Instagram's recent 2022 trend report, with the hashtag garnering more than 750 million views on TikTok to-date, and amassing an almost 30,000-strong membership on the r/goblincore subreddit. This could be the year that it hits the mainstream.
"As someone who lives in the countryside, goblincore felt very relatable," explains Parker, a Tiktok user with over 114,000 followers, and a keen member of the goblincore community. "While its primary influence is nature and the fantasy genre, I tend to associate certain pieces of media with goblincore, such as Over the Garden Wall, The Lord of the Rings and Dark Crystal. They all have a similar sort of fantasy vibe to them, slightly darker than its cottagecore counterpart".
But how does it translate into the world of fashion?
"Goblincore combines whimsy and comfort," says Parker. Vintage knitted jumpers and dungarees are key goblincore items, he says, in a palette of primarily earth tones "As goblincore is an aesthetic that celebrates nature and the world around us, I think being more sustainable is really important, so I prefer to buy the majority of my clothes second hand so as to not contribute to fast fashion when possible".
While goblincore can easily be boiled down to simply earth-toned second-hand garments, for Ana Arrants — another member of the goblincore social community — the connection between clothing and nature runs a lot deeper.
"Sometimes when I'm putting together an outfit, I try to think of what a tree would wear," she explains. "Nature can be very inspiring in all aspects of life, and fashion is such a major part of mine. For me it's about embracing an incomparable beauty in life, our precious Mother Earth".
Although it seems that most of goblincore fashion is centered around thrift stores, hand-me-downs and being sustainable, the fact that 2021 saw a 652% increase in the number of "goblincore" searches on Etsy last year shows it's not always second-hand purchasing.
While the term goblincore remains relatively unused in the realm of mainstream fashion (at least for the time being), the earthy vibes the aesthetic prides itself on have been around for some time. Acne Studios, Stella McCartney and Emily Adams Bode's eponymous label have all tapped Mother Nature for similar collections in recent years, while independent Brighton-based brand STORY mfg. has been centered around natural hues and loose fits since its inception in 2013, and even uses a mushroom illustration as one of its logos.
Jane Geloso, the owner of the Palm Tree Etsy store, said in an interview with The Guardian last year: "I've been tagging some of my pieces as goblincore for over 18 months, but recently it seems anything frog, snail, moss or mushroom related has exploded".
Arrants — who is also the owner of an online store — has also been witness to the trend's rise. "I run a curated vintage shop and goblincore and fairycore are the highest selling aesthetic for me," she explains. "I think people like it because a lot of pieces are very versatile and translate over to a lot of other aesthetics. It meshes well with the retro hippie/boho style, which is also on the rise in my opinion. I love that goblincore is becoming trendier, I can respect appreciation for nature and embrace it through any form".
Unlike many fads of recent years, its rise in popularity doesn't seem to be swaying its original followers. In today's world, there's often nothing more popular than hating things that are popular, and nothing more mainstream than to look at the mainstream with general disdain. For Parker, though, the more popular goblincore becomes the better.
"I think its growth is a really good thing," he explains. "I never expected it to become as popular as it has, but it's a harmless aesthetic and I think the growth of something that promotes loving nature and shopping secondhand more is a very wholesome thing. I'm glad to see more people experimenting with style and sustainable clothing, and a lot of that is down to goblincore and what it represents".