Studio Ghibli Asks Fans To Help Find an Eraser for Hayao Miyazaki
The creator's eraser of choice has been discontinued.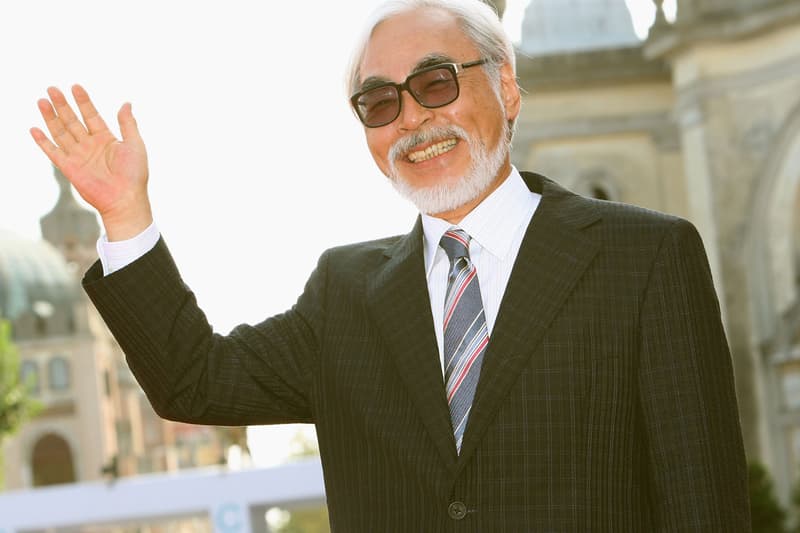 Studio Ghibli is asking fans to help find a discontinued eraser for Hayao Miyazaki.
While many animes today utilize technology even in the early stages of design, the Ghibli co-founder and director still uses pencil and paper to draw frames by hand. When Ghibli began work on its first-ever film using CG technology, 2020's Earwig and the Witch, Miyazaki's son Goro was "the only person at Ghibli who knew how to work in that style," according to Sora News 24.
Unfortunately, Miyazaki's electric eraser of choice was discontinued and Ghibli has reached out to its followers on social media to ask for their help in finding a similar replacement.
宮﨑さんが長年愛用していた理想の電動消しゴムがいってしまわれました……。
もう廃盤とのこと。
・電池式ではない。
・ケーブル本体直差しではなく、台座で充電できる。
なんとかならないものか……。
どなたか、理想に近い電動消しゴムをご存知でしたら教えてください。 pic.twitter.com/8KmUiZvkor

— スタジオジブリ STUDIO GHIBLI (@JP_GHIBLI) January 11, 2022
Translated, the tweet reads:
"Miyazaki's beloved, ideal electric eraser that he's been using for many years has had it……
He was told that it's no longer being made.
・ It's not a battery type
・Charging can be done with the stand instead of directly inserting the cable
Is there anything that can be done?
If anyone knows of an electric eraser that's close to this ideal one, please let us know."
Fans were eager to help the beloved creator and offered up different old-school models of electric erasers. Some even found the same model — the RADIC RE-14800 — being sold on second-hand sites for approximately $48 USD.
Later that day, Ghibli returned to social media to post a eulogy for the discontinued eraser and its part in the many films Miyazki has made over the years. "You did a lot of work for me. Thank you," the tweet read.
たくさん働いてくれました。
ありがとう。 https://t.co/00HnKCNXSR pic.twitter.com/g0FYnWOyuN

— スタジオジブリ STUDIO GHIBLI (@JP_GHIBLI) January 11, 2022
In other design news, Campbell's has introduced soup-scented candles.