"The Enigma" 555.55-Carat Natural Black Diamond Heads to Sotheby's UAE
It can be bought using cryptocurrency.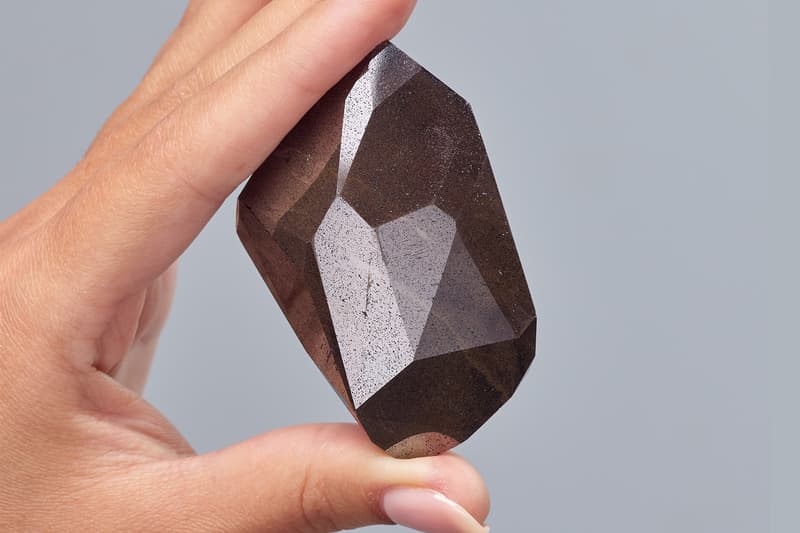 1 of 2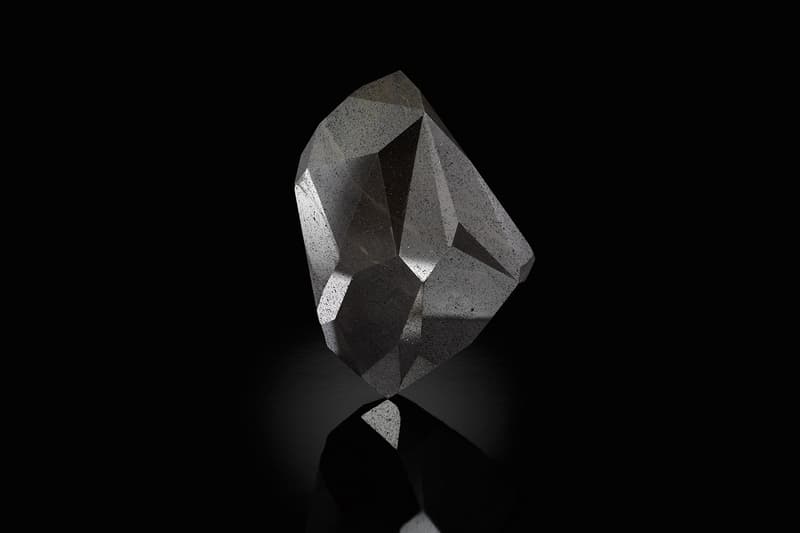 2 of 2
Sotheby's has just announced the auction for "The Enigma" natural black diamond.
This natural stone weighs an impressive 555.55 carats and has been cut with 55 facets. This is the first time this stone has been shown to the public as its owner has been keeping it tucked away for over two decades. The diamond itself has been named the largest cut diamond in the world by the Guinness Book of World Records back in 2006. The size and rarity of the stone have led specialists to theorize that the diamond could have been created by a meteoric impact or having emerged from a diamond-bearing asteroid that collided with Earth.
The shape of the diamond also carries a symbolic meaning as its shape was inspired by the Middle Eastern palm-shaped symbol, the Hamsa – a sign of protection, power, and strength. This symbol is associated with the number five hence the 555.55 carats and 55 facets.
Making this lot even more exciting is the fact that Cryptocurrency will be accepted as payment on the diamond. Katia Nounou Boueiz, Head of Sotheby's UAE explains, "We are honored that Dubai has been chosen as the first stop for this exceptional rarity and are thrilled to play a part in its journey, which began so many millions of years ago. This is the first time we are introducing our cryptocurrency offering in the UAE, a move that is in line with the government's own commitment to exploring new digital, technological and scientific advances. Unveiling this one-of-a-kind stone – both in our DIFC gallery and at the unparalleled Dubai Diamond Exchange – is a clear continuation of our dedication to showcasing the best of the best in the UAE."
The Enigma will be offered without reserve and can be seen in further detail over at Sotheby's.
In other cryptocurrency-related news, here's why Spice DAO spent $3 million USD on purchasing an original Dune book.