Kyrie Irving Could Possibly Play Home Games at Barclays Center if Brooklyn Nets Agree to Pay Fines
Irving is currently only allowed to play road games due to his unvaccinated status.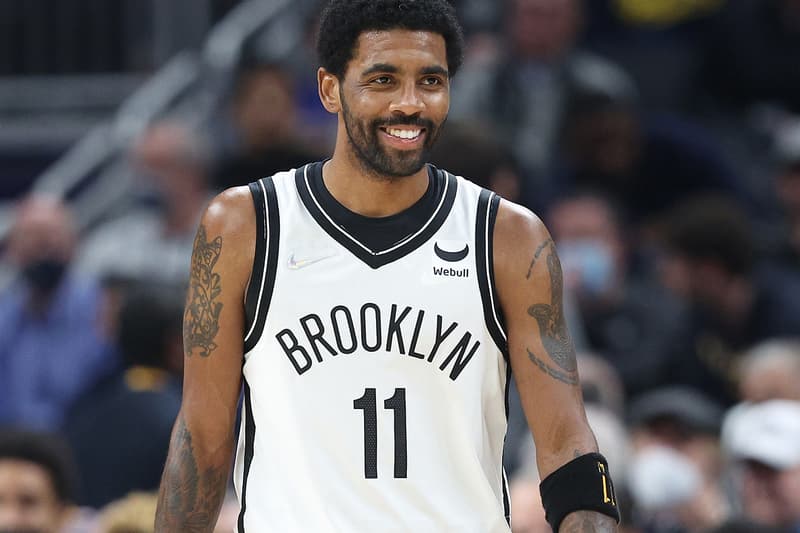 It may be possible for Kyrie Irving to play home games at the Barclays Center this season, but only if the Brooklyn Nets agree to pay the fines.
According to a report by the New York Daily News, the penalties listed in former New York City mayor Bill de Blasio's executive order are as follows: a warning for the first offense, a $1,000 USD fine for the second offense, a $2,000 USD fine for the third offense and a $5,000 USD fine for the fourth, fifth and subsequent offenses. The Nets currently have 20 home games left in the regular season.
Irving made his season debut during the Nets versus Indiana Pacers game last week, where he scored 22 points. He is currently only a part-time player as his unvaccinated status will only allow him to play road games. "I understood their decision and I respected it," Irving previously said of the team's decision to bench him. "I really had to sit back and try not to become too emotionally attached to what they were deciding to do. I had to sit down and really evaluate things and and see it from their perspective."
Elsewhere in sports, Steph Curry reflected on the influence of Klay Thompson on his shooting.