Greg Daniels and Mike Judge Officially Announce 'King of the Hill' Reboot
"That boy ain't right, I'll tell you what."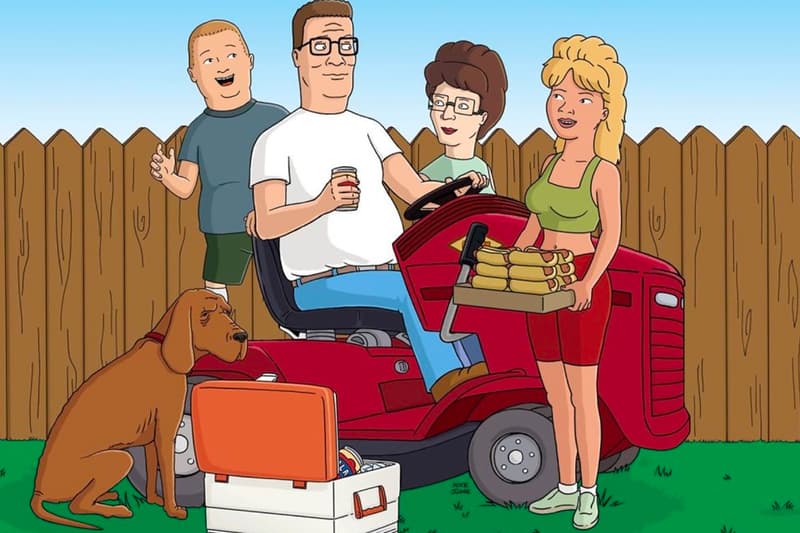 Creators Greg Daniels and Mike Judge have officially announced a King of the Hill reboot.
According to reports, the two TV icons are partners once again with their newest animation company, Bandera Entertainment. The return of their collaborative company was born from a series of King of the Hill reunion panels, however a release date and other specifics for the cult animated show are still under wraps. "We were very excited to go into different tones and different styles and try to expand the animation art form," Daniels told The Hollywood Reporter. "We're in a golden age for content, right? That's animation, too. That was one of the things we were talking about in founding the company: 'Let's push animation into all these different genres.'"
"Mostly what Bandera is doing is trying to get us in more of a supervisory role; that's what we've been really concentrating on: using our taste and the people we've worked with and trying to help other people achieve their visions that we think are cool," he shared. Judge added, "There's one show that I might be a co-creator of, but the rest, it's mentoring other people and getting people together and being a studio in that regard."
In addition to the King of the Hill reboot, fans can also expect shows from the likes of Sacha Baron Cohen, Silicon Valley's Zach Woods, Jimmy O. Yang, Mr. Cartoon and Dykes to Watch Out For with Carrie Brownstein.
King of the Hill ran for 13 seasons between 1997 and 2010, and followed the Hill family of Arlen, Texas: propane salesman and patriarch Hank Hill, his wife Peggy, their son Bobby and Peggy's niece Luanne. It also focused on the Hill family's friends such as Dale, Bill and Jeff, Mr. Redcorn and more.
Elsewhere in entertainment, Jared Leto wants a House of Gucci prequel.