GameStop Is Reportedly Working On an NFT Marketplace
As part of its comeback plan.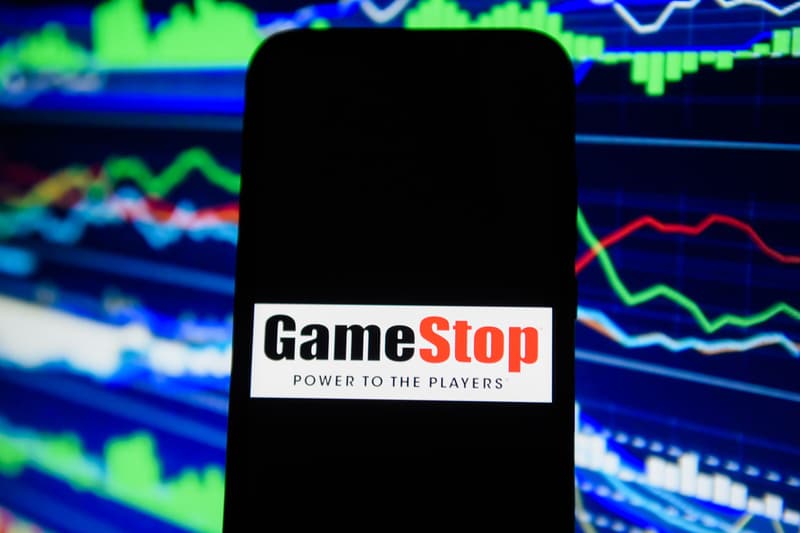 GameStop has hired a team to build an NFT marketplace and establish crypto partnerships, The Wall Street Journal reported on Thursday.
People familiar with the plans told the outlet that the video game retailer has already hired more than 20 people to run the department, which is creating a digital hub for NFTs and metaverse wearables. The marketplace will launch later this year, they said.
In addition, the brand will soon close deals with two crypto companies to share technologies and develop blockchain games and it plans to invest tens of millions of dollars into similar agreements with other crypto firms in the future.
Shares in the company jumped by over 22% following the news, according to CNBC. 
GameStop has seen a resurgence over the last year, largely thanks to Reddit's r/wallstreetbets. The retailer's stock skyrocketed when members of the forum banded together to boost its value, cementing its place as a meme stock.
The company quietly announced that it was working on NFTs in May and teased the new project through a website dedicated to the blockchain asset. It also created its own GME token, though there have been no transactions yet.
In related news, crypto scammers stole a record $14 billion USD in 2021.