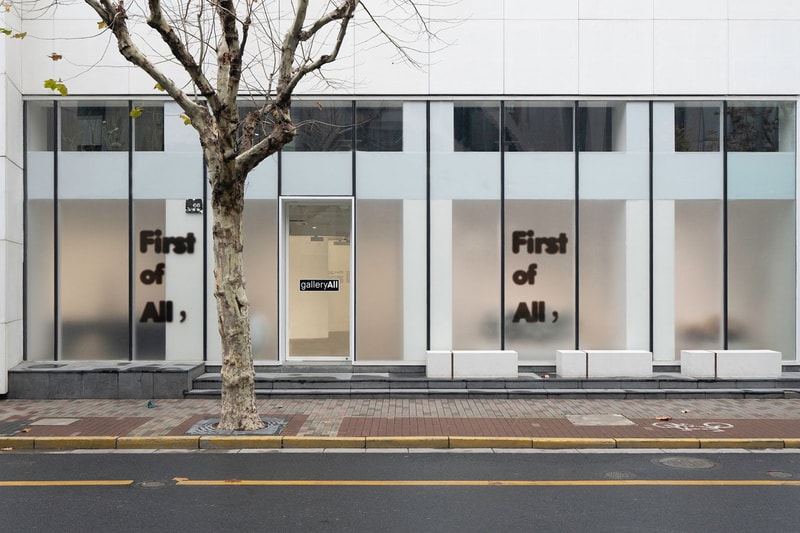 1 of 15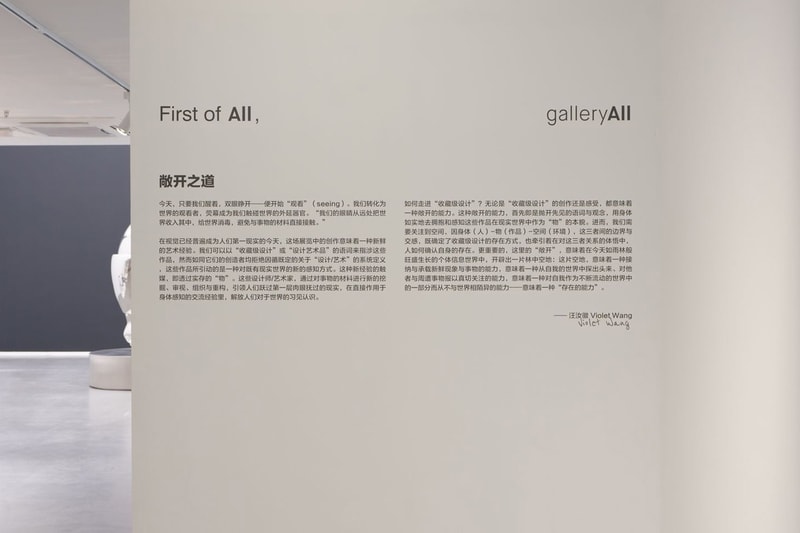 2 of 15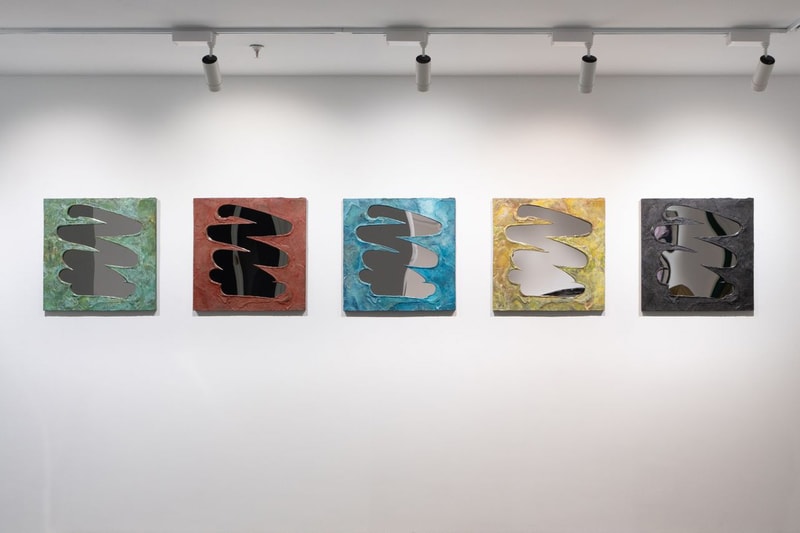 3 of 15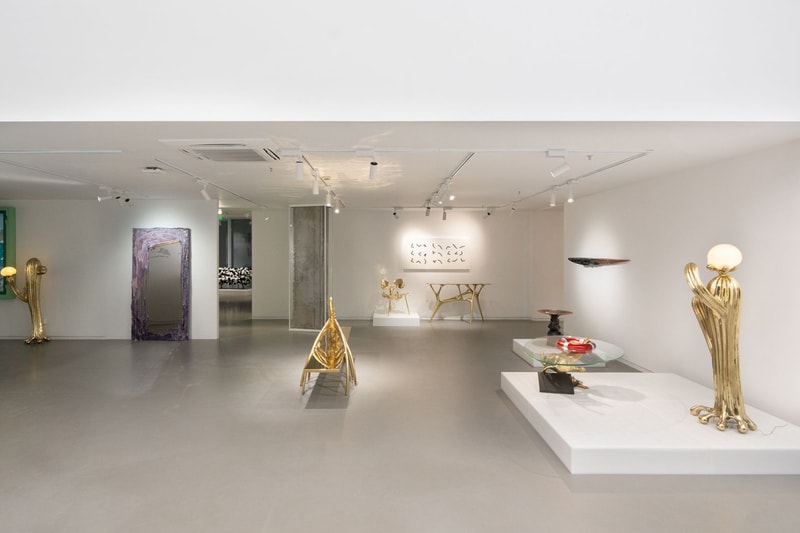 4 of 15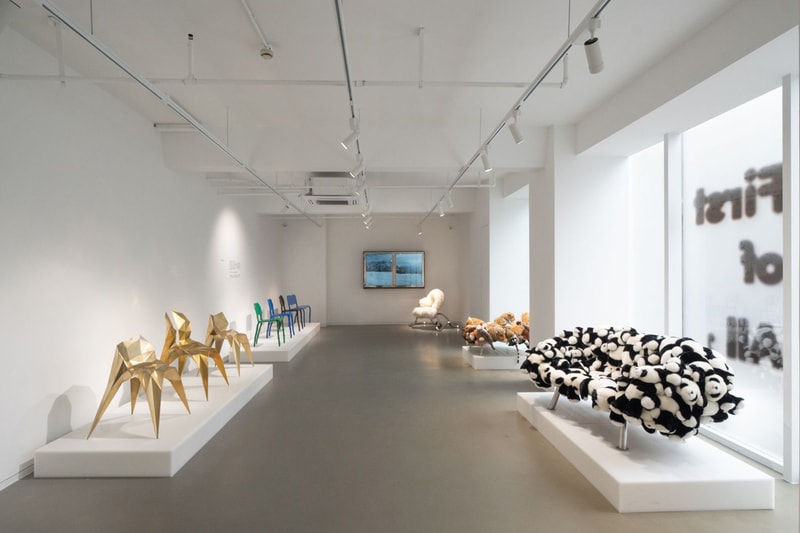 5 of 15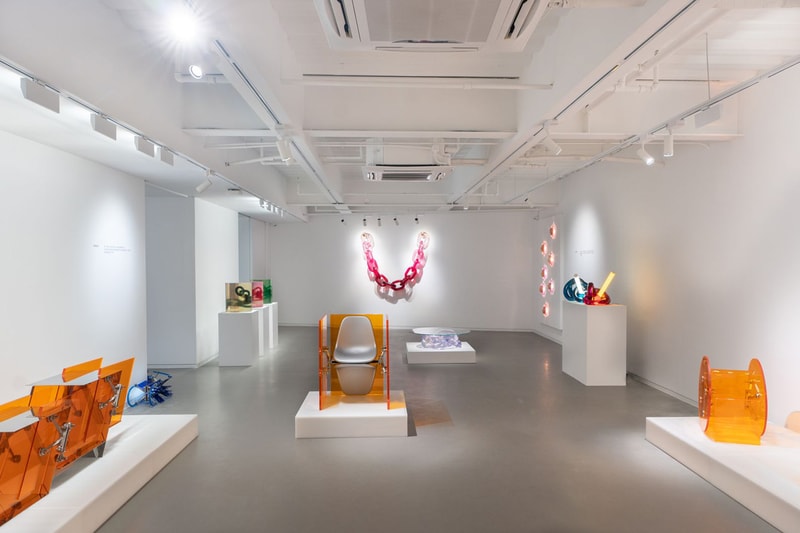 6 of 15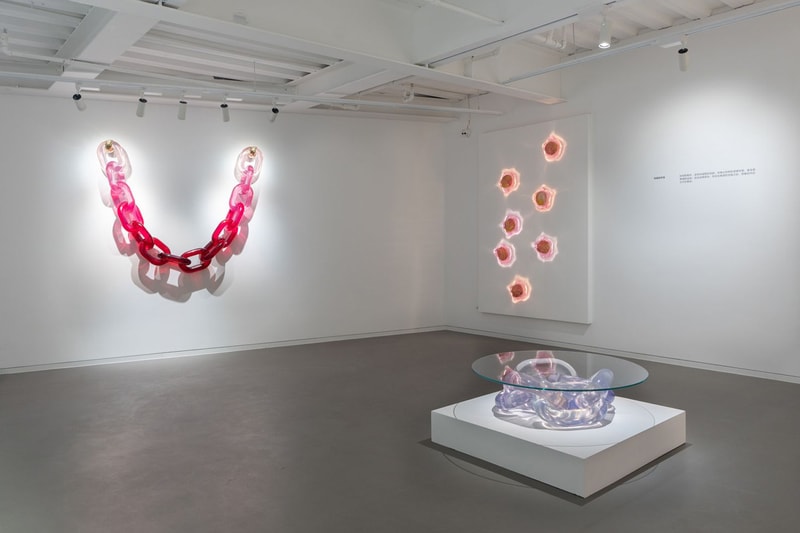 7 of 15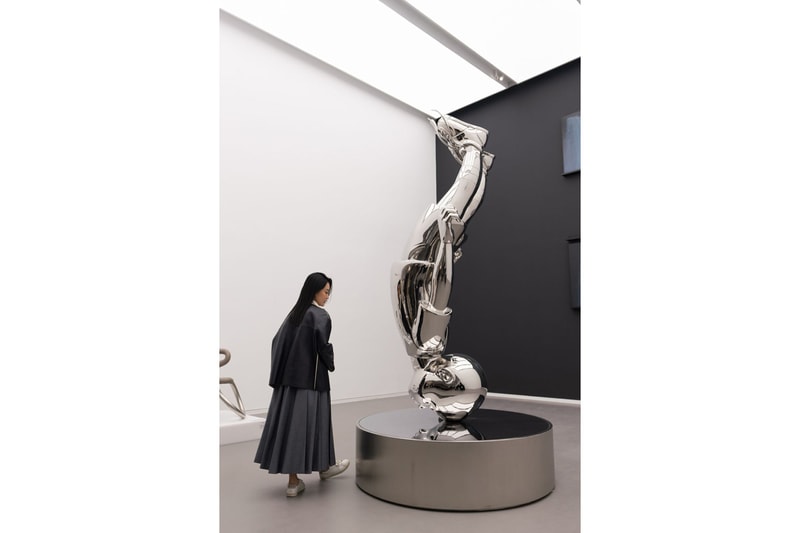 8 of 15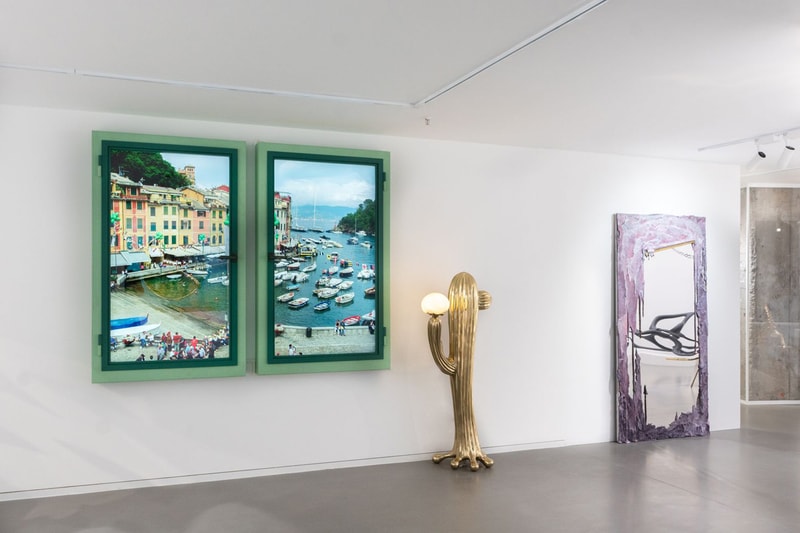 9 of 15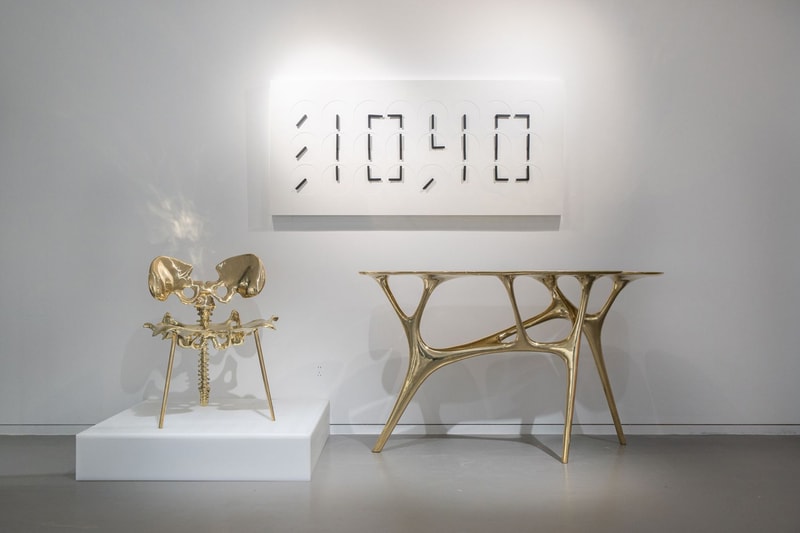 10 of 15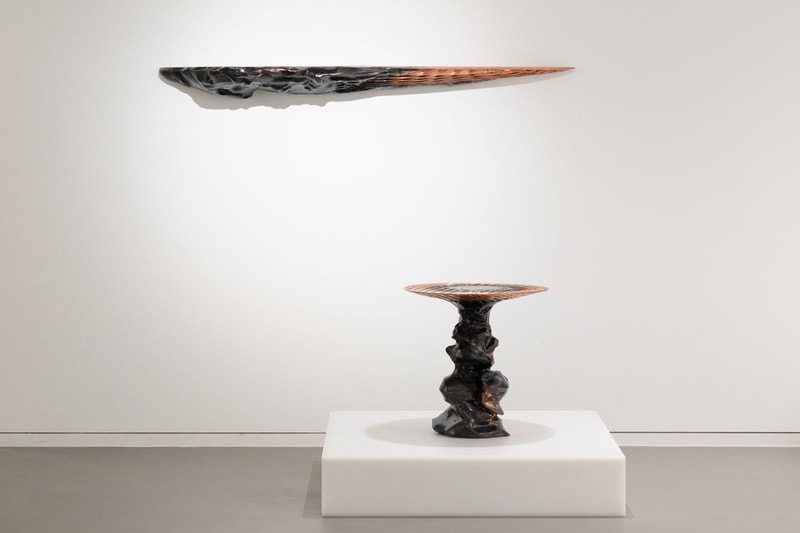 11 of 15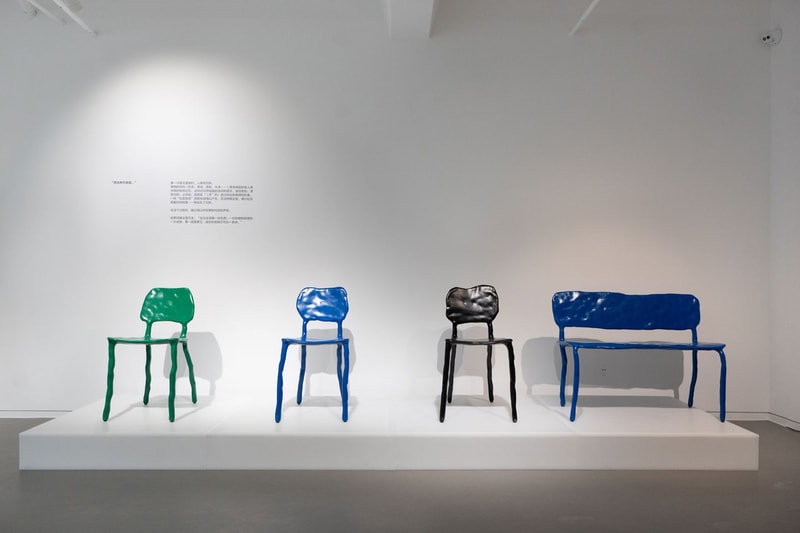 12 of 15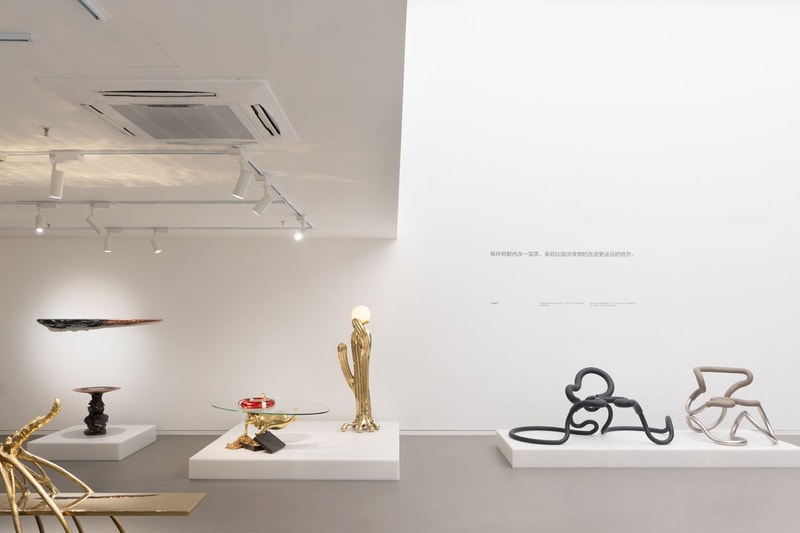 13 of 15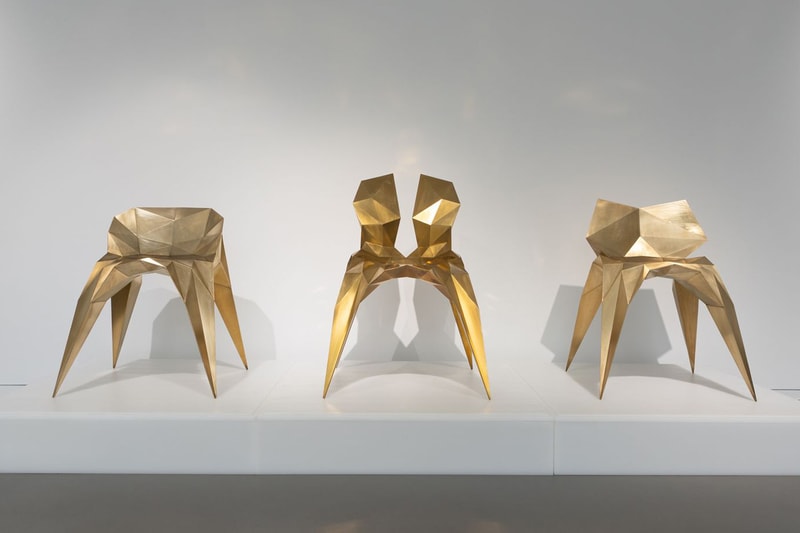 14 of 15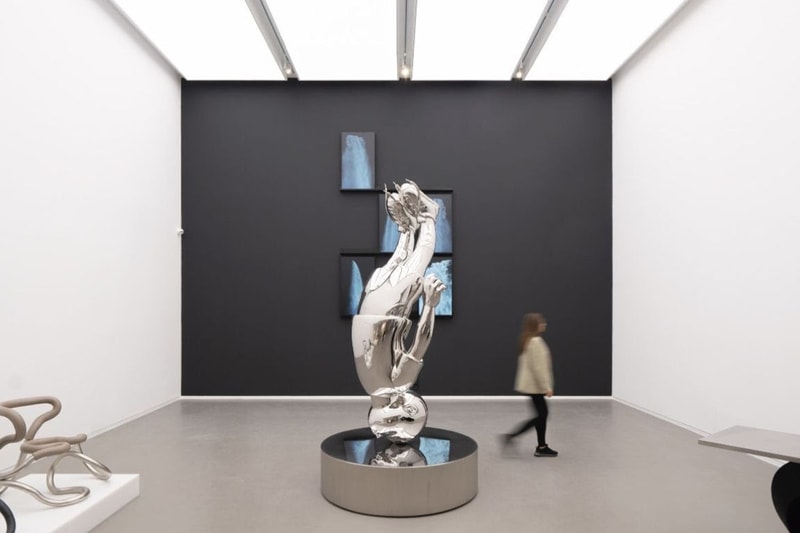 15 of 15
The Intersection of Art and Design Is the Focus of a New Exhibition at Gallery All
Featuring the likes of James Jean, Cometabolism Studio and more.
---
Art and design were once viewed as disparate disciplines, but the blurring of the two is the focus of a new group show at Shanghai's Gallery All. Curated by Violet Wang, "First of All" brings together a celebrated cast of artists, designers and art collectives who ruminate on the creative possibilities found at this cross-section.
"The creations in this exhibition imply a fresh artistic experience at a time when the visual has generally become people's primary reality," Wang said in a statement. Amongst the list of celebrated figures, James Jean presents a gleaming sculpture titled Descendent. Measuring at 10-feet tall, the Taiwanese-American artist depicts an upside-down child cast in mirror-polished stainless steel. This free-falling premise has shown to be a constant within Jean's career — where the process of artmaking can be equated to floating in between the worlds of fantasy and reality.
"First of All" is an eclectic blend of work that ranges sculpture to furniture design. The exhibition will be on view at Gallery All until March 6, 2022.
In other art news, we visited T-Rex for the latest HYPEBEAST Diaries.
Gallery ALL
66 Yuyao Road,
Shanghai, China