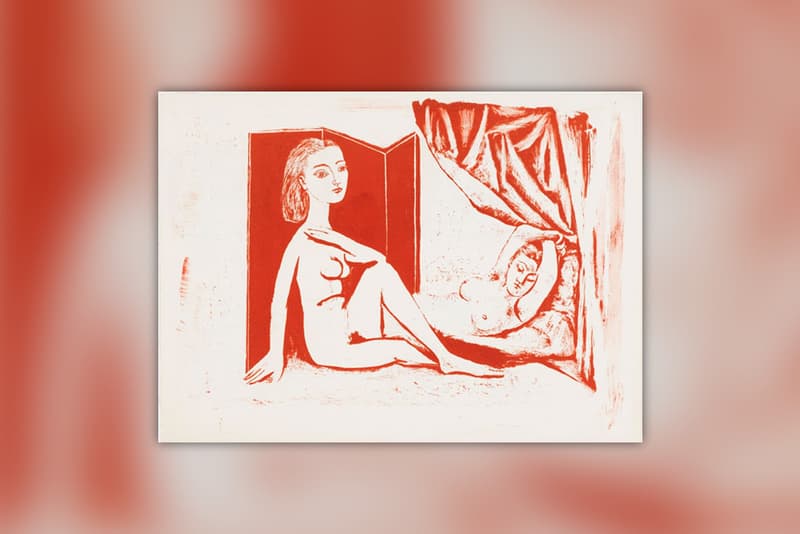 Pasadena's Norton Simon Is Viewing "Unseen Picasso" Prints
16 unique artworks that reveal his eccentric thought process.
---
Over the course of his 80-year career, Pablo Picasso was constantly pushing himself across different mediums. Painting was undoubtedly the hallmark of his oeuvre, but printmaking, too, served as a vital platform for experimentation.
As a survey into his prints, Pasadena's Norton Simon Museum has just unveiled a new exhibition, entitled "Unseen Picasso." By nature of the process, printmaking requires artists to simplify their work to meet industry standards. It was no different for Picasso, who would take his already abstracted figures and nudes and turn them into a far more minimalist display.
Contrary to the multiples that are produced with prints, Picasso often pulled one-of-a-kind impressions to tinker with during the process. One such work is his 1946 lithograph Two Nude Women, which is on display at the museum. Unique to the print is that it is the eighth of 21 different configurations made of the artwork.
"Unseen Picasso" presents 16 prints made between the 1930s and 1960s. The display is a compelling study into the artist's thought process as he experimented through each of the artworks' different configurations. The exhibition will be on view until January 10.
Also in the news, Kehinde Wiley has been commissioned by The Huntington Library to reimagine Thomas Gainsborough's The Blue Boy.
Norton Simon Museum
411 W Colorado Blvd,
Pasadena, CA 91105