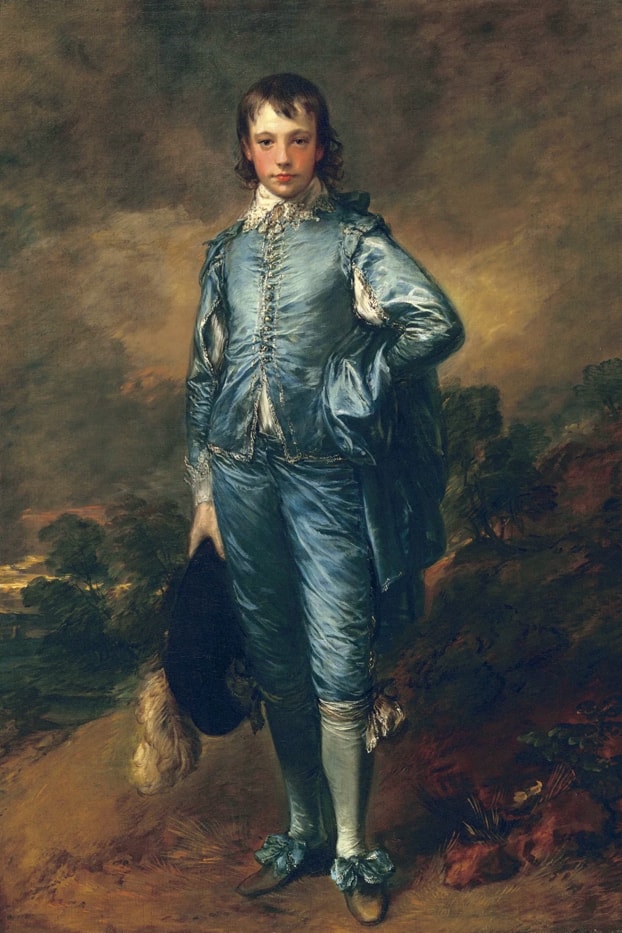 Kehinde Wiley Commissioned to Reimagine 18th Century "The Blue Boy" Painting
A new artwork which will exhibit at The Huntington Library.
---
Kehinde Wiley has been busy at work on many exciting projects. From the Obama Portraits touring around the country to his redesign of the MTV VMA's trophy, along with designs for American Express and a new statue for the upcoming Destination Crenshaw.
To add to the list, Wiley has been commissioned by The Huntington Library to recreate one of the institution's most prized artworks — Thomas Gainsborough's 18th Century masterpiece, The Blue Boy. The art depicts a young member of the British Aristocracy — one to which Wiley would frequently observe as a child, when his mother would take him to visit art museums, such as the Huntington.
In a statement regarding the project, Wiley said:
"Looking at those paintings gave me a sense of joy and wonder. But there was also a disconnect — the life I was having in South-Central Los Angeles and then these incredibly mannered and organized gardens and these portraits that hung on the walls. 'The Blue Boy' represents, for me, an ability to address the different standards with regards to who gets recognized, who gets praised."
Wiley's interpretation will be entitled, A Portrait of a Young Gentleman, a nod to the original name given to The Blue Boy in 1770. For an artist who is well-versed in history, the project provides a fantastic opportunity to look at the "art of the past in ways that are very new and important today," according to Huntington director, Christina Nielsen.
A Portrait of a Young Gentleman will exhibit at The Huntington Library from October 2 to January 3 in the original spot that The Blue Boy typically sits.
In case you missed it, Mexico City has removed a 150-year-old statue of Christopher Columbus.
The Huntington Library
1151 Oxford Rd,
San Marino, CA 91108