Telfar Launches a TV Channel and Unveils a New Duffle Bag
During an off-schedule panel at New York Fashion Week.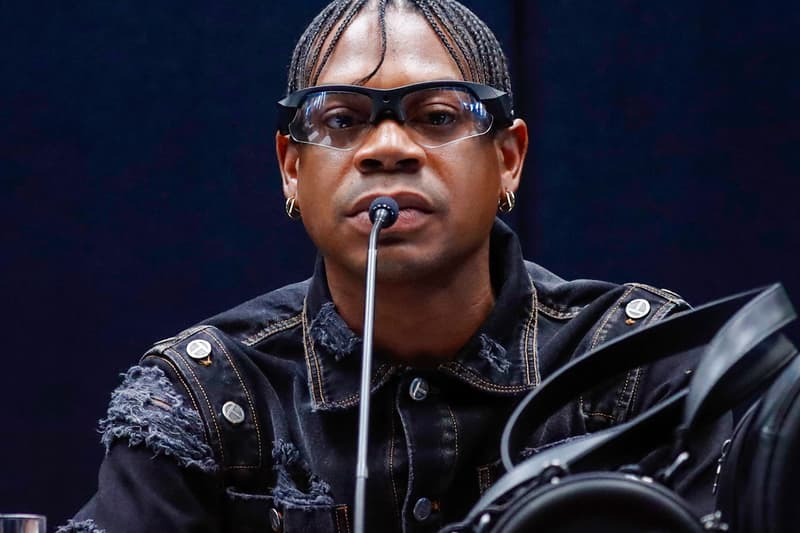 During an off-schedule press conference held at Manhattan's South Street Seaport on the final day of New York Fashion Week, Telfar Clemens announced the launch of his namesake label's own television channel, dubbed Telfar TV.
Curated with brand-exclusive content, the channel is viewable on its dedicated website or as an app on Apple TV and Roku. On Telfar TV, viewers can scan QR codes to purchase products, ensuring that anyone who orders the label's famously sold-out bags will get one, without fear of bots purchasing bulk inventory. In tandem with TTV's kick-off, the brand is giving customers a chance to win a Telfar bag by uploading their own unique content to the platform.
— TELFAR (@TELFARGLOBAL) September 12, 2021
Additionally, on an undisclosed date, Telfar TV will officially unveil the brand's latest product: a duffle bag. Shown during the panel, the cylindrical accessory is known to be available in black, lifting the Telfar's signature logo and instead placing it on the side of the bag.
Elsewhere at the conference, Clemens announced that TTV will not function under the imprint's usual "drop" system and will instead release products in "drips." As explained during the panel, drips will confirm that any customer who would like to purchase a given product will be able to do so.
Lastly, TTV will become the landing page for the Spring/Summer 2022 collection's official unveiling at an undisclosed date.
Elsewhere at New York Fashion Week, take a look at Thom Browne's SS22 collection.